A Message from the Associate Dean, Students
In May 2021, the Faculty of Arts launched the 10+ Year-Out UBC Faculty of Arts Alumni Survey. We are grateful to the over 1,200 alumni who took the time to participate in this survey and share their insights, stories, advice and critiques. In fact, there were 10,762 written responses to the open-ended questions on the survey!
The goal was to find data on the value of an Arts degree to supplement what has until now been largely anecdotal evidence. The study explored the following topics:
After ten or more years, how do Arts graduates now perceive the impact of their undergraduate degrees?
What was important in their education and why?
What skills and knowledge have served them well?
What do they wish they had learned?
What was their path after UBC? Where are they now?
The 10+ Year-Out UBC Faculty of Arts Alumni Survey has provided an excellent opportunity to reflect on the impact of an Arts undergraduate degree for personal and professional development. This incredibly valuable information will be used to inform the Faculty's planning and priorities and help us to assess progress on these priorities over time.
While the study yielded valuable quantitative data, we also wanted to try to assess the impact of an Arts degree qualitatively. We asked alumni to share feedback on how to improve the opportunities and experiences of current and future students. The respondents showed detail and care in reflecting on their experiences and offering suggestions for future students, which we've included, in part, in our "Reflections" section.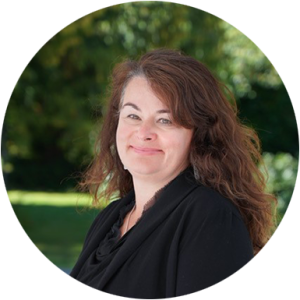 We thank Arts alumni for their contribution to this study.
All the best,
Laura Moss, PhD.
Associate Dean, Students
Faculty of Arts
---
"Above all, my degree allows me to take a critical lens to the world around me: to analyze information critically, to read from the margins, etc. I would not be able to do my work without these skills..."
Alumni
BA'07, English Honours
---
About the Study
The 10+ Year-Out UBC Faculty of Arts Alumni Survey, conducted in May 2021, is a comprehensive survey of alumni from the Humanities, Social Sciences, and Creative and Performing Arts at UBC who graduated between 2006 and 2011. The survey is at the centre of a research study that was created by a team led out of the Dean's Office in the Faculty of Arts.
Participants responded to questions about their own life at UBC, memories of campus climate and student experiences, academic experiences, educational skills development and training, relatedness of education to work, well being, employment history, and employment income1. They also generously answered a number of open-ended questions about ways the Faculty could improve education, programming, and training.
The research study has eight main goals:
To gauge the lasting impact of the degree on alumni after 10+ years
To assess, in retrospect, the satisfaction of alumni with their education and experience at UBC
To ask about memorable and productive experiences from their time at UBC
To trace the pathways of Arts students after their bachelors' degrees
To gather employment information from alumni
To better inform programming on experiential learning and career preparedness
To provide data to departments as they re-design curricula and programs
To support the Faculty of Arts with planning for current and future students
---
Overview of the Report
10 years after graduation, how do Arts alumni feel about their degrees? What do they see as most valuable about their education? What skills and knowledge do they still use? We dive into these questions and look at the lasting impact of courses and instructors on Arts alumni. This section consists of the following topics:
Campus Involvement
Education Evaluation: Quality of Learning and Program Satisfaction
Sense of Belonging and Connection
Lasting Impact of Arts Courses and Instructors
Skills Development and Applicability
Skills Development Relationship between Education and Career
---
What advanced study did alumni undertake following their UBC Arts undergraduate degree? What careers did that lead them to?
---
What have UBC Arts alumni done with their degrees? We dive into the vast and varied options of industries and occupations Arts alumni work in.
Occupational Sectors of Arts Alumni
Career Satisfaction
---
How have Arts alumni fared economically in their careers? How does that change over time? Plus, we dive into the troubling gender income differences between men and women.
Arts Alumni Income in Context
Gender Income Differences
---
What is the impact of an Arts degree, in retrospect?  How do Arts alumni reflect on the impact of their degrees a decade or more later? How has their degree formed their worldview, knowledge, and skills? Arts alumni take the time to personally reflect on their own paths and offer their advice to current students. We looked at the following topics:
The Impact of an Arts Degree, in Retrospect
Advice for Students
Final Thoughts Offered by Alumni
---
We summarize what we've learned, both quantitatively and qualitatively, and outline the steps we've taken over the past decade to further prepare students for life after graduation over the past decade.
Lessons Learned
What We've Been Doing
The Research Team
Thank You
If you have any questions about the details of the report, please contact Dr. Laura Moss, Associate Dean, Students, Faculty of Arts, at laura.moss@ubc.ca.
---