You are browsing the search results for ""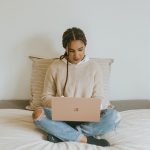 From examining how COVID-19 is impacting society, to asking "what do Asian Canadian histories have to do with our present?," to exposing our misunderstandings of 'the Middle East', explore a selection of new courses being offered for the first time ever in the Faculty of Arts.
SESSIONAL TEACHING 2020-2021 The Department of English Language and Literatures invites applications for part-time Sessional Lecturer appointments (undergraduate literature courses) for the academic year 2020-2021. Applicants must hold or be very near to completing a PhD in English Literatures, with recent experience of successful teaching of English Literatures, and evidence of teaching effectiveness. Applicants with UBC teaching experience […]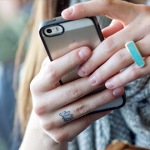 For incoming transfer students. Hosted by Arts Academic Advising and Arts Peer Advising. Attend this one hour workshop to learn about transfer credit applicability, Arts degree requirements, and how to read your degree navigator report for course planning. Watch a video tutorial on degree navigator before you attend the session. This workshop will occur online […]
Dana Claxton, Associate Professor in the Department of Art History, Visual Art and Theory, has won the 10th annual Scotiabank Photography Award. The award is Canada's largest and most prestigious annual peer-nominated and peer-reviewed award acknowledging outstanding contributions to contemporary art and photography.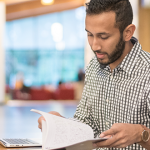 By Jessy Lee Saas, Arts Peer Academic Advisor Winter Session registration happens each year in the early summer. UBC has a number of resources to support you through the process to help you prepare for your first-year registration. In my first year, I was so nervous I would miss my registration time that I set […]
If you have been required to withdraw from UBC based on your academic performance, there are some options available for you to return. Failed year standing At the end of every academic session, you are assessed for eligibility to continue based on your sessional average. If you are required to withdraw from the Faculty of […]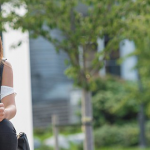 This workshop is recommended for undeclared students (students without a major). Attend this one hour workshop to explore your program options just in time for registration. This workshop will occur online using Zoom. Download the free Zoom app or join via web browser (Google Chrome preferred) on a computer, laptop or mobile device. The specific […]
June 17, 2020 The Creative Writing Program at the University of British Columbia invites applications for a full-time Lecturer position in Creative Nonfiction, starting September 1, 2020, for one year with a possible renewal to three years. The successful applicant will be required to teach 24 credits (i.e., eight 3-credit courses) and perform service assignments. […]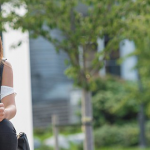 In this blog, I'll share five steps that you can take to begin visualizing your first-year plan.