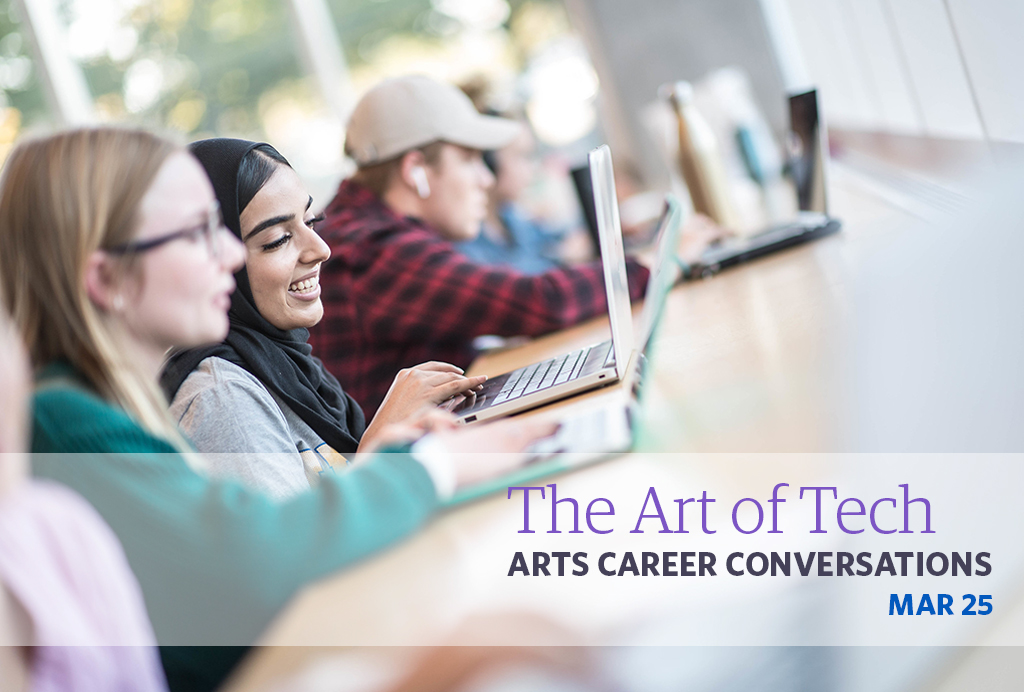 Over the past year, business has moved online at a rapid pace. With the tech industry booming, find out why the skills you're developing as Arts students are in such high demand.
On March 25, a panel of Arts alumni will share their experience working in tech and explain why employers find an Arts degree so valuable. At The Art of Tech, you'll learn about the diverse and compelling careers that are possible in the fast-growing digital space, and what you can do now to explore these career opportunities.
Panelists
Bill Chung (BA'08 – English)
Senior Product Designer, Shopify
Heidi Eaves (BA'94 – Theatre/English)
Chief Operating Officer, Relic Entertainment
Ava Nasiri (BA'16 – Political Science)
Training & Adoption Solution Engineer, SAP
Bradley Tollefsen (BA'09 – US Studies)
Web Growth Manager, Hootsuite
This event is free but registration via CareersOnline is required.