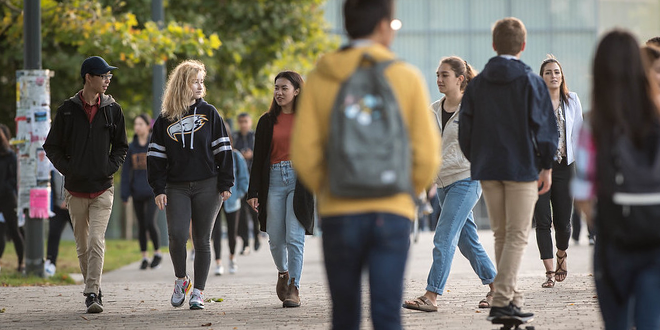 For second- and third-year transfer students, and returning first-year students who are new to the UBC campus.
This is your pre-campus-arrival virtual welcome!
Join Associate Deans Stefania Burk and Laura Moss, along with Arts Academic Advisors and Peer Advisors, for a casual chat to learn about what to expect when you head to campus in September. From having fun and getting involved to picking a major or navigating the campus and current health protocols—all questions are welcome in this interactive, informal meet and greet.
Are you a newly-admitted first-year student? Attend this special meet and greet on August 17 at noon.