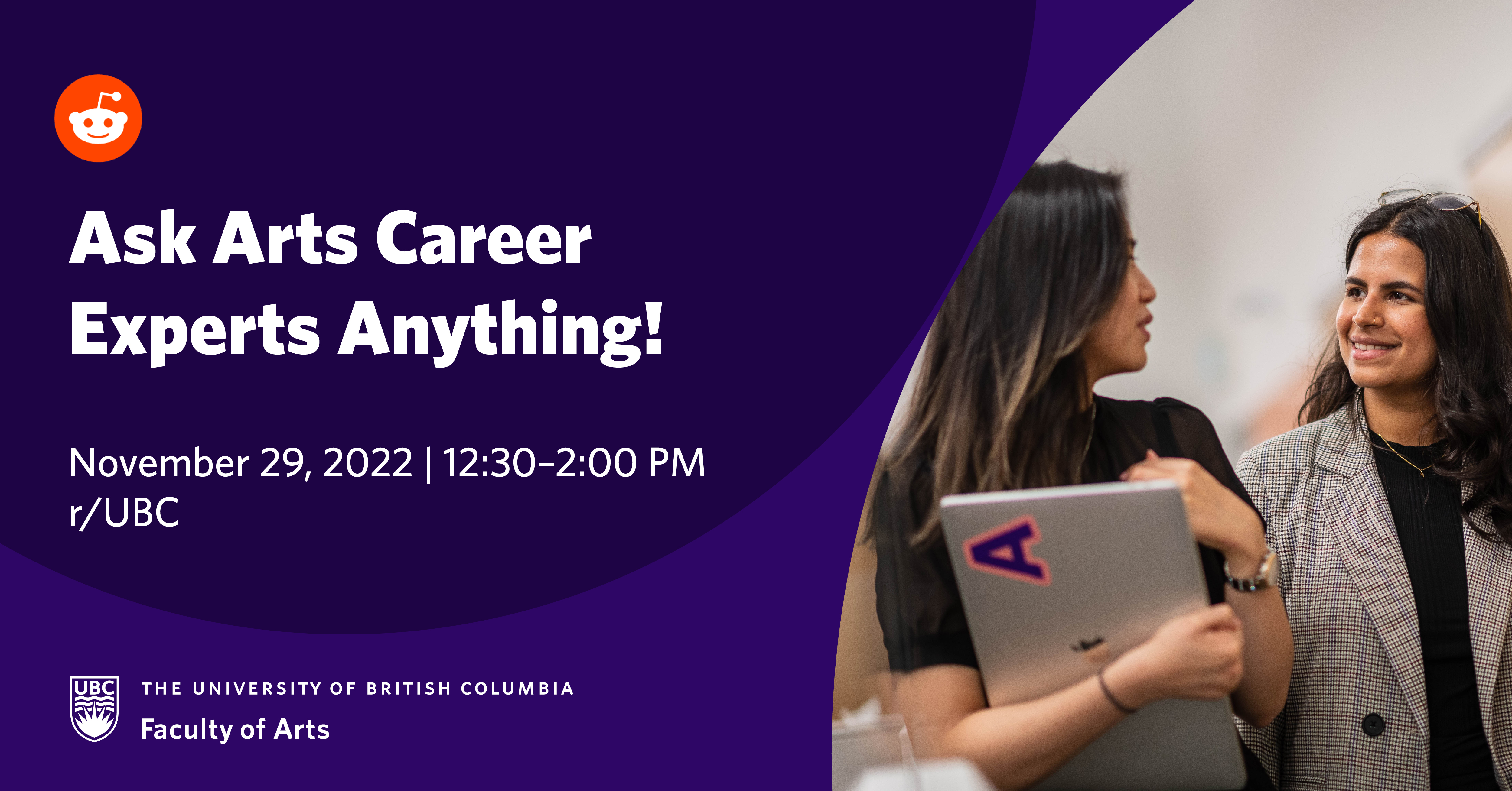 Am I going to end up working at Starbucks when I graduate? Are Arts degrees really valuable to employers? What can I do to build up employable skills while I'm in school?
From 12:30 to 2pm on November 29, Arts Career Strategist Carli Fink will be answering all your career questions on r/UBC, along with ​​student, staff and alumni experts. A full list of panelists will be announced soon.
If you're looking for a more in-depth career planning session, consider signing up for the Arts Career Design Studio December 7–9 – a 3-day virtual program where you'll dive deep into design thinking and how it can help you explore what's possible, connect with Arts alumni about their career stories, and learn the practical skills needed to find and land jobs. Registration closes December 5.
Looking for 1:1 advice? Carli also offers drop-in and scheduled advising appointments for Arts students.
The AMA post will open for questions on r/UBC on November 28, and we'll share a link here once it goes up. Questions will be answered live on November 29, 12:30–2pm.
Meet the panelists
---
Arts Career Design Studio is part of a series of events in The Compass: Arts Students Engagement Hub. Learn the fundamentals of design thinking and how it can be applied to your career planning.