Hexsa'a̱m: To Be Here Always
Including work by artists Marianne Nicolson and Althea Thauberger with Siku Allooloo, Scott Benesiinaabandan, Darryl Dawson, Jaymyn La Vallee, Diane Roberts, Sara Siestreem, Juliana Speier, Nabidu Taylor, Kamala Todd, William Wasden Jr., Tania Willard and Lindsey Willie.
In 1914, delegates of the McKenna-McBride Royal Commission met with Johnny Scow (Kwikwasuti'nuxw), Copper Johnson (Ha'xwa'mis), Dick Webber and Dick Hawkins (Dzawada̱'enux̱w), and Alec Morgan (Gwawa'enuxw), as well as all the Kwakwaka'wakw Chiefs, to establish the land base of the Kwakwaka'wakw group of nations. A century later, in May 2018, the Dzawada̱'enux̱w First Nation launched the first-ever BC Supreme Court case to extend Aboriginal title to the ocean, claiming that the Province does not have the authority to grant tenures to salmon farms in the Broughton Archipelago. As two moments in a tangled timeline of resistance, these legal encounters bring forward the ways that cultural practices can bring new realities into being for a community experiencing ongoing social, cultural and ecological effects of colonization and globalizing economics.
Working together at Kingcome Inlet in Summer 2018, a group of artists used film, video, social media, weaving, animation, drawing, language and song to address the urgent threats to the land and water. A manifestation of the relationships formed between the participants over this past year, this exhibition is based on sharing knowledges and respectful collaboration. Simultaneously research, material, media, testimony and ceremony, Hexsa'am: To Be Here Always challenges the western concept that the power of art and culture are limited to the symbolic or metaphoric, and that the practices of First Peoples are simply part of a past heritage. As Marianne Nicolson states, "We must not seek to erase the influence of globalizing Western culture, but master its forces selectively, as part of a wider Canadian and global community, for the health of the land and the cultures it supports. The embodied practice of ceremonial knowledge relates to artistic experience – not in the aesthetic sense, but in the performative: through gestures that consolidate and enhance knowledge for positive change." Hexsa'am: To Be Here Alwayspositions the gallery as an active location for this performance, drawing together many faculties and disciplines of the university in generative exchange.
Image (above): From Hexsa'a̱m: To Be Here Always, 2018. Photo: Marianne Nicolson.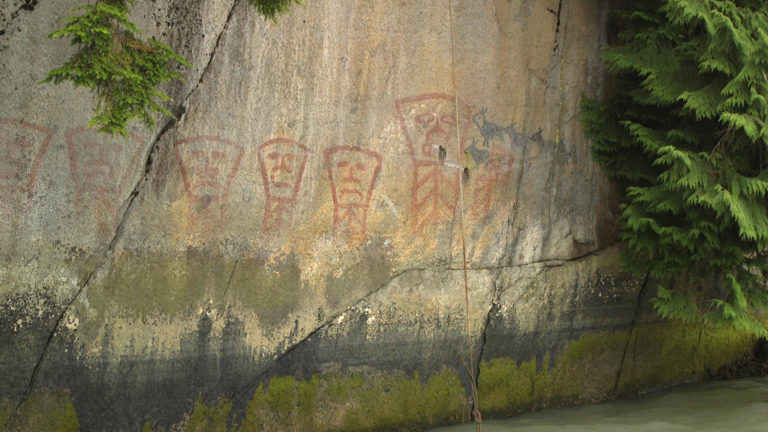 Photo: Scott Benesiinaabandan.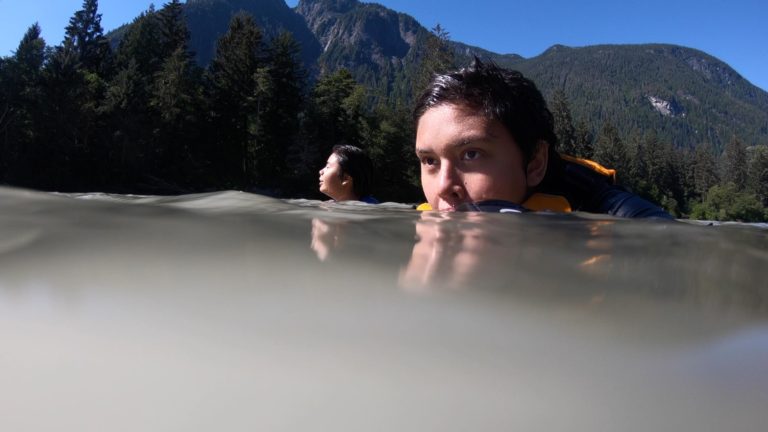 From Hexsa'am: To Be Here Always,