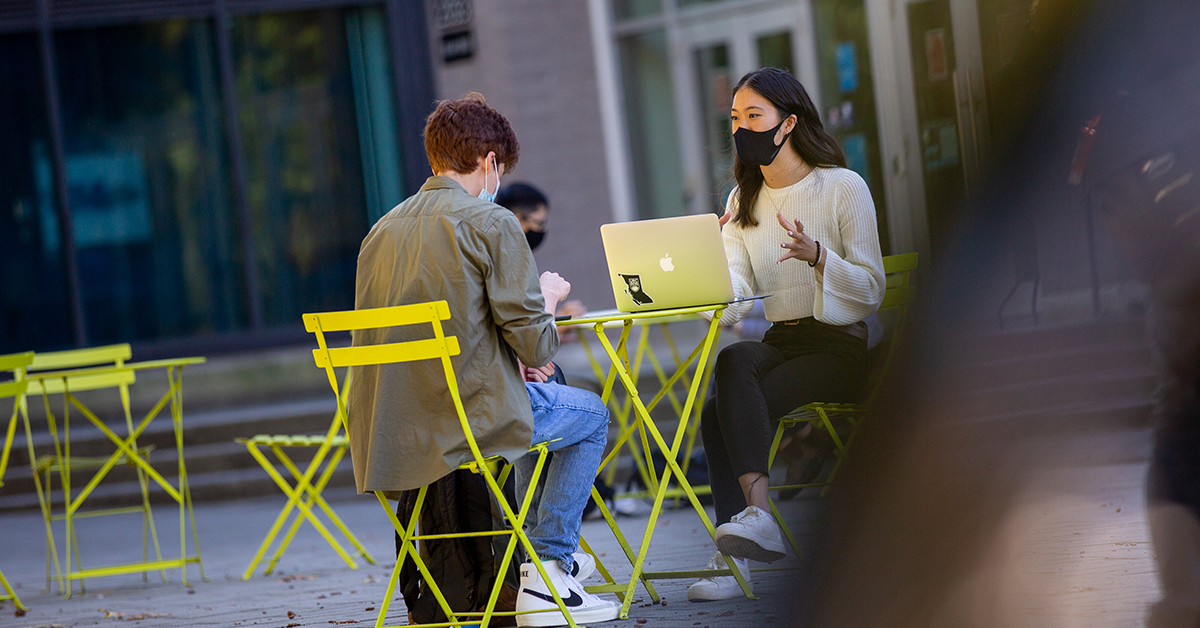 A 3-part series for undergraduate Arts students across all year levels. Back by popular demand, this series teaches you tools to design a meaningful path through your Arts degree and think about life after graduation. Learn how to tell your story in resumes, cover letters, interview skills, job search strategies, and more.
The first series of Fall 2021 runs September 21, 28, and October 5. Attend one, two, or all three sessions. Sessions take place in the University Center Lower Lobby room 107. Snacks will be provided.
---
What Can I Do with My Arts Degree?
Tuesday, September 21, 4:00-5:30
Are you feeling stuck about how to leverage your Arts Degree? Wondering how to design a meaningful path through your degree and/or after graduation? Join us to discover how to build a well-designed life and career using design-thinking principles.
---
Telling the Story of Your Degree: Resumes, Cover Letters & LinkedIn

Tuesday, September 28, 4:00-5:30
Learn how to craft effective applications and a LinkedIn profile that strategically describe your skills, strengths, and experience, including expertise you're developing in your Arts degree (and just in time for the West Coast Career Fair happening virtually October 5-7).
---
Job Search Strategies for Arts Students: Networking, the Hidden Job Market and Interviews Skills

Tuesday, October 5, 4:00-5:30
Explore how the hidden job market can boost your job search and build your network for jobs during or after your Arts degree, and learn effective strategies to maximize your interview preparation. Apply these skills to find work during your degree or at graduation.