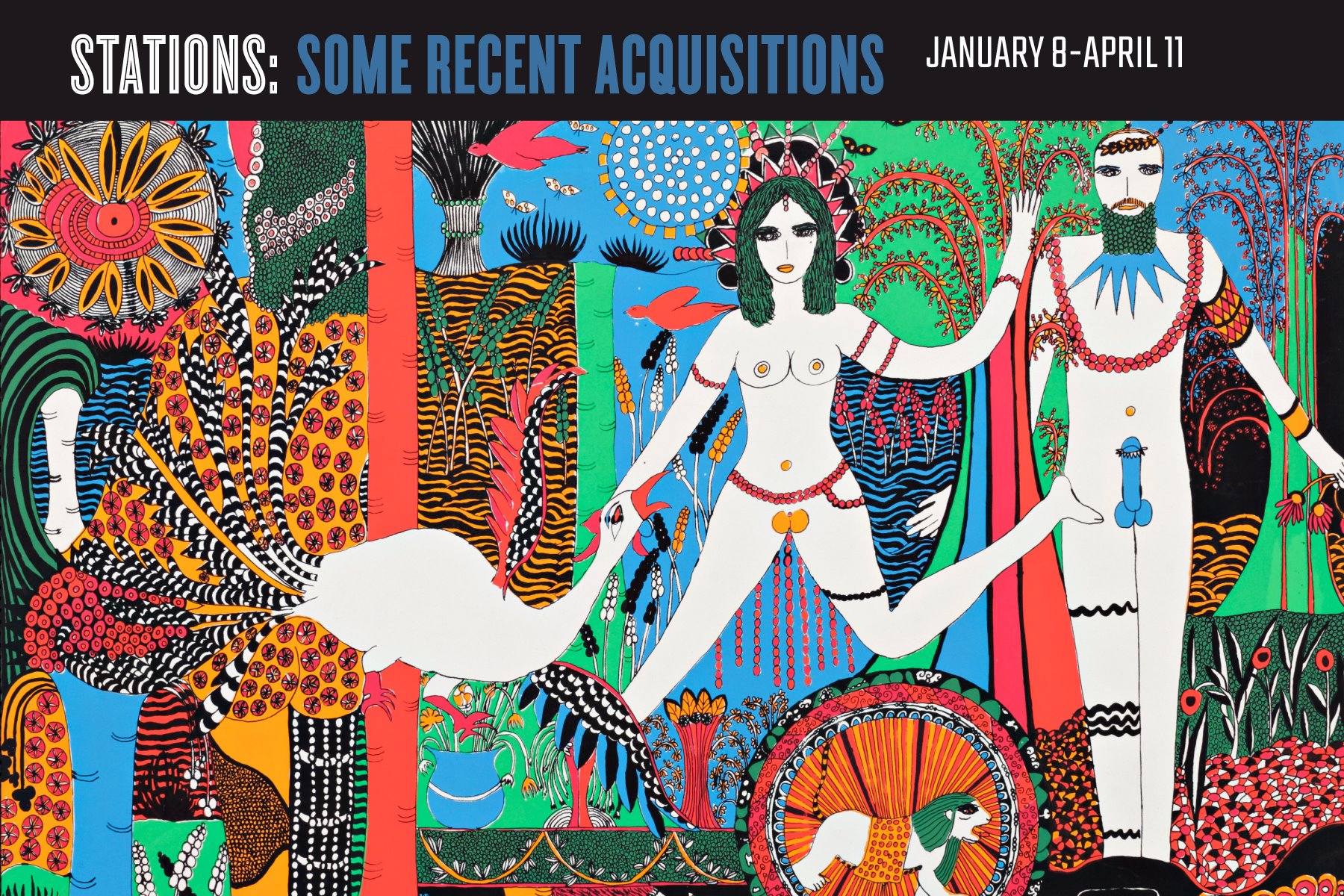 Visit The Morris and Helen Belkin Gallery
Our exhibition Some Recent Acquisitions explores our collection along with some of the gallery's research areas and will span several interrelated parts.
One part features recently acquired editions by Dorothy Ianonne and works by women concrete poets and Fluxus artists. Ianonne's courageous and live-affirming (sex positive) work is meant to spread joy and happiness. The Concrete Poetry and Fluxus movements which began in the late fifties and flourish til today were international movements. Networked to Eastern Europe, Japan and South America, they created the beginnings of a planetary movement that thrived outside London, New York and Paris. Concrete poets (or visual poets) explored sign systems, rather than prose, and their work is only more compelling seen through the current lens of a world of digital communication. In recent years, the Belkin has focused on adding women practitioners to its collections of Fluxus and Concrete Poetry material and some of this work is featured in this section.
Another part sets up a conversation between the films of Sam Perry and the work of Helen Goodwin. Perry was a filmmaker, early advocate of LSD and organizer of the 1966 Trips Festival in Vancouver. His films, some used in light shows and long thought lost, recently resurfaced and are now in the Belkin's collection. The gallery also holds archival material relating to choreographer, Sound Gallery pioneer and Intermedia co-founder, Helen Goodwin.
A third section features paintings from the 1960s by Audrey Capel Doray; at that time, Doray was producing paintings that explored the dawning of the digital age. A fourth "station" features powerful works by Rebecca Belmore, Liz Magor and Beau Dick.
COVID-19 is pushing us to rethink exhibitions. We are gratified that we still have an audience who wants the gallery experience we offer, even though the campus is only sparsely populated by students, staff and faculty. The increased turn to our website and online events only accelerates and refines how we engage using these forums. In the Belkin, we intend to use Stations to explore how such an exhibition might be more fluid and interactive. We imagine that works could be added, moved or removed during the course of the exhibition. Whole modules might be moved and new ones introduced.
Finally, a collection show is an opportunity to talk about the various narratives the Belkin has followed through research and acquisition, and strategize future directions. A recent snapshot of the collection revealed, unsurprisingly, that in terms of diversity it is somewhat impoverished. To this end, the Belkin has ratified a collection strategy intended to move towards balancing its gaps.