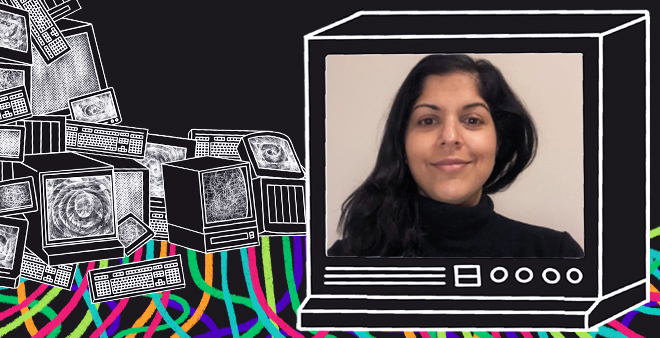 Join us for a conversation with Professor Alifa Bandali as we unravel important issues and questions that uncover veiling in terms of othering, and what this means in light of the global pandemic and masking mandates. Who is able to wear a mask and go unnoticed, and who continues to be rendered dangerous, oppressed, and ultimately marginalized?
This talk speaks to the ongoing debates and conversations about Muslim women's veiling practices. We explore the continued policing over this very visible gendered and religious practice. Drawing on the work of Sydney-based, Turkish-Muslim, queer performance artist Cigdem Aydemir as a starting point, we will consider how art is not only political but also a site of resistance and how she challenges dominant perceptions and stereotypes of veiling through her art.
---
Speaker – Dr. Alifa Bandali
Alifa Bandali is a lecturer at the Institute for Gender, Race, Sexuality and Social Justice at the University of British Columbia Vancouver. Her teaching and research interests include: creative and feminist activism; women work and care in the Asia Pacific region, specifically Southeast Asia; decolonial feminisms; emotional labour.