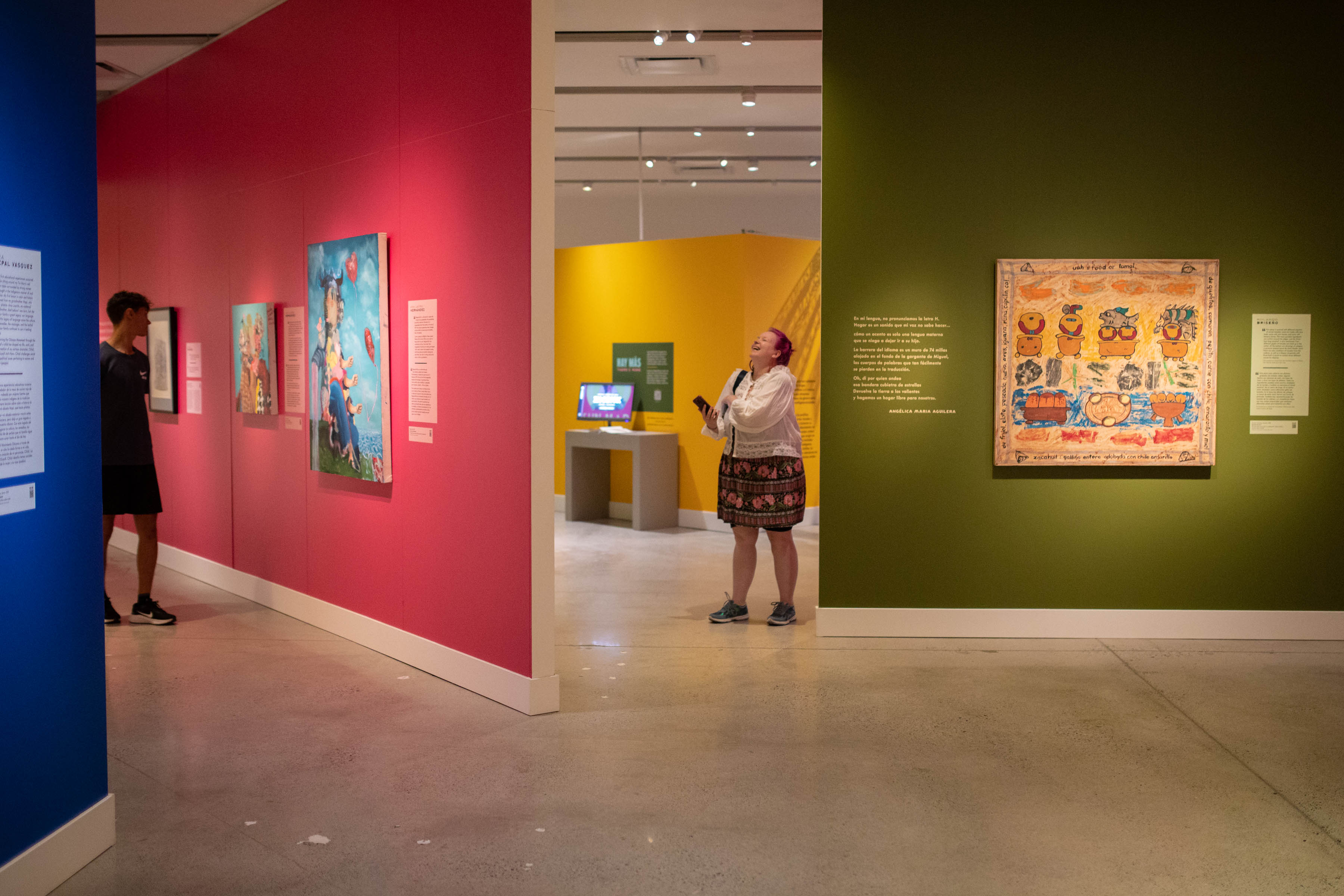 This new series of Artist talks will feature 15 of the artists in exhibition giving gallery talks about their works and participating in roundtable dialogue moderated by co-curators Jill Baird and Greta de Leon.
The first iteration of Xicanx Speaks! will feature Judith F. Baca, Sarah Castillo and Kathy Vargas. Xicanx Speaks! is an opportunity to learn more from these artists who are confronting the critical issues of our time such as racism, diversity, and identity.
Join for the full series: September 24th, October 15th, October 22nd, November 12th and November 19th from 2-4pm.
Tickets available at the door or online. Free for Indigenous peoples, UBC students, faculty and staff. Others free with admission.