In September, participate in events that celebrate and welcome you to the new school year. Plus, don't miss Come Toward the Fire, a festival celebration of Indigenous culture and community presented by the Chan Centre and xʷməθkʷəy̓əm (Musqueam).
---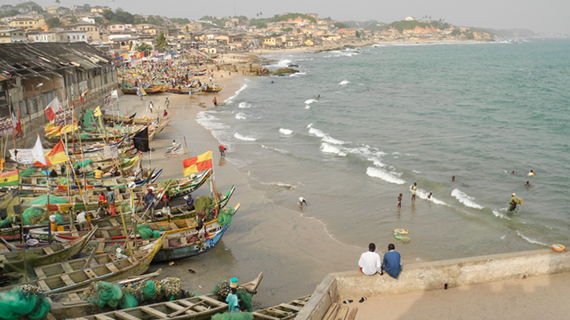 Coastal Livelihoods: Visual anthropology exhibit
Wednesday, August 30-Friday, September 29 | Lobby Gallery, Liu Institute for Global Issues
Tickets: Free
Approximately 3.3 billion people around the world rely on fish and seafood as their primary source of protein and for their local economies, yet the methods for catching fish vary in their impacts on the marine ecosystems. This month-long exhibition features the photography of Liu Scholar and IRES PhD student Zana Mody and demonstrates the diversity of small-scale fishing in Otuam, Ghana, and Sundarbans, India.
---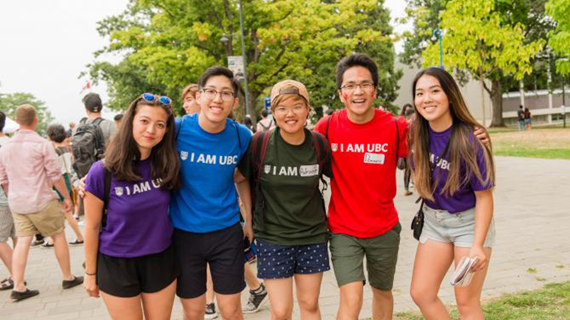 Imagine Day
Tuesday, September 5 | UBC Vancouver Campus
Tickets: Free
On the first day of classes, campus is transformed and the entire UBC community comes together to welcome you to your new academic community. Visit the Arts Faculty Fair in the Buchanan Courtyard from 11:30am-1:15pm to interact with dozens of departments and resources.
---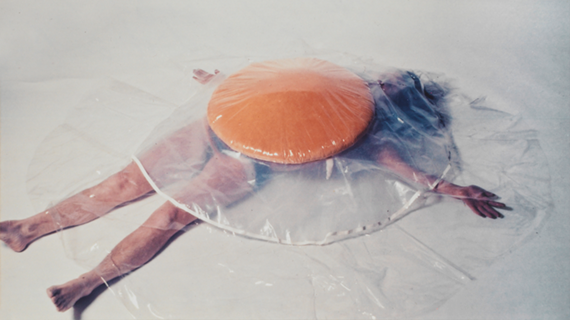 Exhibition: Carole Itter – Only when I'm hauling water do I wonder if I'm getting any stronger
Tuesday, September 5-Sunday, December 10 | Belkin Art Gallery
Tickets: Free
This exhibition brings together a selection of the artist's multidisciplinary works and archival materials from the 1960s to the present. Revealing her attention to locality, language and choreography, the title references Itter's writing and points to her self-reflexive labour as an artist, as a woman and as an inhabitant of shacks, old houses and cooperatives on the West Coast.
Itter's artistic ethos is evident in her consideration of the places and communities that have framed her life, particularly her focus on the local, which has found renewed urgency and wisdom in the context of the climate crisis.
---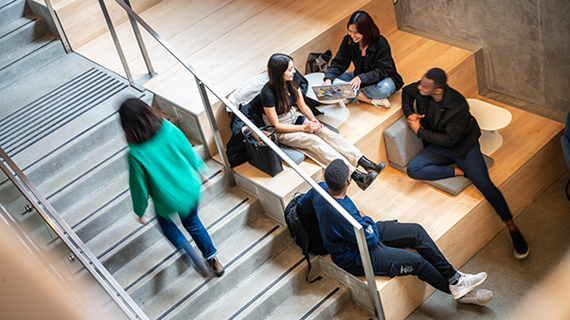 Arts Prof Talk: Making the Most of Your Time at UBC with Laurie McNeill
Wednesday, September 13 | 12:00pm | First Floor Lobby, Arts Student Centre
Tickets: Free; RSVP required
Join English professor and Associate Dean, Students, Laurie McNeill, for a casual coffee chat as we kick off the year. Laurie will offer some tips for success in the classroom and beyond. She will talk about how to get involved on campus, must-attend events, and where to go for support. This event is open to Arts undergraduate students from all year levels.
---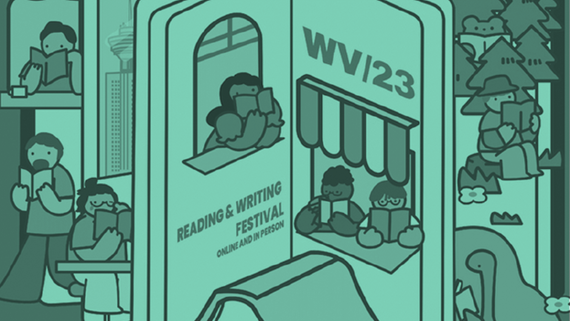 Word Vancouver Reading & Writing Festival 2023
Saturday, September 16 | 10:00am-5:00pm | In-person & Online
Tickets: Free
UBC Robson Square is hosting the Word Vancouver's Reading & Writing Festival this year. Word Vancouver strives to foster the joy of the written word and inspire creativity by bringing together readers and writers from all backgrounds in an annual, inclusive and free literary arts festival. Various Arts faculty and students will be featured in sessions across the main day of the festival.
---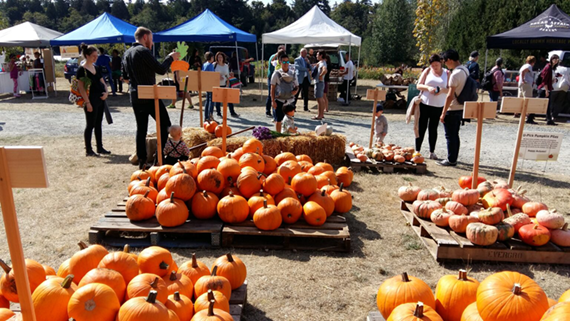 UBC Farm Fall Fair
Saturday, September 16 | 10:00am-2:00pm | UBC Farm
Tickets: Free
Celebrate sustainable food and farming at the fifth annual UBC Farm Fall Fair. The fair is full of vendors from all over the lower mainland, as well as fresh, organic UBC Farm produce. Help choose the tastiest pie, take a photo with funny veggies, win prizes, enjoy live music, and pick out a pumpkin or two.
---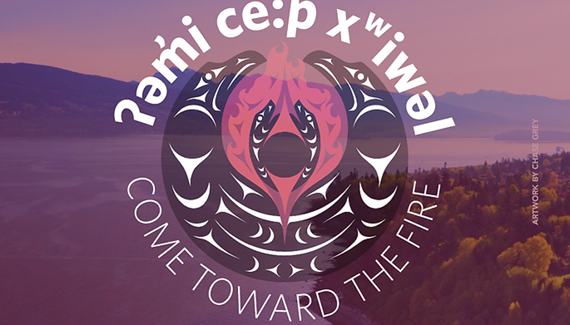 Come Toward the Fire: Celebrating Indigenous Culture, Creativity, and Community
Saturday, September 16 | 12:00pm-5:00pm and 6:00pm onward | Chan Centre
Tickets: Free (Daytime program); $30-$60 (Evening program)
Presented by the Chan Centre and xʷməθkʷəy̓əm (Musqueam), this festival will feature Indigenous artists, singers, speakers and dancers throughout the programming (see the full lineup.) All members of the general public are welcome at this family-friendly gathering.
---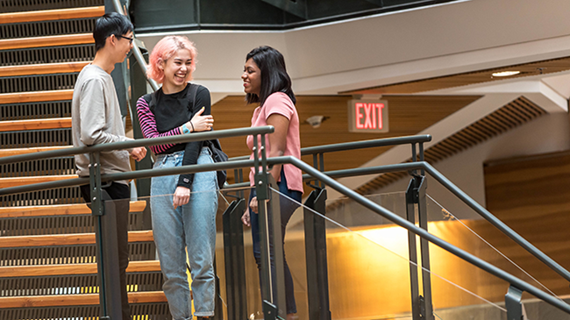 Wellbeing Workshop: Feeling Stressed? Learn How to Get Grounded
Wednesday, September 20 | 12:00pm | First Floor Lobby, Arts Student Centre
Tickets: Free; RSVP required
As the term gets underway, feelings of stress can start to build. Come and try out some grounding strategies that can help you regain a sense of calm so you can sustain your energy and focus throughout the term.
---
Opera Tea in the Garden: Welcome and Welcome Back
Sunday, September 24 | 2:00pm | UBC Botanical Garden
Tickets: On sale September 5
Enjoy a concert of opera arias and song favourites performed by new students from all over the world.
---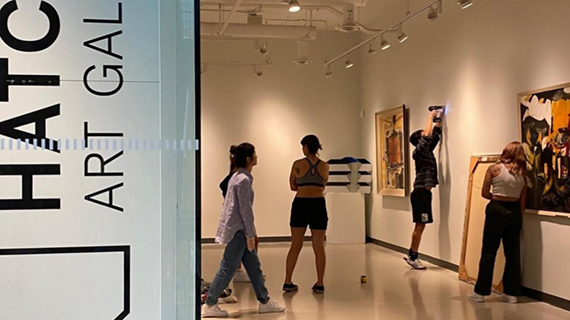 Exhibition: Reveal/Reform
Tuesday, September 26-Thursday, October 19 | Hatch Art Gallery
Tickets: Free
This immersive exhibition, part of the UBC ARTIVISM Festival, aims to shed light on the cultures and national identities grounded in anti-colonial resistance, and seeks to reveal the impact of radicalized capitalism on the masses and individual. It invites us to imagine a new culture of collective care, inspiring us to reform. 
As you navigate through the exhibition, you will encounter artistic expressions that amplify marginalized voices, provided by student artists and activists. Some of the student organizers included will be Filipino activist groups such as Sulong and Solidarity for Palestinian Human Rights.