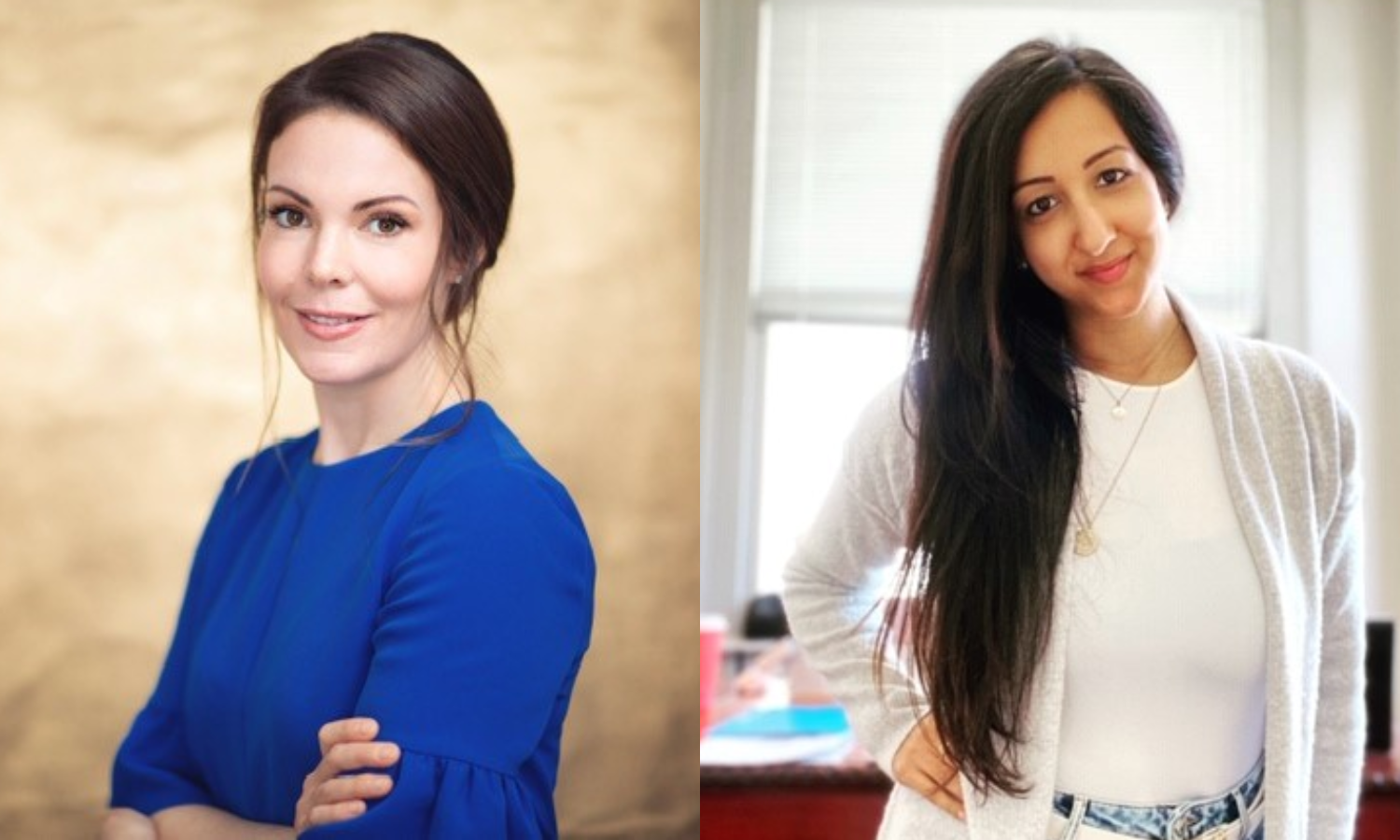 By Georgia Krombein, 5th-year Arts student
Four UBC Arts alumni are being recognized for their achievements and outstanding leadership with Business in Vancouver's Top 40 Under 40 Award.
We spoke with two of the winners, Anna Baird and Natasha Jeshani, about their career journey, how their time at UBC prepared them with skills and experience to help them get to where they are today, and what advice they have for current students thinking about their future.
---
Both interviews have been edited for brevity and clarity.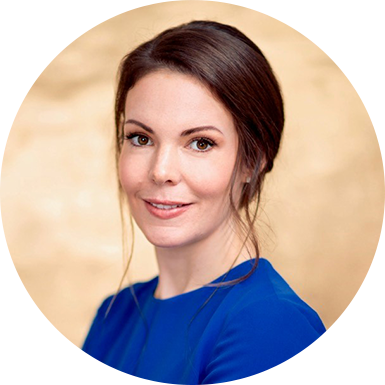 Anna Baird
(she/her)
Anna Baird (BA'07, Political Science and Economics), Head of Culture and Innovation, Customer Experience at Google Cloud, reflects on her time at UBC as a gateway to creativity. Graduating at a time of economic uncertainty, Anna followed her skills, doing contract work for the Canadian Government and Holt Renfrew. In finding her way, she asks herself, "Do I have an impact?" This question allowed her to find work that is meaningful and impactful and has brought her to where she is today. 
What steps did you take before and after graduation that led you to where you are today?

I have always valued hands-on experiences, and my transitions from school(s) to work have often followed a similar pattern. I started at Carleton University for Journalism School in Ottawa, as I loved certain aspects of television and radio broadcasting. However, I found many of the courses focused on print journalism, and as I wanted to be "on air," I started seeking internships in Vancouver. With pure luck and determination, I landed a role at CTV Vancouver. I loved interning and appreciated everything the teams there taught me — especially Dr. Rhonda Low's team. I transferred to UBC where I was able to engage in more hands-on experiences like going on a build to Chennai/Madras with Habitat for Humanity that overlapped with school during my third and fourth year. This experience changed my view on how to approach what I want from school and eventually, my career. I realized that not everything needs to necessarily fit neatly into what is considered the norm. Having to miss a few classes and projects to go on the Habitat for Humanity build, I learnt how to negotiate and navigate how to ask my professors and TAs to take exams before or after I returned. Doing this was a massive lesson in problem-solving and knowing how to document agreements. The lessons I learned through my extra-circular experiences at UBC and through internships have served me well in later roles and opportunities at work. It's not only about the course readings.

How can one leverage their UBC Arts degree to enter into technology and/or consulting?

UBC has so much to offer, so take advantage of extracurriculars. Obviously, one only has so much time, but remind yourself those experiences are more beneficial for future success than classes and exams alone. Many of my extracurriculars paved the way for me to land some of the cool roles I have been fortunate to have. Also, do the courses that interest you as much as the required courses. A lesson to my much older self is: it is very acceptable to pick professors you like or courses you can see yourself in. You don't always have to select courses and retrofit the professor to them. The same is true for managers. But equally, know that any time you don't see 'eye to eye' with a professor, that experience teaches you what real-world structures (in jobs and professional pursuits) look and feel like. Sadly, the pushback, criticism, and inequity are all part of the real world you will pursue in your professional and personal endeavours. And finally, be bold and ask for what you want. You may not get it, but if you never ask, you definitely won't. This includes connections on LinkedIn, internship posts, opportunities to lead, and roles that are too senior, too elite, too (fill in the blank). Put your hand up when it makes sense, and accept that not everything will work out. Still, things happen if you trust your hard work and mix that with the right timing.

You have done a lot of work involving EDI in the workplace. What inspires you to do this work, and why is it so important in your field?

EDI, known to me as Diversity, Equity, Inclusion and Belonging (DEIB), is an essential focus for me to live my best life and do my best work. One of the ethos felt in the Google walls is that because we aim to design products and services that improve lives worldwide, we must seek out every opportunity to bring talent from all corners of that same world. Part of our collective unconscious bias is often to live in our bubbles of comfort — what I have heard described as surrounding ourselves with 'the usual' suspects. Family, friends and often communities we live in and sometimes work in mirror us and who we are/want to be. In the workplace, I believe that we need to seek out diversity of thought that enables us all to do better — better work and better interactions which lead to better outcomes for the company or the business. So as one historian put it in a TedTalk I saw, become an anthropologist (not actually in the sense of doing the degree — unless that is your degree, in which case, awesome), but what this speaker meant is, explore the unknown whether it be language, community norms, experiences that are not necessarily those you would have.

What advice can you share for anyone interested in pursuing technology/consulting fields, especially those who are underrepresented in it?

Careers in tech are awesome; I still say that even in the current economic climate. I respect my opportunities to advise companies about people, processes and technology as a job. My advice is to get experience that allows you to start learning 'tech' skills asap. You can subscribe to YouTube channels to learn about the jargon and the definitions of the tech stack you want to pursue. Upskill through all the amazing learning platforms: Pluralsight, Coursera, and LinkedIn Learning are reasonably priced virtual classrooms and paths to certification. Do internships for anyone — startup or massive enterprise — it's all good experience. Build an app or even volunteer to instruct a STEM or STEAM program in a local high school and force yourself to learn as you teach. Explore all the tech news you can stomach — TechCrunch, HBR, CloudWars etc. Some of my best advisory capabilities have come from teaching myself something (feeling the pain of learning something new) and digesting the learning to teach others. It's hard, it's frustrating, but it works. Immersive experiences like that shape your abilities to be a good teacher.
---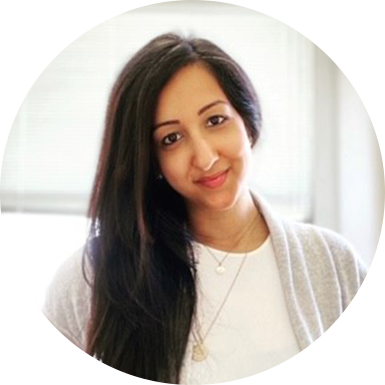 Natasha Jeshani (she/her)

Natasha Jeshani (BA'05, Sociology), Co-Owner, Vice President, HR Recruitment for Career Contacts, looks back on her UBC Arts degree with pride. Natasha has had many goals and ambitions, but receiving the Business in Vancouver's 40 under 40 is one she can check off her bucket list. After graduating from UBC, Natasha said yes to opportunities and took the road less travelled, trying different roles before finding her passion for HR and recruitment consulting and opening her own firm, Career Contacts. She works with the mindset of "slowing down to speed up" and promotes the importance of taking the time to make personal connections in her work. 

How does your Arts degree in Sociology play a role in what you do today?

My Arts degree provided me with a diverse set of skills that have been invaluable in my career. First and foremost, my Arts degree taught me critical thinking and analytical skills, which are essential in any field. Career Contacts is successful largely in part because we analyze data, identify trends, and make strategic decisions — those skills all have roots from my time at UBC and have blossomed over the years.
As a leader, I need to think critically and strategically about how to achieve our organization's goals. I need to communicate effectively with my team and stakeholders, both verbally and in writing. I had an opportunity to advance my communication and collaboration skills throughout my 4-year degree. Sociology taught me about the impact of social inequality on individuals and society and how to identify and address systemic biases and discrimination long before it was trendy or something being talked about in the workplace. Now through my corporate training company, Training Arch, I have the honour of teaching these concepts to incredible organizations across Canada and the US.
What do you love about your job?

I love that I truly make a difference. Changing the way things are done is not easy, and I am lucky to be surrounded by incredibly talented, supportive, heart-centred clients and colleagues. I not only love what I do, but I love who I get to do it with. I am intentional about the work we take on, the people we work with, and the organizations we support.
I love that my job also invites me into rooms and onto stages that I could never have imagined being in (or on). I get to deliver keynotes, sit on panels, and share my journey and work with thousands of people. Through that professional success, I have also been able to give back to our community in meaningful ways, and that is never going to be something I (or my team) take for granted.

What is one thing you would like to share with graduating Arts students as they begin their career journeys?

My advice to students nearing graduation is to be open to new opportunities and embrace uncertainty. The job market can be unpredictable and often out of your control, and your career path may not be linear. But if you stay curious, keep learning, and remain adaptable, you will be able to confidently navigate your career's ups and downs.
I would also encourage students to network as much as possible. Attend industry events, connect with alumni, and seek out mentors who can provide guidance and support. Building relationships and making connections can open up new opportunities and help you to advance in your career.
I believe that my persistence and willingness to take on new challenges have been crucial to my success. I have always been willing to take risks professionally and try new things, even if it meant stepping outside my comfort zone. Finally, remember to pursue work that you are passionate about. If you are doing something you love, you will be more motivated, engaged, and fulfilled in your career. I can honestly say that I am totally in love with the work I do.
---
Congratulations to Arts recipients Anna Baird (BA'07, Political Science), Barbora Samieian (BA'05, International Relations), Jacky Chan (BA'04, Geography), and Natasha Jeshani (BA'05, Sociology).
---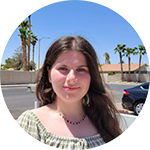 Georgia Krombein is a 5th-year Arts student, majoring in Psychology. She was a WorkLearn student with the Arts Compass Student Engagement Hub for the 22/23 academic year.