Welcome to a new school year! Don't miss a string of exciting virtual and in-person activities happening this September: from first-week events like cooking classes, walking tours, and art exhibitions, there's something for everyone.
---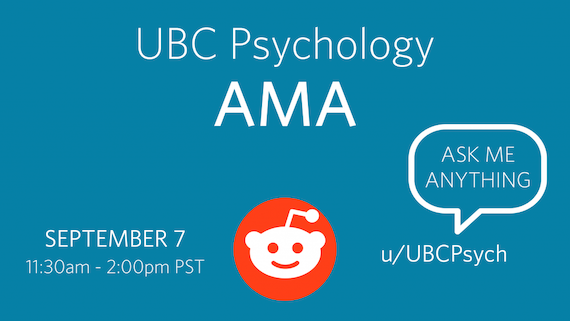 UBC Psychology "Ask Me Anything" (AMA)
Tuesday, September 7 | 11:30 – 2 p.m. PDT | Online
Free
Back by popular demand, UBC Psychology is hosting another "Ask Me Anything" on Reddit as part of their Imagine UBC events and activities. If you are a new or returning student, you'll have the opportunity to ask faculty, students, and staff questions about programs, student resources, research opportunities, life as an RA, student clubs, and much more, in real time. This AMA is open to all Arts students.
---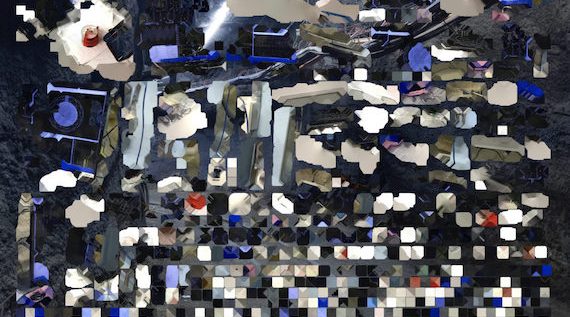 Drift: Art and Dark Matter
September 10 – December 5 | Morris and Helen Belkin Gallery | Online 
Free
In this online exhibition, four artists reflect on the "how" and "why" of physics and art as diverse and interrelating practices of knowledge. Through disciplinary exchange, they have created works that explore scientific ideas of dark matter.
---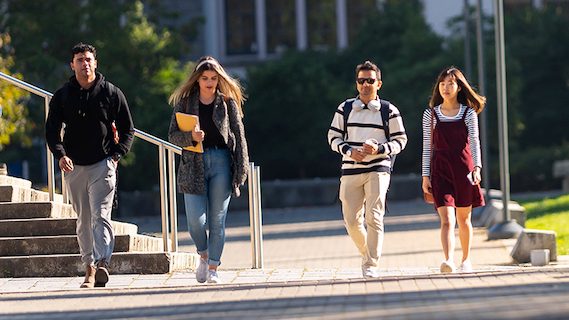 Navigating a Successful Return to in Person and On-Campus Life
Tuesday, September 14 | 12:30 – 2 p.m. PDT | The Leon and Thea Koerner University Centre 
Free
Many students might experience feelings of excitement as well as anxiety as we return to campus. In this workshop, Arts Embedded Counsellor, Laura Harvey, will discuss how it feels to gather safely again and teach you seven tips on how to cope with the transition to in-person community.
---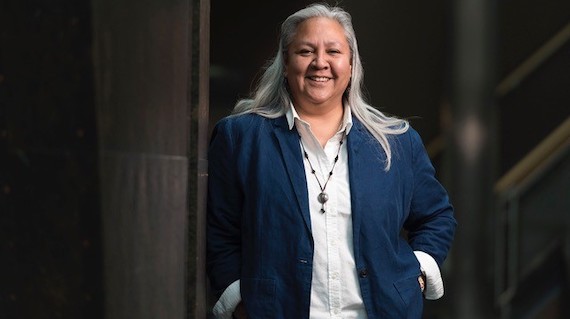 From Residential Schools To The Sixties Scoop: A Time Of Reckoning
Tuesday, September 14 | 5 – 6:30 p.m. PDT | Online
Free
Tune in to hear from Dr. Raven Sinclair, professor of social work at the University of Regina and Michelle Good, author of Five Little Indians in a discussion about the residential school system and the forces shaping social work involvement in the Sixties Scoop. This event is part of the J. V. Clyne Lectures: Indigenous Resurgence and Colonial Fingerprints in the 21st Century series at Green College.
---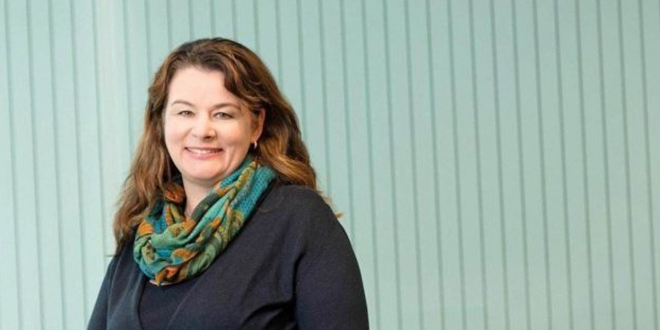 Arts Prof Talks: Lunch with Laura
Thursday, September 16 | 12:30 – 2:30 p.m. PDT | The Leon and Thea Koerner University Centre 
Free
Join Dr. Laura Moss (Associate Dean, Students and Professor of English) for a free lunch as we kick-off the year to discuss how to make the most of your time at UBC and in the Faculty of Arts, how to get involved, and where to go for support. Come with questions and we'll be happy to answer them!
---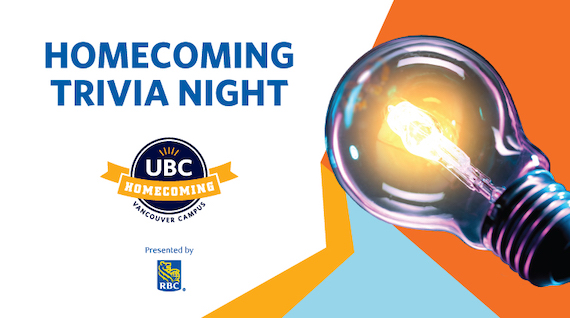 Homecoming Trivia Night
Saturday, September 18 | 7 – 8 p.m. PDT | Online 
Free
Celebrate Homecoming over a friendly – yet competitive – night of trivia! Hosted by professional quizmaster and Arts alum Mike Whitaker (BA'08), participants will face-off in a battle of wits over four rounds of high-stakes trivia. In honour of Homecoming, the game will feature special UBC-themed rounds, so be prepared to show off your UBC knowledge with pride!
---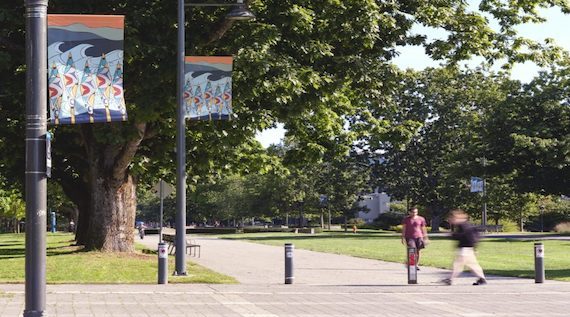 Homecoming 2021: Outdoor Art Tours
September 18 – 19 | Various times | Morris and Helen Belkin Gallery 
Free
Tour selected artworks on the UBC campus and reflect on questions of home, territory, and relationships to the traditional, ancestral and unceded territory of the xʷməθkʷəy̓əm (Musqueam) people. Two tours are available: the Decolonization tour highlights site-specific artworks by Indigenous artists and raises questions around issues of place, space and identity and the Ecologies and Economies tour showcases artworks that engage with themes related to both social ecologies and the natural world, and people's relationship with their surroundings on campus.
---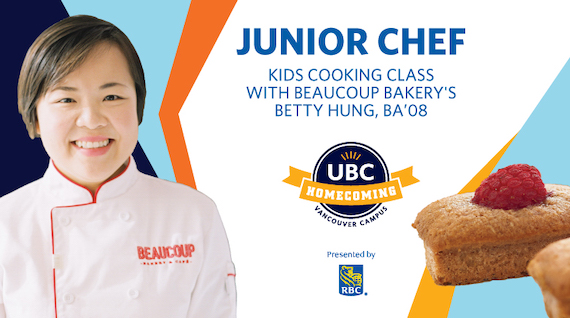 Junior Chef: Kids Cooking Class
Sunday, September 19 | 11 – 11:45 a.m. PDT | Online
Free
Pull out those aprons and let's make a delicious mess with Arts alum and pastry chef at Vancouver's Beaucoup bakery, Betty Hung (BA'08). As part of Homecoming, learn to make Chocolate Chip Financiers, a delicious French brown butter almond tea cake that will whisk you off on a European adventure in your own home.
---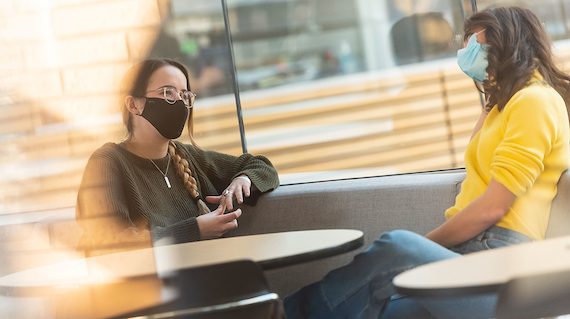 How to Human again: Re-starting your in person social life
Tuesday, September 21 | 12:30 – 2 p.m. PDT | The Leon and Thea Koerner University Centre 
Free
Join Arts Embedded Counsellor, Laura Harvey in a discussion on how to make connections and friends on campus. Learn some helpful tips on how to connect with each other in person.
---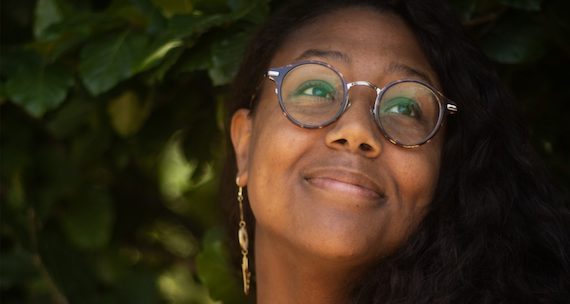 ARTIVISM 2021: Desirée Dawson
Friday, September 24 | 1 p.m. PDT | Chan Shun Concert Hall
Student tickets: $15
Catch indie-soul singer and songwriter, Desirée Dawson live at the Chan Centre for this special performance as part of the 2021 UBC ARTIVISM Festival: Queering the Self. A CBC radio favourite, Desirée's music has been featured on numerous programs and won the CBC Searchlight contest in 2016. Whether performing solo with her baritone Ukulele, in harmony with her band or leading sound healing workshops, Desirée's music is made to inspire.
---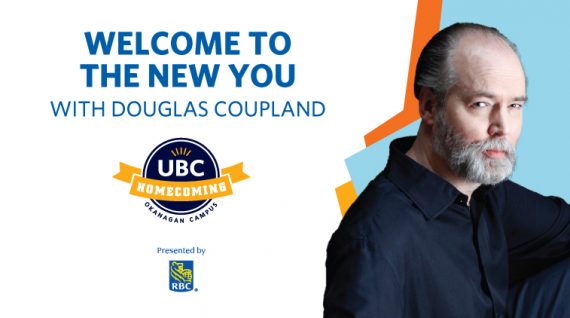 UBC Homecoming – Welcome to the New You
Friday, September 24 | 4 – 5 p.m. PDT | Online 
Free
We are living in a rapidly evolving digital era and technology has shifted our normal with many of us now feeling we're juggling too much, working too much, and pushing our limits. Join novelist, visual artist and designer, Douglas Coupland (DLitt'10) for a keynote on how technology is shaping the way we think. Topics covered will include how our interactions have shifted through technology and the internet, and how technology affects feelings, togetherness, communication, and isolation.
---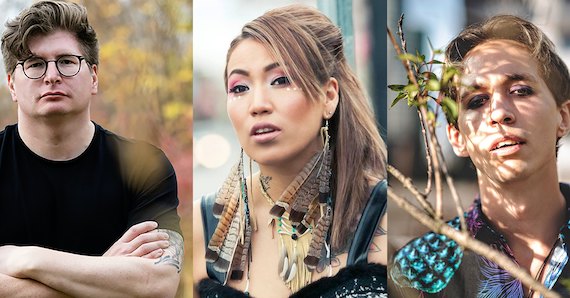 Sound House: Never Forgotten
Thursday, September 30 | 7 – 9 p.m. PDT | MOA's Haida House
$20 includes museum admission
Mark the National Day of Truth and Reconciliation with a reflective night of poetry, hip hop, and spoken word by Indigenous artists. The evening will feature spoken word artist Tawahum Bige, hip hop artist Keliya, and poet Dallas Hunt. Join a commemorative lantern procession and take in the powerful performances against a stunning backdrop of Northwest Coast art and architecture at the Museum of Anthropology's Haida House.