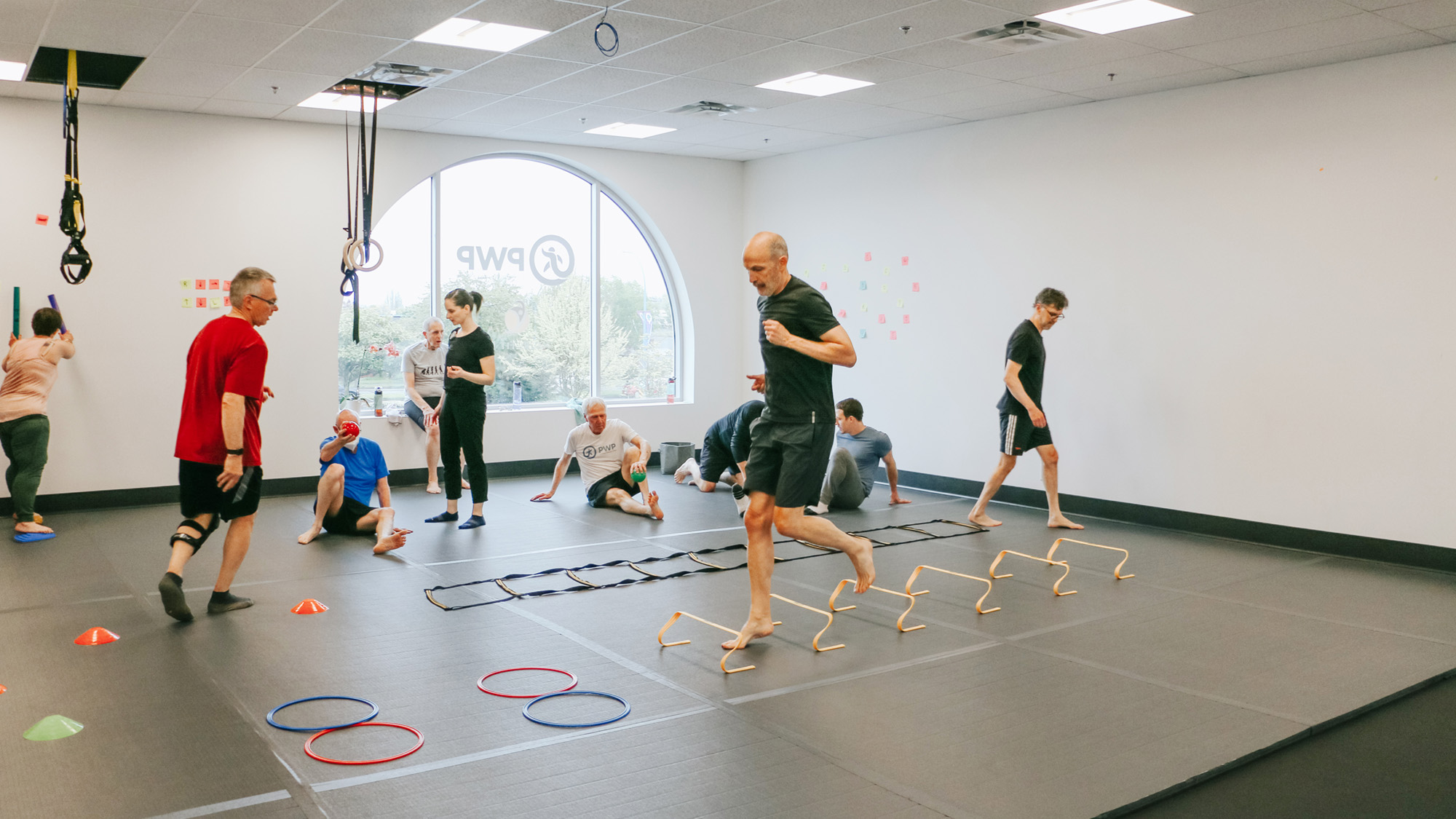 Eight community-university projects from the Faculty of Arts have been funded by the 2022-23 Community-University Engagement Support Fund (CUES).
This year's projects focus on community-based dialogue and storytelling, support for new immigrants and those experiencing homelessness, post-climate disaster healing for Indigenous peoples, and more.
The CUES Fund supports partnerships that benefit communities and advance collaborative research, teaching, and learning across the province. Paid directly to community partners, CUES funding reduces financial barriers and prioritizes reciprocal, inclusive engagement so all communities — especially those that have been and continue to be underserved, marginalized, or excluded — can benefit.
Congratulations to all the recipients! Learn more about the funded projects below.
---
Amplify!
Amplify! brings together Let's Speak Up! (LSU!) – a working group of Downtown Eastside (DTES) residents building grassroots advocacy and community governance – and students of UBC's Urban Ethnographic Field School (UEFS) to support and amplify LSU!'s model, work and advocacy. Together, they will aim to communicate the issues affecting DTES community members to a wider audience of researchers, students, community organizers, governments and Vancouverites.
Established in 2010 and co-taught through UBC Sociology and Anthropology, UEFS teaches community-based ethnographic methodologies and context-specific social issues of urban Vancouver through intensive ethnographic research and volunteer fieldwork placements with diverse community partners.
Amplify! will create leadership opportunities for LSU! participants, complemented and strengthened by the skills and capacities of UEFS students, to exercise their agency, expertise and self-determination.
As determined by the most pressing issues identified by LSU! participants, this upcoming Spring cohort of projects will draw inspiration from previous participant action research projects (PAR), collective mapping activities, community expert panels, audio-visual and other expressive projects, and will strive to honour and leverage the lived experience, advocacy and policy demands of DTES community members to wider audiences.
---
Becoming neighbours: A series of community dialogues to create culture change in refugee support communities
In 2022 more than 87,000 people sought refugee protection in Canada. In a sector that works at capacity to serve refugee claimants' practical needs, and that depends on volunteers to do significant integration work, the overall values shaping refugee support can go unquestioned.
The Becoming Neighbours project will do the essential but under-explored work of hosting community conversations about the culture of refugee support in British Columbia.
Expanding on a pilot event from 2022, Becoming Neighbours is a series of public, community-based dialogues in workshop format, each exploring one of five values that guide Kinbrace's transformative approach to refugee claimant support.
---
Building knowledge, building power: Empowering migrant Filipino communities through education, community-building, and self-advocacy
This project is a partnership between Damayan Society for Migrant Education and Resources, a registered non-profit that assists Filipino migrants with adjustment to life in British Columbia, and Christie Bernados, a member of Sulong UBC, a student group that advocates for diversity and inclusion for Filipinos on campus and in their communities and for human rights in the Philippines. The project is supported by Dr. Amanda R. Cheong from the Department of Sociology.
Many Filipinos struggle with racism, language/cultural barriers, labour exploitation and economic hardship, family separation, isolation and alienation from their culture. This partnership aims to foster connections between Filipino students at UBC and the Filipino community within the Greater Vancouver area – especially international students outside of UBC and youth migrant workers – by hosting community events and capacity-building workshops that will empower marginalized Filipinos to advocate for their rights and build meaningful connection.
---
Community as pedagogy: Collaborative course-building for equitable research engagement
Academic institutions have increasingly expressed interest in community-based learning initiatives, and a desire to engage with communities through less extractive research practices. However, students are not always adequately prepared for how to approach and build these equitable and reciprocal relationships with communities outside the university.
This project's partners are working collaboratively to develop a community charter and upper-level undergraduate course to provide formalized training and mentorship on community-based research and engagement.
The project will enable students to improve their understanding of how building equitable research processes (inclusive of design, facilitation and activation) can go beyond academic and scholarly spaces to support, empower and mobilize communities.
---
New Leaf Expansion project – Ambassador program
The New Leaf project is the world's first program evaluating the impact of cash transfers in empowering individuals experiencing homelessness to move back into housing, regain food and financial security, and improve their physical and psychological well-being. The project will provide 200 individuals experiencing homelessness unconditional cash transfers and other non-cash supports. To address the lessons learned from earlier work and better engage the community in the research, the Ambassador Program was established with people with lived experience of homelessness, who contribute to the project's ethical and effective development, implementation and knowledge mobilization. One of the project's new activities will use Photovoice – an arts process and method of working with people in communities that are typically underrepresented or excluded from decisions that affect their lives. The project will document a day in the life of these community members, and initiate dialogue about what is significant to the community.
---
On Afrofuturism and the Black Speculative Arts Movement
This partnership is grounded on empowering Metro Vancouver IBPOC youth (ages 13-17) to co-create new narratives in building an inclusive future. The common ground is a creative approach to MOA's collections centered on views of African heritage – both as educational resources about the past and present of African societies, and as creative sources to imagine, create and communicate African and Black Canadian understandings of our present and future.
With Ethos Lab's practice of leveraging culture as a vehicle to access Science, Technology, Engineering, Arts and Math (STEAM) exploration, both partners will use the art of storytelling as a means to increase representation of Black youth and girls in these fields. Since 2020, Ethos Lab youth has been developing a multiple-platform narrative centered on Atlanthos. The project will expand this narrative to further integrate culture and STEAM via the completion of the story, a related museum display and educational programs.
---
Regional Nlaka'pamux collaboration on post-disaster spiritual and mental health resource development
Kanaka Bar Indian Band (KBIB) is a community living on the frontlines of climate change in Canada. In 2021, the community withstood climate change-exacerbated extreme heat, and a fire devastated nearby Lytton, BC, displacing 90 per cent of the community, including KBIB members. On its heels came flooding and other environmental impacts that have prolonged displacement and further strained existing systems of support. With Canada warming at twice the global rate, worse is yet to come.
KBIB is working proactively to meet the coming crises, adapting to changes to the land and waters that sustain their community and culture. But cascading climate emergencies are also taking a toll on the mental health and wellbeing of the people of KBIB. Another fire in 2022 retraumatized many and underscored the deep need for healing and mental health supports for community members, as well as frontline workers who have been engaged in nonstop emergency response and recovery work. Now KBIB, in partnership with a UBC MA student and a team of researchers and community advisors and Elders, is taking steps to harness community resources and build intra-regional relationships toward healing and fostering resilience.
---
Stories of Ukrainian women finding refuge in Vancouver from Russia's military invasion
This project aims to raise Canadians' awareness of Ukraine in general and its current situation, in particular, by bringing into focus life experiences of Ukrainian women coming to British Columbia under the emergency travel program.
Since the beginning of Russia's full-scale invasion, over 135,000 Ukrainians have arrived in Canada. As under the country's martial law men are not allowed to leave Ukraine, most of the arrivals are women. Each of them has a unique story of life and loss.
Documentation and in-depth analysis of these women's stories will enhance understanding of their experiences and needs, enabling the respective organizations to fine-tune the directions of help provided to them. In turn, this will facilitate Ukrainian women's adaptation and integration into the Vancouver community. Including the data in public exhibitions and UBC curricula will inspire a better understanding of Ukraine's complex present and its implications for the world's future.
---
About CUES
Launched in 2019, CUES is jointly administered by UBC Community Engagement, Vice-President External Relations, and the Office of the Vice-President, Research and Innovation.
To date, the fund has awarded $2,581,929 to 115 different community groups – including 27 Indigenous communities and organizations – and university partners from 23 Faculties across UBC Vancouver and Okanagan campuses.