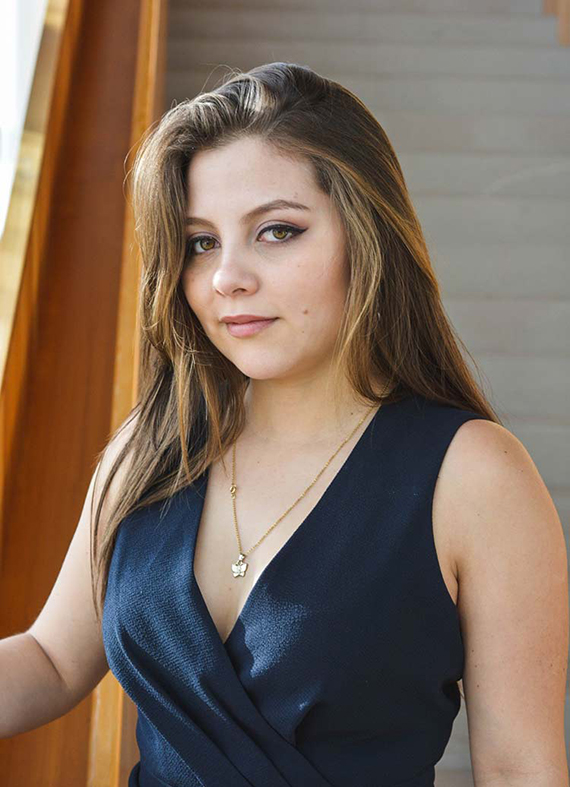 Hometown: Ambato, Ecuador
Program of Study: Honours in Political Science, Minor in International Relations
 UBC Affiliations: UBC Ecuadorian Students Association
 UBC Awards: Vantage One Arts Award, Trek Excellence Scholarship (International Students), and Bhagwan Kaur wife of Gokal Singh of Halwara Award in Arts
 How can we connect with you (social media)? Through my Linkedin account or Instagram
---
Why did you choose your academic program of study?
When I came to UBC, on the unceded lands of the Musqueam people, I actually wanted to pursue the Bachelor of Environmental Design.  After taking a few Political Sciences classes in first year, I completely changed my mind. I could picture myself working to make the systems that govern us more just, diverse, and democratic, so I applied to the program.
Growing up in Ecuador, I saw the lack of appreciation for social sciences and research to create policies and programs which have affected millions of people. That's when I decided to apply for the Honours program and contribute by conducting my own research.
In my third year, I was blessed to join the non-profit Check Your Head. In this organization, I learned about grassroots organizations in BC. I discovered a new passion for social justice and became a supporter for women's rights, and an ally of Indigenous peoples in Canada and Ecuador. I started taking classes that engaged me in projects with other non-profits and NGOs such as Amnesty International and CIRDI. Not long after that, I added the minor in International Relations to my degree. I saw how the interdisciplinary nature of the program complemented my major and my extracurricular interests.
If you had the chance to restart your UBC experience, what would you do differently?
I would worry less about my English. As an English Language Learner, it was difficult to gain confidence to speak my mind. It took a lot of courage to leave my comfort zone. Later I learned that it was okay. My ideas are more important than how well I pronounce a word. I would remind myself that many people are going through the same, and that as long as you do things with love and respect, you don't need to be afraid.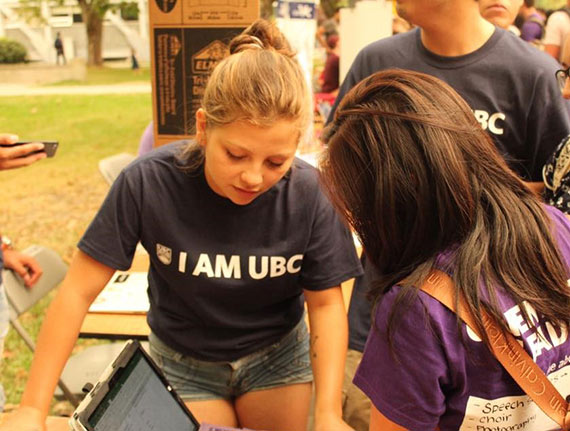 What are the top three things that every Arts student should try before they graduate?
Join a student club, take a class with a Community-Based Experiential Learning (CBEL) component, and explore courses about things you care about. You will probably find amazing, like-minded people with whom you can build things together.
What are some of the meaningful experiences you've had at UBC?
UBC opens doors to so many opportunities and wonderful experiences. One of them was being part of the Vantage College community. In my second year, I became a peer mentor for the program. I learned so much about myself that year. In this leadership position, I connected with students, faculty and staff which truly helped me gain confidence. I helped organize and deliver events which gave me a feeling of fulfillment.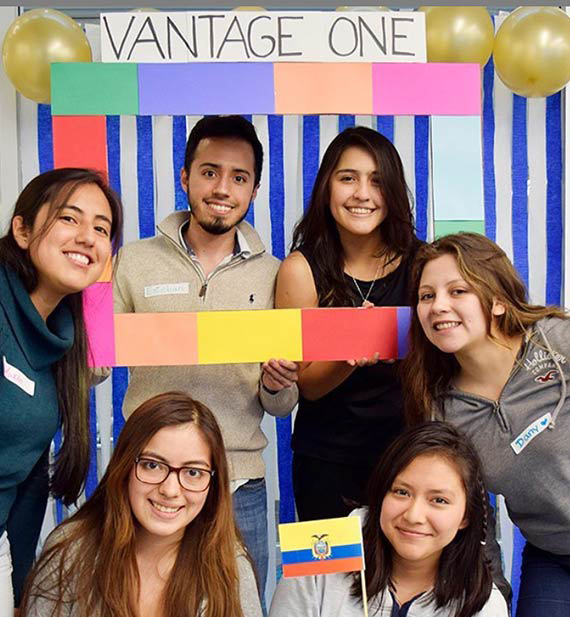 Other great experiences were taking part in the AMS Ecuadorian Students Association. Being part of this family (as I like to call it) was meaningful in many senses. I felt part of a community where we shared our culture and traditions with the broader UBC community. In first year, I became a member and an active volunteer. In second year, I was hired as the Events Coordinator. I organized more than 30 events from small social gatherings, to panel discussions on wellbeing, interculturality and politics. In third year, I was elected President and I continued to foster spaces for sharing and learning. I continued my involvement in fourth year, but stepped down from the role of President, opening up the opportunity for other students to take on the leadership roles.
What's an important life lesson that your involvement activities have taught you?
In a place like UBC, you have the power to innovate, to create the projects you want, to help others while growing personally, academically and professionally. It is up to you to define your experience at UBC. And if you don't know how to start, asking is all it takes. There is always a way to put into practice what you learn in class. Every time I participated in activities at UBC and beyond, I learned something new, met new people with different experiences and perspectives. What we learn in class, however, is only one part of the story. Being open to new ideas has made me better in all aspects of my life and it is a lesson that I will always hold close to my heart.
 You recently received a 2020 Outstanding Leader Award. What does it mean to be a great Arts student leader?
Back in my home country, Ecuador, I had to challenge myself and others to get to the point I am standing right now; I had been identified as a leader academically and in community engagement. However, it is only after I came to UBC that my perception of leadership and the way I channel this skill towards people in my community changed. For me, the journey to become a great leader is reflected in many aspects: in my passion for what I learn as a Political Science student, in the understanding of my community and its needs, empathy towards my peers, and in the creating of spaces for the flourishing of new leaders.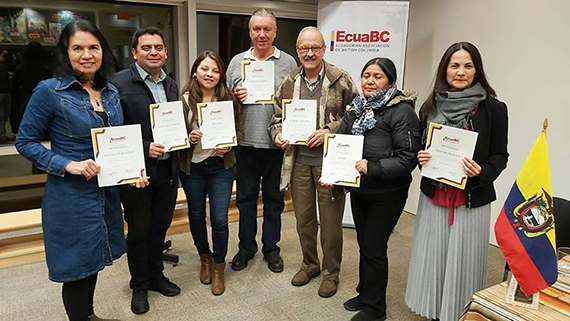 What's next for you?
I am going to take a year to continue working on the things I care about and gain some professional experience. After that, I would like to pursue Graduate studies in Public Policy, Human Rights, or Latin American studies (or a combination).