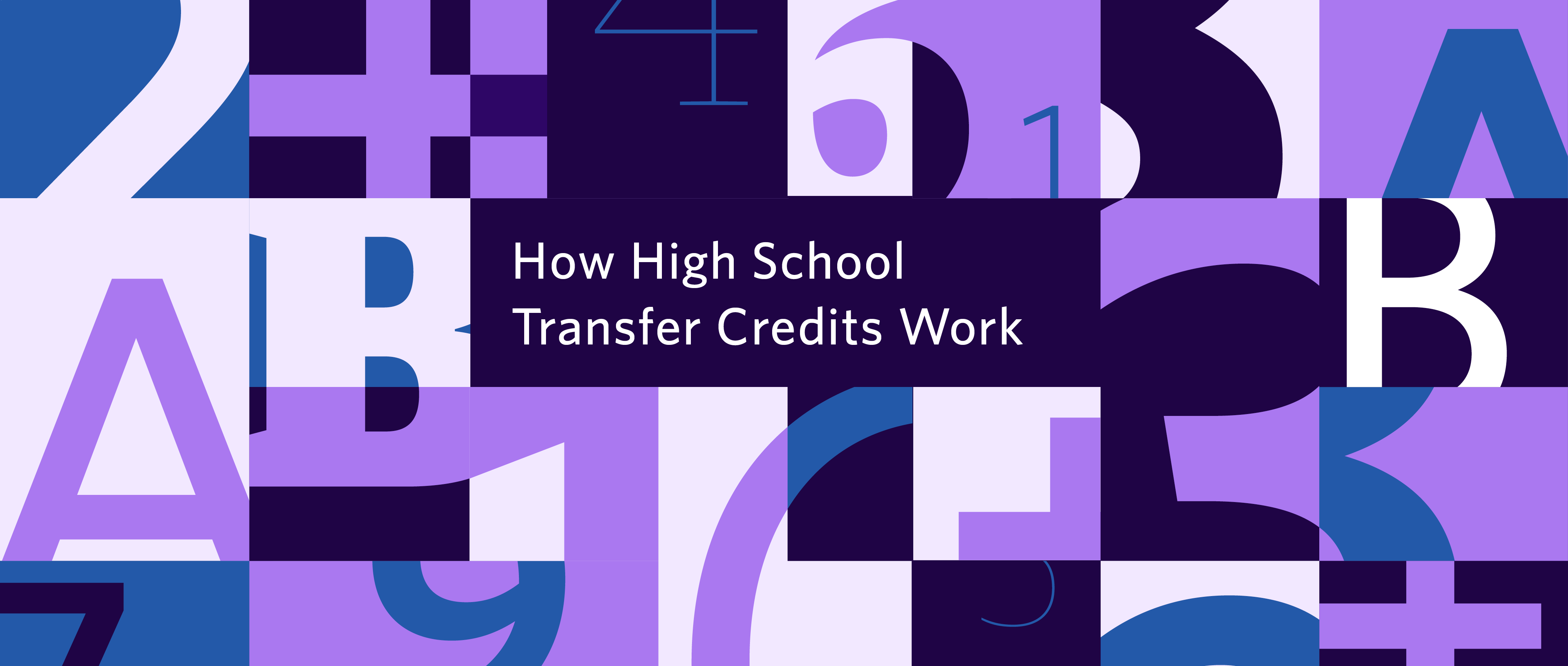 If you are entering the Faculty of Arts at UBC with university-level Advanced Placement (AP), International Baccalaureate (IB), or British-Patterned A-Level courses, you might be wondering how the courses apply as transfer credit to your degree. Arts Academic Advisor Helen You addresses your most common questions and shares her advice to help you make confident decisions about transfer credit and course planning.
---
When will my high school transfer credits be posted?
UBC Admissions begins receiving final IB, AP and A-Level results throughout July, August, and even September.
Once approved and finalized, UBC Admissions will post your transfer credits to your Student Service Centre (SSC) profile. To view them, log into the SSC, select the "Grades & Records" tab, "Transfer Credit," and "UBC Vancouver" as the campus location.
UBC Admissions posts credits course by course, not student by student, so you may see credits for some courses one day, and others on subsequent days. Be patient as it takes a long time for some courses to show up. A-Levels tend to be posted in September and IB in mid-August.
---
How can I plan for registration before transfer credits are posted?
As a first-year student, you will register for your Winter Session courses just after you finish your last term of high school. Oftentimes you'll have to register for your first-year courses without seeing your transfer credits applied to your degree. If you do not see your official results before your registration date, use UBC's First-Year Transfer Guide to help determine how your credits will transfer, or speak with an Arts Academic Advisor for additional guidance. An Advisor will ask you about your academic goals and interests to help you choose courses and register strategically.
It is important to register for courses at your assigned registration period, because many courses fill up quickly. After that, you can make changes to your registration up to the add/drop deadline.
---
What's the difference between General Credit and Specific Credit?
General Credit means the high school course has no UBC equivalent. You'll know when you have a General credit as it will not be written with a specific UBC course code. General credits look like this in the SSC or Degree Navigator: "ENG 1st" or "PSYC 2nd." General Credits can be applied towards elective courses to fulfill the Arts outside credit requirement.
If you have General Credit for a course, you can take UBC courses in the same subject area and level and receive credits for them. For example, if you have British-patterned Psychology credit (PSYC 1st), you can also take PSYC 101 at UBC and receive credit for that. This is because high school Psychology credits differ enough from first year PSYC 101 or 102 credits at UBC.
If you are hoping to use General Credits as prerequisites to access more advanced, 200+ level courses in the same subject area, contact the department for those courses to see if you are permitted to do so. If you plan to major in a subject area this is often not recommended, but the department will be able to clarify your options.
Specific Credit means the course you took in high school has a direct equivalent at UBC, so you do not need to take the course again. However, you can take a subsequent, more advanced course in the subject area. For example, if you have Mathematics HL credit from IB with a score of 6, it is the equivalent of MATH 100 and MATH 101 at UBC, so you can register for a 200-level Mathematics course where the prerequisite is MATH 101.
Specific Credits may be used towards program (Honours, Major, Minor) or degree requirements, or as electives to fulfill the Arts outside credit requirement.
---
Should I repeat a course even though I received Specific Credit for it?
If you don't feel confident about advancing to a higher level in a subject, consider repeating the course at UBC to strengthen your knowledge in the subject, but you will not receive credit for it again and cannot apply it to your Credit Requirements.
Ask yourself the following questions to make your decision:
Do you plan to major in the subject, need a refresher, or want to reconnect with the material?
Do you want to improve your original grade?
Did you miss parts of the course in high school or the final examination?
If you answered yes to any of the questions above, you may want to repeat the course.
---
How do I course plan with transfer credits?
Once transfer credits are posted on your record, you do not need to do anything further to receive and apply those credits to your degree, but keep them in mind when planning your courses:
If you have English transfer credit (ENGL 1st), it will not fulfill the Writing Component of the Writing and Research Requirement. You must plan to complete one of the following: Arts One, Arts Studies (ASTU) 100 or 101 through the Coordinated Arts Program (CAP), ENGL 100, or WRDS 150A.
If you have English transfer credit (ENG 1st), it will not fulfill the Literature Requirement. You must pick literature courses from UBC's approved list. (You'll be surprised how many other departments aside from English offer literature courses!)
If you receive transfer credit for a course (or courses) that fulfills the Science Requirement of your Arts degree, you may not need to take any science credits, or may need to take a reduced number of science credits, to complete your degree.
If your transfer credits indicate that you have reached or exceeded the level specified in any of the languages taught at UBC you can apply them towards fulfillment of the Language Requirement. Otherwise, you must demonstrate and provide proof of proficiency in a language other than English.
Credit for International Baccalaureate (IB) Ab Initio is equivalent to Language 11 so does not meet the language requirement.
---
Can I take fewer courses in first year if I have transfer credit?
If you have first-year transfer credit you have the option to take a reduced credit load in your first Winter Session, but be aware of how many credits you need to complete to be promoted to second-year standing.
Also, to be considered a full-time Arts student, you need to be registered in at least 9 credits per term. If you are required to maintain a minimum credit load due to funding, housing, athletics, awards and scholarships, or immigration purposes, make sure you are aware of how many credits you must be registered in.
---
Still need help with understanding transfer credit, course planning, or preparing for registration? Consider attending a first-year planning or registration workshop, or book an appointment with an Arts Advisor.
---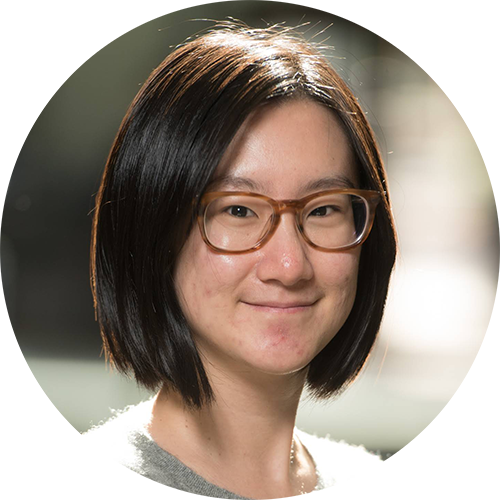 Helen You graduated from UBC with a BA and MEd. She has been an Arts Academic Advisor since 2018 and enjoys helping students transition to university and explore the possibilities of their Arts degree.