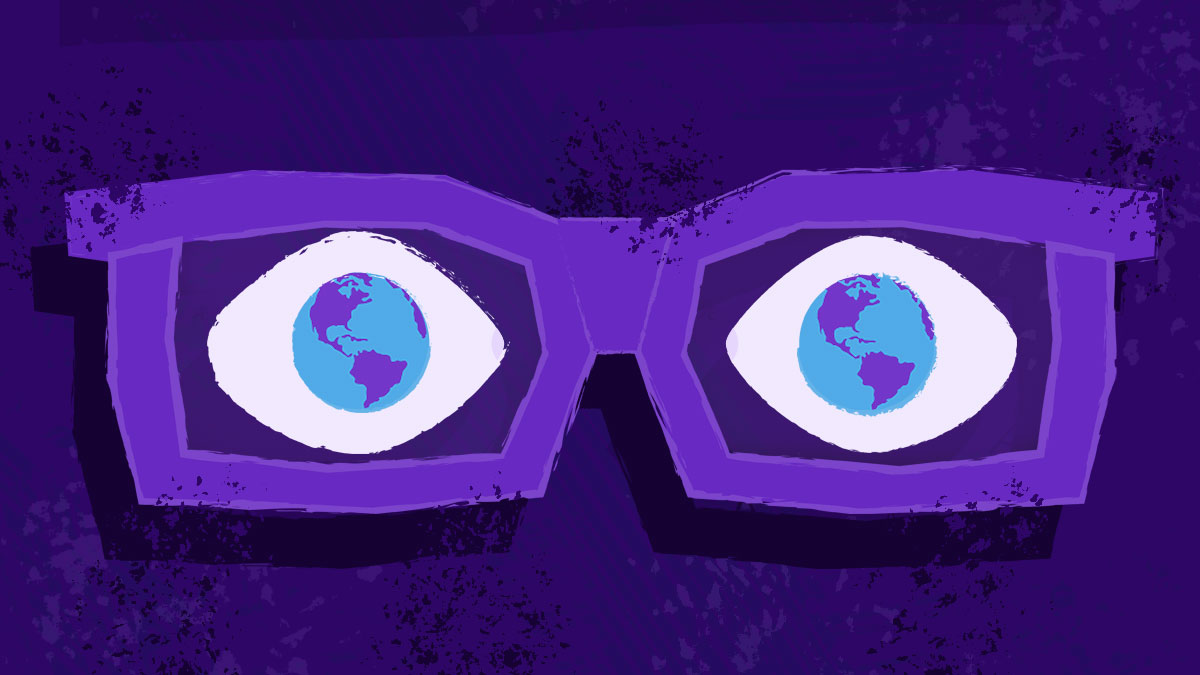 By David Gramling (he/they), professor and head of the Department of Central, Eastern, and Northern European Studies
One of the most damaging—but infectious—ideas about language and identity is that there are "language people" and "non-language people." The idea that proficiency in languages is a rare but nurturable gift for a select few, like triathlon-running, or being an opera tenor. That those who have a knack for learning languages, and for using them confidently and joyfully, are the ones among us who are best suited for dealing with the bulk of global communication, diplomacy, and the like. The rest of us, meanwhile, just hope not to be aggrieved by languages, dodging their effects and implications as best we can. Those who grow up with a disability, as I did, often get squeezed too early into this defensive crouch around language learning.
In the town where I grew up, I wasn't any more suited to being a "language person" than the other neighborhood kids were. In fact, some might have judged me less suited. While "having a passion for languages" is a widespread figure of speech suggesting that someone has a lifelong intent or sense of purpose, for me becoming attuned to languages was mostly a fluke of circumstance. My gateway into the world of languages was, of all things, my disability.
---
How languages open doors
These days I work in about 6 to 7 languages in any given week, with the help of several assistive technologies. I get along well in my workplace and daily life despite a visual disability which means I cannot, for example, recognize people's faces and facial expressions from more than about 15 feet away. Back in the 1980s, when I was learning to read in my only language, English, I couldn't handle more than 5 to 10 pages of normal-size print text without nearly passing out from the strain and headache. I knew I'd have to figure out another way to get by and feel "good enough" in language. A different way to feel the world's languages making me more alive, not less.
"I knew I'd have to figure out another way to get by and feel "good enough" in language. A different way to feel the world's languages making me more alive, not less—to not be afraid of what language could do."
Dr. David Gramling
Professor of German Studies and Head of the Department of Central, Eastern, and Northern European Studies
---
A Golden Ticket to the great multilingual expanse
Around September 1987, something unexpected nudged me into loving languages and made the norm of linguaphobia less inevitable. The inspiration didn't come from the new Apple IIE computers or from poetry in English. It was French. At last, something I could physically read—aloud and slowly, without sensing the imminent failure-to-achieve I'd come to expect from reading long chapters of English literature.
I was like Charlie Bucket opening a Golden Ticket, not quite knowing what reward it promised. I sat at that little desk in Central Massachusetts, looking at the yellow sheet, repeating to myself: J'ai onze ans. J'ai onze ans, until I had it down better than anything else I'd ever read in the world. For the first time, I believed that what I was saying, and how I was saying it, were mine and true.
Mind you, I had little conscious love for France or Frenchness at the time. I didn't hunger for the beauty of the Massif Central and Paris, not expecting to be able to see it all well enough to enjoy it anyway. But that first mimeographed sheet of French phrases—its list of months, ordinal numbers, and stock phrases—were my key to a bigger world. No mysticism, no religion, no philosophy could have given me more fuel at that moment to desire survival in a complicated world—when so much else was quite literally hard to see clearly.
No one in my family or ancestry had modeled for me this strategic personal engagement with the world's multilingual expanse. My Irish American grandfather, who had the same disability as I did, had failed out of high school as a freshman because he couldn't read the chalkboard. My own path could have been similar. Instead, here I am at age 46, translating Turkish poetry and German prose, reading in Italian, French, and Portuguese, speaking in Spanish, writing fiction in English, and learning Ewe and Levantine Arabic when I can. Not bad for a kid who couldn't finish an English-language book in high school.
---
Ties between policies and monolingual fragility
The needs of Disabled students in higher education are often misinterpreted. Some see it as obvious that schools need to provide Disabled students (and their parents and advisors) with ways to waive, or substitute, additional language learning requirements at school. In today's high-stakes educational settings, language-learning waivers have quietly and unevenly expanded to accommodate multiple forms of disability, including visual ones like mine. But Canada's Supreme Court has decided that "the reason children are entitled to an education is that a healthy democracy and economy require their educated contribution. Adequate special education, therefore, is not a dispensable luxury." My experience tells me that additional language learning is not a dispensable luxury either in the pursuit of a healthy democracy—it is an essential key to true inclusion for many of us, Disabled or not.
Though disability-equity advocates have long been promoting models that ensure "universal design" for all our classrooms, some of these efforts have unwittingly promoted an English-only sense of accessibility, through Anglophone accessibility services, techniques, and pedagogical premises. For reasons of budget and available expertise, many non-Anglophone additional language programs have often struggled to scale up their materials-design for these important purposes of equitable access for Disabled learners. Under these circumstances, curricula formulated around universal design often end up being English-only design.
This is a perfect storm for monolingualism, another opportunity for English-dominant monolingualism to win yet another battle it has no business winning. Subtle and not-so-subtle cues of linguaphobic framing and monolingual fragility are meanwhile everywhere around us. These English-only habits are routinely in conflict with people's profound and enduring yearnings to grow multilingually, to throw their hearts into friendships and solidarities that go beyond their first languages, and to chance upon a love for language and languages when least expecting it.
---
What are the Do's and Don'ts of starting your own language learning journey at UBC?
Do's:
Remind yourself that your voice, body, life experience, cultural knowledge, intellect, memory/retention, and (visual/auditory) senses are good enough just as they are to start learning a new language. You are already a "language person" from your decades of experience using languages already.
Get comfortable with your own voice. If you are uncomfortable hearing your own voice, record it (in various languages), and listen to it. It is your voice, and it deserves to be treated with honour, kindness, and dignity.
Celebrate accents—yours and those of other people. There is no reason, when learning a new language, to aim to sound like that mythical "native speaker". Though it's good to be understood by others, overemphasizing native-like proficiency only reinforces the false notion that there are only a few right ways to "sound French" or "sound German"—and that the rest of us are falling short.
If you design something to be universally accessible, remember that English-only materials (subtitles, etc.) do not provide access for everyone.
Don'ts:
Don't assume that working in another language is going to be harder for you than working in English, or another first language. Because of the vast amounts of reading in English that many classes require, sometimes a class in Italian, Cantonese, or Swahili is actually going to help you slow down and enjoy using all your senses.
Don't assume that anyone of any background (educational, ethnic, age, vocational, regional, Disabled or not) is any less or more suited than anyone else for learning a new language. Not only is such an assumption discriminatory; it's also inaccurate.
---
Defying the odds beyond your given first language
I do believe that everyone is already, without any further nurturing, a super-expert at language. Everyone, like it or not, has worked harder at this complex, abstract, and yet essential feature of the human condition than they have at almost anything else—including their chosen careers, the sports they're good at, and even mathematics and other scientific skills. Even if you don't think you're a "conversationalist", you still are on some profound level a "language person."
In my case, had someone taken languages off the table for me as a student, based on their benevolent assessment of my Disability and its implications, I would have had neither the means nor insight to question them—and to safeguard the wild, joyful, worldly, lyrical future of languages and language-learning that was waiting for me at schools like UBC!
---
Additional assistive technology resources:
---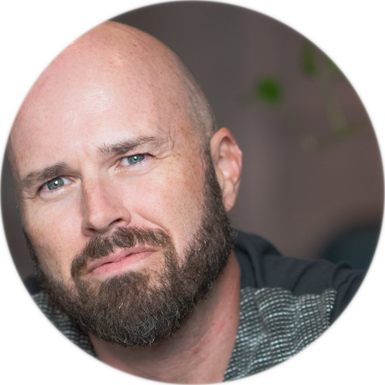 David Gramling is a professor and head of the Department of Central, Eastern, and Northern European Studies, where we teach German, Polish, Russian, Swedish, Danish, and—soon—Yiddish! David lives and works on the traditional, ancestral, and unceded territories of the xwməθkwəy̓əm (Musqueam), Stó:lō and Səl̓ílwətaʔ/Selilwitulh (Tsleil- Waututh) Nations.