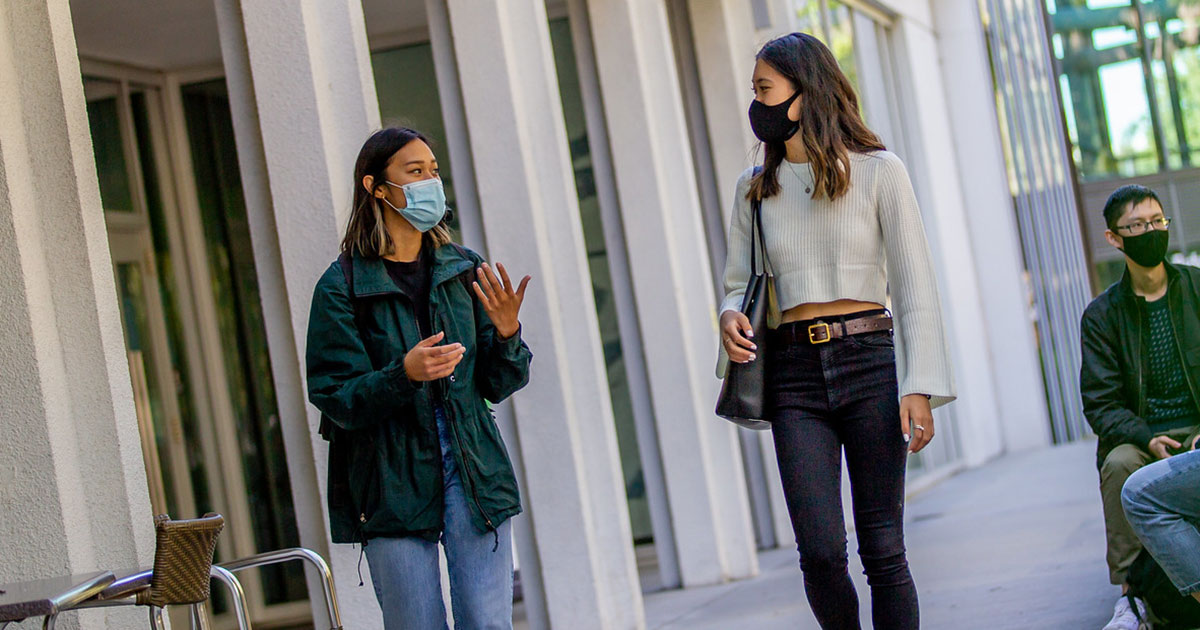 As fourth year Arts students Gabrielle and Mimi come to the end of their undergraduate journey, they reflect on how they were able to make the most of their degrees, seek out experiences beyond the classroom, and prepare themselves for life after graduation.
---
Lesson 1: Get involved
UBC has a thriving campus life and a community full of creative and motivated people from all over the world. The opportunities may seem endless, but it's true that your experience at UBC is what you make of it. Take some time to find clubs and organizations that you are passionate about and feel engaged with.
Mimi: "In my time as an undergrad, I have been a part of the Arts Undergraduate Society, English Students' Association and the Student Environment Centre. The list of clubs at UBC can feel overwhelming at first, but I found it helpful to start by focusing on my own interests. These included connecting with my faculty and major, in addition to environmentalism, which has long been a personal passion of mine. Through these clubs, I was able to take on leadership positions, make friends across faculties and learn about opportunities that were available to me as a UBC student."
"While it can feel daunting to join a club or organization where you may not know anyone, breaking out of your comfort zone can be very rewarding and enrich your undergraduate experience."
Mimi Wang
4th year English & International Relations
Explore involvement opportunities:
---
Lesson 2: Expand your skill set
With more than 90 undergraduate programs within the faculty, there are many opportunities to contribute to your career growth and success in your time as an undergraduate student. One of the greatest ways to set yourself up for life after graduation is by expanding your skill set through work opportunities.
If you are looking to find full-time work experience, Arts Co-op is a great choice. Applying for a Work Learn position is another option that allows you to balance coursework with part-time meaningful work experiences on campus. The opportunities offered range from marketing and communications to faculty support and much more.
Mimi: "In my Work Learn position at the Centre for Student Involvement and Careers, I've been amazed by the time and effort put in by the team to enrich our student experiences. My position has also allowed me to develop skills in communications, marketing, and employer relations which will all help to ease my transition into the workforce.
Don't let lack of work experience hold you down; book an appointment with a career advisor, or talk to a friend to gain insight. Every step you take, small or big, contributes to your overall journey and adds up to prepare you for life post-graduation."
Gabrielle: During my time at UBC, I've been lucky enough to hold two Work Learn positions; one at the Equity & Inclusion Office, and the other at the Centre for Student Involvement & Careers. Although the departments are very different, both helped me hone and learn skills related to my interests, such as communications, social justice, and visual art. I'm grateful to both Work Learn positions for giving me hands-on, transferable experience with the concepts I've been learning about for the past four years.
"I strongly encourage students to apply for Work Learn positions as they are a manageable way to get work experience while studying."
Gabrielle Bonifacio
4th year Media Studies & German
Explore work opportunities:
Work Learn positions offer a range of part-time roles at UBC.
Arts Co-op offers full-time work experience terms as part of your undergraduate degree.
CareersOnline is the designated job and volunteer board for UBC alumni and students. Along with a wide range of regularly updated job postings you can also find exciting opportunities like information sessions, workshops and fairs!
---
Lesson 3: Explore international experiences
From Australia to Japan, Go Global has a diverse catalogue of partner universities where Arts students can choose to spend a semester or two — but how do you decide where to go?
Some places are well-known hubs for particular fields of study, for example Berlin, which has a thriving art scene. As an Arts student, it can be helpful to consider how your destination relates to your degree and your interests. Browse the course selections in different potential universities and look out for interesting topics you may not find at home.
Besides academics, consider your personal preferences in terms of culture, scenery, and lifestyle. Go Global also has student reports that share their experiences and provide helpful insight.
Gabrielle: "The Department of Media Studies specifically recommended three universities in Europe whose departments aligned directly with UBC's Media Studies program. However, these all required some new language learning. Though the idea was intimidating, I ultimately chose to apply for a school in Germany because the programs were so well-matched and the courses were really interesting. I also wanted to push myself to go beyond the familiarity of North America and experience living away from home.
The flexibility of an Arts degree gives you a wide range of space to explore different topics, especially when choosing electives as part of your major. Whether you are doing exchange for a full year, a semester, or taking part in a seminar, there are a multitude of ways to incorporate it as part of your undergraduate experience!"
Exploring international opportunities:
Go Global is a program where students can study at an international university as part of their UBC degree.
Go Global Seminars are small cohorts where professors guide students to focus on a specific, international topic.
Research Abroad is a program where students can do research through an international University.
---
Lesson 4: Maximize your degree
Sometimes it can be overwhelming to pick what you want to take outside of your degree requirements. But electives can be more than fun, easy credits; they can also give you space to pursue other interests, or specialize in one particular area. As students who both have minors outside of our respective faculties, we know how beneficial it is to have another area of concentration and develop different skills.
Gabrielle: "My German minor has helped me pick up a new language and learn about a new culture. It also has the added bonus of occasionally overlapping with my major in terms of readings and concepts. Whether you want to focus on a specific aspect of your field, or go for something new, having a minor gives you the opportunity to expand your learning and offers a clear path of requirements to fulfill. It's also nice to have on your resume, because it shows that you are knowledgeable and capable in another area."
Mimi: "To echo what Gabrielle has said, minors are a wonderful way to expand the scope of your degree. Back in first year, I thought I would major in either Political Science or International Relations (IR). Though I ended up picking English, I was able to use my already completed prerequisite credits towards my IR minor. Taking courses for my minor has also helped me to narrow down courses when choosing electives. Even if you don't want to choose a minor, it's definitely worth putting extra thought into your electives. Take this opportunity to pick classes that you feel excited about and enjoy the change of pace!"
"My minor has not only enriched my degree, but also my undergraduate journey by leading me to unique experiences, such as a Go Global Seminar in Italy."
Mimi Wang
4th year English & International Relations
---
Though being in school sometimes feels like it's forever, the truth is that you're only in university for a few years — and those years pass by pretty swiftly when you are studying, working, and figuring out your interests.
While you're at UBC, think beyond fulfilling the degree requirements, and be open to the diverse and engaging opportunities that await. Ultimately, you choose how to spend your time and what you will do to shape your journey. The good news is that your Arts degree can be more than just a piece of paper; it can also be the connections you make, the clubs you join, and the experiences you have both in and out of the classroom.
---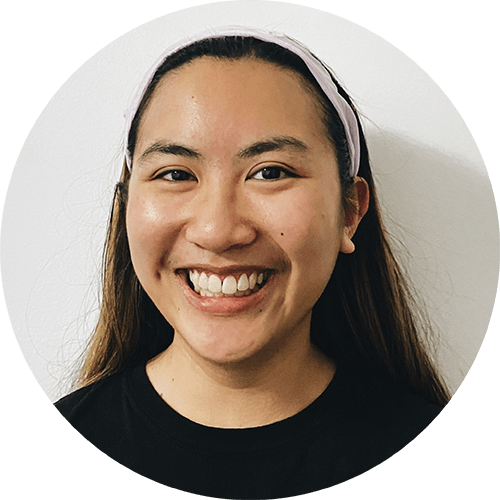 Gabrielle is in her fourth year at UBC, pursuing a major in Media Studies and a minor in German. She is the Arts Student Assistant at the Centre for Student Involvement and Careers.
---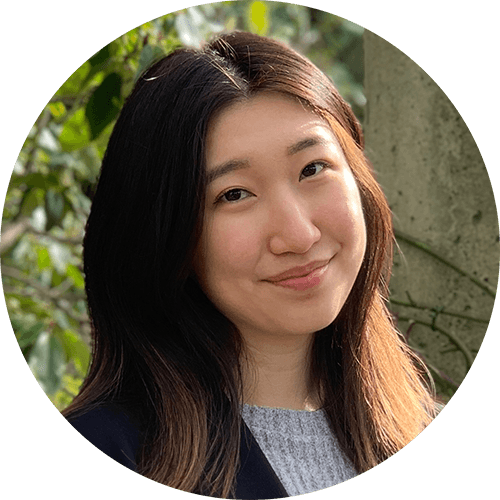 Mimi is in her fourth year at UBC, majoring in English with a minor in International Relations. She is the Employer and Alumni Engagement Assistant at the Centre for Student Involvement and Careers.