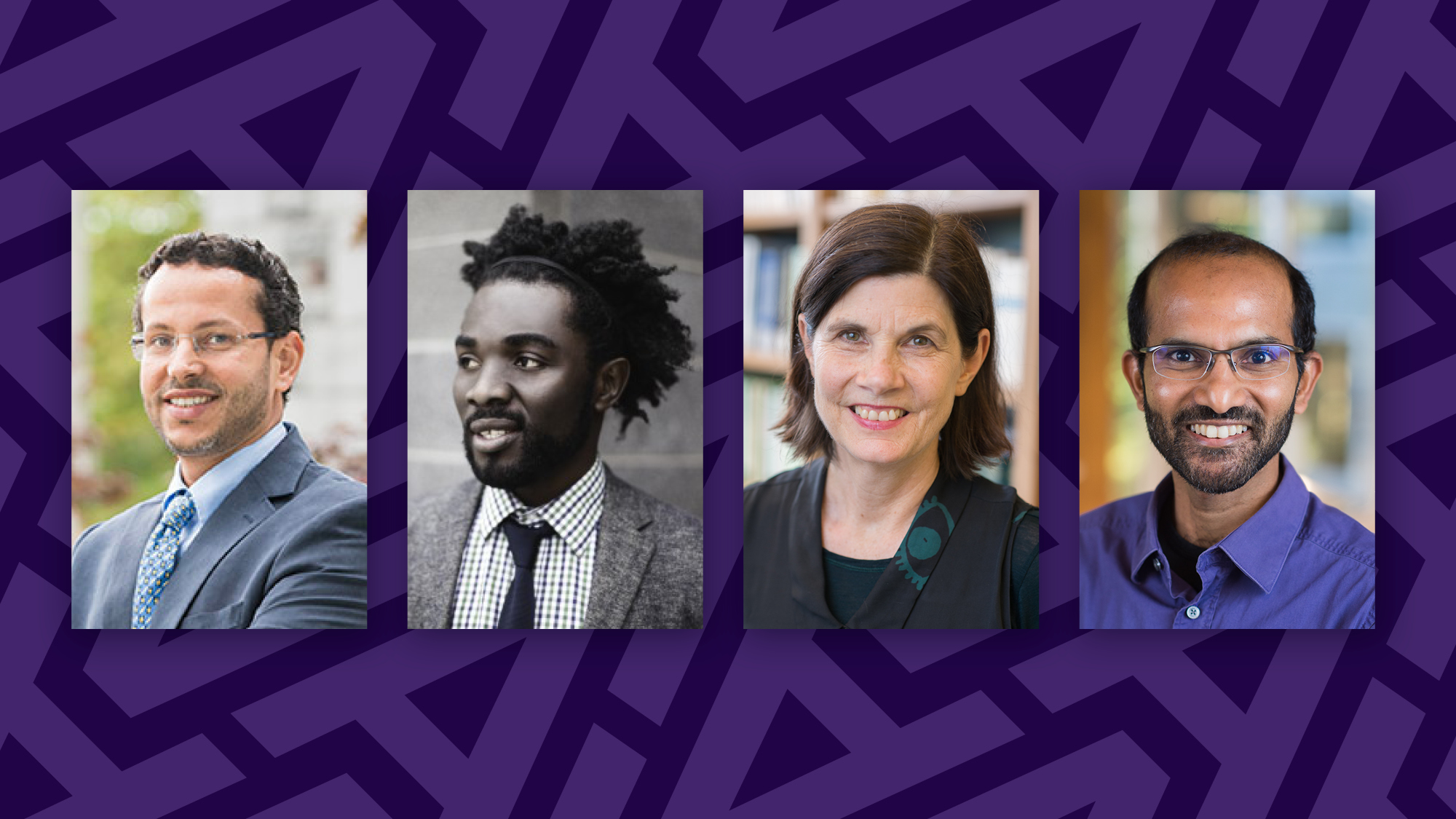 Four researchers in the Faculty of Arts have been named Canada Research Chairs in recognition of excellence in their respective fields of study.
The Canada Research Chairs Program enables Canadian universities to achieve the highest levels of research excellence and become world-class research centres. Chairholders improve our depth of knowledge and quality of life, strengthen Canada's international competitiveness, and help train the next generation of highly skilled people through student supervision, teaching and the coordination of other researchers' work.
On June 2, 2022, the federal government announced an investment of more than $102 million, in support of 119 new and renewed Canada Research Chairs at 35 Canadian research institutions.
---
New Canada Research Chairs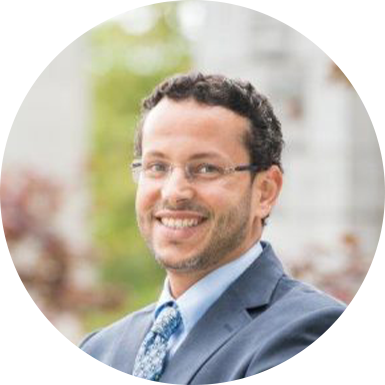 Muhammad Abdul-Mageed, Canada Research Chair in Natural Language Processing and Machine Learning; Assistant Professor at the School of Information and the Department of Linguistics
Machine learning is a subfield of artificial intelligence aiming at developing methods to enable learning from data. Deep learning is a class of machine learning methods inspired by information processing in the brain and has recently revolutionized natural language processing (NLP), the field aiming at teaching computers to understand and generate human language. Dr. Abdul-Mageed, Canada Research Chair in Natural Language Processing and Machine Learning, works on improving deep learning of language.
Dr. Abdul-Mageed and his group are developing novel methods to build sustainable, equitable, and socially responsible machines that serve humans from diverse backgrounds and enable discoveries across a wide range of fields. Deep learning of language is transformative, and has broken records on several tasks such as machine translation. It is also in its infancy, with fascinating breakthroughs ahead. As language plays a central role in our lives, this research has implications across almost all fields of science and technology as well as the social sciences and humanities.
---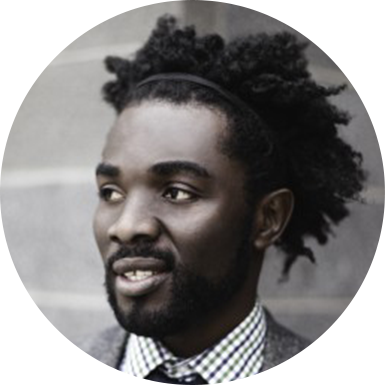 Phanuel Antwi, Canada Research Chair in Black Arts and Epistemologies; Assistant Professor in the Department of English Language & Literatures
The Pacific shore, often framed and understood as Indigenous and Asian, is also a place that Black people call home and where Black knowledge abounds. As Canada Research Chair in Black Arts and Epistemologies, Dr. Phanuel Antwi is examining Blackness in relation with Asianness and Indigeneity, and their shared Pacific knowledges.
To investigate how multiple histories intersect in the region, Antwi and his research team are establishing the Studio for Racial and Colonial Tidalectics—an innovative laboratory for collaboration, artistic creation and critical encounter. The studio will be a place to explore what we know and how we come to know it through the body, particularly the racialized body. It will support a range of faculty, staff and students while facilitating meaningful engagement with local, national and international partners. Ultimately, the aim is to transform how we think about Pacific history, contemporary civic relationships, and Blackness in Canada.
---
Renewed Canada Research Chairs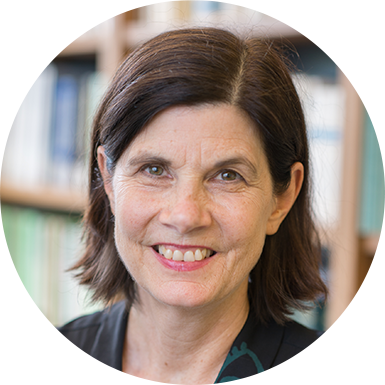 Geraldine Pratt, Canada Research Chair in Care Economies and Global Labour; Professor and Head of the Department of Geography
​​The COVID-19 pandemic has shone a spotlight on essential workers—not only the value of their work, but their working conditions. As Canada Research Chair in Care Economies and Global Labour, Dr. Geraldine Pratt is exploring several aspects of the revaluing and restructuring of care and other essential work in response to the pandemic.
She and her research team are working on several related projects. They are documenting the vulnerabilities of migrant workers and tracking the post-pandemic restructuring of wages and work conditions for care providers. They are also examining the automation of seniors' care, particularly dementia care, and looking at how "gerontechnologies" (technological innovations that respond to the needs of aging adults) are transforming care at home and in long-term care facilities. They are collaborating with migrant organizations, theatre artists and other academics to bring their research to audiences in order to generate debate about the value of essential care work, including how to strengthen and build new communities of care. They are also working with colleagues at UBC's new Centre for Climate Justice to reconceive care as a climate issue.
---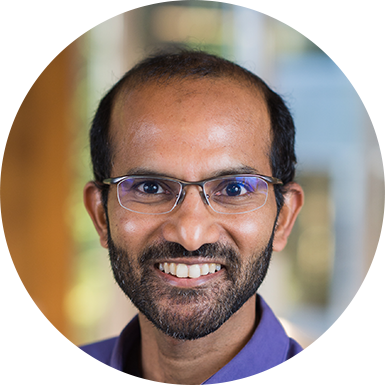 Navin Ramankutty, Canada Research Chair in Data Science for Sustainable Global Food Systems; Professor at the School of Public Policy and Global Affairs
Transitioning to a sustainable global food system is a major challenge for the 21st century. We need to reduce hunger and malnutrition while also feeding two billion more people by 2050, reducing the environmental footprint of farming and making agriculture more climate-resilient. But experts are divided on how best to do all of this: some favour sustainable intensification, precision agriculture and genetic engineering. Others argue for food sovereignty, a system in which the people who produce, distribute and consume food also control the mechanisms and policies of its production and distribution.
Dr. Navin Ramankutty, Canada Research Chair in Data Science for Sustainable Global Food Systems, believes this debate continues because conversations about food production are too global, abstract and lacking in local context. He and his research team are developing data and analytical tools to explore food system sustainability solutions that embrace a diversity of options and are context-dependent. They hope to identify pathways toward sustainable, climate-resilient food systems that consider local and regional contexts, embrace diverse farming and food system solutions, and examine integrated solutions.