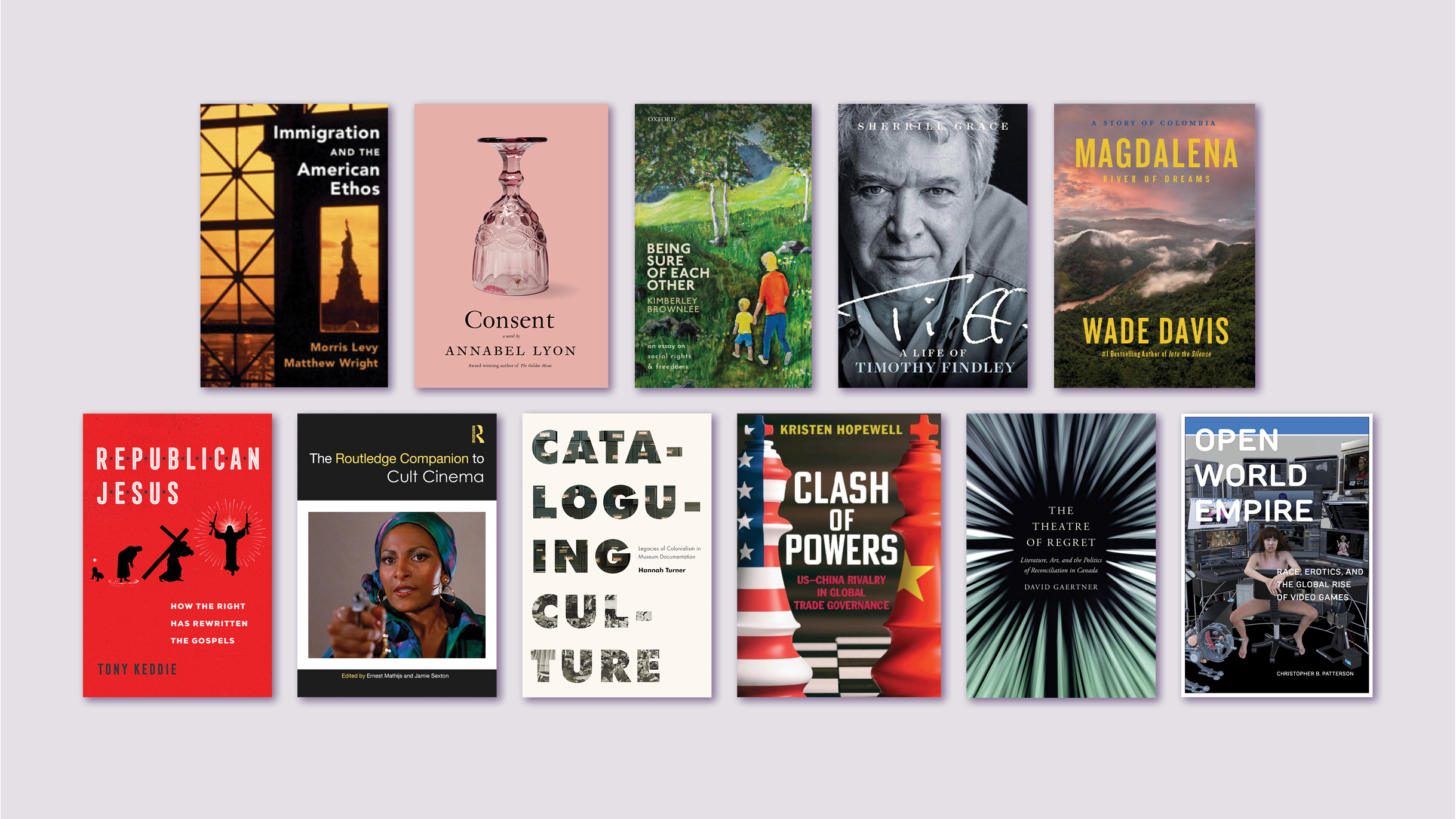 Last year, Arts professors and emeriti published books on topics ranging from cult cinema to global trade and immigration. We've rounded up a selection of these new books—which would make the perfect addition to your 2021 reading list.
---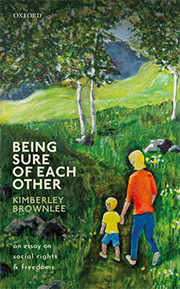 Being Sure of Each Other: An Essay on Social Rights and Freedoms
Dr. Kimberley Brownlee, Professor, Philosophy
What is your new book about?
This book champions our fundamental—but largely neglected—human right against social deprivation. To survive, let alone flourish, we need to be sure of at least one other person. We also need to be sure of our general acceptance within the wider social world. This book explores the normative implications of taking our social needs seriously.
What inspired you to write this book?
In 2009, Atul Gawande published a seminal article in The New Yorker titled 'Hellhole' on maximum security prisons in the United States, in which he argued that solitary confinement is torturous and, hence, a gross human rights violation. My thought after reading Gawande's piece was that, even if solitary confinement weren't torturous (some exceptional people might be able to endure it with equanimity), it would still be a gross human rights violation because we are deeply social creatures. Robbing us of opportunities for decent social contact, companionship, and inclusion is akin to robbing us of air to breathe or food to eat.
---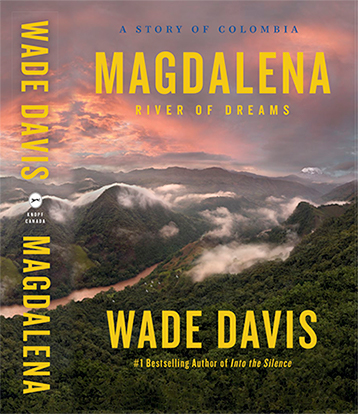 Magdalena
Dr. Wade Davis, Professor, Anthropology
What is your new book about?
The story of the Magdalena River is the story of Colombia. That story tells of a people who have overcome years of conflict because of their character, which is informed by an enduring spirit of place, a deep love of a land that is home to the greatest ecological and geographical diversity on the planet.
---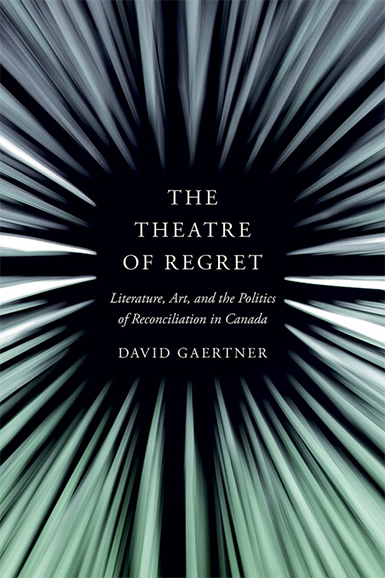 The Theatre of Regret: Literature, Art, and the Politics of Reconciliation in Canada
Dr. David Gaertner, Assistant Professor, First Nations and Indigenous Studies
What is your new book about?
The Theatre of Regret is the first of its kind to grapple with reconciliation as it unfolds across four key areas of conflict resolution: acknowledgement, apology, forgiveness, and redress. Using Indigenous and allied arts and literatures as activation sites, each chapter reads against the grain of mainstream (or what Sande Grande identifies as "whitestream") reconciliation in order to illustrate the ways in which performances of settler regret work to further entrench white supremacy and neo-colonial ideologies.
What inspired you to write this book?
This book was inspired by Indigenous literatures and authors such as, Louise Halfe, Joshua Whitehead, Nalo Hopkinson, Eden Robinson, Billy-Ray Belcourt, Cherie Dimaline, among many others. It is by way of Indigenous poetry, prose, and theatre, I argue, that we afforded a unique window into reconciliation as what Raymond Williams would call a "structure of feeling," beyond metrics of healing or even calls to action.
---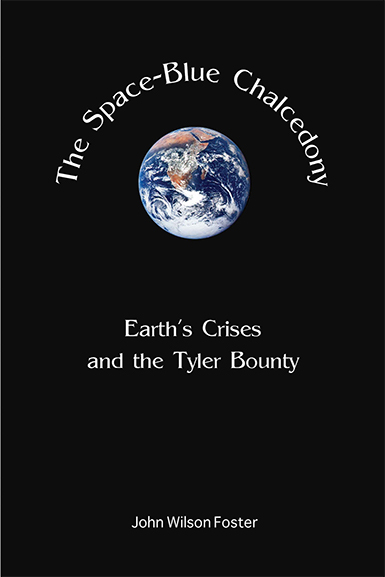 The Space–Blue Chalcedony: Earth's Crises and the Tyler Bounty
Dr. John Wilson Foster, Professor Emeritus, English
What is your new book about?
My new book is a biography both of the Tyler Prize for Environmental Achievement, the world's richest prize in ecology, and the remarkable couple, John and Alice Tyler, who founded and funded it in the 1970s. The story of the prize (and its Hollywood beginnings) and the scientific breakthroughs the prize rewards is the story of modern ecology and the crises, from extinction to climate change, that inspired those breakthroughs.
---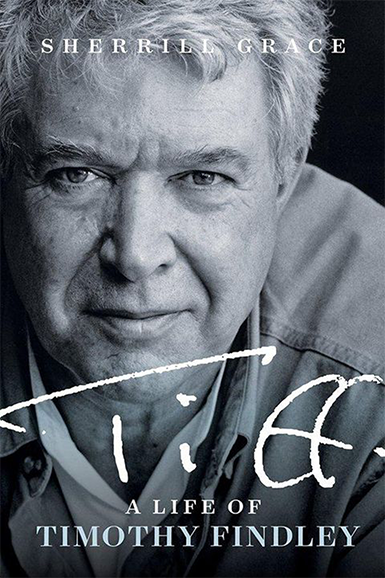 Tiff: A Life of Timothy Findley
Dr. Sherill Grace, Professor Emeritus, English
What is your new book about?
Tiff: A Life of Timothy Findley is the biography of Timothy Findley OC (1930-2002), one of Canada's pre-eminent writers of fiction, plays, stories, and non-fiction. Author of iconic novels like The Wars and Famous Last Words, Findley was a public intellectual and a leader whose friends included Margaret Atwood, Margaret Laurence, William Hutt, Alec Guinness and Thornton Wilder.
What inspired you to write this book?
I was inspired to write this book by my graduate students who responded eagerly to Findley's vision and had questions that deserved answers. Moreover, Findley's vision is highly relevant today. An early environmentalist, he also protested all forms of fascism and warned against new plagues. He said that "imagination can save" us and he placed hope in human creativity.
---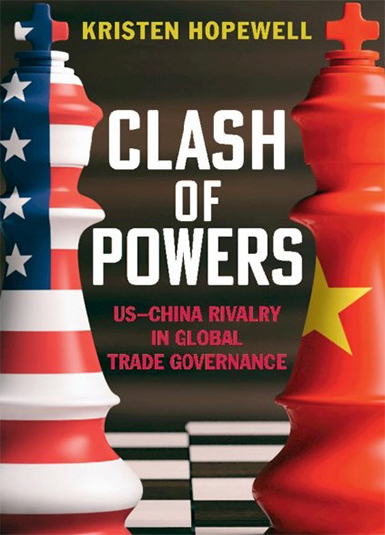 Clash of Powers: US-China Rivalry in Global Trade Governance
Dr. Kristen Hopewell, Associate Professor, School of Public Policy and Global Affairs
What is your new book about?
Trade has become a flashpoint of conflict between the US and China. This book analyzes a critical aspect of their growing rivalry: their battle over the international rules and institutions governing trade. It argues that China's rise has significantly weakened American control over global trade institutions and its power to write the rules of global trade.
What inspired you to write this book?
There have been surprisingly few books on China's growing role and impact on the World Trade Organization (WTO), despite the importance of this topic. This is the first book to analyze the impact of growing rivalry between the US and China on global trade rules and institutions.
---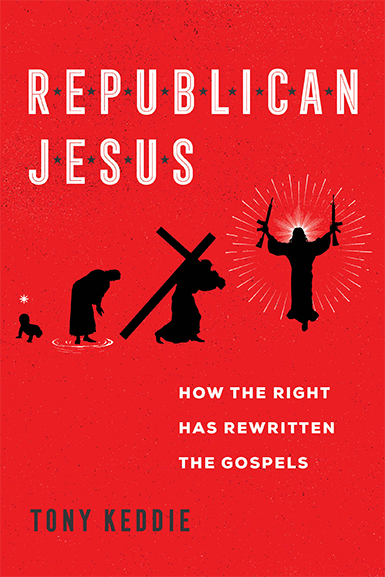 Republican Jesus 
Dr. G. Anthony Keddie, Assistant Professor, Classical, Near Eastern, and Religious Studies
What is your new book about?
Republican Jesus demonstrates how American right-wing influencers have over the last century developed a version of Jesus that supports their own modern political positions. In doing so, it shows how careful textual analysis and consideration of the first-century contexts of the gospels often invalidates the anachronistic interpretations of Republican influencers.
What inspired you to write this book?
Students in my courses at UBC have often asked me about the political distortions of the Bible in Trump's America. I started writing this book in order to create an accessible scholarly resource for them and others engaged in resisting the Christian Right's weaponization of Jesus against underprivileged communities.
---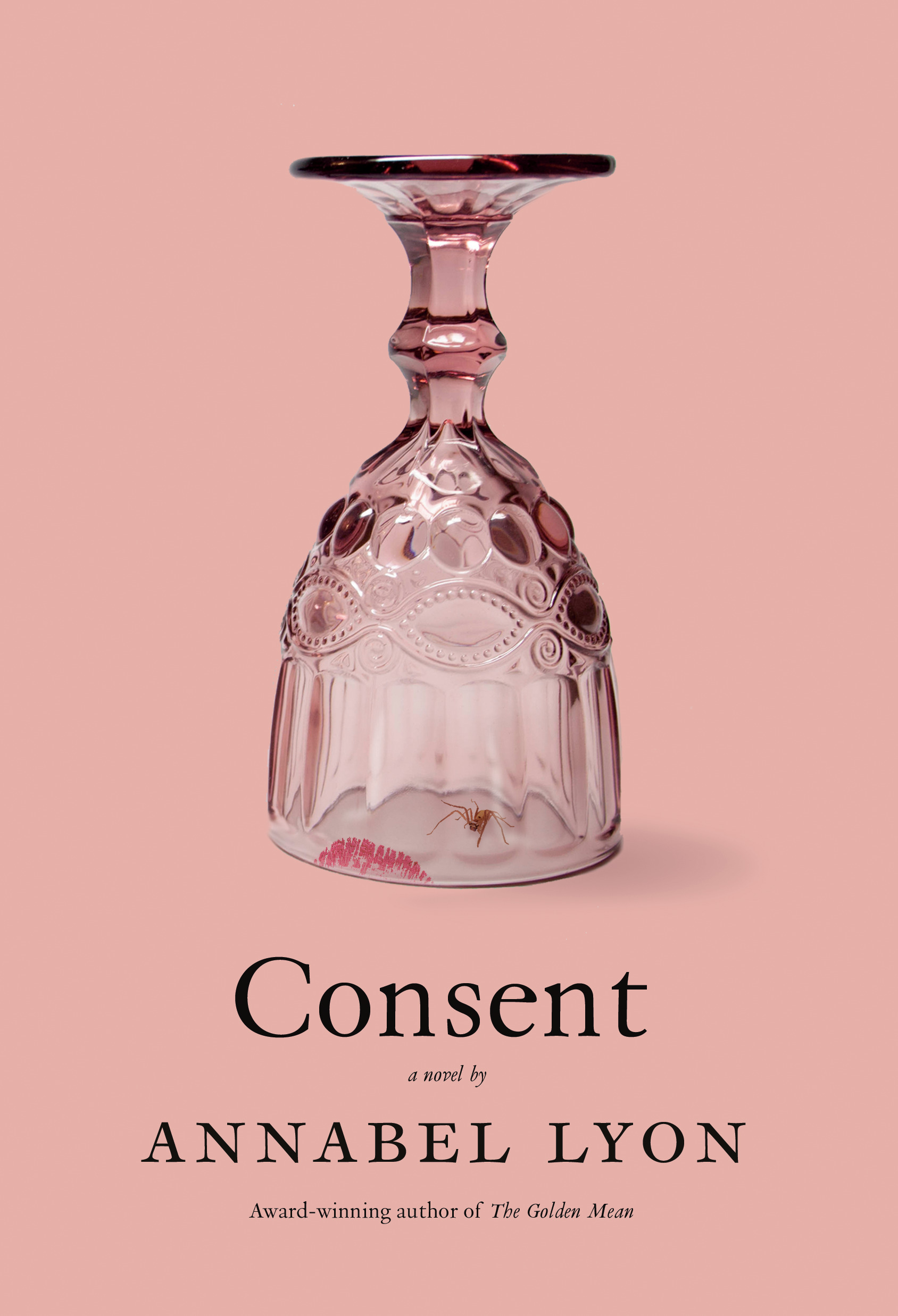 Consent
Dr. Annabel Lyon, Associate Professor, Creative Writing
What is your new book about?
Consent is about two sets of sisters who are brought together by their roles as caregivers, the unexpectedness of tragedy, and their need to reckon with the man they blame for it all. Along the way, issues of consent—sexual consent, consent to caregiving, consent in the context of death and dying—are presented in challenging and even shocking ways.
What inspired you to write this book?
I started work on this novel in 2004. I can distill my inspiration to three books: Dostoevsky's Crime and Punishment, Jean-Dominique Bauby's The Diving Bell and the Butterfly, and the Metropolitan Museum's retrospective on the work of fashion designer Alexandrer McQueen, Savage Beauty.
---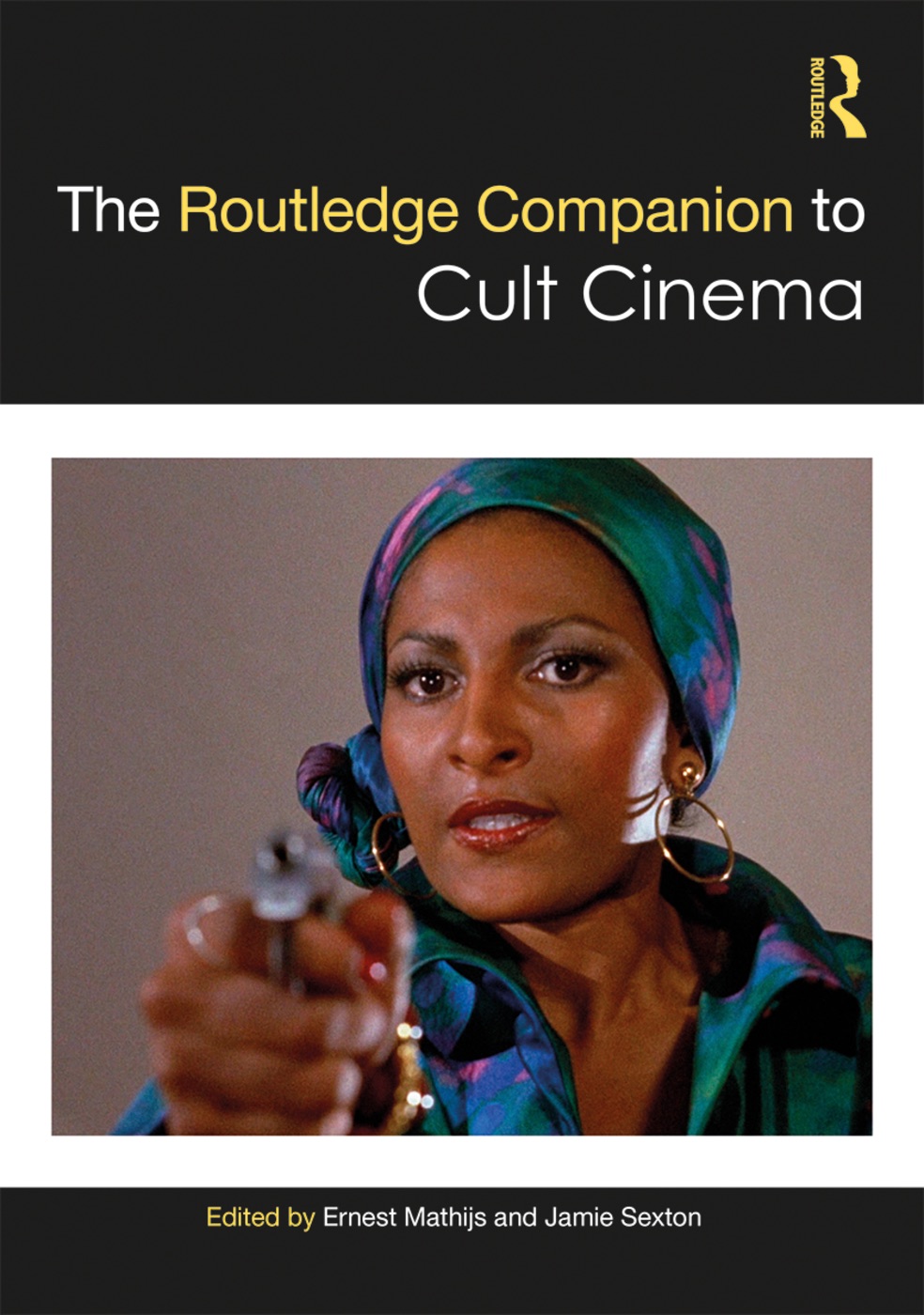 The Routledge Companion to Cult Cinema
Dr. Ernest Mathijs, Professor, Theatre and Film
What is your book about?
The book gives an overview of cult cinema — unusual films that speak to viewers like no others, because they're weird, hyperbolic, unhinged: The Rocky Horror Picture Show, Donnie Darko, Eraserhead, or Canadian films such as the feminist werewolf film Ginger Snaps or the prophetic Videodrome. The book addresses the topic outside of Western cinema and re-balances gender perspectives, drawing attention to women filmmakers and stars and stressing how non-normativity is key to understanding cult cinema.
What inspired you to write this book?
The study of cult cinema has rapidly gained momentum in the last 7 or 8 years, and I have been fortunate to be part of that acceleration. UBC was one of the first universities to devote a course to the topic (Maclean's called that course the coolest course on campus two years in a row), and my Department supported an international symposium on cult cinema in 2015. This book was inspired by that. It contains a diversity of voices that leads the surge in research and pedagogical interest. Next to that, I was inspired by the observation that cult cinema refuses to adhere to binary and normative rules – it gives the middle finger to dictates of taste, ideology and conformity. And the world needs that alternative voice, especially now.
---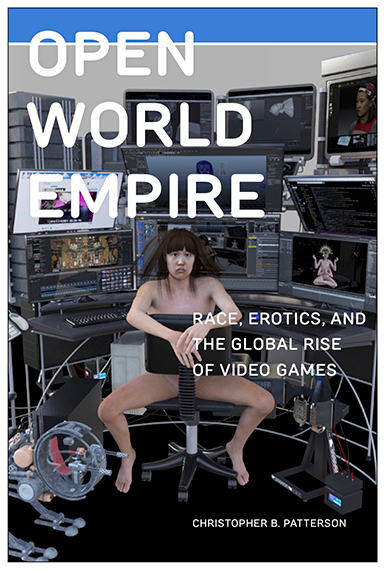 Open World Empire: Race, Erotics, and the Global Rise of Video Games
Dr. Christopher Patterson, Assistant Professor, Institute for Gender, Race, Sexuality and Social Justice
What is your new book about?
Open World Empire argues that video games express and archive forms of transpacific empire led by the emergence of Information Technology and new military warfare. Using the works of queer and queer-of-color theorists, I name games as "Asiatic" commodities that, for North Americans, reveal the desires and pleasures of imperial domination and colonial violence across the globe.
What inspired you to write this book?
I was living in Nanjing, China, and then Hong Kong, and found that games circulated as queer and hybrid Asian/Western products, which could bring intimacy among nations rather than distance. Many of my students saw games as artistic products that revealed political worldviews, similar to how I grew up with games, though Western media mostly sees games as frivolous.
---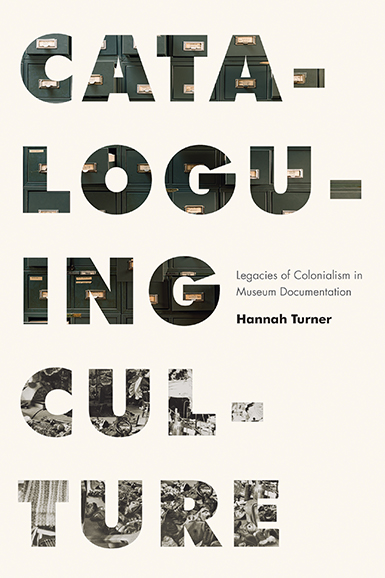 Cataloguing Culture: Legacies of Colonialism in Museum Documentation
Dr. Hannah Turner, Assistant Professor, School of Information
What is your new book about?
Cataloguing Culture is a history of the classification of ethnographic material culture at the Smithsonian's National Museum of Natural History. It interrogates how colonial ideologies become embedded in museum documents – and how these legacies prevail today in accepted categories and naming conventions. As many communities seek to reclaim their belongings, and museums work to repair these legacies, this book shines a light on the importance of documentation for access to and the return of cultural heritage.
What inspired you to write this book?
I have always been fascinated by how certain knowledges are seen as respected and authoritative, while others are cast aside as unreliable or even actively occluded. Ethnographic museums founded in the 19th century have served as a legitimizing authorities for knowledge for some time, and this has had devastating ramifications, particularly for Indigenous communities in North America. In writing this book, I wanted to understand the history of this legitimization as way to undermine it; and to show how cataloguing and classification systems have valued (often inaccurate) western, Eurocentric ways of knowing for some time.
---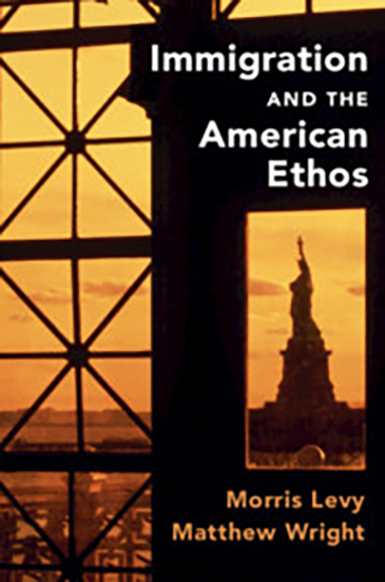 Immigration and the American Ethos
Dr. Matthew Wright, Assistant Professor, Political Science; co-authored with Morris Levy
What is your new book about?
The book is about what Americans think about immigration policy and why. The prevailing view is that such attitudes are guided by notions of group identity and allegiance; that is, people think about immigrants in terms of whether or not they fall inside or outside their definition of "us," defined along either ethnoreligious or nationalistic lines. In contrast, we advance the idea that for most Americans, most of the time, attitudes are guided by political values that have long been tied to American political culture: individualism and the work ethic, egalitarianism, and procedural legalism among others.
What inspired you to write this book?
Americans' attitudes about immigration are both more open-minded and more nuanced than prevailing, identity-driven accounts suggest they should be. So, in one sense our inspiration was the fact that extant literature misses a lot of the picture. In the bigger picture, we wanted to reinvigorate a larger discussion about American political culture, one tied to theoretical debates between those who emphasize the prejudice inherent in American political history versus those who, somewhat more optimistically, argue that this prejudice is often tempered by appeals to egalitarianism and other values that have been part of America since the founding.