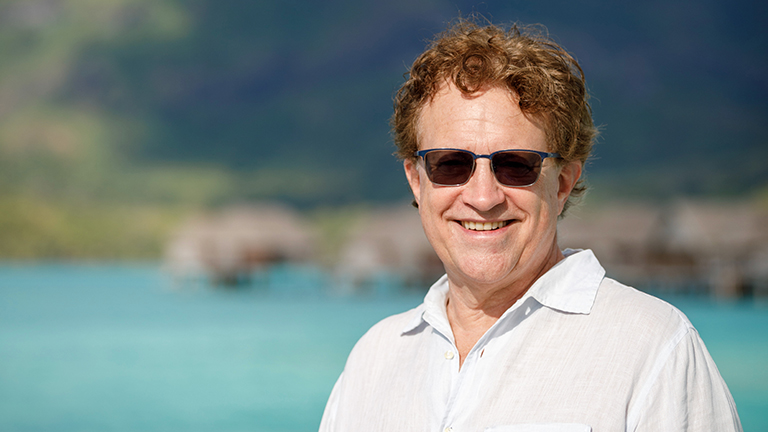 Gage Averill arrived at UBC in 2010 to take on the Dean of Arts role, excited to be back in the Pacific Northwest after years in Toronto (where he was Dean of Music) and New York (where he chaired NYU's music department). A Grammy-nominated musician who describes himself as an insatiably curious person, Averill's path to academic leadership was not a conventional one. Before pursuing a degree in ethnomusicology, he worked for years in a string of odd jobs — as a community organizer, tractor driver, world music radio host, and even aspiring Olympic kayaker (he would later commute to UBC by kayak from his home in West Vancouver).
During his past 12 years as UBC's Dean of Arts, Averill oversaw incredible growth and diversification within the Faculty during a time when most other Arts faculties in North America were shrinking. He helped launch new units, programs, buildings, research centres, and degree requirements and advocated for the essential role of the Arts in stimulating creativity, innovation, justice, and inclusion. Averill reflected on the highlights of his tenure in a recent letter, calling the experience "the greatest challenge as well as the absolute high point" of his academic career.
In this Q&A, we asked him to share his fondest memories as Dean, the biggest challenges he faced, the lessons he learned, and what he's looking forward to next. He also shared the best music and books he's consumed during the pandemic, as well as his bingeworthy TV recommendations.
---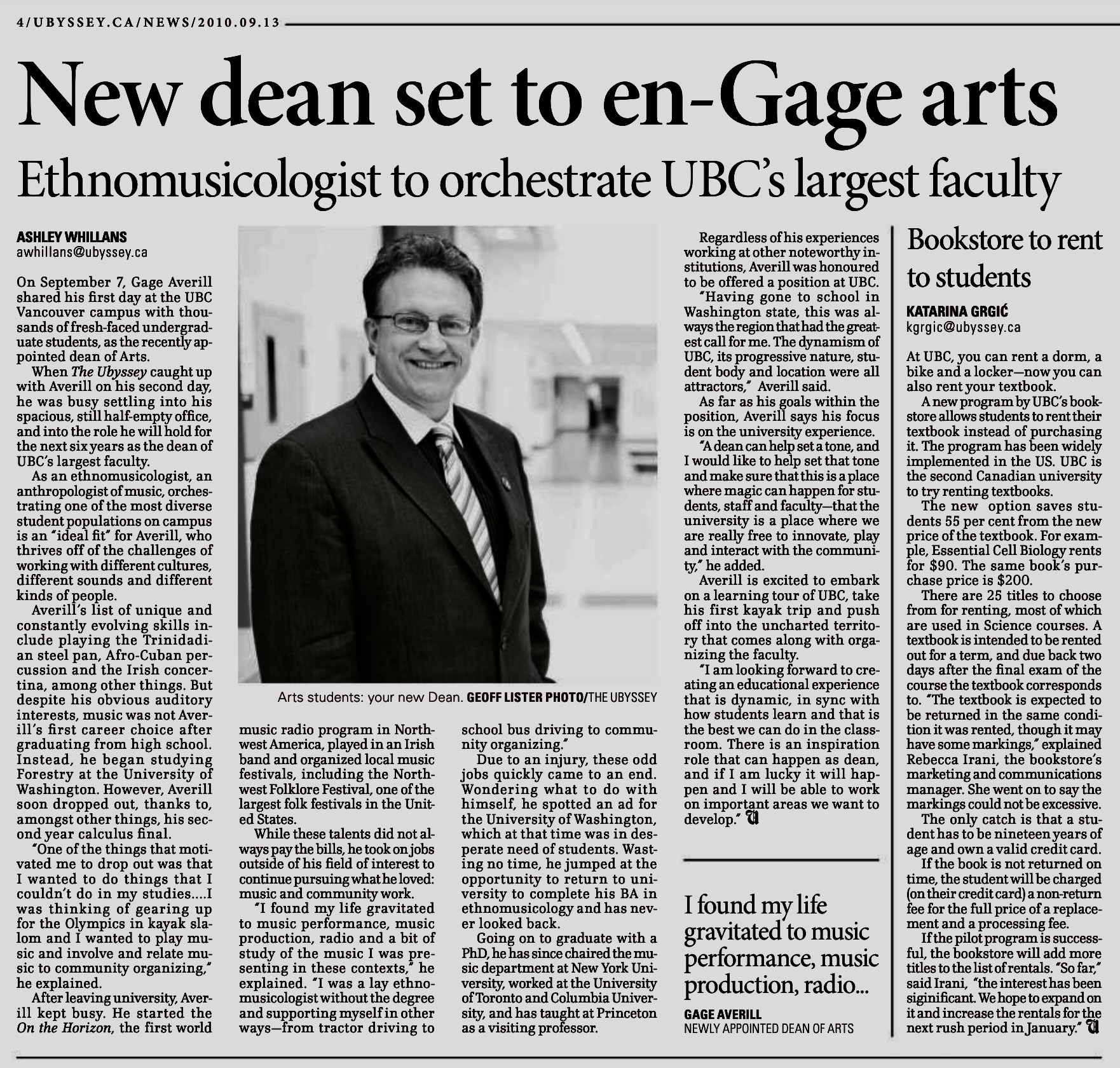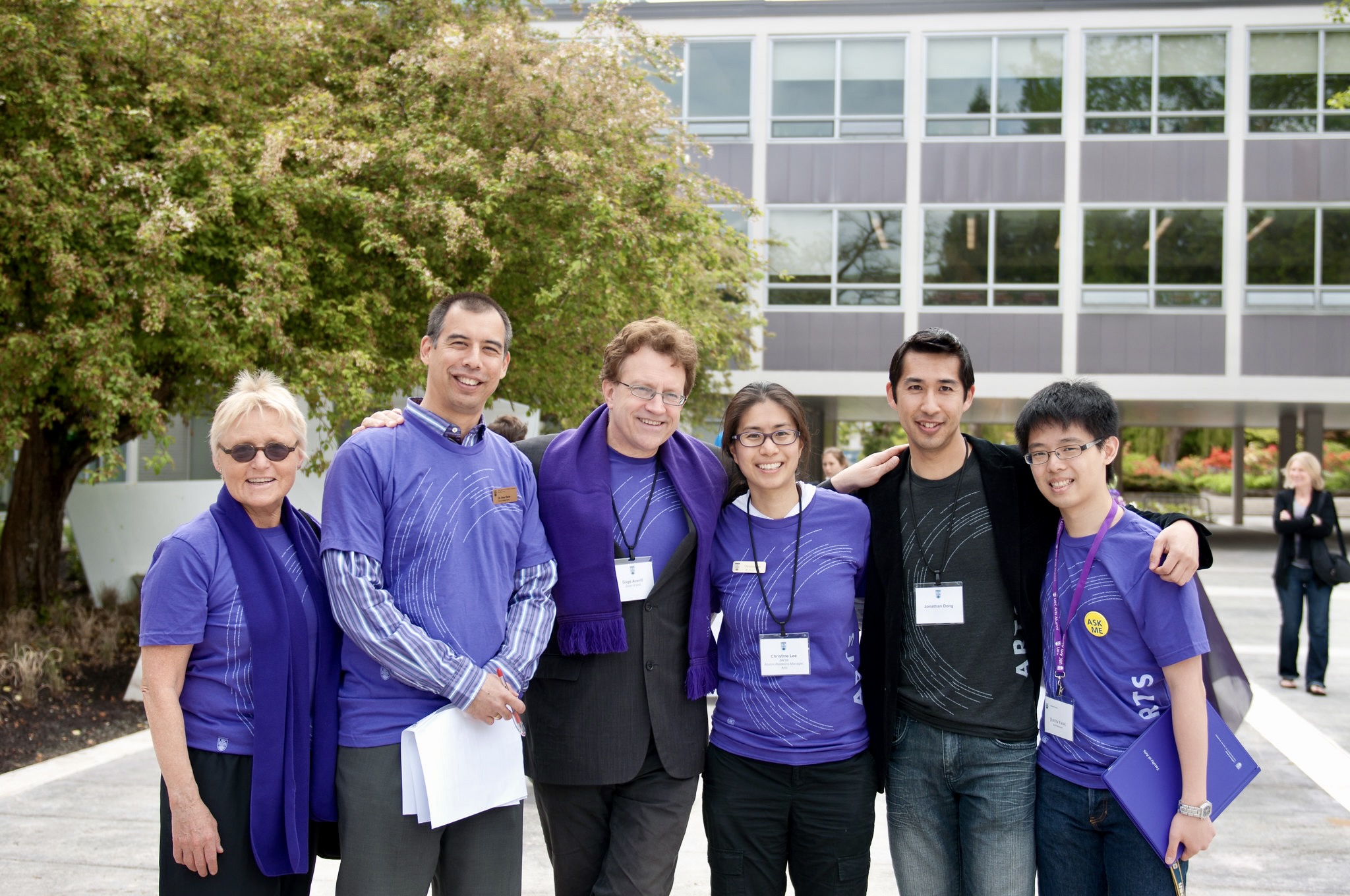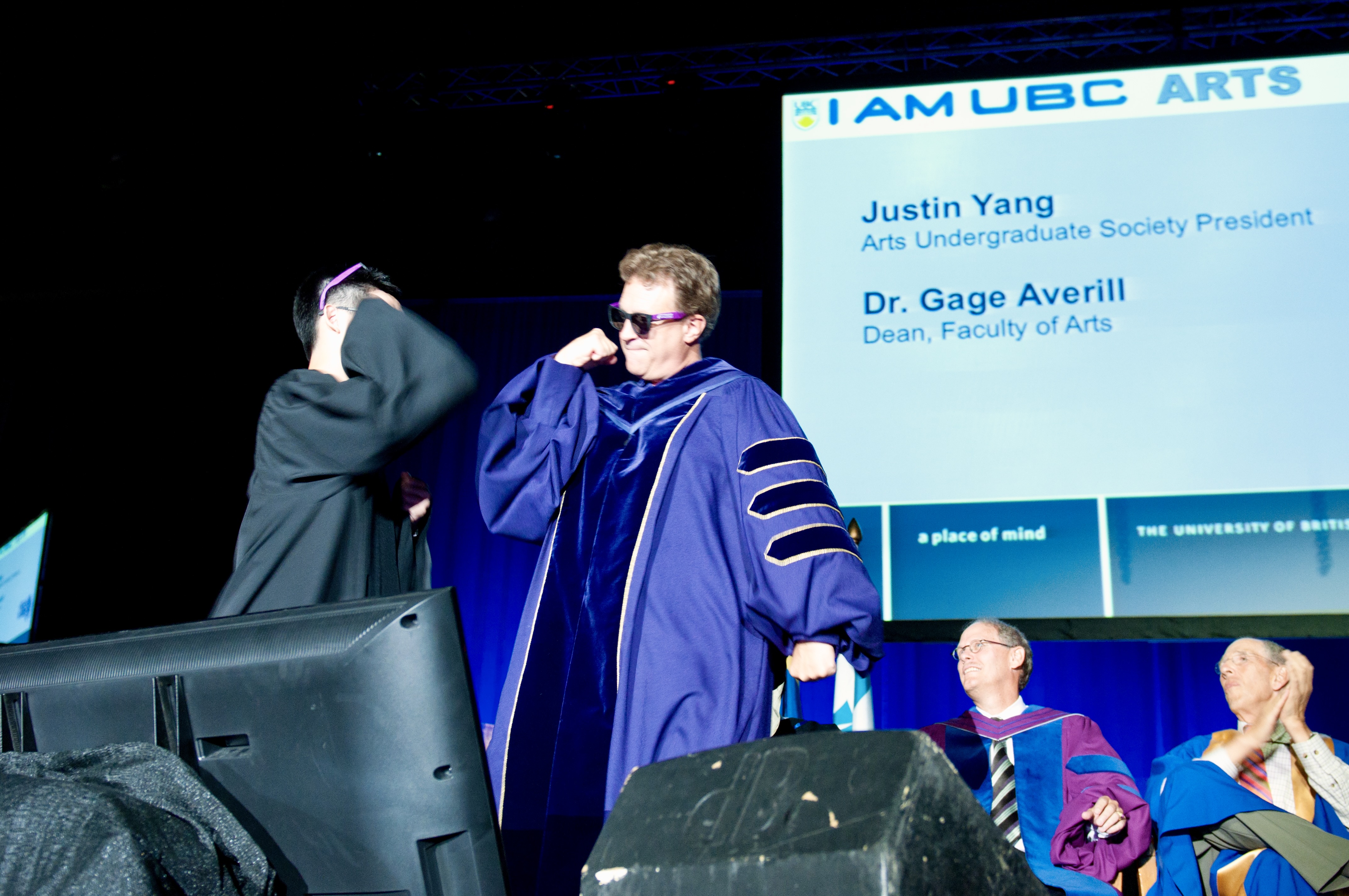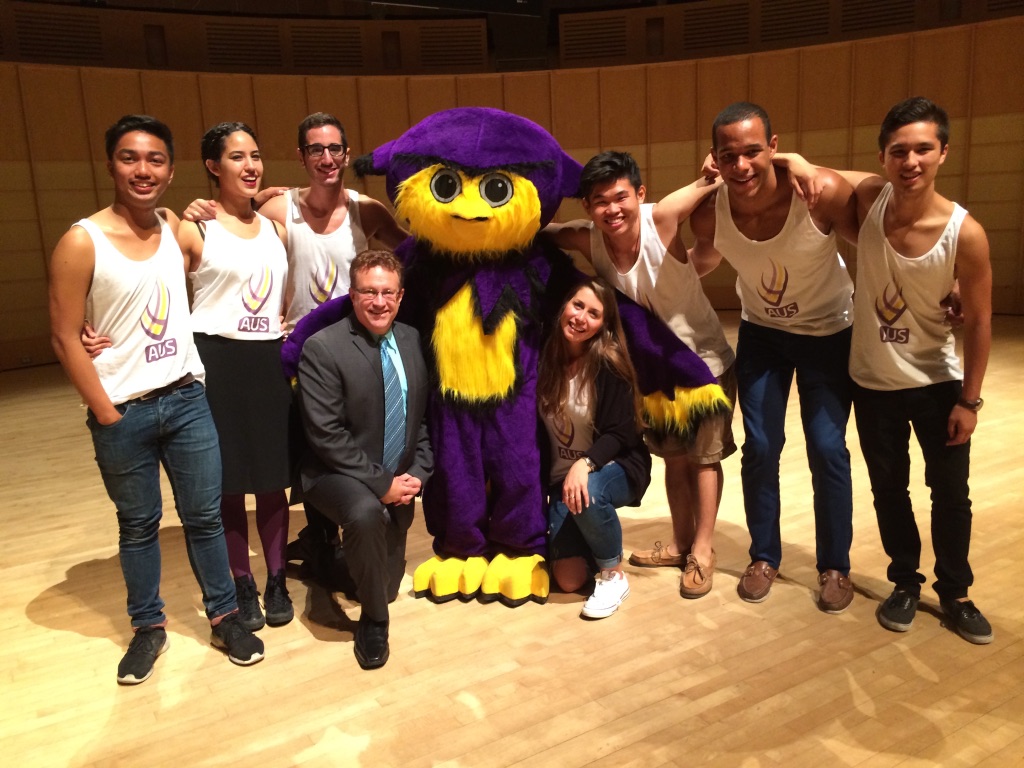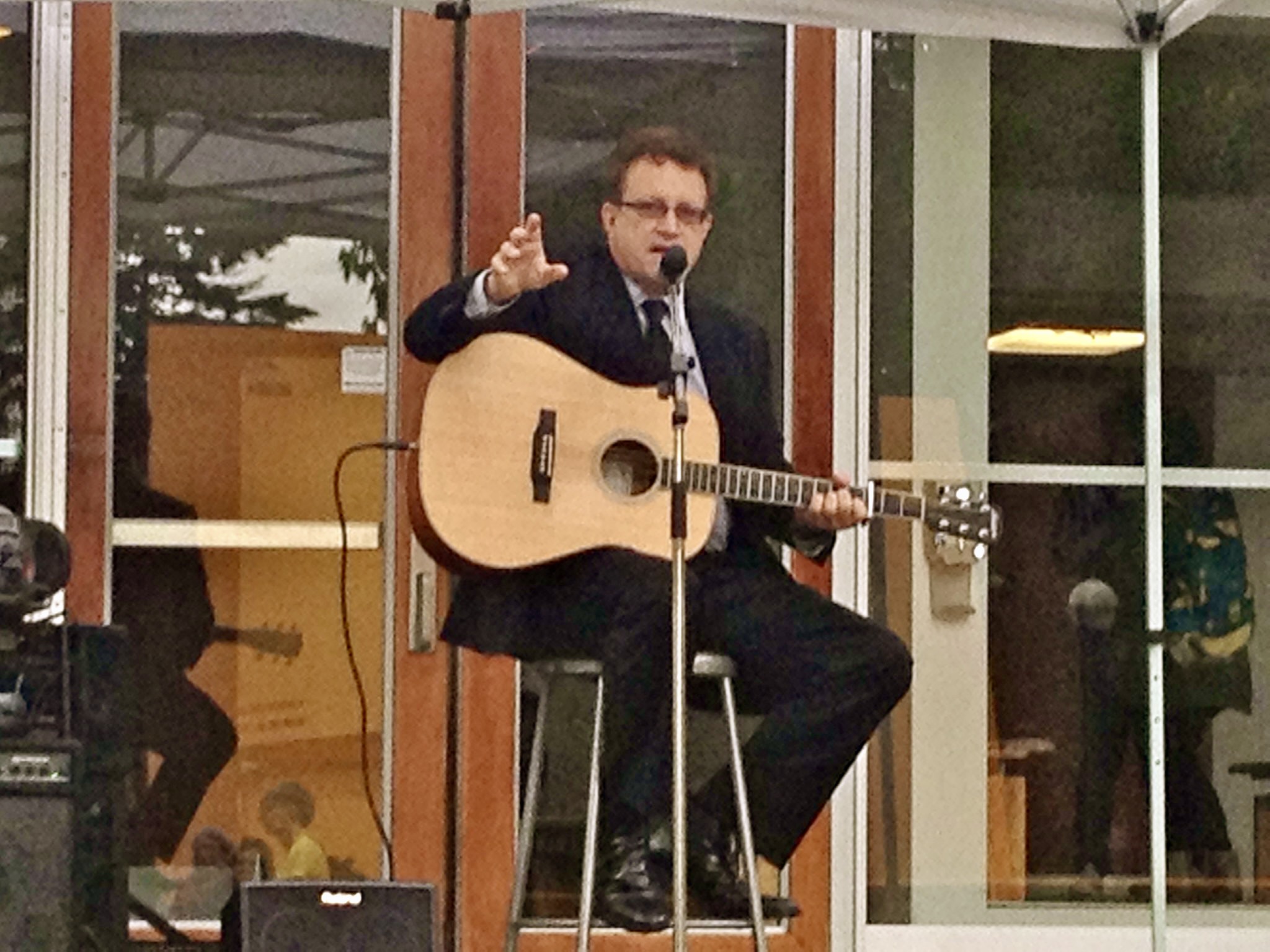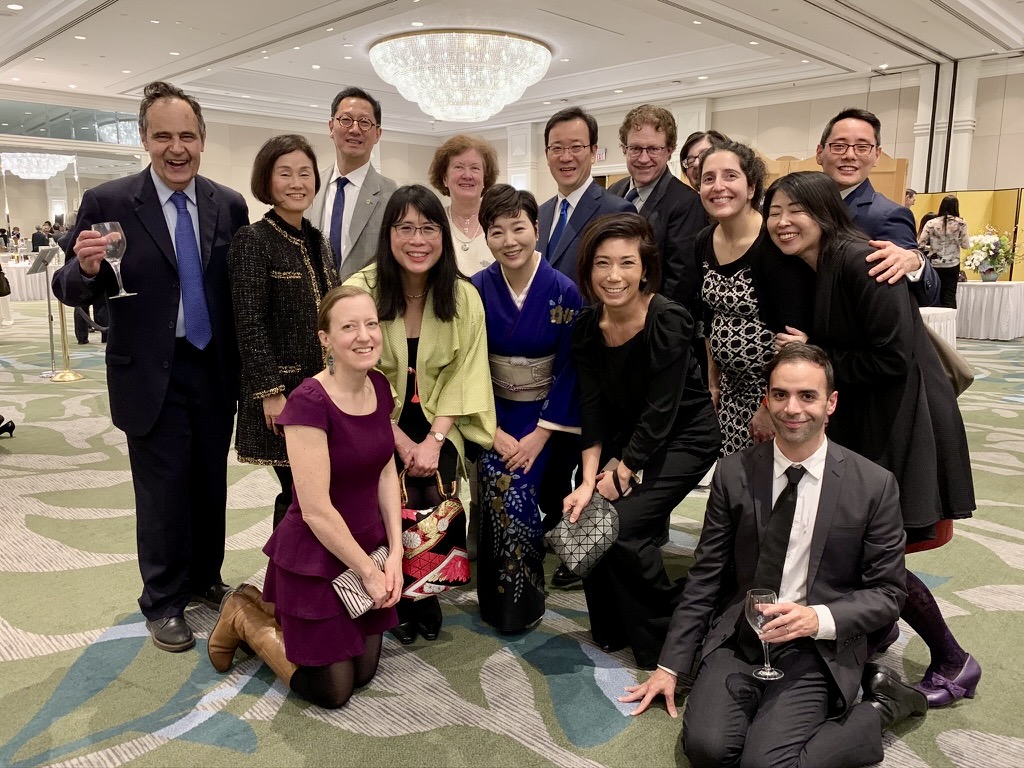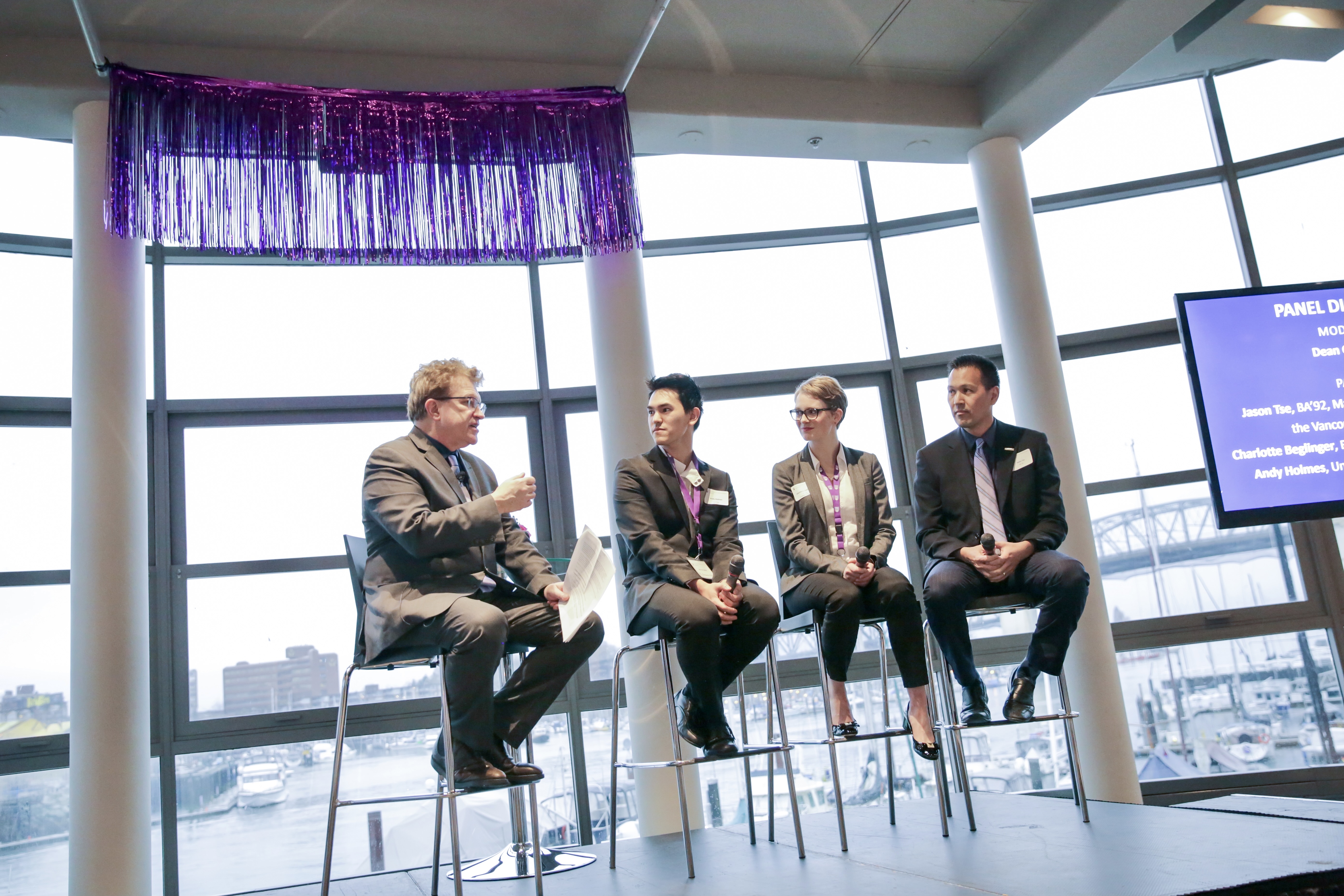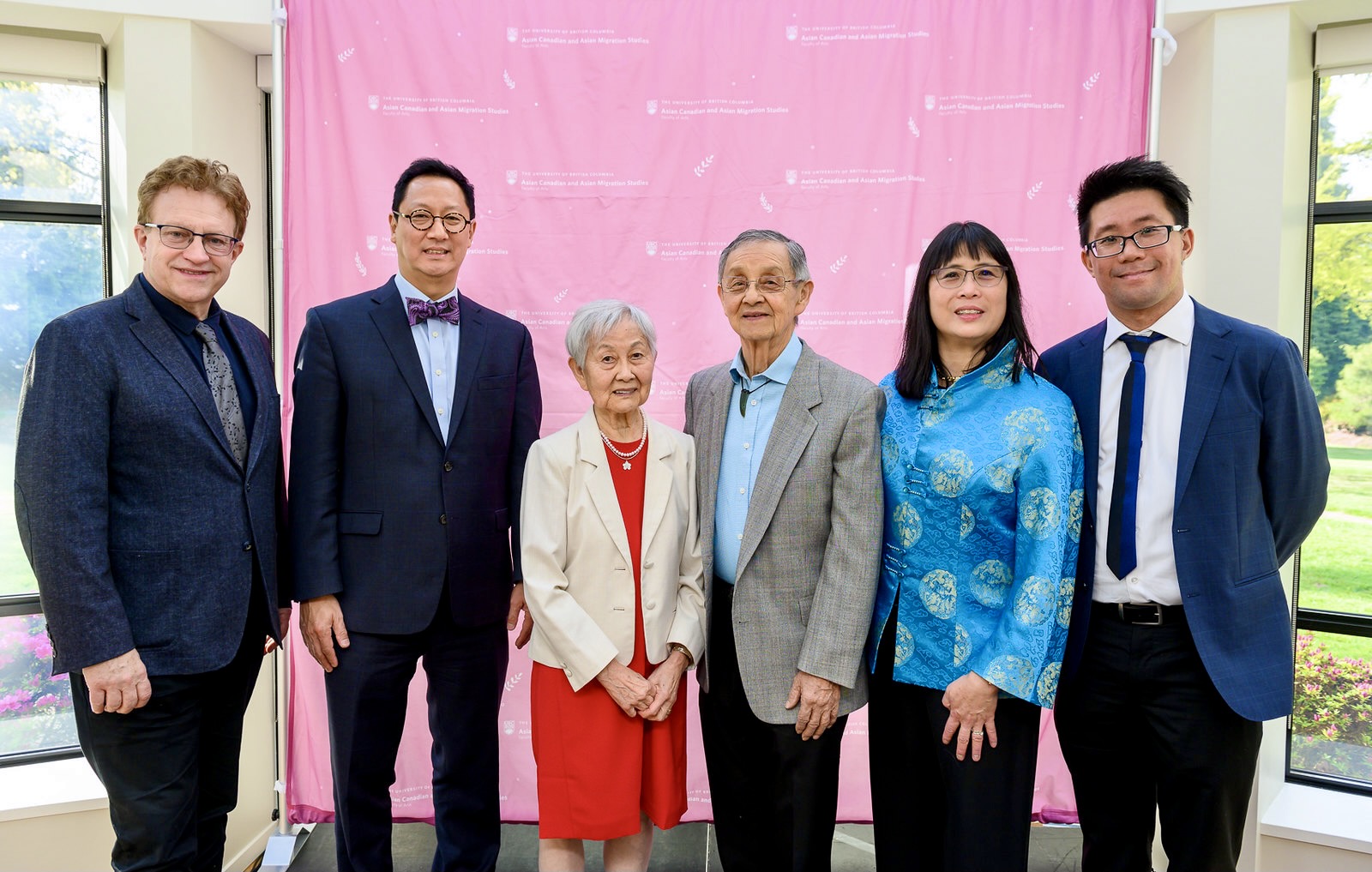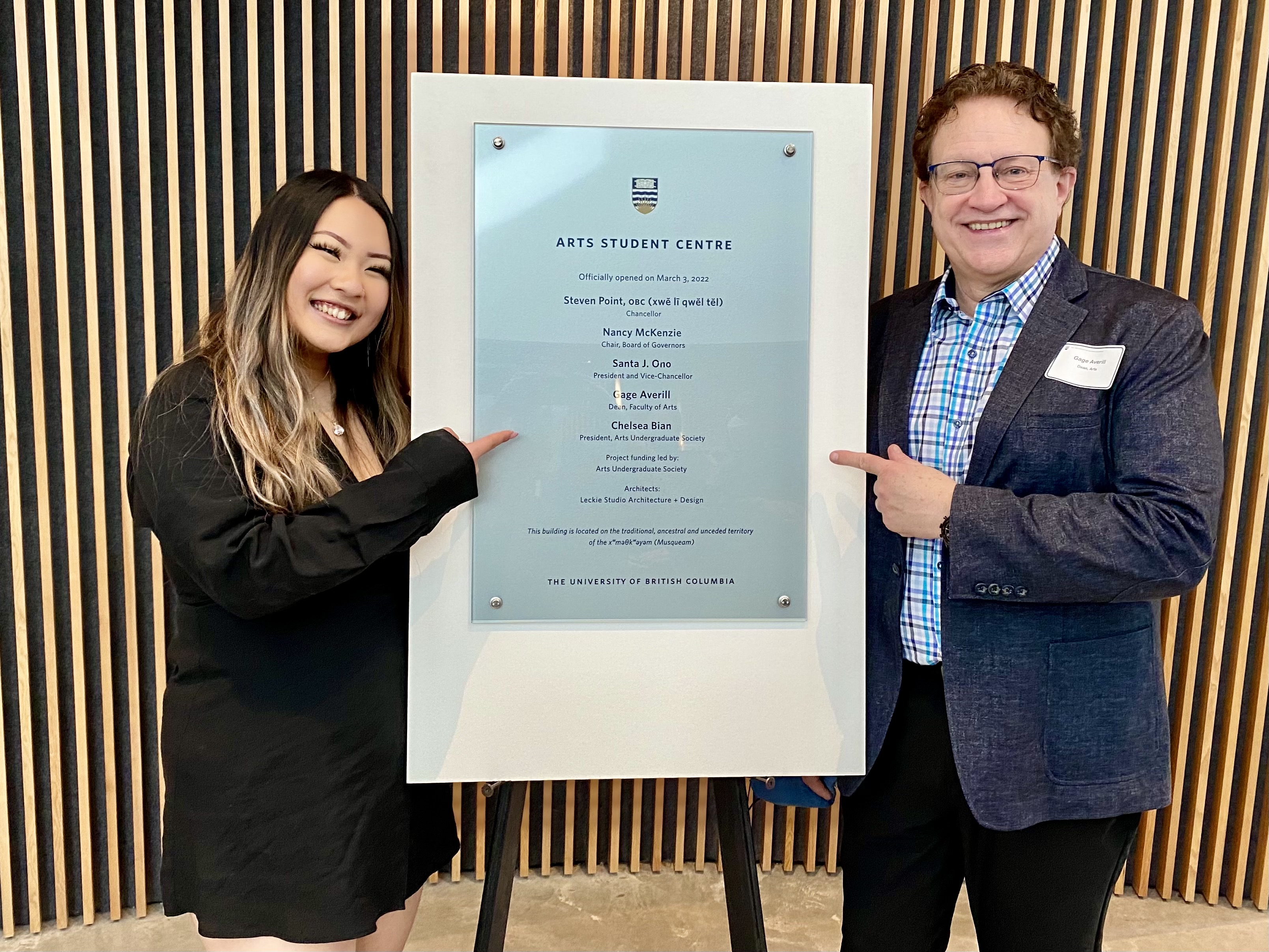 Looking Back
What are some of your fondest memories as Dean?
My first week was amazing.  On Imagine Day, I played "Rock Band" on the Mall with students and won the "Deans' Debate" (hosted by the AMS). Later in the week, I introduced a favorite artist of mine, K'Naan, at the Chan Centre and flew to New York where I supported our Journalism students as they won an Emmy for best documentary! Seriously, what a crazy week.
There were two ceremonies at UBC that stand out for me too. In one, at graduation, the Chancellor bestowed honorary degrees on the former UBC students of Japanese descent who had been removed from UBC during WWII. I had played a role on the Tributes Committee in moving this forward and in announcing that our Faculty would create the Asian Canadian and Asian Migration program, and I found this ceremony one of the proudest and most moving moments of my time in the deanship. I had a similar reaction as President Ono opened the Residential Schools History and Dialogue Centre (RSHDC) and apologized for UBC's engagement in the school system. The Faculty had been an early sponsor of the Centre, and this too reminded me of the outsized role that universities can play in healing trauma and advancing rights.
And of course there were all those commencement exercises where I got to speak with thousands of students on their way to graduate studies, work in innumerable professions, or onto gap years or starting businesses and NGOs – these were always amazing reminders of our mission and its importance to the world.
What were the biggest challenges you encountered?
There was a prevailing sentiment in BC at the time I arrived that downplayed the importance of the Humanities, Arts, and Social Sciences, and as a result, I found that Arts' voice in the university was not what it should be and that our students suffered with morale issues in comparison with students in the more professional Faculties. In addition, our impact as scholars was not seen to be as consequential. I hope that my work and that of my teams has helped to address some of those larger issues, largely by making clearer the impact of our educational work and research.
What was the most important lesson you learned in your career as Dean?
You can never be complacent, remain in a bubble in the Dean's Office, think that you have the answers, or look at the role of a Dean's Office as simply enacting a plan or vision. I wanted to keep my office focused on serving our departments, schools, and institutes and attentive to the many voices of the Faculty's constituencies.
In your Goodbye Letter, you said one of your highlights was watching Arts students go into the world and change their communities for the better. Are there any former students whose stories you're especially proud of?
It would be impossible to even begin the list, but let me just tell you an anecdote. There was a woman running a grocery store near my house who recognized me as the Dean who had given her son a degree. I asked what he was up to, and it turned out he had gone to Southern Europe and Turkey to take a gap year. However, the Syrian refugee exodus had just begun, and he found himself staffing refugee settlement camps. As the refugees moved north, so did he, volunteering and serving the needs of the refugees all the way to countries that welcomed them for settlement, including Germany and others. I followed his progress through his mother over the months, and eventually he went on to advanced degrees at a major university in Ireland.  But I thought that that story really captured the service attitude and social commitment of so many of our best students.
Fun stuff
As an ethnomusicologist, music must play a big role in your life. What did you listen to during the pandemic?
The pandemic accelerated some playing, writing and recording of music that I've been doing over the past four years.  In a couple months I'll play some reunion concerts with my old Afropop band down in Seattle. But aside from my own stuff, I listen to a non-stop, ever-morphing brew of Afropop, Latinx/salsa, hiphop, Irish traditional, bluegrass, jazz, classical, alt-rock, rock, pop, country, EDM, and whatever I can get my hands on, often descending into deep dives in one or another artist's output, most lately: Prince, Beck, Beyoncé, The Black Keys, Dr. Dre, Leonard Cohen; Kendrick Lamar; Thelonious Monk; Bonnie Raitt; and on and on.
What are some of the best books you've read and TV shows and films you've watched in the past two years?
I make the time to read about 25 books each year, mixing fiction and non-fiction. During the pandemic, I've read, among others, Hilary Mantel's Wolf Hall trilogy about Cromwell, and with my daughter I read Ursula Le Guin's six books in the Earthsea series and re-read Cervantes' Don Quixote, perhaps my favorite book of all time. Other fiction books included two from Tana French: The Searcher and The Witch Elm; two amazing books from Anthony Doerr: All the Light We Cannot See and Cloud Cuckoo Land; Beloved by Toni Morrison (I worked on the movie but never fully read the book!); and Esi Edugyan's Washington Black. In non-fiction, I read some Yuval Noah Harari, Sy Montgomery's The Soul of an Octopus, Ron Chernow's Alexander Hamilton, and Stacey Schiff's The Witches: 1692, which talks about my ancestress, Sarah Averill Wildes, who was among the last three witches hung in Salem during the witch trials.
There is just so much good long-form television out there, and I watch an episode or two before bedtime, so I go through a lot.  But a few stand out: La Casa de Papel had such extraordinary pacing and character development; The Handmaid's Tale has drawn out Atwood's horrifying story well, anchored by excellent acting; the limited series, Chernobyl, in its first episode, was possibly scarier than any horror movie I've ever watched; and like many others I've watched Game of Thrones, The Marvelous Mrs. Maisel, Killing Eve and a number of other bingeable epics. And of course The Chair is required watching for academics.
What are you doing to recharge these days?
Well, we've already covered reading and music.  Kayaking is one of my abiding passions, and I do modest commutes to work and long trips, including a 10-day trip to God's Pocket, north of Vancouver Island last summer. With friends I also cross-country skied up to a lodge in December about 4 hours out from Callaghan for a few days and have gone on shorter trips. I relish my commutes by bicycle from West Vancouver to UBC, which brings me along beaches and through gorgeous parks. And I thoroughly enjoy just hanging out with my wife, Giovanna, and my daughter, Fiona, a first-year student at UBC in Arts!  In my spare time, I do some construction (plumbing, sheetrock, electrical, and framing) and landscaping on our home.
The Future
What advice do you have for the next Dean?
One, take the time to listen to and learn about this great enterprise and determine how best to nurture its many diverse parts. Two, continue to reach out to other Faculties to help our students build skills and interests that transcend any one Faculty. Three, deepen the conversation about what it means to be a leading postsecondary institution on Indigenous lands, and moreover, how we can become a Faculty that incorporates the kinds of difference that will allow us to ask the right questions in order to solve the world's problems. Four, find new ways to build the strength and financial viability of the Faculty that support and amplify the academic mission.  Let me stop there, because we want the new Dean to bring new ideas and energy and problem-solving to the job. But I will say to her to have fun and keep your sense of humour!
What will you be doing as Provost pro tem? What unique skills or perspectives will you bring to this role?
This is such an exciting year at UBC – we're implementing the Indigenous Strategic Plan and consulting on an indigenous hiring initiative; there's a report from the Anti-Racism and Inclusive Excellence Task Force and there will be work on Black Studies; and finally, there's a report from the Student Affordability Task Force with important recommendations for our future students.  At the same time, the campus is planning ahead to 2050 and considering how to build a new campus in Surrey. I'd like to see if we can ramp up our support for faculty and students fleeing crises around the world and try to support students in the area of academic integrity. So, I can promise that I won't be bored. As for what I bring, well, I always bring my curiosity and my love of learning and engaging with people – that may not sound very specific, but it has always helped me.
What do you hope to do beyond that role?
I seriously have no idea.  After a leave, I may return to teaching and researching, or there may be other jobs at UBC that can use my odd skill set. I am not looking to move, as I want to be here while my daughter is at UBC; in addition, my wife has been building up business in interior design in the Vancouver region. So UBC may be stuck with me for a while.
What do you hope your lasting impact on the Faculty of Arts will be?
As I noted in my announcement letter, we've grown the Faculty a lot in the last 12 years, with new units, new programs, new and repurposed buildings, new research centres, and also new Arts degree requirements, but overall I hope that this has greatly expanded our capacity to engage with the world and make meaningful and lasting changes. It is a much more diverse Faculty than it was—in its student body, its professoriate and its leadership—and I believe that that in itself will bring about change in the years to come.