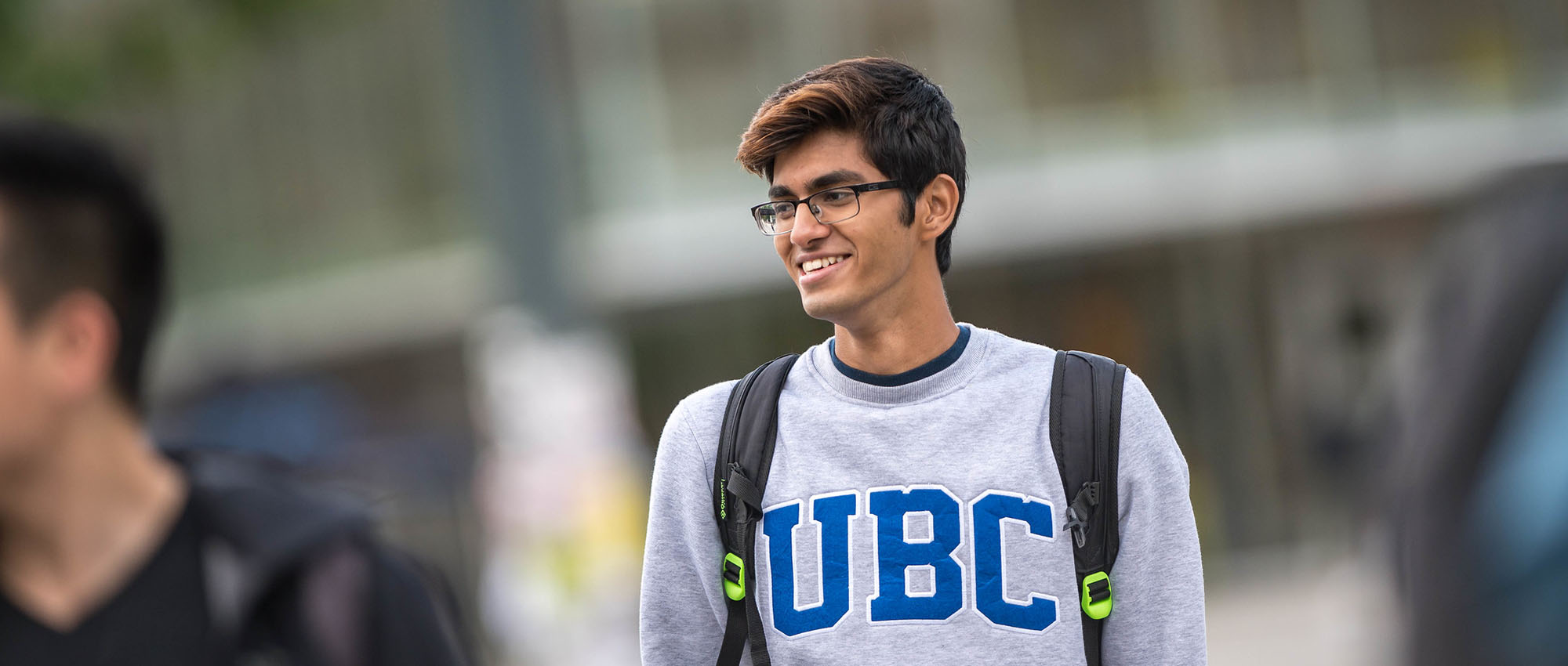 By Moussa Niang, Arts Peer Academic Advisor
Many Arts students will be studying online this fall, and while it's not how most of you had envisioned your first year at UBC to be, I know it will still be a semester filled with great learnings.
In order to make the most of your online studies, it's important to be prepared and to know the best ways to get connected with your instructors and fellow students. I hope this blog post gives you some insights into having an excellent first year with UBC Arts despite the unique challenges we're currently facing, together.
---
Start connecting with Jump Start
When I completed my first-year registration and began envisioning myself taking courses at UBC, I felt a sense of excitement but also anticipation, so I was grateful to find out that UBC offers a variety of events, programs and resources to make the transition to university feel natural and empowering. 
First-off, I recommend participating in Jump Start, a five-day series of online orientation events in August where you will be able to get acquainted with the virtual learning environment and connect with Arts students, faculty and staff from around the world.
Each day will include 2-3 hours of scheduled events that will include both live and pre-recorded activities, so you can take part at your own pace if you are in a different time zone.
---
Attend UBC Imagine Day
Imagine Day is an opportunity for you to interact with other UBC students who are involved in organizations around the UBC campus. You'll meet your Dean and a few Arts professors as well as join a virtual pep rally.
Imagine Day traditionally happens on-campus, but this year, Imagine Day will be held virtually. Trust that you will be inspired by the wonderful speakers, clubs, and projects that will be presented to you through Imagine Day's virtual booths and pep rally.
---
Discover the Arts Undergraduate Society
The Arts undergraduate Society (AUS) consists of student leaders aiming to improve the social, academic, personal, and professional lives of Arts students at UBC-Vancouver. They provide leadership and governance opportunities for students and offer enriching events to get involved within the Arts community. I recommend following their Facebook page to see their latest events, services, and involvement opportunities.
---
Find online learning support
In preparation for a more virtual Fall semester, UBC is offering many new resources to help you thrive, including a brand new suite of free, self-directed, online courses called "Academic Essentials." The courses will help you develop the learning skills you'll need to succeed in your first year at UBC and beyond. There are three separate non-credit courses that start July 6th, and you are welcome take all three or choose the ones you want:
Reading and Writing at University: Learn how to use the UBC library, understand academic articles, and develop your own writing voice.
Live well to learn well: Get tips for transitioning from high school to university, and how to access academic and wellness support at UBC.
Readiness for university mathematics: Practice math fundamentals, assess your skill level, and learn how to approach new problems.
Another great resource to help you adjust to online learning is the Keep Learning website, where you can find resources to help you understand UBC  technologies, access personal and academic support in the online context, and share stories of online learning.
---
My study-from-home tips
Personally, my transition to online learning was challenging. I have a tendency of being less efficient with my time when I am studying from home. However, given the current state of the world, working and learning from home is a responsibility for all of us so we can keep each other safe. For this reason, I took it upon myself to re-adjust my work-from-home routine. I realized that I had a bad habit of studying in my bed, so my first step was to make sure that all my work was done at my desk. I also noticed that my concentration would fluctuate due to the endless access I had to texting and social media, so I started using a timer to keep me away from my phone for certain periods of time. I give myself a 15 minute break to check my phone for each hour I study — I call this my "power hour." All of these actions have helped me improve my productivity!
Small commitments such as visiting your professor's virtual office hours or getting in contact with the UBC Wellness Center may seem like simple common sense, but they will help ensure that you are having a healthy and balanced learning experience at UBC in your first year.
---
Undergraduate support
Throughout your studies at UBC, Arts Academic Advisors and peer advisors (like me) are here to support you through your academic journey by offering self-advising options, virtual drop-in advising, and pre-booked appointments. We offer support on topics like course and degree planning, working with transfer credits, and understanding degree navigator reports.
If you're an Indigenous student currently enrolled at UBC or a prospective student, Arts Indigenous Student Advising provides academic and cultural support to help you successfully meet your educational and personal goals.
If you actively seek out connections in the UBC community, build relationships with faculty members, take time for self-care and build out study routines, you'll be set up to thrive in your first year at UBC.
---
Moussa Niang is a 4th year Political Science Major with an International Relations Minor. He is also an Arts Peer Advisor.
Learn more about Mousa Niang and his past and present involvement at UBC.