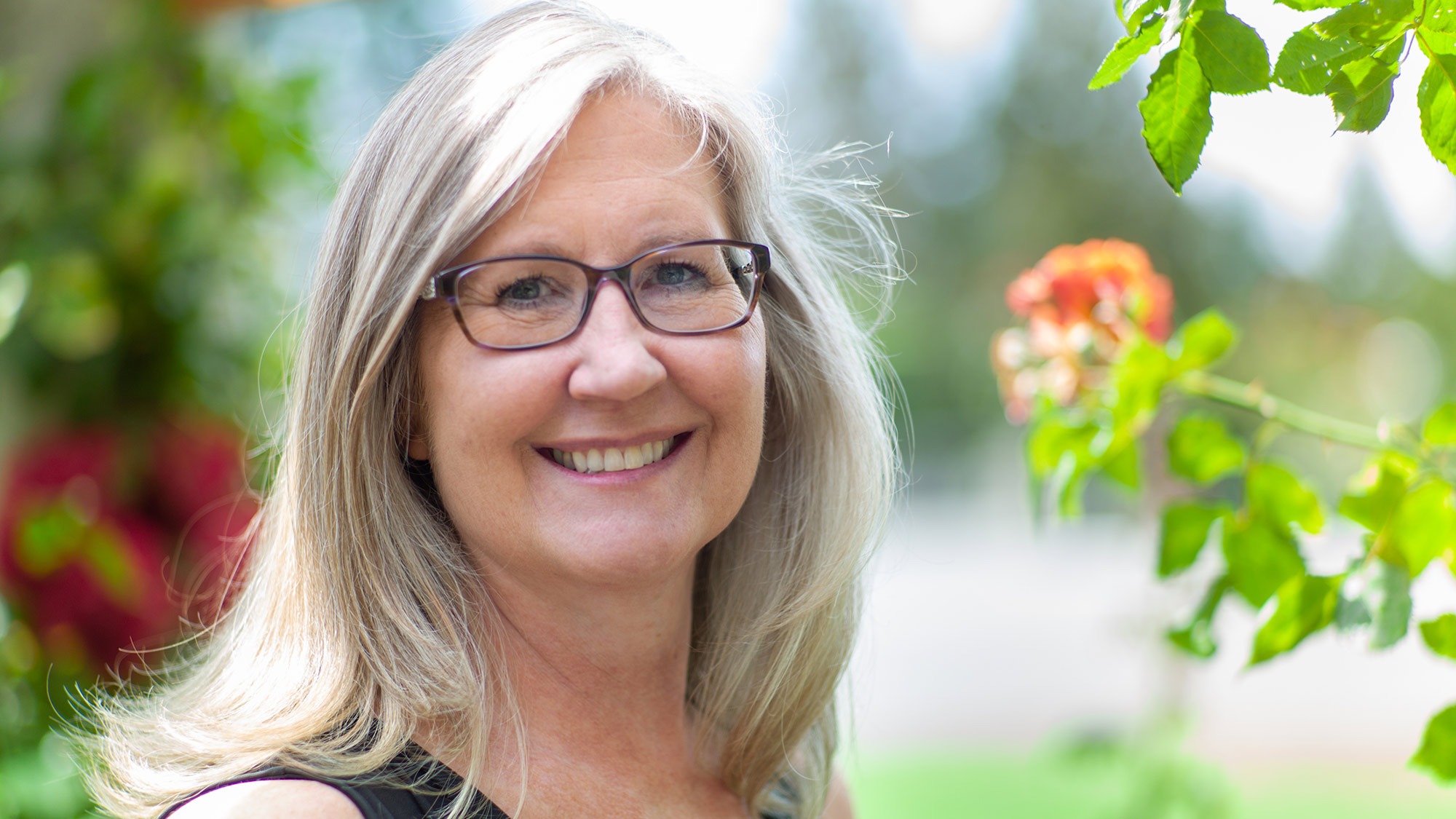 Dr. Tiffany Potter, Professor of Teaching in the Department of English Language and Literatures, has been recognized as one of Canada's best university teachers.
Dr. Potter received a 2020 3M National Teaching Fellow Award – the highest recognition of individual teaching excellence and educational leadership in Canada.
Every year, the fellowship celebrates 10 university and college educators who show leadership in enhancing post-secondary education and a sustained dedication to undergraduate education. The award is jointly sponsored by 3M Canada and the Society for Teaching and Learning in Higher Education (STLHE). Winners become lifetime members of the society, a national organization working to advance teaching and learning in higher education.
Dr. Potter joins nine other honourees from across Canada, including fellow UBC honouree Paul Cubbon from the Sauder School of Business. She also joins Steven Barnes (2019), Judy Brown (2007) and Janet Giltrow  (1995) as the only faculty members from the UBC Faculty of Arts to have received this honour. 
"I am thrilled to learn that Professor Tiffany Potter has been awarded a 2020 3M National Teaching Fellowship, in recognition of superlative undergraduate teaching and outstanding educational leadership," said Dr. Patricia Badir, Head of the Department of English Language and Literatures. "With the Killam Teaching Prize (2015) and the Ian Fairclough Prize  (2006), Tiffany has won all of the teaching prizes that UBC offers to its faculty. Tiffany is a master teacher and mentor to us all. I am so pleased that her work is being recognized in this way."
Dr. Potter has been honoured for her commitment to innovation in teaching and learning and for changing her students' entire perspective on literature. She involves her students in writing notes for published literary scholarship through class assignments, and has their names appear as contributors of original published material. She is also part of the creative team behind ComPAIR, open-source learning software used at more than a dozen institutions worldwide in several fields, including physics and mathematics. This creative tool allows students to learn by comparing pairs of answers from their peers, helping students all over the world to feel more confident as they reflect critically on their own work. 
Her peers describe her as an unmatched leader in the teaching of 18th-century British literature in North America. She established a successful international pedagogy series at the annual Canadian Society for Eighteenth-Century Studies (CSECS) conference and co-created the first-ever Pedagogy Hub at the annual meeting of the Congress of the Federation of the Social Sciences and Humanities. 
Dr. Potter teaches primarily in eighteenth-century studies, including courses on theatre, gender and Indigeneity, and popular culture. Her research has included major projects on libertinism and gender in fiction and theatre, representations of Indigenous women in 17th- and 18th-century North American contact and captivity narratives, and women writers in 18th-century England. She also works in television studies, co-editing with CW Marshall an award-winning critical collection on SciFi's Battlestar Galactica (Bloomsbury 2008), and the first scholarly collection on HBO's The Wire (Bloomsbury 2009).
She is Associate Head, Curriculum and Planning and one of the originators of the groundbreaking English PhD Co-op program that started at UBC in 2013. She was awarded the Fairclough Teaching Prize in 2006 and the Killam Teaching Prize in 2015.
About the 3M National Teaching Fellowship
Established in 1986, the 3M National Teaching Fellowship is sponsored jointly by 3M Canada and the Society for Teaching and Learning in Higher Education (STLHE). The Fellowship is a remarkable example of private sector and not-for-profit educational cooperation and has earned an enviable national and international reputation. It is the only pan-Canadian, cross-disciplinary recognition of educational leadership and excellence in post-secondary teaching.
The Fellowship recognizes university and college teachers who have demonstrated leadership in enhancing post-secondary teaching excellence locally, nationally, and often internationally; and superlative undergraduate teaching, sustained over several years. The 3M National Teaching Fellowship is unique. Fellows receive no tangible rewards, no money or research grants. Instead, they are given a lifetime membership in STLHE and a four-day study retreat together at the Château Montebello in November. They also join a vibrant and energetic Fellowship of over 320 dedicated and inspiring leaders and teachers who have helped shape university education in Canada for almost three decades.