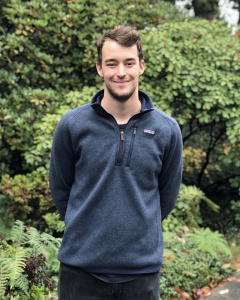 Pronouns: He/Him/His
Hometown: Singapore, Singapore
Past & Present Involvement at UBC: I have previously been involved in CAP (Law and Society Stream), I also worked as a JumpStart Orientation Leader, participated in in many UBC Intramural Leagues and Events and am currently also working as the Director of the Ultimate League for UBC Recreation Intramurals.
When I'm not studying: I'm usually hanging out with friends or binging a show on Netflix. I also really enjoy cooking and trying new foods.
Tip for my first-year self: Get out of your comfort zone and get more involved on campus! There are so many opportunities and experiences to be had at UBC, whether that be a club, a team, an event or anything else. Time flies at university so make sure you do your best to embrace every aspect of it and fully enjoy what this campus has to offer.