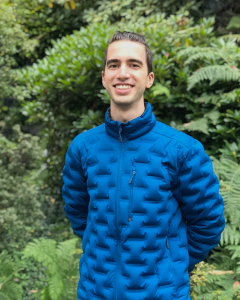 Pronouns: He/him/his
Hometown: Calgary
Past & Present Involvement at UBC: Nothing in the past, but presently, I am doing research & course help/administration with a professor, and this job.
 When I'm not studying: If I'm able to leave the city I'll be hiking, and if not, usually going on nice walks while listening to my favourite music.
Tip for my first-year self: Slow down! University is a time of growth and change—don't neglect the amount of time you have by filling it up with only studying—live a little!