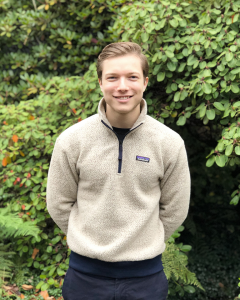 Pronouns: He/him/his
Hometown: Whidbey Island, Washington
Involvement at UBC: I was a part of the CAP program and am in the Arts Co-op program. I am also a member of the Varsity Outdoor Club.
When I'm not studying: I'm skiing, hiking, camping, practicing jiu-jitsu, and enjoying food with good company.
Tip for my first-year self: Don't take Math 104.