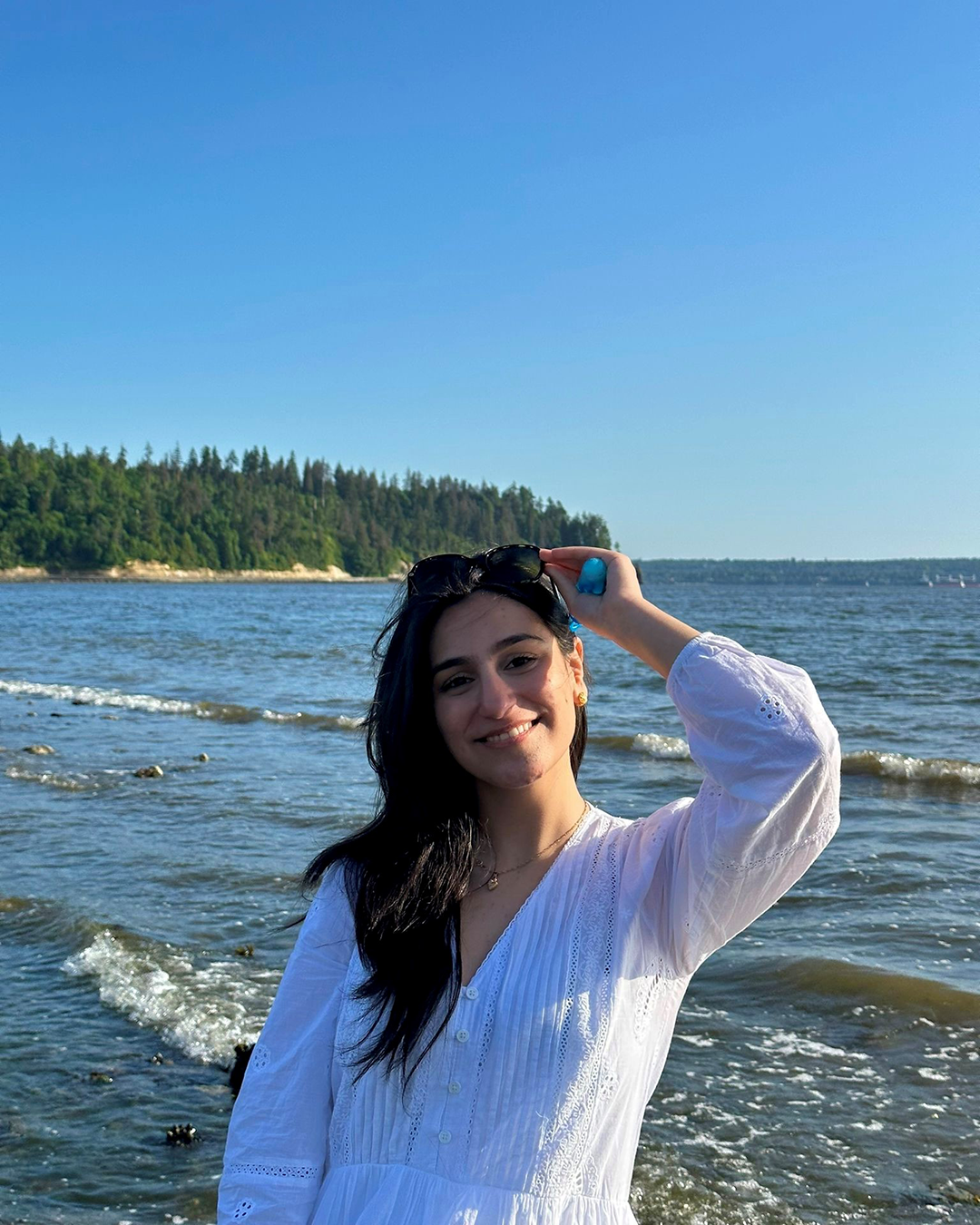 Year and program: Fourth-year, International Relations major, Middle East Studies minor
Where is home for you? Maple Ridge, Canada
What three adjectives best describe you?
Driven, imaginative, loving.
What extracurricular activities have you been involved with (UBC related or not)?
– Junior Youth Animator + Ruhi Book Tutor (non-UBC)
– Settlement Mentor with Immigrant Services Society of BC (non-UBC)
– Social Media and Communications Lead @ SPARK9 Project (non-UBC)
– SLFS
– UBC Campus Association for Bahá'í Studies
– AUS
– UBCV Senate
– AMS
– UBC Persian Club
– UBC Student Alumni Council
– UBC Project Unload
What is your best study strategy/tip?
For myself, my best strategy with studying has been to strike a balance between pushing myself and resting. This way, I can prevent burnout while also achieving my desired results as much as possible! With that, I also try not to approach studying with a perfectionist mindset, as this can often deter me from starting my work due to a fear of failure. Through embracing mistakes, I've adopted a healthier relationship with school, and seen great personal progress 🙂
If you could travel back in time to your first year at UBC, what is one thing you would do differently?
If I could do my first year again, I would probably try to take a wider variety of courses and try a more diverse selection of extracurricular activities. In my opinion, your first year is the best year to take a diverse range of courses in a variety of disciplines, opening yourself up to interdisciplinary education. Even if you already have an idea of what you want to study, taking a range of courses broadens your worldview and allows you to integrate a new perspective into what you study.