Make the most of your degree by participating in enriching and career-shaping experiences to support your learning and enhance your growth.
You can make an impact at a community, regional, or international level, get involved in student leadership, and prepare for your career with work-integrated learning.
---
Benefits of getting involved
business
Develop professional skills and experiences
explore
Test possible career paths
people
Build your professional network and resumé
language
Participate in local or international programs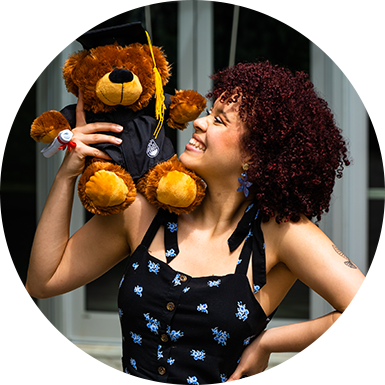 My time working as a Jump Start Orientation Leader was one of my most fulfilling experiences at UBC. Being able to help new students navigate this new era in their lives, and help them find their place within our large community, always brought a smile to my face.
Coral Santana
BA '21
---
Types of involvement experience
Workplace
Gain work experience that will help connect your academic studies to your career goals while building both your resumé and your professional network.
Community engagement
Apply academic knowledge to local issues and projects in collaborative learning experiences within the community.
Research
Contribute to a specific field and develop practical and relevant skills to further pursue your research goals.
International
Learn, volunteer, and research abroad while gaining new perspectives, skills, and connections through international opportunities.
Leadership
Contribute to your community, build valuable interpersonal skills, and develop strong connections.
---
Experiential learning units
---
Student-led events
Student-led events provide excellent opportunities for the community to learn, connect with peers and alumni, celebrate successes, and discuss topics of interest.
The Faculty of Arts is committed to supporting student-led events and aims to enhance these activities by offering event management coaching, assisting with communication and recruitment of alumni, connecting you with the appropriate contacts, and providing advertising support where possible.