The UBC Arts and Culture District is home to many vibrant cultural spaces and venues across the performing and fine arts.
---
Performing arts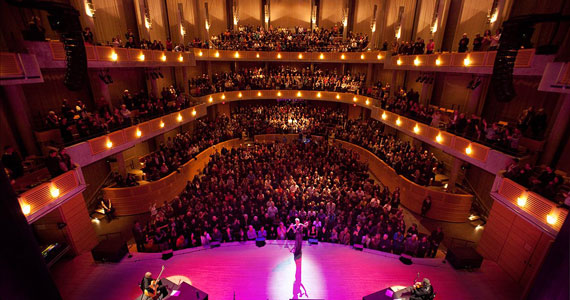 The Chan Centre for the Performing Arts
Experience world-class performances in one of North America's premier performing arts centres — right here on UBC's Vancouver campus.
Local and international artists perform at the Chan Centre throughout the year, bringing classical, jazz, world music, theatre, and opera to its stages.
Past performers and guest speakers have included Wynton Marsalis, His Holiness the Dalai Lama, Dan Savage, Yo-Yo Ma, Sigur Rós, Mavis Staples, Lila Downs, Chick Corea, and Herbie Hancock.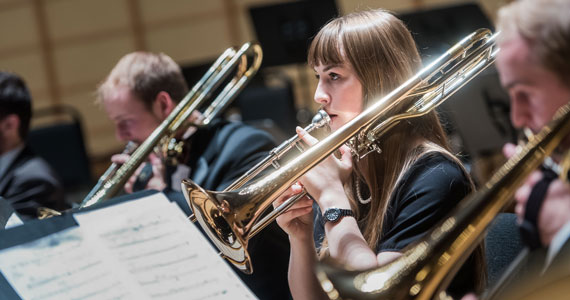 School of Music
At the UBC School of Music, you can take in intimate chamber music, fully-staged operas, symphony orchestras, and band and choir concerts by students, faculty, and guest artists. Jazz, Baroque, contemporary, and world music are also in the mix.
In addition, there is the eclectic Wednesday Noon Hour series as well as other special events featuring faculty, local, and visiting guest artists.
Experience these musical offerings in the Roy Barnett Recital Hall, the Old Auditorium, and the Chan Centre.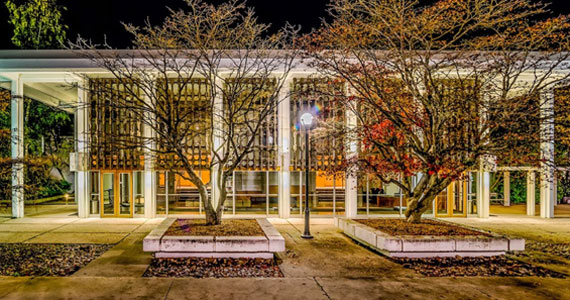 Theatre and Film
UBC Theatre and Film showcases plays, films, lectures, and events telling the stories of our time at the historic Frederic Wood Theatre, the intimate Dorothy Somerset Studio, and the Telus Studio Theatre at the Chan Centre.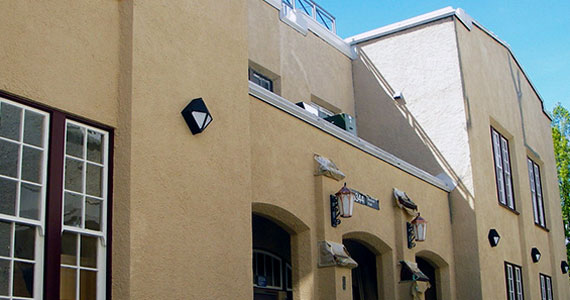 UBC Opera
Experience all the emotions of fully staged opera productions with live orchestra in UBC's historic Old Auditorium and in the Chan Centre.
Delight in Opera Teas held onstage or in the Botanical Gardens and many engagements with partners like the Vancouver Symphony Orchestra and Vancouver Opera.
Past season productions have included Carmen, Don Giovanni, and many others.
---
Fine arts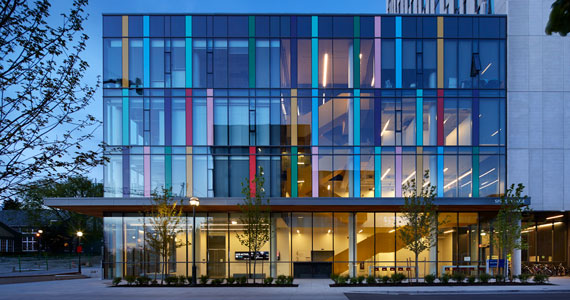 Art History, Visual Art and Theory
The Department of Art History, Visual Art and Theory (AHVA)'s programs address the many facets of visual culture and practice. Interact with peers and faculty at free public talks, symposia, art exhibitions, performances, and openings.
Visit the AHVA Gallery at the Audain Art Centre to see current work from our renowned faculty and students.
Free admission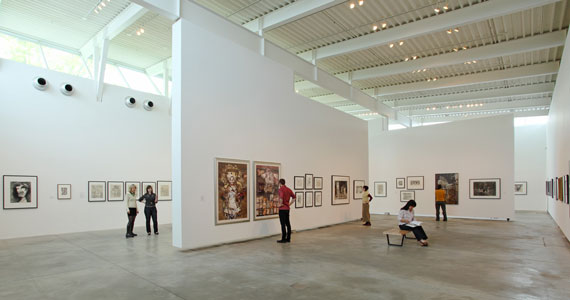 Morris & Helen Belkin Art Gallery
Internationally recognized for its exhibitions, programs, and online projects, the Belkin Art Gallery is one of Canada's premier showcases for contemporary art.
Experience Canadian avant-garde of the 1960s and 1970s through exhibitions, publications, collections, events, and programs.
Visit the Belkin Art Gallery or enjoy a free UBC Outdoor Art Tour and explore the art on campus.
Free admission and tours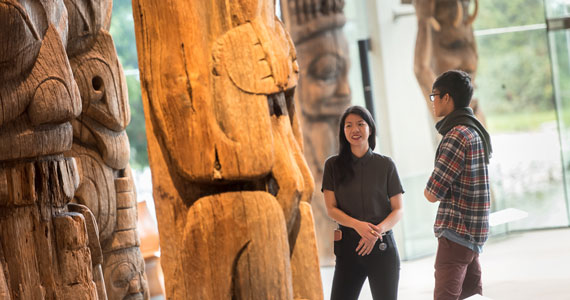 Museum of Anthropology
Explore one of the world's finest displays of Northwest Coast First Nations arts at the Museum of Anthropology (MOA) — a place of extraordinary architectural beauty, vibrant exhibitions, and provocative programming.
MOA houses nearly 50,000 works from almost every part of the world, including the finest collection of works by renowned Haida artist Bill Reid. Explore magnificent carvings, weavings, contemporary artworks, photography, and more.
Free admission with UBC ID 
---
Other partners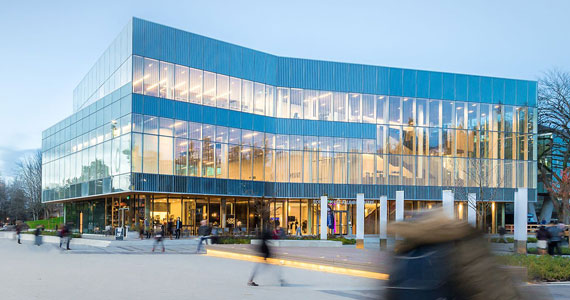 UBC Welcome Centre
Start your visit at the UBC Welcome Centre and let the friendly staff plan your perfect itinerary. Explore UBC's past and present through interactive exhibits located throughout the building.