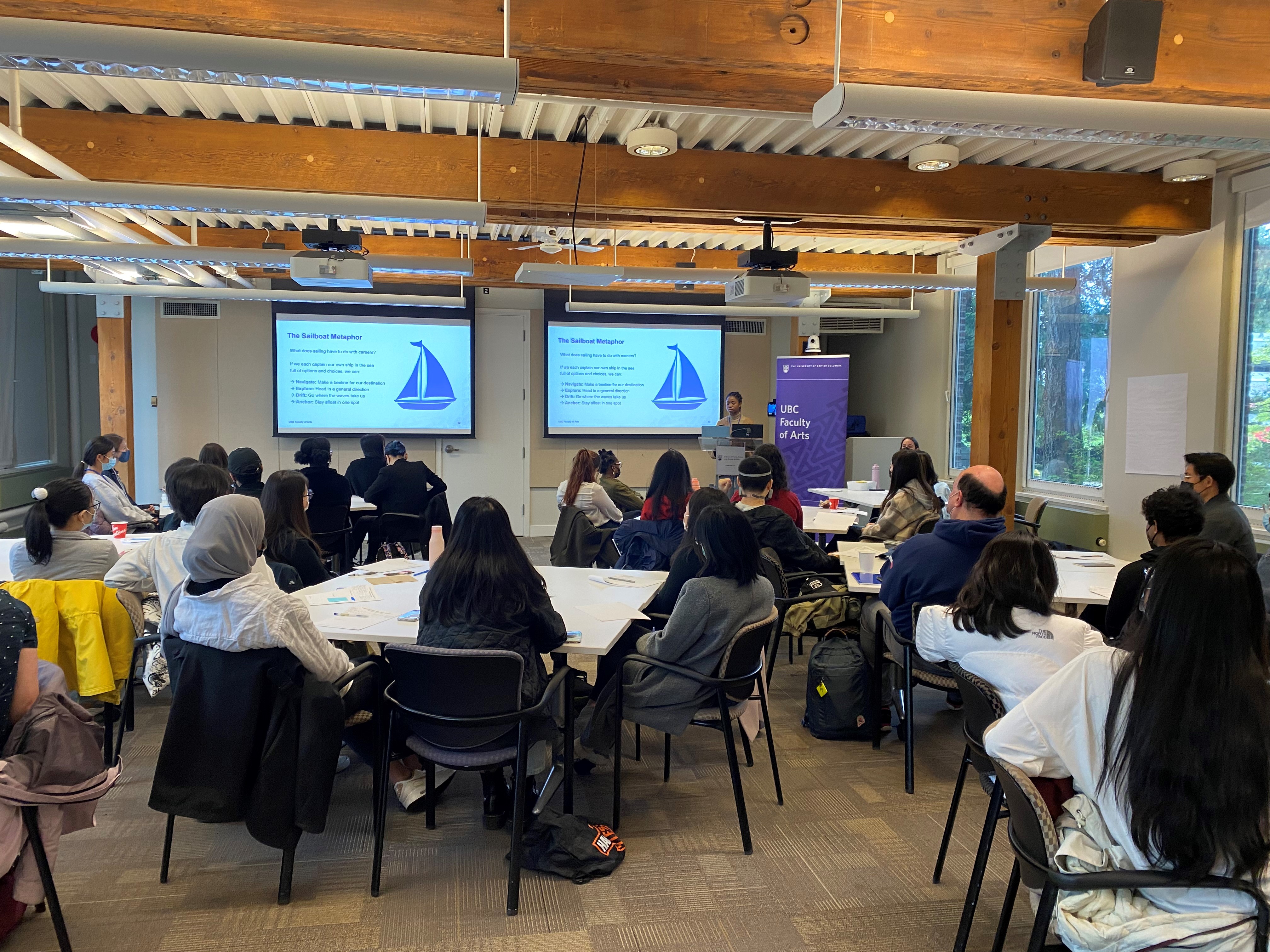 The Arts Career Design Studio is a cohort-based, 3-day intensive program for undergraduate Arts students across all majors and year levels. Participants will learn tools to design a meaningful path through their Arts degree and think about life after graduation; develop the skills to conduct an effective job search; practice telling their story verbally and in writing; and have the opportunity to meet with professionals and hear their career stories during 3 workplace visits.
Given that this program takes place during Reading Week, there will be both in-person and virtual options available to participate in these workplace visits, and the rest of the program will be fully virtual. Given the level of coordination that it requires to plan meetings with professionals in two formats, we kindly request that you register to participate in this program by Friday, February 10.
Students are strongly encouraged to attend the full Studio program (4 workshops + 3 workplace visits), and those who do participate in the full series will be recognized with a document showing that they have completed an intensive professional development program.
The full schedule of this program is as follows:
Tuesday, February 21: Zoom sessions from 10:00-11:30 AM and 12:30-2:00 PM (PT)
Wednesday, February 22: In-person or Zoom workplace visits from approximately 9:00 AM-5:00 PM (PT). Exact details provided to registrants after February 10th.
Thursday, February 23: Zoom sessions from 10:00-11:30 AM and 12:30-2:00 PM (PT)
---
Arts Career Design Studio is part of a series of events in The Compass: Arts Students Engagement Hub. Learn the fundamentals of design thinking and how it can be applied to your career planning.