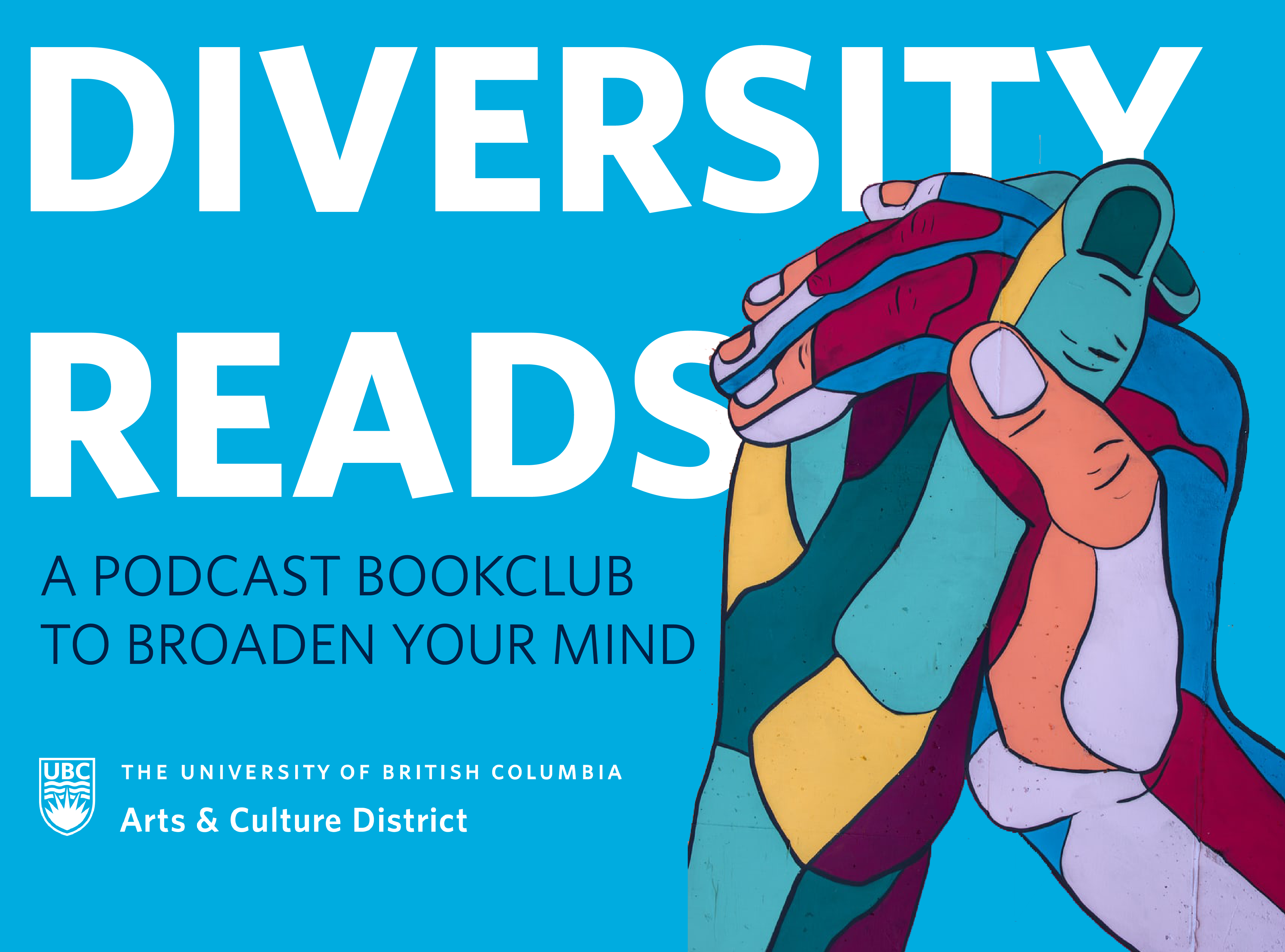 Want to read and learn about stories we weren't taught in school? Join Afro-Latina writer, producer, activist and UBC Film Studies student Coral Santana on Spotify as she takes you through the depths of some captivating books, alongside writers and other creatives who are out to disrupt and deepen our world view.
This themed bi-monthly podcast series, hosted on Spotify, runs during February (Black History Month Reads), March (International Women's Day Reads) and April (Indigenous Reads). You can also join the conversation through the Diversity Reads book club, hosted on Goodreads.
February: Black History Month Reads
Ep. 1: Feb 6 | The Return
First up in February, Dany Dany Laferrière's most celebrated book since How to Make Love to a Negro is a new bestseller. The Return is the winner of many awards, including the Prix Medicis and the Grand Prix du livre de Montreal.
How does one return from exile? The Return blends the gritty reality of daily life with the lush sensuality and ecstatic mystery that underlie Haitian culture.
Ep. 2: Feb 20 | Clap When You Land
February's second offering is Clap When You Land by Elizabeth Acevedo. In a novel-in-verse that brims with grief and love, award-winning author Elizabeth Acevedo writes about the devastation of loss, the difficulty of forgiveness and the bittersweet bonds that shape our lives.
March: International Women's Day Reads
Ep. 3: March 6 | How To Pronounce Knife
Join us as we investigate How To Pronounce Knife, the debut novel by Giller Prize winning author Souvankham Thammavongsa, along with special guest UBC Sociology alumna Indra Hayre. A Vancouver local, Indra is a freelance diversity and inclusion consultant, as well as a model and full-time employee at the Vancouver company Arc'teryx. She advocates for diversity and inclusion in all aspects of life. Passionate about diversity and inclusion in the outdoors, her initial motivation for becoming a model was to show people of colour that they too belonged outside. Driven by the ethos that people won't feel as though they belong somewhere until they see themselves there, Indra most often works with apparel companies who share the same values of inclusivity as her.
April: Diversity Reads
Ep. 4: April 3 | Akata Witch
In episode 4, tune in to hear Coral Santana and special guest Hope Lauterbach explore Akata Witch, by Nnedi Okorafor. Lauterbach is a poet and writer with Zambian roots and is currently enrolled in The Writer's Studio at Simon Fraser University. She is a member of the Growing Room collective, which produces Room Magazine, the oldest feminist literary journal in Canada, and is the host of Unbound Reading Series, a quarterly reading and conversation that highlights Black creative voices.
Ep. 5: April 17 | Five Little Indians
Inspired by author Michelle Good's experiences, Five Little Indians tells the story of five former residential school students as they struggle to survive in 1960s Vancouver — one finding her way into the dangerous world of the American Indian movement; one finding unexpected strength in motherhood; and one unable to escape his demons — and the bonds of friendship that sustain them. Host Coral Santana will be joined in discussion by Dr. Daniel Justice (Cherokee Nation), an author and widely published scholar in Indigenous literary studies and the Canada Research Chair in Indigenous Literature and Expressive Culture at UBC.
Ep. 6: April 29 | Girl, Woman, Other
In the final episode of the Diversity Reads series, don't miss a discussion of the book Girl, Woman, Other by Bernardine Evaristo, which explores themes of relationships, race, identity and ancestry, as well as the structures of storytelling and LGBTQA+ representation. This discussion will feature special guests Cicely Belle Blain, activist and founder of Black Lives Matter Vancouver, and Stephanie Bokenfohr, Public Programs Coordinator at the Vancouver Art Gallery.
This episode is presented in partnership with the Vancouver Art Gallery with the support of UBC Wellbeing and the UBC Centre for Accessibility. Live ASL interpretation and closed captioning will be available and a recording of this conversation will be uploaded to Spotify after the event.