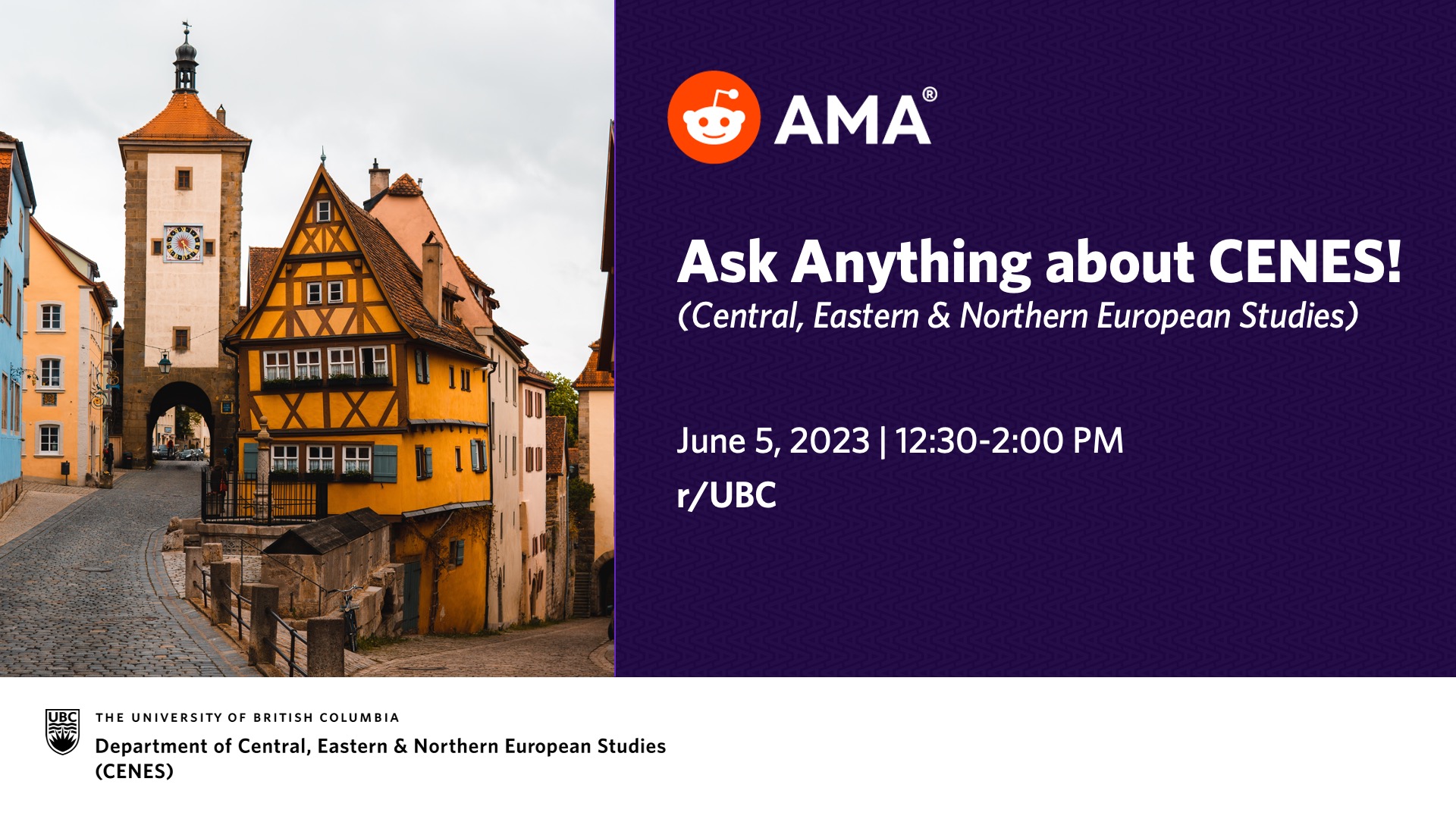 What can I do with a major in CENES? What are some interesting courses I should take this Winter term? How does European Studies relate to my current time and place? What are your best tips for learning a new language?
On June 5, faculty, students, and alumni from the Department of Central, Eastern & Northern European Studies (CENES) will be answering your questions live on r/UBC. Join us and ask us anything!
The AMA post will open for questions on r/UBC on June 4, and we'll share a link here once it goes up. Questions will be answered live on June 5 from 12:30–2 pm.
---
Meet the panelists