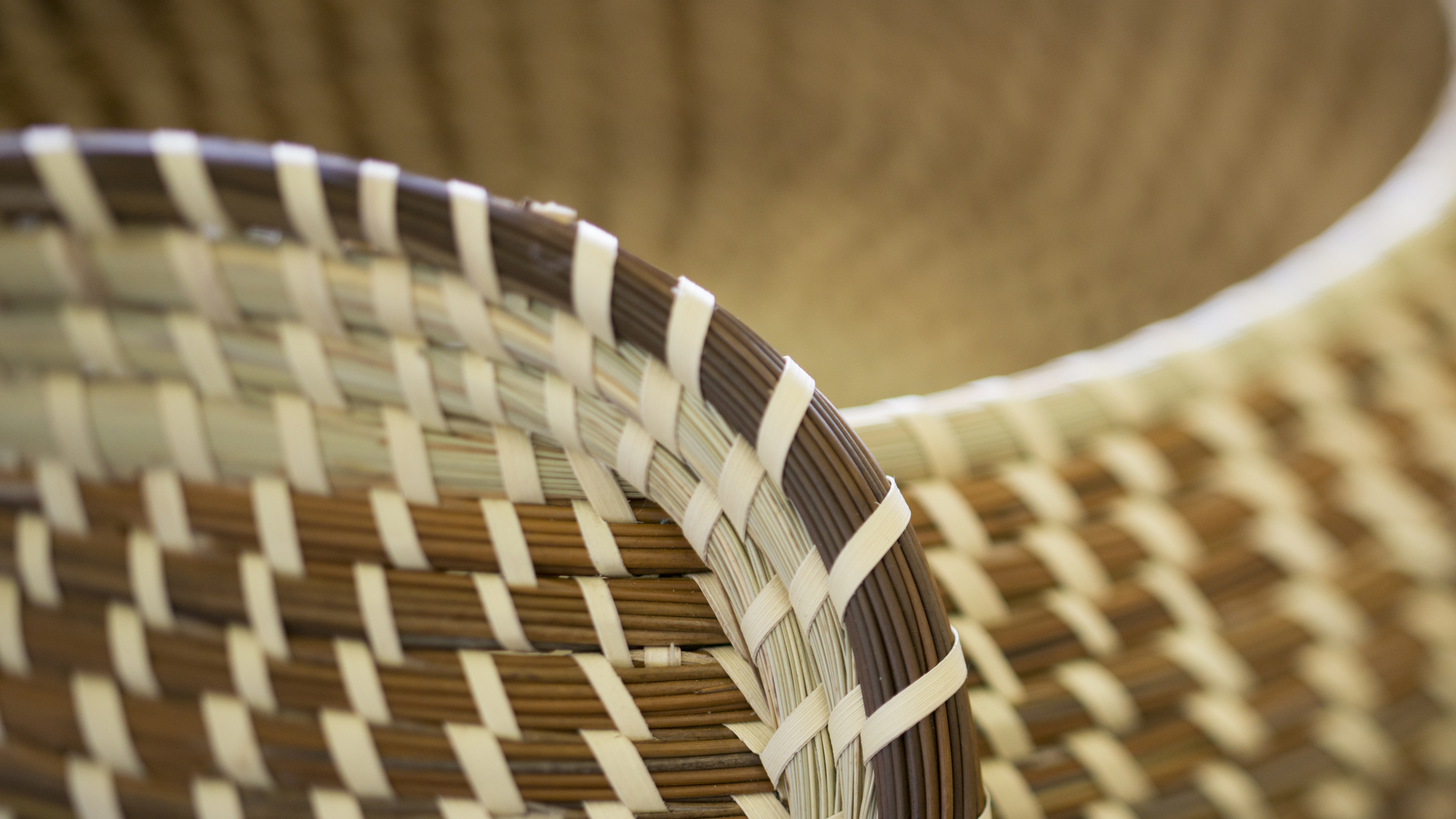 Researchers from the University of British Columbia Faculty of Arts will be partners in the newly announced NSF Center for Braiding Indigenous Knowledges and Science (CBIKS) – a five-year, $30 million international NSF Science and Technology Center based at the University of Massachusetts Amherst. The center will focus on connecting Indigenous knowledges with mainstream western science to address some of the most pressing issues of our time in a new way.
From UBC's Faculty of Arts, three researchers will be contributing their knowledge and expertise in this collaborative effort, and will be co-directors for the Pacific Northwest Hub, Collaborative Research. This includes Dr. Kristen Barnett (Unangax) and Dr. Andrew Martindale from the Department of Anthropology, as well as Dr. Alison Wylie from the Department of Philosophy. In addition to their co-director roles, Barnett will be the co-lead for Indigenous Story Work, and Wylie will be the co-lead for Ethics. "CBIKS is an extraordinary project in every sense"; Wylie notes that "its scale is unprecedented, and its foundational commitment to Indigenous-led partnerships and projects is inspiring. It marks a major shift in the vision for responsible, consequential research that has been taking shape for some time – now crystallized in a network of research projects and working groups that will be sharing their wisdom and experience."
---
By taking a transdisciplinary approach, CBIKS will use community-based Indigenized research methods / approaches to undertake place-based studies and projects in partnership with institutions and 57 Indigenous communities in eight international "hubs" in the U.S., Canada, Aotearoa New Zealand and Australia. The center's team of over 50 scientists — including more than 30 of the world's leading Indigenous natural, environmental and social scientists, representing Native American, First Nations, Métis, Native Hawaiian, Alaska Native, Māori and Aboriginal Australian peoples — will work in partnership with Indigenous community members and scientific researchers. Among the 40 partner organizations are 29 universities, two tribal colleges, five NGOs, two national museums and two industry partners; CBIKS intends to grow these partnerships to include additional Indigenous community partners and more regional hubs.
According to the co-directors from UBC Arts, "CBIKS is unique in the way that it brings together a global community of Indigenous scholars. This collaboration also includes scholars with expertise in Indigenous-centered and community driven research and Indigenous community intellectuals, knowledge holders, and youth, inclusive of secondary and post-secondary students."
Barnett continues saying, "As indicated by our individual titles, our roles will be situated within the Pacific Northwest Region for the purpose of research and collaborative development. As CBIKS progresses, the details of our roles will become more defined based on the needs of regional community partners and the larger community of partnerships. Collaborations are dynamic and CBIKS provides a structure that allows us to be responsive to various needs and desires in our respective roles. Each of us brings expertise in Indigenous/Indigenous-centered research, bridging epistemological divides, and an interest in making contributions to real world issues, particularly those that have escalated in response to settler-colonialism."
---
"CBIKS has been a shared dream among our group of collaborators and community partners. It is a significant achievement to have the commitment of our team matched by a financial commitment from NSF, allowing our shared vision to be realized."
DR. KRISTEN BARNETT
Assistant Professor, Department of Anthropology
---
"With an undertaking of this size there is the urgent need to fill staff positions to ensure that the process remains clear and accessible (see job postings below)," offers Barnett. "We have planned for a number of year 1 undertakings in each region that build on pre-existing collaborations and allow us to move forward with research development, meetings, internships, and exchanges. The development of an expansive Indigenous network in academia has been missing for many Indigenous students and scholars, CBIKS begins to tackle this. Aside from the many areas of research and engagement CBIKS establishes, it will also demonstrate the inseparability of intellectual merit and broader impacts."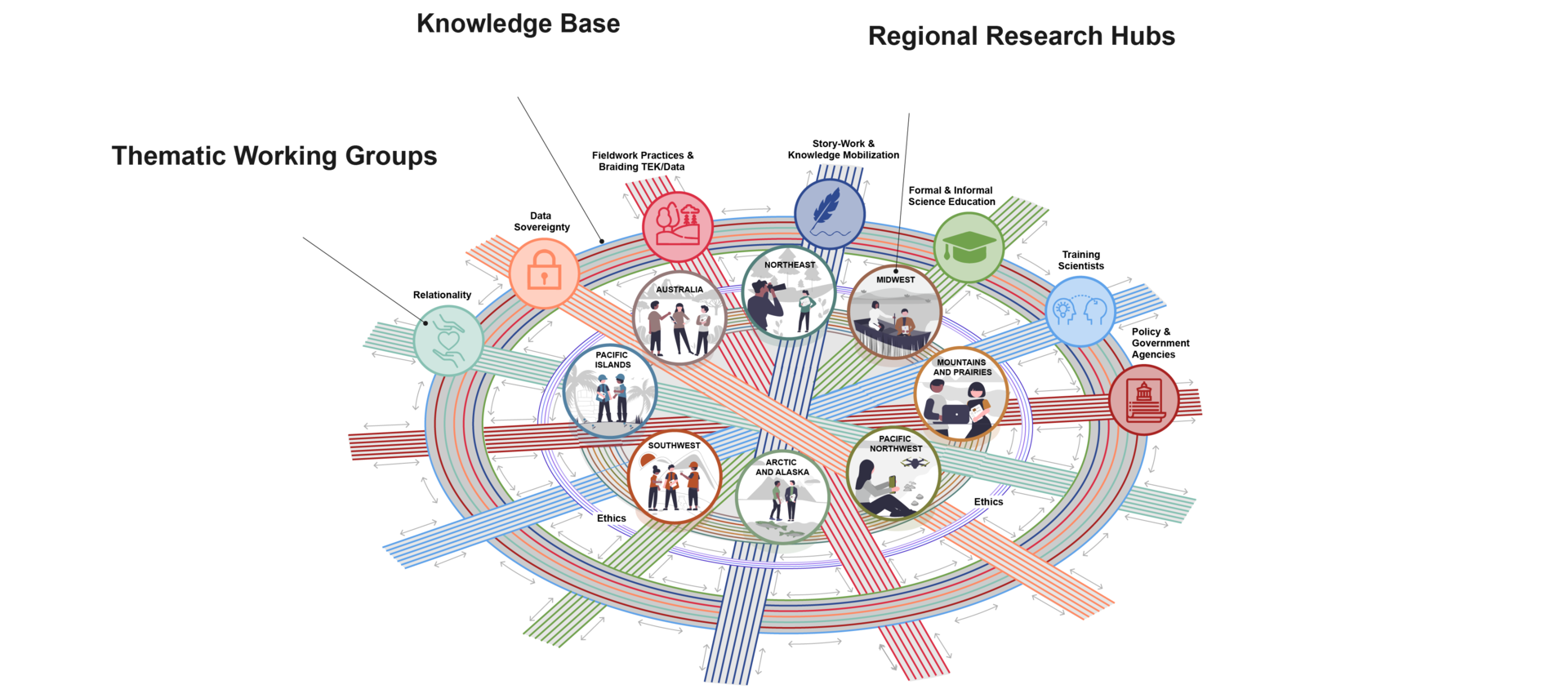 "CBIKS is a truly groundbreaking initiative and achievement – the first social science National Science Foundation (NSF) Science Technology Center," says Martindale. "It brings together some of the world's foremost scholars on history, materiality, and heritage to work within a vision of braided understanding by respecting and weaving distinct scholarly traditions into a more empirically broad and theoretically insightful approach to Indigenous pasts. These are issues of great relevance in Canada and at UBC."
Martindale continues, "A core challenge of social science is recognizing that our understanding of the world is mediated by our experiences in it. CBIKS is motivated by the empirical and interpretive gains that derive from weaving the scholarly traditions of different communities together into a sum that is not achievable from any one perspective. Finding the space and means to learn from collaborative practices makes for better science and a better world."
---
"I'm excited to see how the research will be transformed by putting Indigenous wisdom at the center of reflection on what it means to work ethically in partnership with Indigenous communities. I'm sure this will require learning, and unlearning, in equal measure."
DR. ALISON WYLIE
Professor, Department of Philosophy
---
"In addition to the eight regional hubs that will be developing place-based, Indigenous-led research partnerships" Wylie notes that "CBIKS also includes a number of thematic working groups that aim to distill key lessons for collaborative practice from local practice and experience." These include a focus on ethics issues which are integral to every aspect of CBIKS as a centre and as a network of research programs. I am co-lead for this ethics component. In this context ethical practice is understood in Indigenous relational terms which each working group and research team will be interpreting this in terms that are appropriate to their collaborative project and process. At the same time they will be navigating external ethics protocols and requirements. Our goal is to compare what working groups develop as best practices, and to mobilize what they've learned in the process."
---
"Non-Indigenous people often declare a desire to forge a more equitable scholarship with Indigenous communities, but finding such a path remains challenging. I look forward to working with colleagues from across the world on issues that will impact us at home in the years ahead."
DR. ANDREW MARTINDALE
Professor, Department of Anthropology
---
When considering why this work is so important, Barnett adds "Settler-colonialism has controlled grand narratives and imposed the limited scope of western science for the purpose of learning and addressing global, social, and environmental concerns. CBIKS amplifies Indigenous knowledge and science, perspectives that have been silenced, omitted, or delegitimized, demonstrating the relevance and importance of these perspectives and responsibilities. This represents a paradigm shift in research and addresses a range of global concerns stemming from colonial imposition. Receiving the highly competitive NSF STC funding affirms the urgent need to bring this change about for the betterment of all our relations."
Upon the completion of the initial five-year award, the center will be eligible to receive further funding from the NSF to continue its mission, one which is critical to Earth's future and to ethical science practices.
---
Related job postings