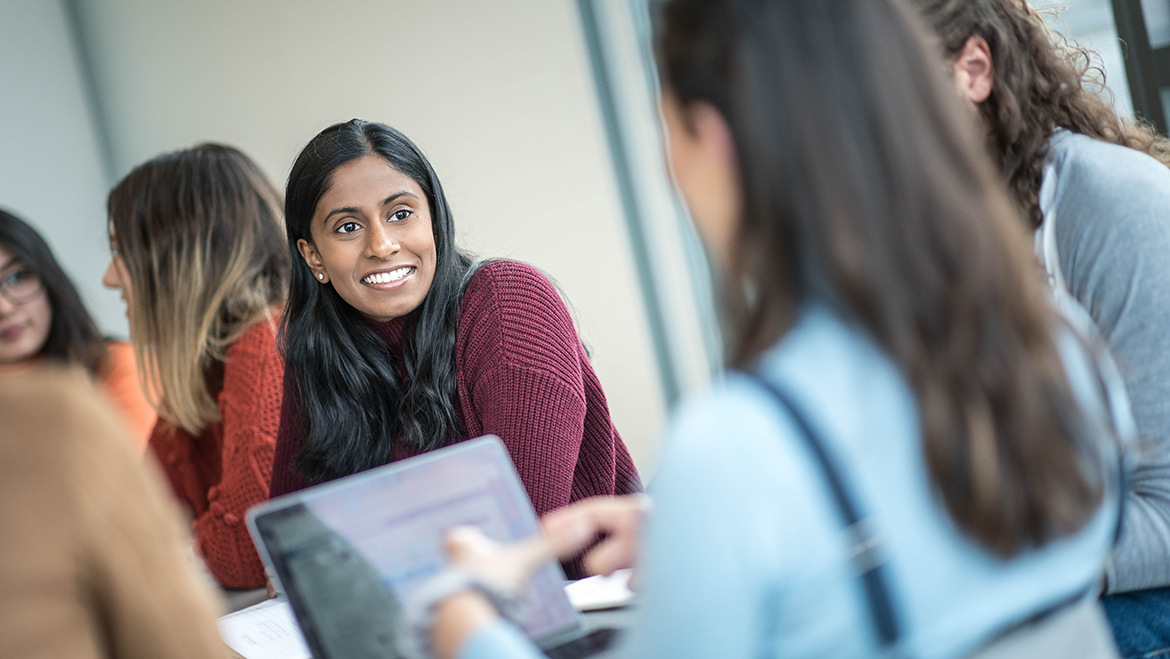 This story was written by Mary Falade, a UBC Arts student and WorkLearn Student Assistant for the Compass: Arts Student Engagement Hub.
---
I recently had the opportunity to participate as a student panelist in the Ask Arts Career Experts Anything session hosted by the Compass Arts Student Engagement Hub on UBC's Reddit page. I was excited to share my thoughts from a student perspective, drawing from my own professional development and career exploration journey. Alongside me on the panel were Carli Fink (Arts Career Strategist), Julie Walchli (Executive Director for Work Integrated Education and Career Initiatives), and International Economics student Kady Toure Yeo.
Here are five frequently asked questions about searching for a job that we answered during our Q&A!
---
All questions have been paraphrased and answers are created based on feedback from all four panelists.
As a new graduate looking for work, what kind of student experiences can I include on my job applications? 
The transition from student to full-time employee can be a challenging one and you might be uncertain about the kinds of roles available to you as someone new to the workforce. However, don't discount your student experiences! There are various ways that your Arts degree can and has prepared you for your career goals. Consider including details about your WorkLearn positions, student leadership roles, and even class projects and group assignments, when appropriate. You can also mention experiences outside of UBC such as part-time jobs or volunteer commitments. Remember to be clear and specific about what you've done and how they've prepared you for the role you are applying for.
---
How do I arrange informational interviews with professionals from the field that I'm interested in?
LinkedIn and UBC's Ten Thousand Coffees are valuable resources for arranging informational interviews. It can be intimidating to reach out to people, but it's important to know that most people jump at the chance to help others! You can also find many UBC alumni on LinkedIn who would be happy to connect with a current UBC student. Once your request is accepted, schedule an appointment with them. Prepare by looking into their role and company prior to the interview, develop a list of questions to ask, and be mindful of their time.
---
How do I stay calm during interviews and improve my interview skills?
Feeling nervous during job interviews is perfectly normal. Even interviewers can get nervous about interviewing candidates! The best way to alleviate nerves is to practice ahead of your interview. You can often anticipate questions that the interviewer might ask you by studying the job descriptions. They will typically ask behavioural-based questions relevant to the skills listed there. Be sure to prepare specific examples of past experiences that demonstrate these skills. You can structure your responses by using the STAR method: Situation, Task, Action, Result. The PAWS method is another useful trick for job interviews. When asked to describe yourself, you can respond with relevant information about your Profile, Academic background, Work experience, and Skills. Familiarizing yourself with the mission and values of the company or interviewer (if you know who will be interviewing you) can be helpful too. You can do this by looking them up online or on LinkedIn.
Remember, you don't have to prepare alone! Doing mock interviews with a friend will give you the opportunity to put all of these tricks into practice. Additionally, reaching out to others for tips from their successful job interviews (especially in your field of interest) can spark new ideas.
---
How do I deal with rejection when applying for jobs? 
Everyone experiences rejection at some point in their career journey. Reframing your perception of rejection can help you deal with rejected applications. Rather than trapping yourself in a cycle of the same application strategies and rejected applications, reach out to people in your field of interest for advice. Learning from others' experiences about what makes for a successful application will help you progress in your job search. Lastly, it's important to acknowledge the toll that rejection can take on your mental health. Sometimes the best remedy is to take a break from the job search, replenish your energy, and surround yourselves with people that build you up and bring comfort.
---
I want to enter a career that is different from my area of study. How do I do that? 
Many industries consist of various roles within them, and every role requires different skills. For example, the tech industry is made up of technical roles like software engineering positions as well as less or non-technical roles like human resources positions. You might find that your degree has prepared you for a variety of positions within a specific industry. A great first step is to conduct research on a variety of roles and review their job descriptions. After identifying the skills that are in demand, you can explore different learning options such as course electives, self-paced online courses, or clubs and community groups.
---
Still have questions? 
Exploring careers and finding jobs can be challenging, but luckily UBC Arts offers resources to help you answer your career-related questions.
---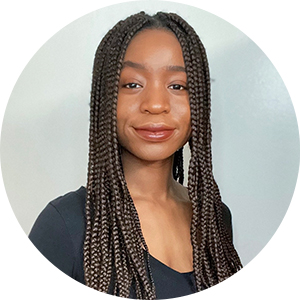 Mary Falade is an Arts student with a major in psychology and a minor in English language. She is currently a WorkLearn Student Assistant for the Compass: Arts Student Engagement Hub.