In June, attend events that celebrate the rich history, resilience, contributions and diversity of Indigenous peoples; honour members of the 2SLGBTQIA+ community during Pride Month, and learn ways to be your own advocate! Plus, check back in as we will update this story with new and upcoming events throughout Summer 2023.
---
JUNE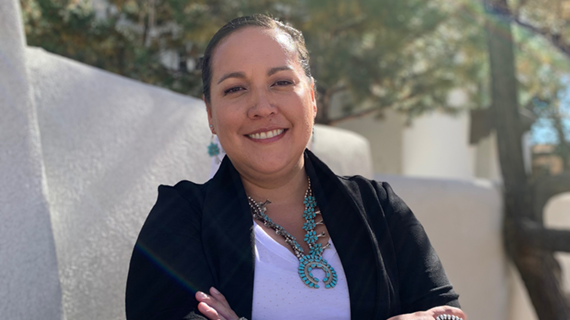 Hearing Indigenous Voices During the COVID-19 Pandemic
Thursday, June 8 | 9:00am-3:00pm | Robert H. Lee Alumni Centre & Online
Tickets: Free; RSVP required
Join Sociology Professor Dr. Kimberly Huyser for a dialogue session that will highlight the experiences and triumphs of Indigenous peoples around the world. The session will be an opportunity to discuss lessons learned about conducting research and Indigenous resilience during the pandemic with researchers based in Canada, the United States and New Zealand.
---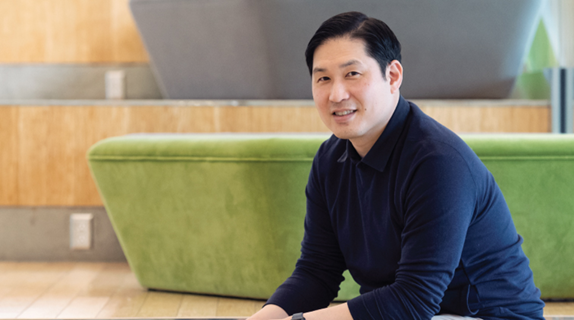 Be Your Own Advocate
Thursday, June 22 | 12:00pm | Online
Tickets: Free; RSVP required
Ever felt too afraid to speak up at a meeting, highlight your accomplishments, or tackle difficult conversations? Professionals at all stages of their career can experience these challenges. So what's the solution? Self-advocacy. This webinar, with speaker Rob Kim (Career Strategist, Land and Food Systems), will offer tips to try out in a range of workplace scenarios. Discover how you can find the right assertiveness to best position you for success at work.
---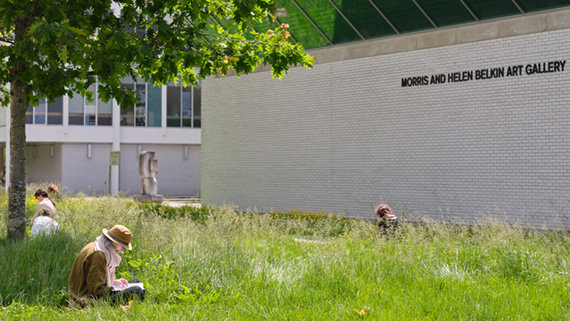 Artists Within the Anthropocene: Listening to Lhq'a:lets / Vancouver
Friday, June 23 | 5:00pm | Belkin Art Gallery
Tickets: Free; RSVP required
This is the final event in a three-part series addressing artistic practices and pedagogies in times of ongoing social and ecological collapse. This project is, in part, a critical response to R. Murray Schafer's book The Vancouver Soundscape (1973), one iteration of a wider project that sought to document the soundscape of Vancouver. After spending time in different locations in Lhq'a:lets, this evening program invites participating artists to share writing and thoughts about their time listening.
---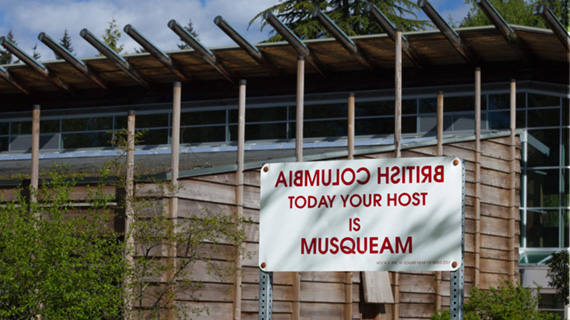 Outdoor Art Collection: Decolonization tour
Wednesday, June 28 | 11:00am | Starting at Belkin Art Gallery
Tickets: Free; RSVP required
This walking tour highlights site-specific artworks by Indigenous artists and raises questions around issues of place, space and identity. Considering how these works address urgent social and political concerns, discussions include ideas of settler colonialism, decolonization, reconciliation, and the history of UBC's Vancouver campus.
---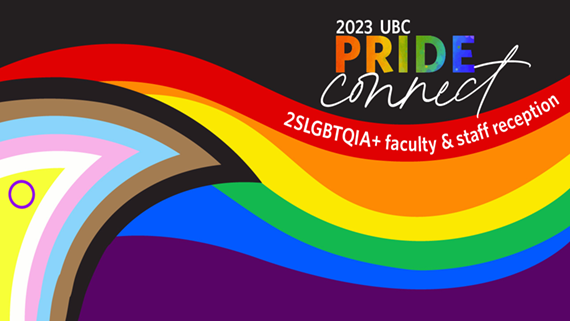 2023 UBC Pride Connect: 2SLGBTQIA+ faculty & staff reception
Wednesday, June 28 | 3:00pm | Robert H. Lee Alumni Centre
Tickets: Free; RSVP required
The UBC Pride Connect reception for 2SLGBTQIA+ faculty, staff and postdoctoral fellows is back for 2023! The reception is an annual event for building and sustaining 2SLGBTQIA+ networks, while championing a more inclusive campus community. Among the speakers will be Dr. Janice Stewart (Associate Dean, Faculty, Faculty of Arts) and Dr. Arig al Shaibah (Associate Vice-President, Equity and Inclusion).
---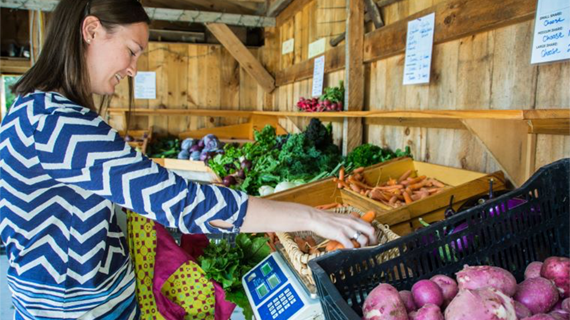 UBC Farmers' Markets
June-October | UBC Farm + UBC Bookstore
Tickets: Free
Get fresh produce, fruits, herbs and seeds, as well as produce from UBC Farm and a variety of other local vendors! For the 2023 growing season, UBC Farm is offering three markets each week: Tuesday and Saturday markets are located at the UBC Farm, and Wednesday markets will take place in front of the UBC Bookstore.
---
MAY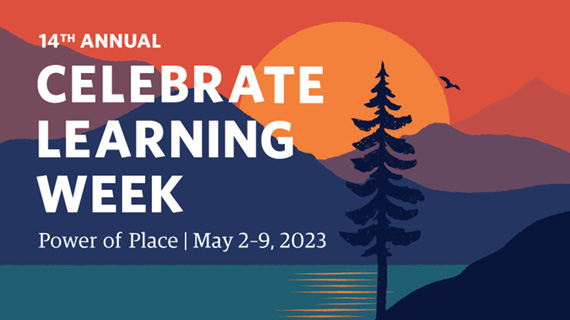 Celebrate Learning Week
Tuesday, May 2-Tuesday, May 9 | In person & online
Tickets: Free; registration required
Join in the 14th annual Celebrate Learning Week! This year's event theme is "The Power of Place in Teaching and Learning." Students, faculty and staff are encouraged to take part.
---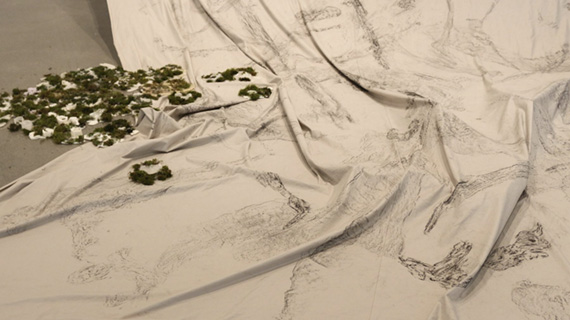 Things that do not come by the road: UBC Master of Fine Arts Graduate Exhibition
Thursday, May 4-Sunday, June 4 | Belkin Art Gallery
Tickets: Free
The Belkin presents an exhibition of work by 2023 MFA graduates Reggie Harrold, Sarv Iraji, Ramneet Jaur, Alejandra Morales and Kitt Peacock. The opening reception starts at 6:00pm on May 4, and guided tours are available for the duration of the exhibition.
---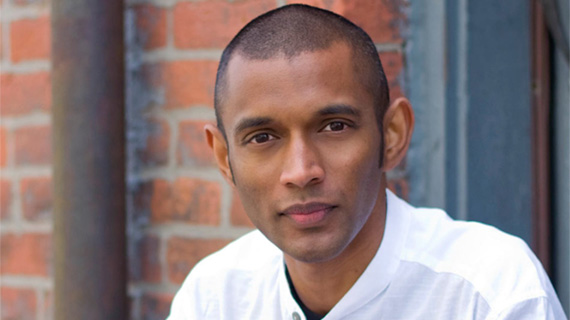 The Journeyed Compass
Friday, May 5 | 8:00pm | Chan Shun Concert Hall
Tickets: $22.50-$101.00 (Students get 50% off!)
Layale Chaker, a Lebanese violinist and composer; Kinan Azmeh, a Syrian clarinetist and composer; and Dinuk Wijeratne, a Sri Lankan composer, conductor and pianist, are each known for their inventive and genre-defying work. For this transporting concert, Middle Eastern and South Asian music mix for a soulful program inspired by the idea of what 'home' means to us all.
---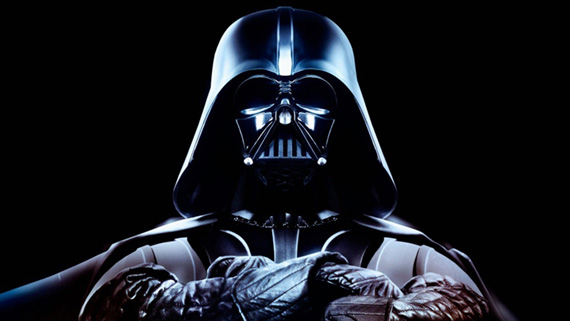 Symphony 21 presents Star Wars in Concert: Revenge of the Sixth
Saturday, May 6 | 8:00pm | Chan Shun Concert Hall
Tickets: $29-$49
Hear your favourite music from a galaxy far, far away, performed live! Jaelem Bhate will lead the orchestra through "Imperial March," "Across the Stars," "Battle of the Heroes," and much more. Attendees are encouraged to come in costume!
---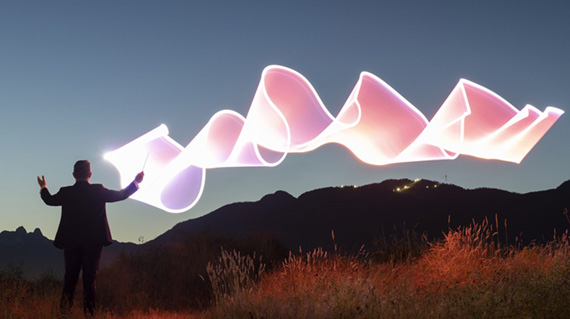 Chor Leoni VanMan Summit Concert
Saturday, May 13 | 7:30pm | Chan Shun Concert Hall
Tickets: $24.70-$57.10
Chor Leoni, The Leonids, MYVoice youth choirs, Emerging Choral Artists, and VanMan Festival singers will each perform their own sets and then come together to form Canada's largest male choir for one night only!
---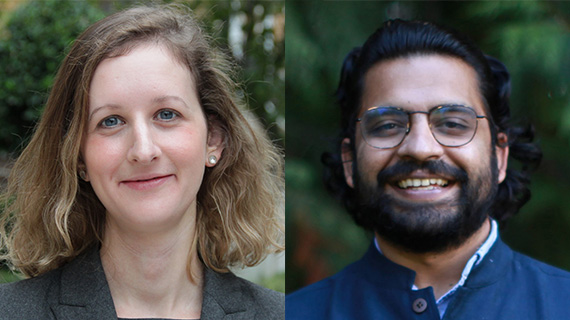 Communications Strategy for Policy
Tuesday, May 16 | 11:00am | xʷθəθiqətəm (Place of Many Trees), Liu Institute & online
Tickets: Free; RSVP required
Join Associate Professor Heidi Tworek and Kshitij (KJ) Sharan from the Centre for the Study of Democratic Institutions to learn how communications strategies can make the difference between policies that reach a receptive audience and those that sink without a trace. The workshop is open to students, faculty and staff.
---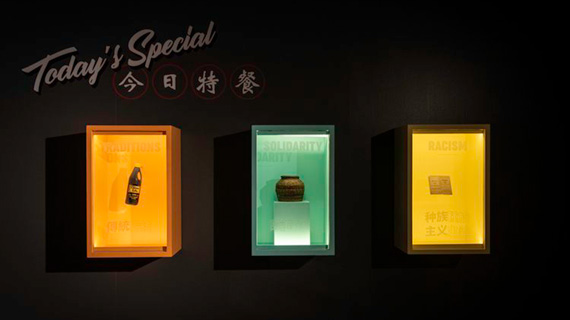 Making Space: Asian Heritage Month
Thursday, May 18 | 6:00pm | Museum of Vancouver
Tickets: $10-$30
The Museum of Vancouver's recent exhibition A Seat at the Table celebrated Chinese Canadian Heritage identities and experiences through the lens of food and restaurant culture. For this event, speakers (including Sociology Assistant Professor Dr. Amanda R. Cheong) will explore what was learned from the exhibition, including how cultural institutions can intentionally make space for the responsibilities and reciprocities of representation.
---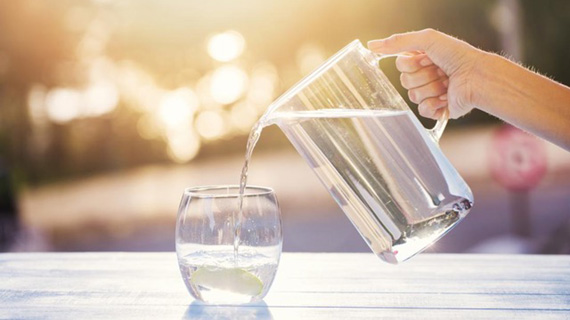 Water4Seasons
Wednesday, May 24 | 7:30pm | UBC Robson Square
Tickets: Free; RSVP required
Water4Seasons is hosted by UBC's Research-based Theatre Lab and will introduce the audience to Research-based Theatre (RbT), a unique methodology that uses live performance to bring data to life. The event will feature a reading of Treading Water, an RbT play that explores water equity for Indigenous and rural communities. Rounding out the evening will be keynote speaker Dr. Stephanie Woodson, a specialist in community cultural development and community-engaged practices.
---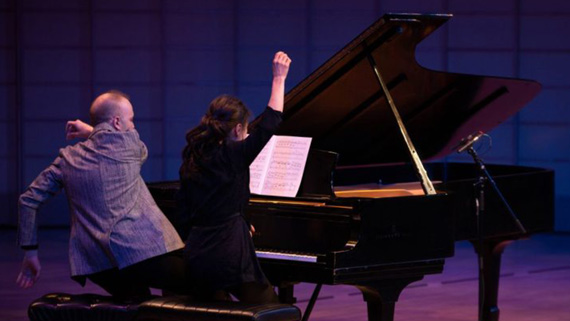 Fedorova & Takser Piano Duo presents: "Déjà vu"
Sunday, May 28 | 3:00pm | Roy Barnett Hall
Tickets: $25-$37.50
This recital by the creative and innovative Fedorova & Takser Piano Duo celebrates their upcoming debut album, recently recorded at the Teldex Studio in Berlin, Germany.