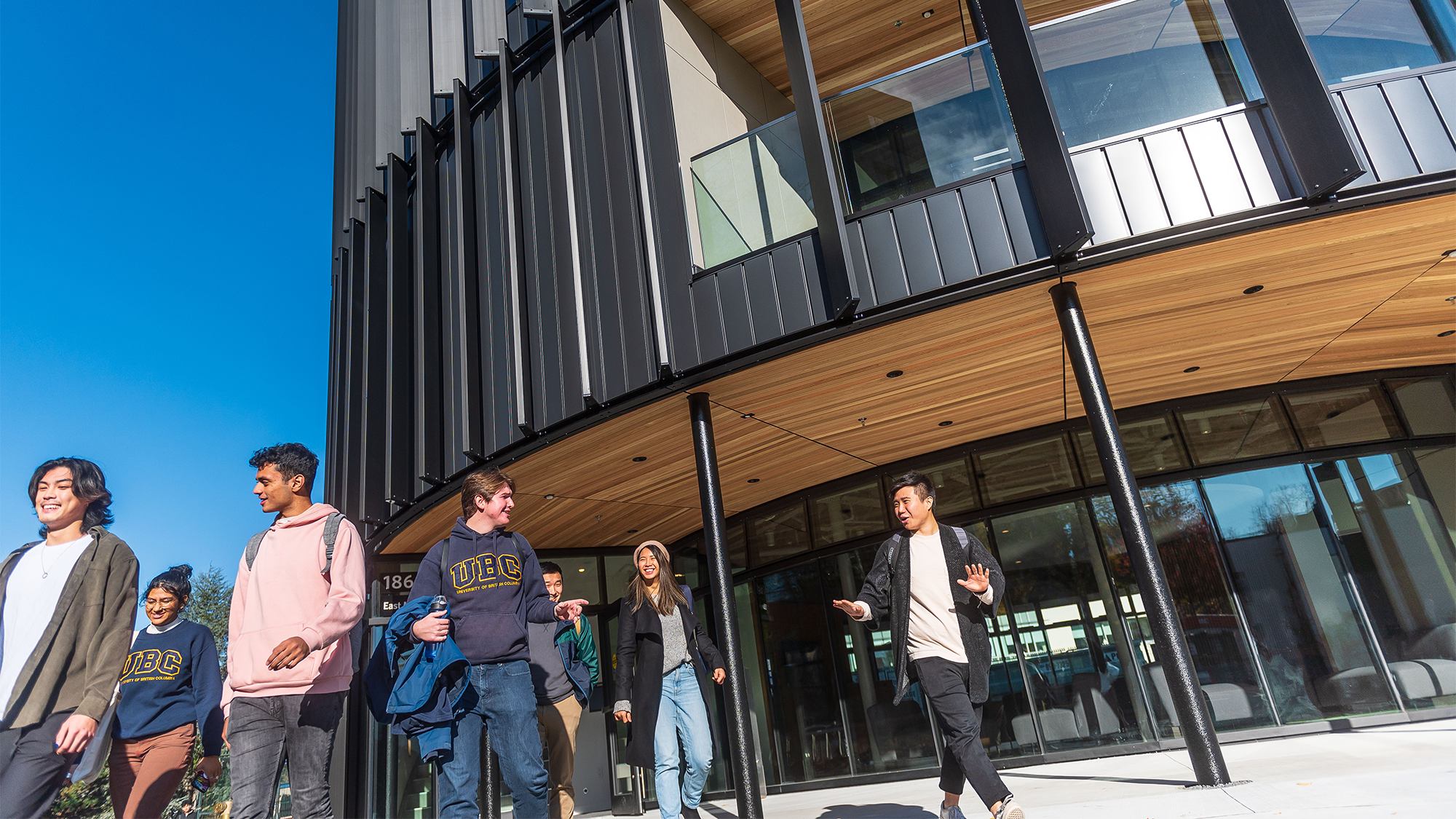 The Arts Student Centre has just been awarded the title of best in Design Excellence in Education by the Architecture Foundation of BC (AFBC). This prestigious recognition acknowledged Leckie Studio Architecture + Design Inc. for their outstanding work on the building, contributing to the elevation of architectural excellence across the province.
This three-storey, now iconic cylindrical building located on East Mall and Walter Gage Road has become a common meeting ground for Arts students to interact across disciplines, with spaces to relax and connect, collaborate on projects, and host events.
For more on the inspiration and background on this building, read our story below, first published in November 2021.
---
Almost a decade in the making
In 2012, the AUS envisioned the creation of a multi-purpose facility that would provide Arts students with the space and amenities to support their academic, social, and recreational needs. There was also a need to solidify the Arts identity through a common space. Being the largest faculty at UBC, it was challenging for Arts students to connect outside of their programs and build strong ties to their faculty without a unifying space to call their own.
In 2013, the AUS ran a student-wide referendum which saw a record number of students pledge their support for the creation of the facility. "With the ASC, students from different programs can come together under one roof to partake in shared experiences," says Ben Foster, a former AUS executive.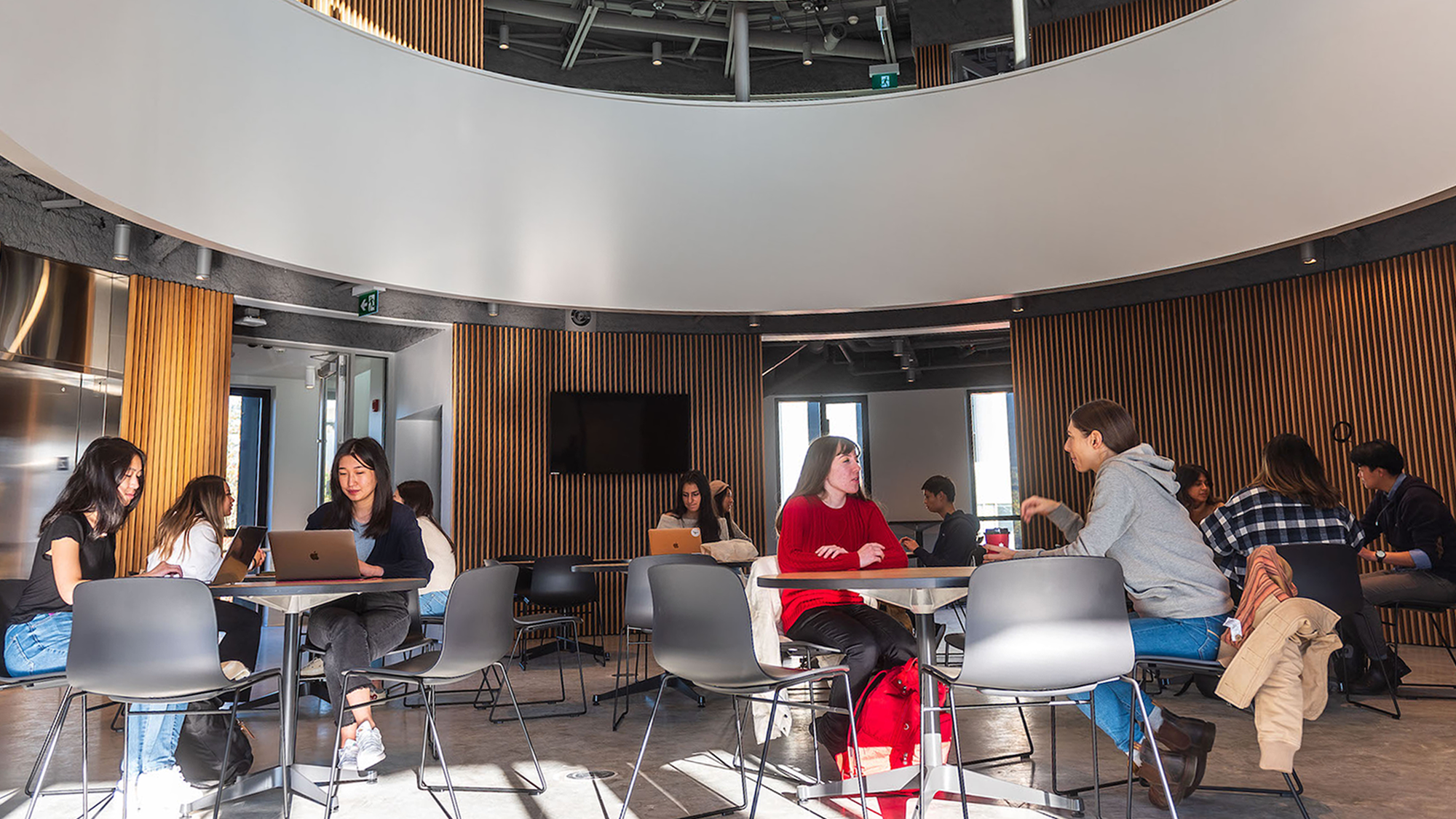 Arts students now have more space to study, eat, rest between classes, and socialize. The Arts Student Centre has an arts room with worktables, printers, and stationery for group projects, a kitchen with microwaves, accessible universal bathrooms, and lockers for clubs to store equipment. Students can also book meeting rooms with digital screens and whiteboards on the AUS website. The Meekison Arts Student Space on the second floor of the ASC (relocated from Buchanan Block D), continues to be a central space for Arts students and clubs to gather, study, host events and ultimately, build community.
"For those who endure long commutes or do not join extracurricular activities, I know that the ASC can and will serve as their home away from home, a hub to bring together the vast diversity of the Arts community," says Tomo Yamaguchi, former AUS president.
---
A sustainable architectural icon
The AUS worked with Vancouver architectural firm Leckie Studio Architecture + Design to bring their vision to life, providing input at multiple stages along the way. The resulting steel structure uses an abundance of wood and glass elements to create a warm, welcoming environment with ample natural light. It includes an eye-catching black exterior that accents neighbouring buildings and stands as an iconic new focal point.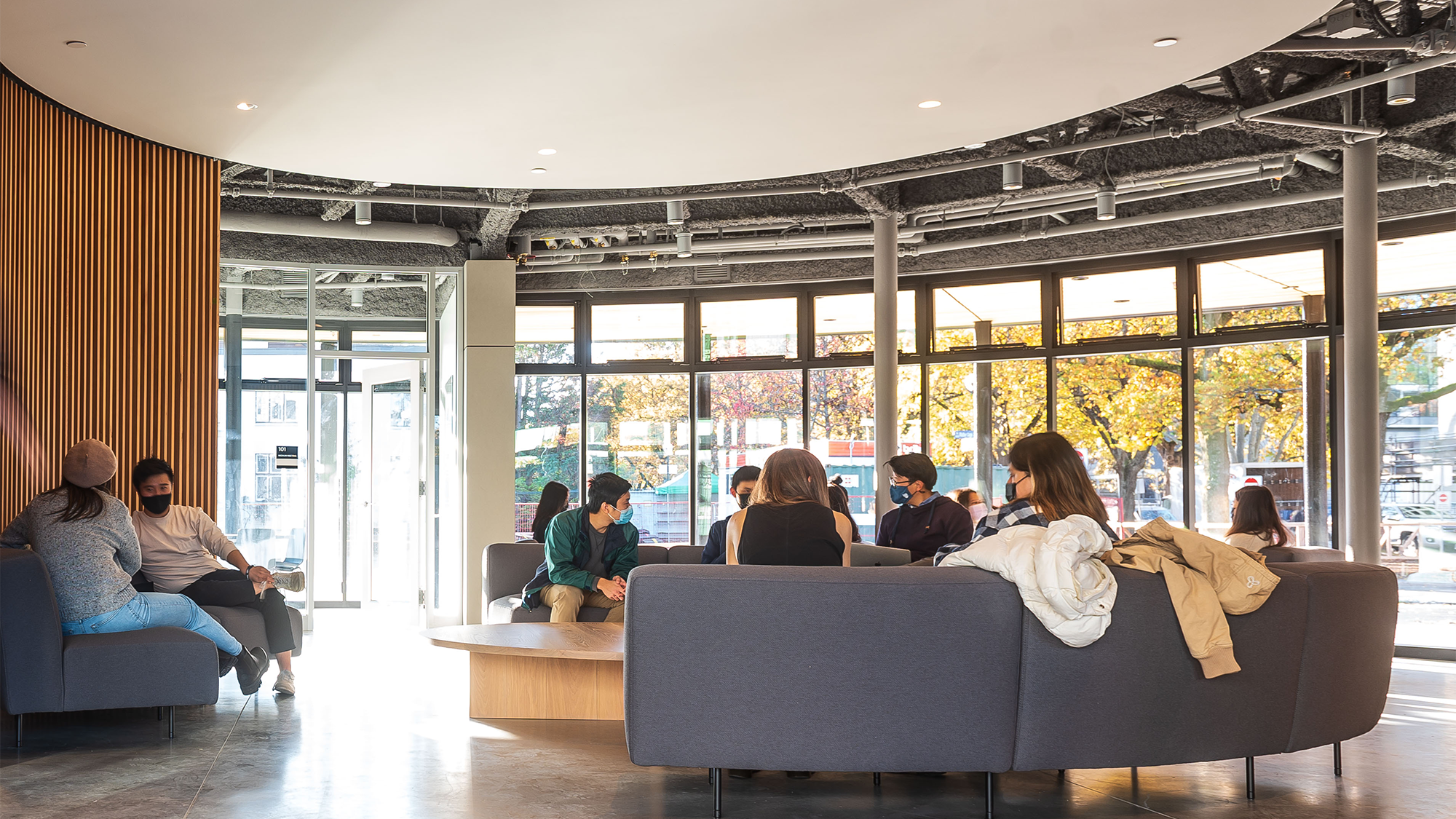 Sustainability is at the forefront of its form, with metal fins on the exterior to prevent bird strikes and minimize heat solar gain, automated ventilation systems for the building to naturally cool itself, and an open concept with large windows for light, ventilation, and all-around visibility. The cylindrical form ​​with a generous atrium between the second and third floors also honours the ASC's mission, allowing activity to continuously and serendipitously overlap, and encouraging interaction between Arts students across programs and activities.
---
A symbol of perseverance and dedication
The $10-million space was primarily funded by Arts students through an annual fee, with the Faculty of Arts donating $3-million and the university contributing $1.5-million.
"It took almost 10 years of student planning and collaboration with the Faculty to get the project from a fun idea to being built. Let it show young, driven students that hard work and focus on big things can pay off."
Ben Foster
Former AUS VP Administration
Former AUS executives say this is more than a building for Arts students — it is also a symbol of the perseverance and dedication of everyone involved in ensuring an Arts legacy on campus for generations to come. "The opening is a reminder of how effective student organizing can be on campus," says Foster. "It took almost 10 years of student planning and collaboration with the Faculty to get the project from a fun idea to being built. Let it show young, driven students that hard work and focus on big things can pay off."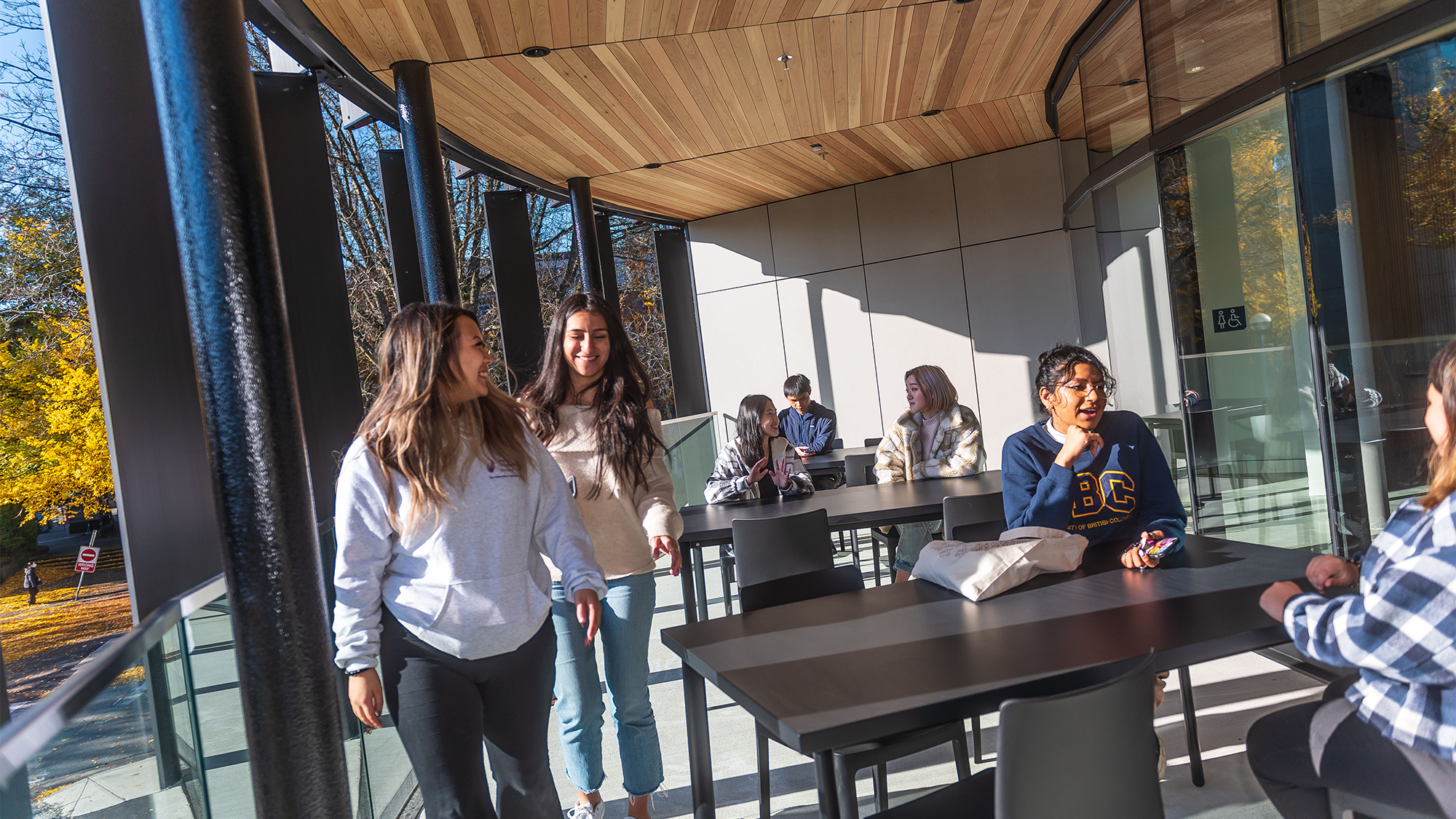 "I am incredibly happy to see this building finally come to life, and it means a lot that this was done by the tireless efforts of innumerable students and faculty members who dedicated their time towards this," adds Yamaguchi. "To the current and incoming Arts students of UBC: I truly hope that this becomes your go-to spot, your place of community within the campus."
---
Learn more about the Arts Student Centre: