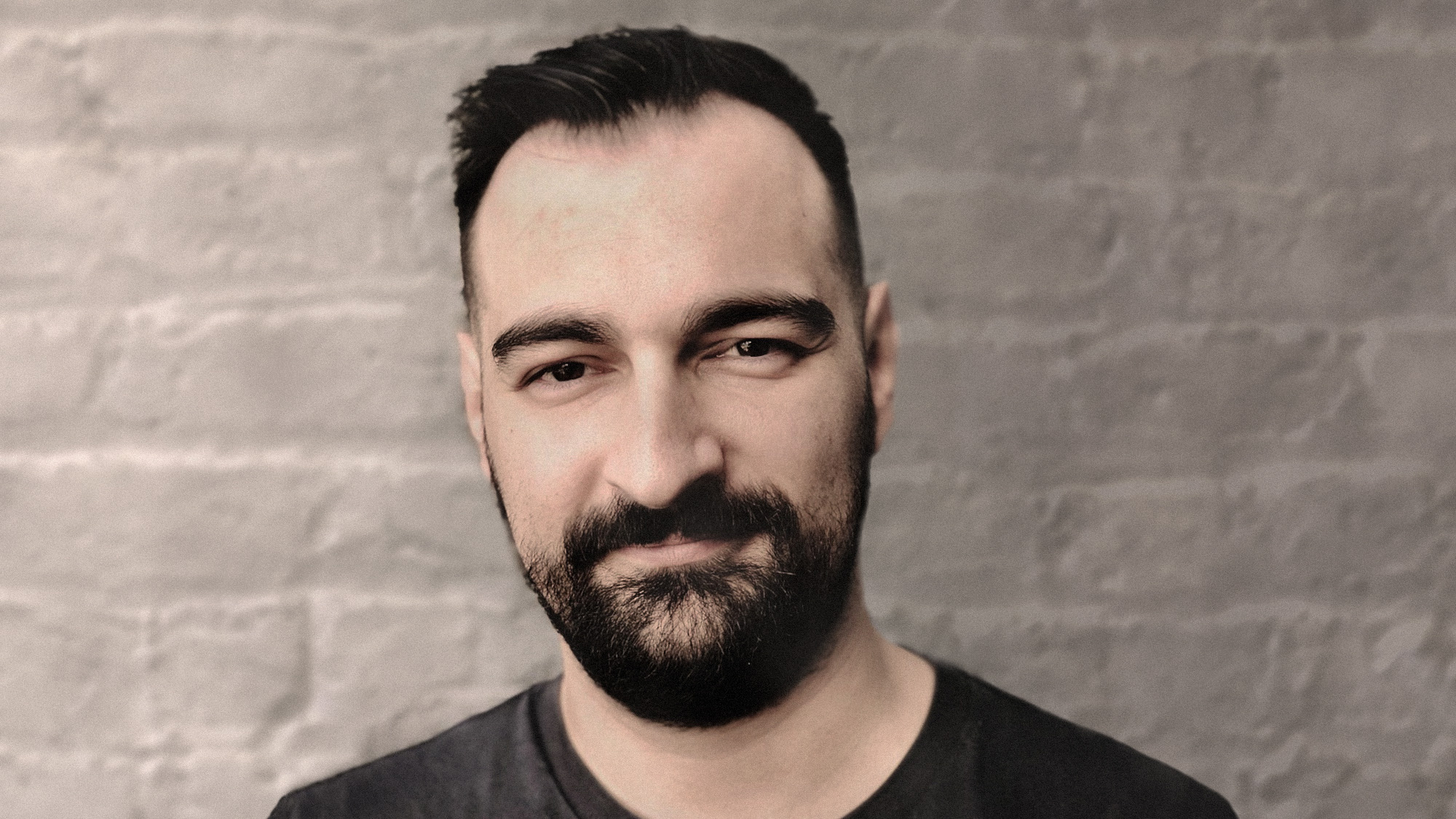 June marks Pride Month in North America, a month dedicated to celebrating the 2SLGBTQIA+ community and spotlighting the achievements and contributions of its members.

Dr. Ervin Malakaj, Director of Undergraduate Studies, German, whose work focuses largely on queer studies, recently received two significant honours that will provide him with opportunities to further his research.
---
In February, Dr. Malakaj was awarded a Research and Creation grant from the Canada Council for the Arts. The grant will fund a research trip for him to retrace his personal 'queer migration journey' to Germany from his home country of Bosnia and Herzegovina.
In March, he received a research fellowship from the Alexander von Humboldt Foundation in Cologne. He will be travelling there to work on his next book, on the topic of queer media engagement in early-20th-century Germany.
Ahead of embarking on these projects, we asked Ervin to share insights about his work and lived experience.
---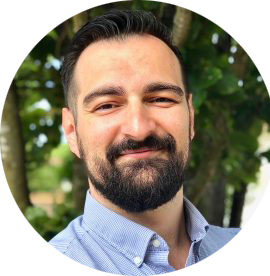 Dr. Ervin Malakaj (he/him)
Assistant Professor | Director of Undergraduate Studies, German
Department of Central, Eastern and Northern European Studies (CENES)
Dr. Ervin Malakaj specializes in late-18th- to 21st-century German media and cultural history. His research focuses on 19th-century literary cultures, film history, narrative theory, queer theory, critical pedagogy, and humanities as well as language study advocacy.
Ervin lives and works on the traditional, ancestral and unceded territories of the xwməθkwəy̓əm (Musqueam), Sḵwx̱wú7mesh (Squamish) and Səl̓ílwətaʔ/Selilwitulh (Tsleil-Waututh) Nations.
---
You have studied both queer theory and film history for many years. How do these research areas intersect, and what can we learn from studying the relationship between them?
Queer theory provides us with avenues toward a better understanding of how queer people experience the world and how the world shapes queer lives. It helps us interrogate frameworks hostile to queer life and cultural practice. It also helps us dream up means by which to better understand the various forms of queer living across time and place. In my own research, I study cinematic emotionality and how negative feelings like melancholia or frustration are important for queer cinematic storytelling.
For instance, I've asked questions like, 'What is the connection between frustration and queer German melodrama in the 1920s—a time of heightened interest in and struggle for queer rights?' By bringing together insights from queer theory and film history, we can glean important information about how public understandings of structural oppression of queer people shaped cinematic storytelling and mediation practices in this time period.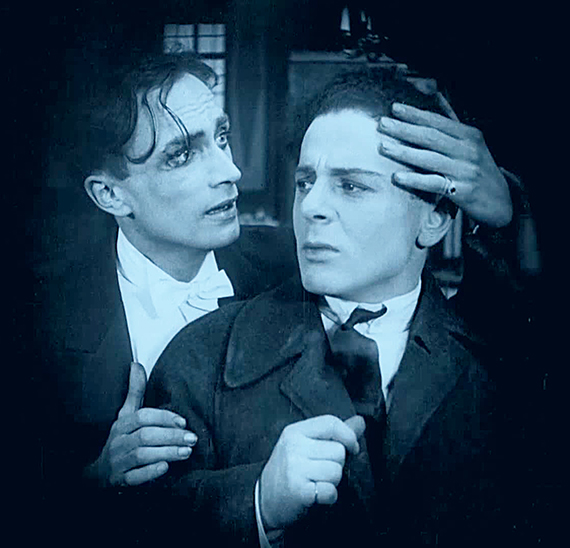 Are there insights from your work that resonate with what we see in contemporary storytelling? Are there lessons we can take away that can help increase understanding or allyship?
Absolutely! Genre conventions of contemporary queer cinema draw on a long history of queer cultural representation. The figure of the struggling homosexual whose life ends tragically is part and parcel of cinema cultures across national contexts. By focusing on German queer cinema of the 1920s, I not only call attention to this long history as an interesting aspect for queer cinema studies, but also show how this cinema has been watched by different generations of queer people—including our own!
In my assessment, the many generations of queer people who have watched painful films about 'queer life in the past' keep returning to sorrowful stories as a strategy to mourn those who have succumbed to long-existing anti-queer structures. This mourning becomes a means to recognize how some of those structures still persist today. At a time of increased duress for queer people, learning about the history of violence that has burdened queer life is a painful but necessary means by which to forge a path forward.
You are about to embark on studying what you've called your own personal 'queer migration journey.' Why are you pursuing this project, and why now? What excites you most about it?
As a queer person, I have felt excluded from the broader Bosnian and Herzegovinian diaspora community. For a long time I thought this was the reason why I avoided engaging with my personal history fleeing the Bosnian War. But over the course of the last year I learned that things were more complicated. I started experiencing pretty severe trauma episodes that shook my body-mind for days. In therapy, I learned that my childhood refugee experiences still haunt me and that avoidance was a powerful means by which my body-mind tried to protect itself from the pain of the past.
Journaling has been an incredibly important resource for me to find a way to my childhood self in order to start to learn how to live with trauma. In the process, I realized that sharing my writing about trauma, queerness, and life in the diaspora might prompt others like me to share their story, too.
Tetka Theory, the book I am writing about this subject, provides a framework to articulate queer Bosnian and Herzegovinian diasporic subjectivity. I'm hopeful that it not only helps tell my own story but that it serves as an invitation to diasporic queer people elsewhere to write about their experiences.
You've described a very moving and courageous undertaking. Your work invites frank conversation about topics that some might feel unsure how to navigate. What can you share with others about how you create safe space in the classroom?
I turn to queer-feminist pedagogy to devise classroom strategies that help students get to know one another. Good relations become an important foundation upon which to develop a better understanding about the material we cover in class as well as how this material relates to our world. Providing a space for students to negotiate how they talk to each other in class, encouraging care for others, and acknowledging the histories of oppression that affect student experiences of the classroom are key to good classroom practice.
What does being a queer person mean to you? How does your identity shape and motivate your research?
For a large portion of my life I was taught to hide and hate my queerness. This is no longer the case. But while I am grateful for queer studies for teaching me about queer life and the broader structures that suppress it, I know that the world is not a safe space for queer people. Many of my queer comrades still face the violence of the police state; they are subjected to public harassment at a time of heightened anti-queer resentment; and they face legislative decisions that rob them of their dignity. Despite all these attempts to suppress queer life, queer people organize, develop communities of care, and strive for a better world.
Being a queer person for me means acknowledging the hostility, and contributing to community efforts through which we can craft a better world—not just for queer people, but also for all those historically and structurally harmed by life in the present. For me, queer cultural history is a prime site at which both the histories of structural violence against queer people as well as forms of solidarity and community-building among the queer community become legible. How can watching a queer film from the past help us live more nurturing lives today? My research concerns questions such as these.
Do you have any specific recommendations for films or books for those wanting to learn more about queer studies?
One of the most transformative books on queer studies I read recently is Queer Silence: On Disability and Rhetorical Absence, by my dear UBC colleague, Dr. J. Logan Smilges (Assistant Professor of English). In this book, Smilges challenges and unveils ableist methodological and theoretical assumptions in queer studies.
For people interested in queer film history, I highly recommend Leontine Sagan's Mädchen in Uniform (Girls in Uniform, 1931), which is available in Koerner Library. A scholarly dossier on the film with a range of studies that would help contextualize it was recently edited by my CENES colleague, Dr. Ilinca Iuraşcu (Associate Professor of German Studies).
Is there anything else you would like to share?
I am drawn to experimental methods and cultural practices that help articulate the complex ways queer people have come to relate to one another and the world across cultural history. I'm working on a third book project, Divinatory Cultural Techniques, which examines occult practices around the year 1900. In this project I'm studying how queer people made knowledge and learned to negotiate their relations to the world on different terms compared to the leading sexological theories of their time.
Moreover, I am a longtime tarot practitioner. This last term, a student and I started an unofficial UBC Tarot Collective, where we seek to theorize how the sign system of tarot is a means to bring people together in order to negotiate better relations. I encourage anyone who's interested in joining the collective to reach out!