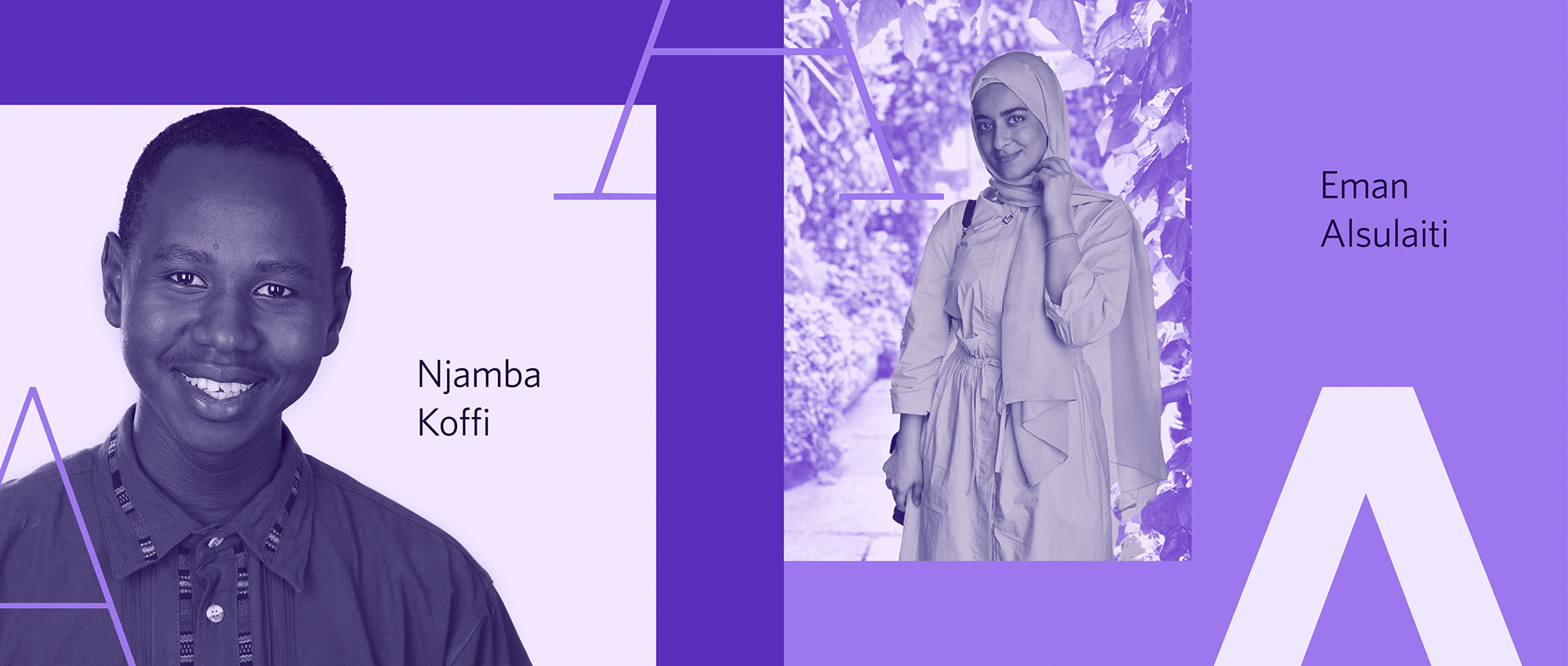 Eman Alsulaiti and Njamba Koffi have each received the 2022 Outstanding Leader in the UBC Community and Beyond award for their dedication to community change at UBC and beyond our campus.
---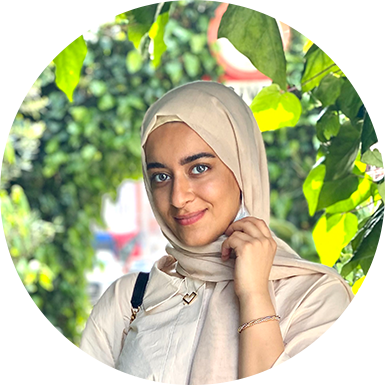 Eman Alsulaiti, Modern European Studies and Spanish
Eman won first place in the HUBBUB 16 competition, where her team submitted a development plan to the City of Vancouver. She was also selected as one of eight UBC delegates for the 26th United Nations Climate Change Conference, created a "Big Sister" Program to mentor young girls, facilitated ESL classes in Colombia, and volunteered as a cultural coordinator and interpreter at the Vancouver Association for the Survivors of Torture.
What student leadership opportunity had the most impact on you during your time at UBC?
I had the incredible opportunity of serving as the Undergraduate Student Representative for Spanish and Portuguese, which kept me strongly connected to UBC during my time away on exchange at King's College, London. Despite being physically far from UBC, the position allowed me to connect with and hear from many of my peers taking language and literature courses with the Department of French, Hispanic and Italian Studies. I advocated for student needs at department meetings, which exposed me to the faculty side that sustains my student experience, and strengthened my desire to go into academia in the future.
What advice would you give to incoming UBC Arts students?
Take advantage of the wealth and breadth of experiences available to you in the form of courses, clubs, and events!
What did you learn about yourself at UBC?
I work well under pressure. I enjoy being around all types of people. I like sharing experiences with others as much as I'm keen on discovering things by myself. I need to be around active, curious individuals who are willing to share their knowledge.
What message do you have for your graduating peers?
The COVID-19 pandemic proved to us that communities can come together to support a cause; this has taken leadership. Now, it is up to us to inspire change even in times of comfort, and that requires bravery.
---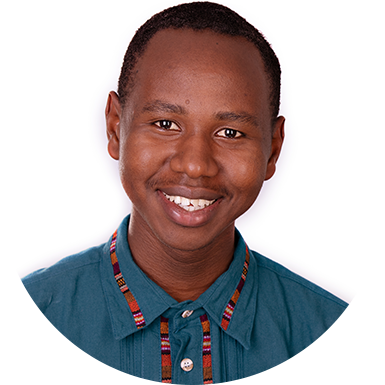 Njamba Koffi, International Relations and Creative Writing
Njamba is an author of the book Refuge-e: The Journey Much Desired, and a board member of The Inclusion Project. He was a Yale Young Global Scholars Instructors, president of the Africa Awareness Initiative, and a board member of the Vancouver Foundation and Amala Education. He has held at least three WorkLearn and Co-op positions, in jobs related to Equity, Diversity, and Inclusion and also worked as an undergraduate researcher at the Museum of Anthropology.
What student leadership opportunity had the most impact on you during your time at UBC?
Leading UBC Africa Awareness Initiative as the club's 18th president. From the conception of this club, students advocated for the creation and the improvement of the African Studies minor. Nonetheless, it is still one the most under-funded, under-promoted programs at UBC, which woke me up to the reality of bureaucracy and how the lack of political will slows down inclusion in big organizations like UBC.
What advice would you give to incoming UBC Arts students?
It is worth taking an hour or a day to map out their dreams and aspirations as well as their values at the very beginning of their university career. I created a 10 year-long roadmap when I started at UBC, and identified 5 core values—including maintaining personal integrity amid changes and a commitment to excellence in all my work. I credit much of my university success to this act of looking ahead and diving deeper within, and I think all UBC Arts students—not just incoming ones—can benefit from the practice.
What did you learn about yourself at UBC?
I am a very resilient human being; my experiences of growing up in conflicts, living and surviving in refugee camps to ending up in a leading global institution are both unsettling and inspiring. This became clearer once I shared my stories, and my lived experiences were contrasted with those of my privileged peers whose lives were set from birth. Additionally, now I know I define myself instead of always being defined by society and my personal circumstances.
What message do you have for your graduating peers?
I am currently thinking about my chosen literary grandmother, Maya Angelou, who said, "Seek patience and passion in equal amounts. Patience alone will not build the temple. Passion alone will destroy its walls." I think it is a message I'd like to give to my peers; the latter part of our university experience was shaped by a global pandemic which is just a tiny segment of the challenges facing our generation. With patience and passion, we can build the courage and perseverance we need to deal with the climate crisis, decolonization, anti-racism, and other issues.
Related:
Learn about Njamba's work on the "Decolonizing MOA's African collections" project