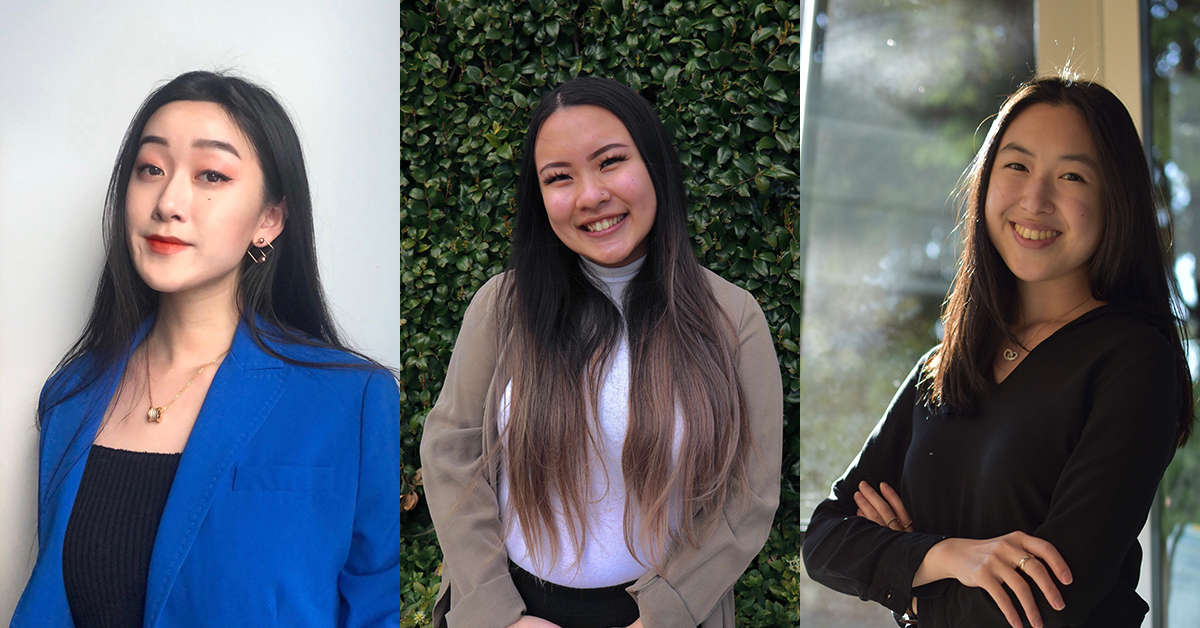 As the 2021/22 academic year approaches, the Arts Undergraduate Society (AUS) is gearing up to welcome students back to UBC!
We talked to AUS members and Arts students Renee, Elisha, and Chelsea to learn more about the Arts Undergraduate Society and how students are making an impact in the Faculty of Arts.
---
What is the Arts Undergraduate Society?
The mission of the Arts Undergraduate Society (AUS) is to improve the social, academic, and professional lives of students in the Faculty of Arts. They organize tutoring collaborations with the AMS, run professional development workshops, organize large social events like KickstART for incoming students, The Great Arts Sendoff for graduating students, and more! The AUS is excited to support you through programming, events, and services in the upcoming year.
"My transition into first year was intimidating as I was going into a brand new environment. Attending AUS events allowed me to meet like-minded peers from all over the world, as well as foster connections with people I wouldn't have otherwise met. I'm proud to be part of a team that supports Arts students from their first year to their last!"
Renee Chan
VP Engagement, fourth-year English Literature major with a minor in Psychology
Executive: composed of the executives and AUS president, students meet weekly to discuss the top-level organization of the AUS, its mission, and goals.
Academic: addresses all aspects of student academic life, including academic support, professional development, and wellness.
Administration: oversees all AUS property, including the Meekison Arts Student Space, the Arts Student Centre, and their day-to-day operations.
Engagement: organizes all branding, marketing, web management, merchandise, and communications for the AUS.
External: manages all external relations of the AUS, including relations with the faculty, UBC, Alumni Affairs, sponsors, and philanthropic organizations.
Finance: allocates and distributes all AUS grants, including the Dean's Grant, Club grants, and conference grants.
Internal: oversees hiring, elections, and internal development of the AUS experience.
Student Life: organizes all social events and opportunities held by the AUS.
All portfolios are run by undergraduate students. Students are either elected or hired throughout the year to fill positions.
---
Major Upcoming Initiatives
Alongside all the welcoming festivities being planned for return to campus, the AUS has two major initiatives that they hope will benefit all Arts students at UBC this fall.
KickstART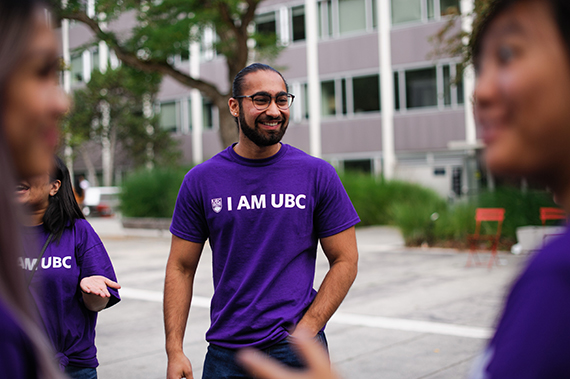 KickstART is an Arts-centered, four-day orientation program for incoming first- and second-year students! Events will include networking opportunities, wellness workshops, and social events where you will have an opportunity to get to know your fellow Arts classmates. KickstART is meant to "kick off" the Arts experience and ease the transition into university life! Save September 14–17 in your calendars and follow the AUS on their social media channels for updates.
---
The Arts Student Centre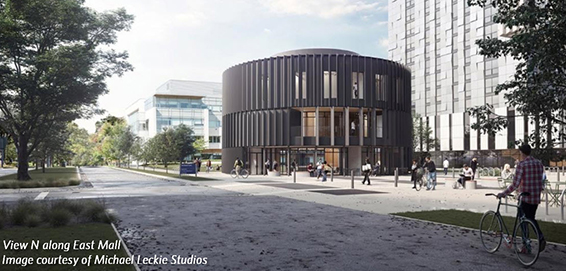 Expected to open in October, the Arts Student Centre aims to improve the academic, social, personal, and professional lives of Arts students at UBC Vancouver. Spread over three floors and approximately 1,000 square meters, the Centre will provide much-needed amenities to support the learning, social, collaboration, and innovation space needs of our diverse student population. You can look forward to dedicated meeting rooms, study spaces, the new AUS office, recreational spaces, and even an art gallery!
"To me, the completion of the new Arts Student Centre is one of the most exciting things about returning to campus, and I can't wait for all the events that the arts community will get to experience there. Looking forward to seeing all Arts students in our very own space!"
Elisha Fu
VP Administration, fourth-year Psychology major
---
Get involved with the AUS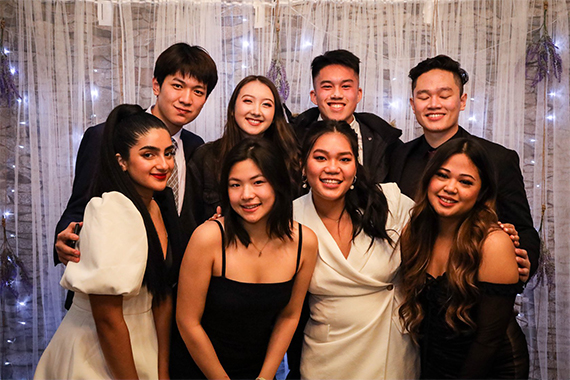 Getting involved with the AUS is easy. Attend their virtual events, follow them on Facebook and Instagram, and stay tuned for their new website launching this fall. And, if you love what they do, consider joining the AUS! There are several opportunities throughout the fall, spring, and summer to volunteer. They hold elections for executive positions twice annually.
"Joining the AUS in third-year was one of the best decisions I have ever made. I felt lost and overwhelmed in first- and second-year from not getting involved with anything. There were so many clubs to choose from so I figured why not just get involved with my own faculty! The AUS has welcomed me with open arms and I made memorable experiences and friendships that I will cherish for life."
Chelsea Bian
AUS President, fifth-year Speech Science major
AUS Fall Hiring
The AUS will be hiring in the fall, with positions open in all portfolios. The AUS will also be looking for a First Year representative, and members for the First Year Committee (FYC). Follow their social media channels to learn more details.
---
Coming to university is an exciting transition and we hope this post has given you some insight on ways to connect with your Arts community. The Arts Undergraduate Society is dedicated to providing an enriching student experience and is ready to welcome you when you arrive at UBC!