When Kristen Barnett first started university, she didn't know anything about archaeology except that "archaeologists take things." Today, she's among a small group of Indigenous archaeologists who are redefining the profession.
Dr. Barnett, who joins the UBC Department of Anthropology this fall, is committed to Indigenous archaeology – an approach that aims to advance decolonization and is driven by the needs and interests of the associated community. "Indigenous and western approaches are combined as equals and Indigenous peoples engage with scientific study as active participants and sovereign decision-makers, rather than passive objects of study," she explains.
Her work stands in direct opposition to previous (and in some cases ongoing) practices in which archaeologists entered a community, took artifacts away to distant repositories and museums, and produced narratives about that community without consulting its people – narratives which often served to justify colonialism and white supremacy.
"Indigenous archaeology continues to be vital to the location of burials associated with boarding or residential schools, to identifying and protecting sites of heritage, and advocating for mother earth in order to continue receiving her sustaining gifts."
Dr. Kristen Barnett
Assistant Professor, Department of Anthropology
When Dr. Barnett began her work with the community of Togiak (a remote village in southwest Alaska near her traditional homelands), one of her first priorities at the request of the community was to help them recover belongings and human remains that had been removed by an archaeologist in the 1960s. She then worked closely with the community — including Elders and youth — to understand their needs and priorities and to determine how future archaeological work might support their interests. She is now engaged in a multi-year NSF-funded research project with the community that involves rematriation of materials and belongings, excavation, education, and digital storytelling.
The excavation work will aim to answer questions that the community has about its ancestors, including how they lived, interacted with other villages, and adapted to climate and colonial influences. 
We spoke to Dr. Barnett about the principles of Indigenous archaeology and how it can support the long-term goals of its host communities.
---
How did you become interested in archaeology?
I did not take a traditional path to college. When I started college, archaeology was not something I thought about and may not have been in my vocabulary. Even so, I understood that archaeology existed without being able to name it. One thing that seems universally known is if an archaeologist has been somewhere, things have been taken. As a Native student, I took courses in both archaeology and Native American Studies. I realized that incorporating archaeology into Native American Studies presented an opportunity to provide better representation of NDN* existence and experiences, establishing clear connections of pasts, present, and futures while also changing the way the public understands NDN peoples. I wanted to be part of that. It was exciting to think about the impact I could have as a professor and researcher. Not only could I practice a restorative archaeology, I could be part of teaching a new approach that was well situated to include Indigenous feminisms. This has translated to Indigenous and Indigenous-centered archaeologies, the latter being practiced by non-Indigenous folx, welcoming all peoples while putting protections in place for the inadvertent appropriation of Indigenous identities.
*NDN: An acronym for Not Dead Natives. A term that First Nations/Indigenous/Native Peoples use to refer to themselves as a political statement with two main objectives: a reminder that despite attempts at genocide we are still here, and secondly, resisting categorization that is only in relation to settler-colonial occupation.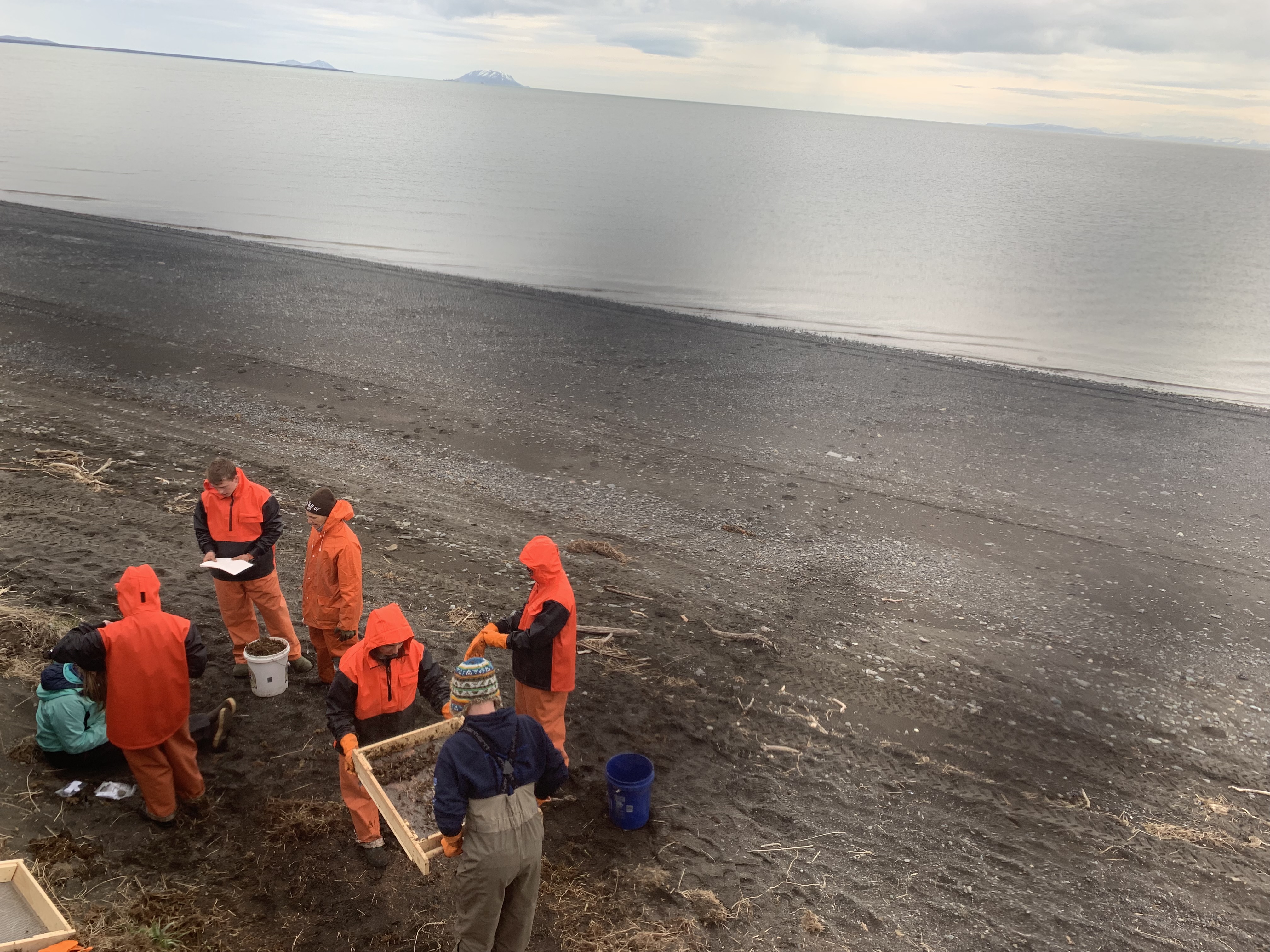 What is Indigenous Archaeology?
Definitions vary, some rely on a definition of an archaeology that is "with, by, and for" Indigenous peoples. For me, a defining aspect is situating Indigneous archaeology within Indigenous studies and incorporating archaeological methods as needed, adapting them to meet the needs of the individual place and people. This includes implementation of Indigenous epistemologies (knowledge), ontologies (being), and axiologies (values) as well as diasporic studies. 
The definition I rely on includes an emphasis on Indigenous sovereignty and decolonization, ensuring that archaeology supports comprehensive long-term plans for associated communities, relies on community protocols, and supports Indigenous futurity. Being an archaeologist and a Indigenous person are not mutually exclusive. Indigenous archaeology is practiced by an Indigenous person and Indigenous-centered archaeology is practiced by anyone. This distinction aids in avoiding unintentional appropriation of Indigenous/NDN identity while remaining an inclusive practice.
What are you working on right now?
I have a multi-year National Science Foundation supported collaboration in Togiak, Alaska – "Temyiq Tuyuryaq: collaborative archaeology the Yup'iit way." As a result of the pandemic this collaboration is paused until it is safe to resume in-person. The collaboration included teaching two week-long place-based Indigenous archaeology courses at the Togiak School during Experiential Learning Week. Engaging youth and community is central to the work. The project provides funding for graduate students, undergraduates, and community intellectuals and youth that supports ongoing teaching/learning/collaborative partnerships. Togiak is a rural village and traveling to conduct in-person collaboration carries the risk of exposing elders, youth and community members to COVID-19, placing us in an impossible position for the time being. 
My research program is continuing and includes a focus on Indigenous futurity, a space that allows us to imagine ourselves as sovereign peoples without settler-colonial oversight. This includes creative work of digital storytelling, virtual reality, and engaging with archaeological materials and belongings in spaces that allow for rematriation, and the right to determine how these items are interacted with, renewing/affirming ancestor relations, and remaking meaning of these items as part of the sovereign right to create, incorporating art, performance, and/or monument at community choosing.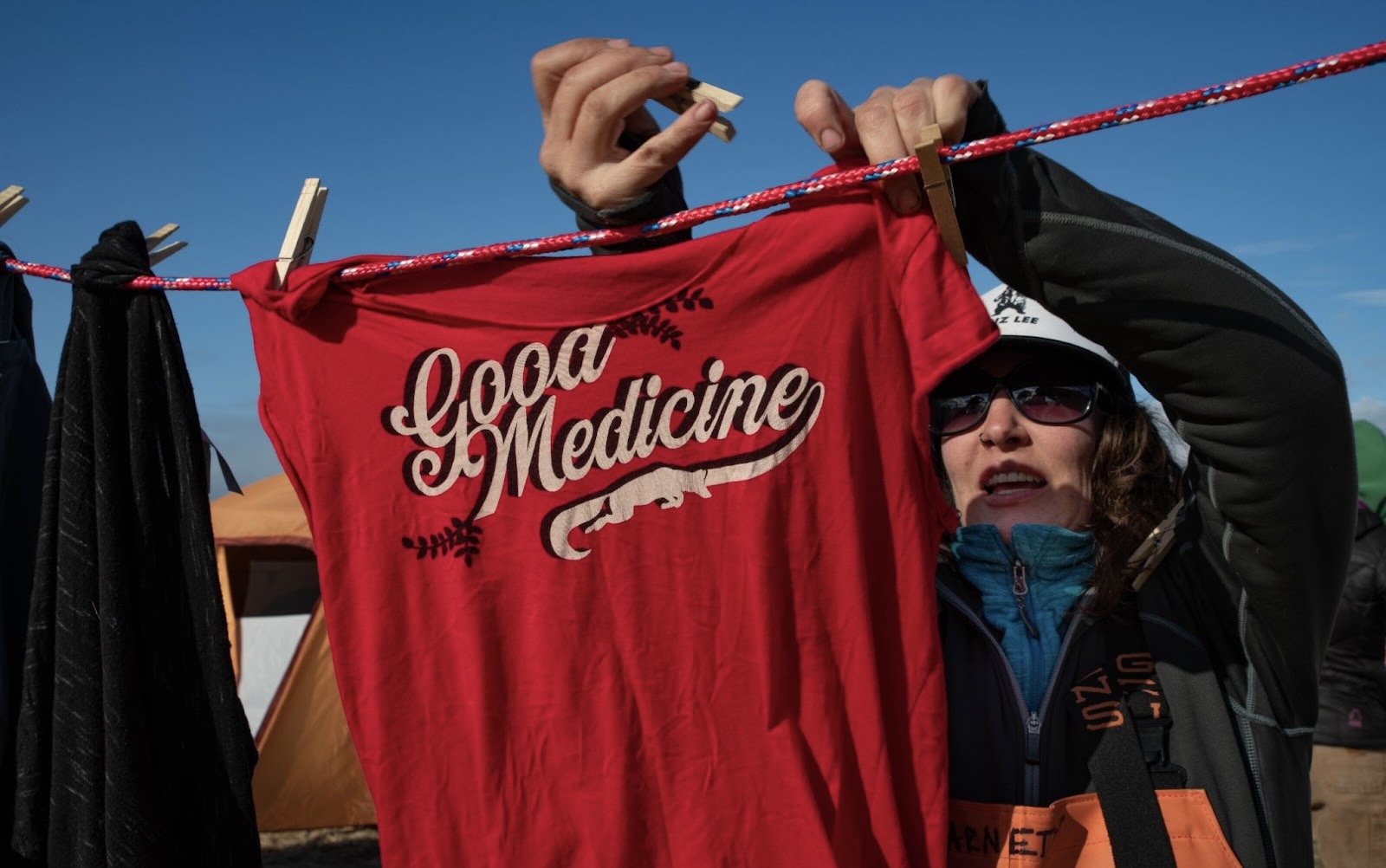 Why is this work important?
In settler-colonial nations such as Canada, the U.S., Australia, New Zealand, and South Africa, among others, a central objective has been the disappearing NDN peoples. This includes violent tactics such as genocide and assimilation in combination with affirming colonial historical narratives, silencing NDN voices and experiences. 
Orthodox archaeology plays a significant role in establishing these dominant narratives, creating histories on behalf of NDN Nations from a settler-colonial perspective that politically and socially supports the nation-state. In recent years, Indigenous and Indigenous-centered archaeology have gained ground but the number of Indigenous PhDs in archaeology remains low, at less than 30.
There is an increasing number of allies practicing Indigenous-centered archaeology, yet it is vital that NDNs lead these efforts, establishing best practices, bringing unique perspectives and experiences, and demonstrating the effectiveness of braiding Indigenous and western sciences together for a vigorous and inclusive inquiry. Indigenous archaeology stands in direct resistance to the ongoing 'disappearing' of NDN Nations and Peoples and the exploitation of our mother earth. It continues to be vital to the location of burials associated with boarding or residential schools, to identifying and protecting sites of heritage, and advocating for mother earth in order to continue receiving her sustaining gifts. Indigenous archaeology advocates for futures as well as a truth telling of NDN pasts, benefiting everyone.