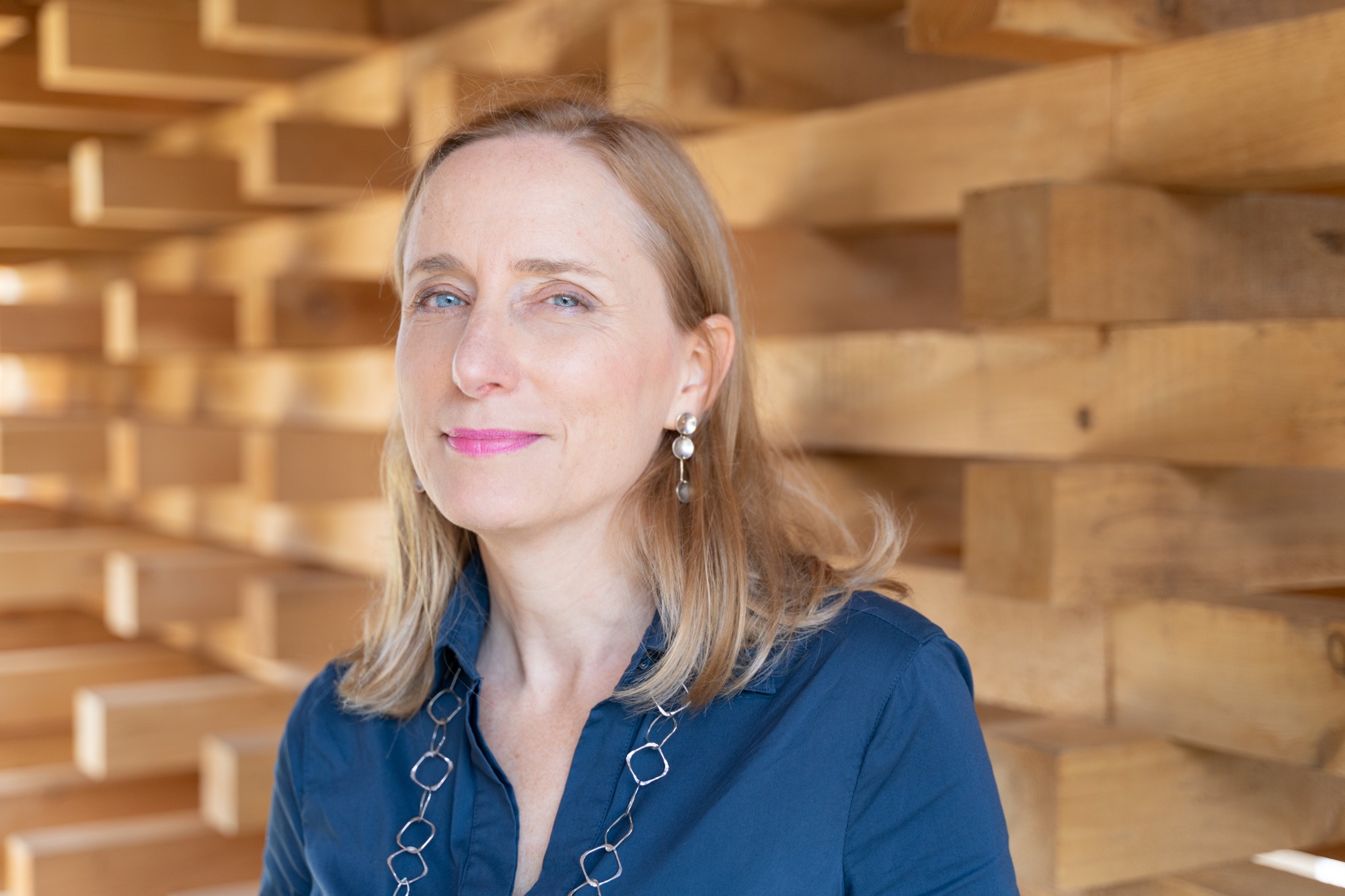 When Mary Chapman tells people she's an English professor, the most common response she gets is: "I'd better watch my grammar."
For Chapman, that's a discouraging sign that most people have no idea what an English professor actually works on. Chapman's current research looks at how a mixed-race author navigated racial and gender politics at the turn of the 19th century, while her colleagues work on topics ranging from Indigenous identity to environmentalism, refugees, and fake news. They still teach the next generation how to write (and, yes, to use proper grammar)—but they also have critical insights to share about some of the biggest issues that society is grappling with.
Unfortunately, says Chapman, not enough of their knowledge trickles beyond the scholarly article or monograph. And when the media need experts to weigh in on topics like climate change, radicalism, or the ethics of artificial intelligence, they usually don't think of calling on scholars who study literature, classics, or philosophy.
"Society is asking for humanities scholars to weigh in on the ethics of AI, on the perpetuation of fake news, on broader questions about identity and nation."
Mary Chapman
Academic Director, UBC Public Humanities Hub
Chapman sees that as a missed opportunity. Society needs to hear from people who understand history, people, and culture to help it make sense of a rapidly changing world, she says. As the newly appointed Academic Director of the UBC Public Humanities Hub, Chapman's goal is to advance knowledge exchange and to empower humanities scholars to share their insights more widely.
"We live in a much more complicated, interconnected world with technological advancement happening at such a great pace that it's hard for us to keep our facts straight," she says. "The skills that humanities researchers have — critical thinking, empathy, a comparative method and a deep sense of history — can help us better understand the issues contemporary society is facing."
The Public Humanities Hub
With a mandate to highlight and to develop public-facing humanities research, the UBC Public Humanities Hub was announced as a pilot project earlier this year and officially launches this October.
Over the past few months, Chapman and her steering committee have been busy planning a public speaker series, coordinating a fellowship competition, developing a media training series, and brainstorming ways to support public-facing humanities research. Their guiding verbs, she says, are incubate, collaborate, communicate, and advocate.
"The impetus behind the Public Humanities movement at UBC is to give scholars an opportunity to participate more fully in the mobilization of knowledge — in the sharing of their own ideas," says Chapman. "So, not simply standing at the sidelines hoping a journalist will call them up for a soundbite, but partnering with others. The Hub wants to encourage collaboration in a variety of forms and we want to help faculty imagine new ways of communicating their research — whether through an exhibit, an op-ed, a podcast, a website, a video, or a community project."
Having worked in publishing and arts administration, and on various knowledge mobilization projects, Chapman is well equipped for her new role. Before completing a PhD in American Literature at Cornell, she worked for CBC on the award-winning documentary TV series, The Struggle for Democracy. She also founded a summer theatre troupe that toured Eastern Ontario in a rented station wagon, performing an original musical about the history of the region. She credits those early experiences with giving her insight into what it takes to share complex ideas in an engaging way.
The Growth of Public Humanities
Public Humanities is not a new concept, but Chapman says there has been significant momentum in the last decade.
"The division between the town and the gown has become less rigid, and there are now more incentives for scholars to become more involved in public-facing humanities," she says.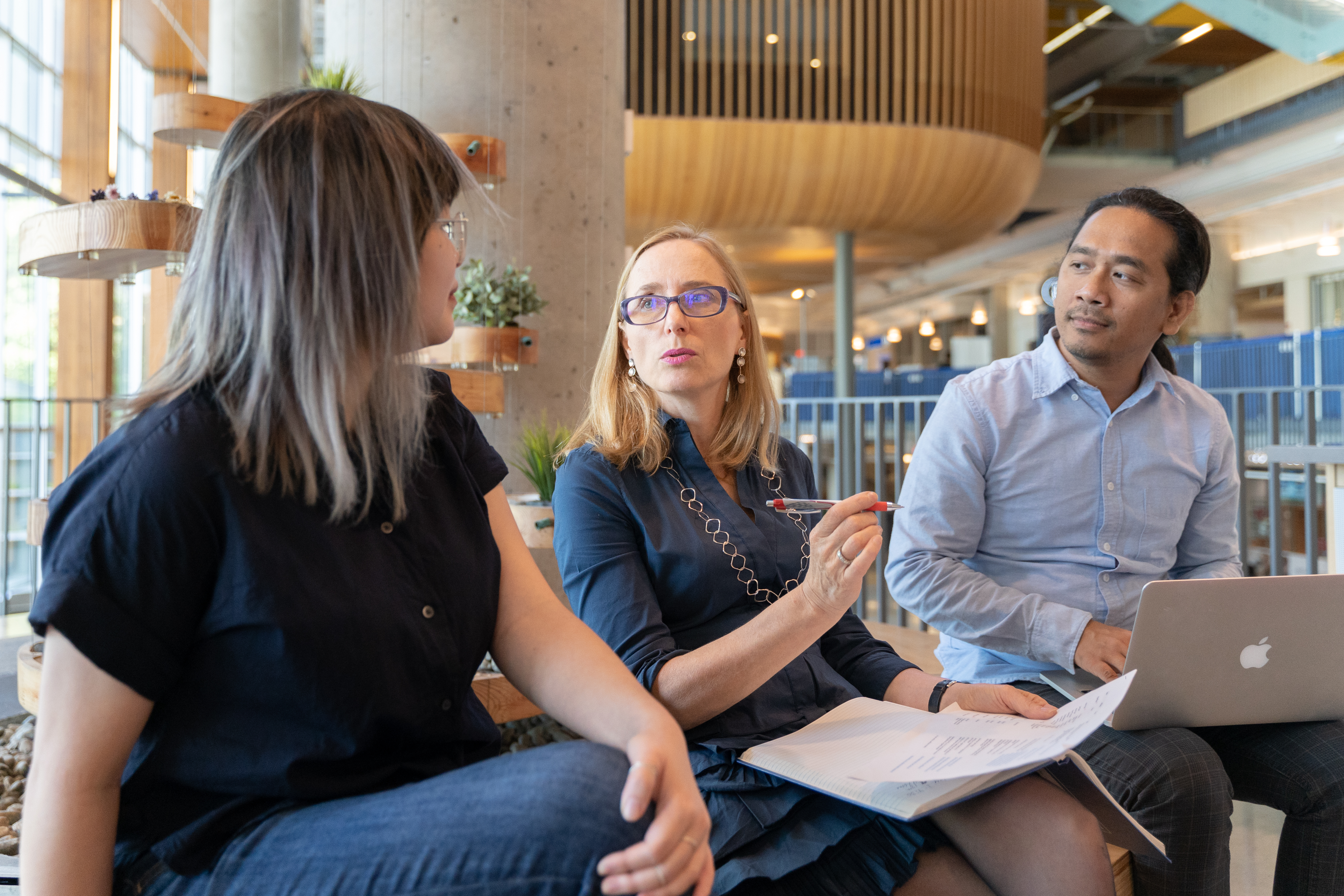 Social media has made it easier for scholars to share ideas and to find collaborators. Federal agencies like the Social Sciences and Humanities Research Council of Canada have created funding streams with community engagement components. In 2017, The Conversation Canada — a platform featuring articles written by academics and edited by journalists — was launched by UBC Journalism professors Alfred Hermida and Mary Lynn Young. (In its first year, its articles, many written by humanities scholars, were viewed more than 13 million times, making it one of the most successful Canadian media startups of all time.)
Chapman stresses that many humanities scholars at UBC are already engaging the public in novel ways. She points to historian Heidi Tworek, who informs public dialogue on media and democracy by writing op-eds for mainstream media and sharing her expertise directly with policy makers. Earlier this year, Tworek provided expert testimony to the International Grand Committee Hearings on Big Data, Privacy and Democracy, where she shared five lessons from history that should inform policy.
Others include Kyle Frackman (Central, Eastern and Northern European Studies) and Gregory Mackie (English Language & Literatures), who recently partnered with UBC's Rare Books and Special Collections library to curate a public exhibition on queer history.
Chapman says society has a tremendous appetite for more public-facing research, in large part because the world increasingly needs people trained in the humanities to help citizens to evaluate and to re-imagine the human experience and to work on collective solutions.
"Society is asking for humanities scholars to weigh in on the ethics of AI, on the perpetuation of fake news, on some of the broader questions about identity and nation," says Chapman. "Our timing is perfect."
---
About the Public Humanities Hub
The Public Humanities Hub is a three-year pilot project to support collaborative research among Humanities scholars and to highlight and develop public-facing research in the Humanities. Supported by UBC Academic Excellence Funds, the Public Humanities Hub was spearheaded by Dr. Matthew Evenden during his tenure as Associate Dean of Research for the Faculty of Arts. It is the result of wide consultation with UBC Humanities researchers, and has been developed to complement the existing research clusters competitions to provide support fitting the nature of collaboration within the Humanities.
The development of this pilot is a result of collaboration between the Faculty of Arts, the Faculty of Education, the Peter A. Allard School of Law, the Faculty of Creative and Critical Studies and the Irving K. Barber School of Arts and Sciences, with the support of the offices of the President, the Provost and VP Academic, and the VP Research and Innovation.
The Hub will support a number of strategies identified in UBC's Strategic Plan, including Research Excellence Strategy 6: Collaborative Clusters; Strategy 7: Research Support; Strategy 9: Knowledge Exchange and Strategy 10: Research Culture.
Steering Committee
Members of the Public Humanities Hub's Steering Committee include: David Gaertner (First Nations and Indigenous Studies), Katherine Huemoeller (Classical, Near Eastern and Religious Studies),Christina Laffin (Asian Studies), Siyuan Liu (Theatre and Film), Laura Moss (English Language and Literatures), Teresa Rogers (LLED), James Stewart (Law), Heidi Tworek (History), and Megan Lobay (ARC).
---
The Hub's upcoming events and activities
Oct 24, 2019: Talk by Paul Yachnin: Why humanity needs the humanities now: Five ways to move the humanities into public space and public action
Nov 4, 2019: Public Humanities Hub Media Training Series: Kick-off workshop
Nov 15, 2019: Lightning talks by faculty and graduate students from University of Washington's Simpson Center for the Humanities (time and location TBD)
Plus, weekly office hours with Megan Lobay (Digital Humanities and Social Sciences Analyst at ARC) Buchanan Tower 626; 1-3pm every Monday
The office of the Public Humanities Hub is located in Buchanan Tower 626. For more information, contact public.humanities@ubc.ca or follow the Public Humanities Hub on Twitter and Facebook.