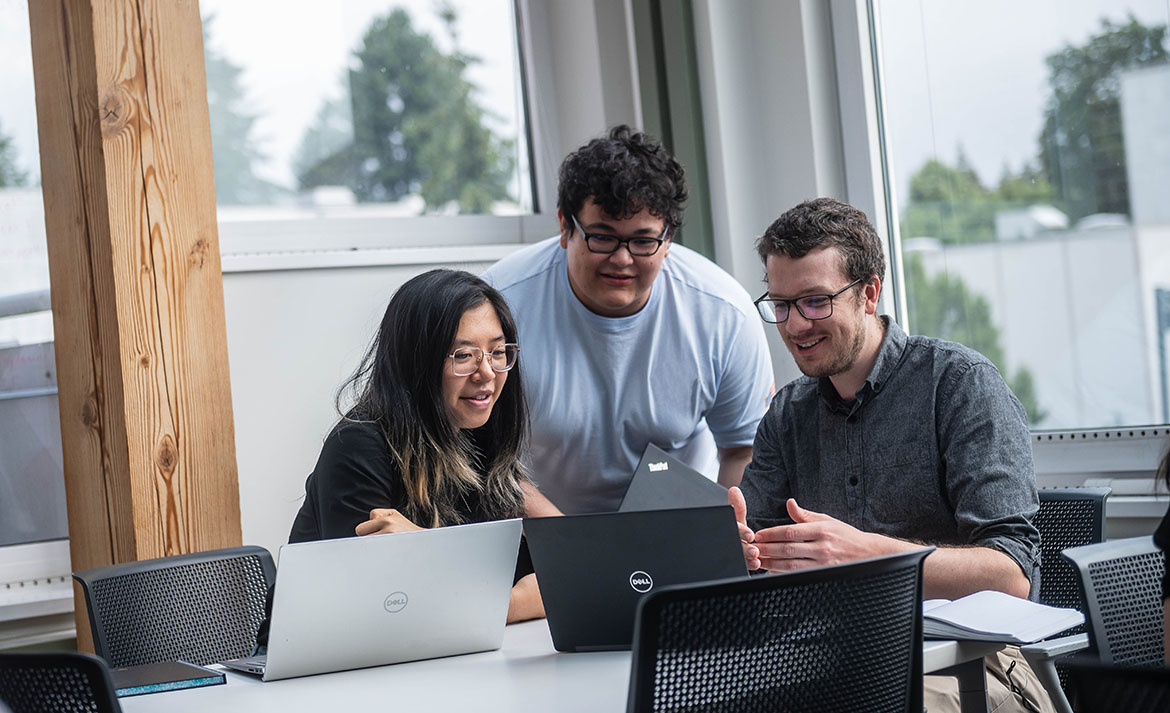 Getting a university education is a rite of passage for many, long heralded as a pivotal, foundational, or even 'essential' step toward adulthood. The experience is a formative time when one comes into one's own, taking on adult responsibilities and acquiring both broad knowledge and skills, such as critical thinking, research, writing, self-discipline, organization and more.

But are students adequately prepared for real-world career challenges after graduation? How effectively do classroom and study experiences translate beyond the campus?
Emphasizing the need to prepare students for their careers, UBC's Strategic Plan prioritizes Practical Learning (Strategy 13), encouraging the UBC community to "Expand experiential, work-integrated and extended learning opportunities for students, faculty, staff and alumni". Yet, where to begin?
To help encourage Arts faculty to envision and implement practical learning components into Arts courses, a multidisciplinary group has developed a new Practical Learning Strategies web resource, along with an integrated community that offers one-on-one support. The effort is a collaboration involving Arts Work Integrated Education, Arts Alumni, Arts ISIT, the UBC Career Centre and the Centre for Teaching, Learning, and Technology (CTLT).
To share more about what this resource offers to Arts faculty, and the inside story of why and how it was developed, we spoke with Julie Walchli, Executive Director, Work Integrated Education and Career Initiatives in Arts.
---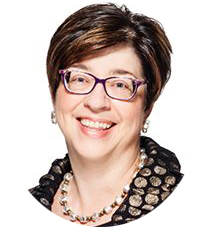 Julie Walchli, Executive Director, Work Integrated Education and Career Initiatives, Faculty of Arts
Julie has worked in the field of co-operative education since 1997, when she founded the first co-op education program in Arts at UBC while she was a sessional instructor in the English Department. Since then she has helped to create an Arts-wide program for students throughout all undergraduate programs, masters programs in UBC iSchool, and recently for PhD students in the English and History Departments.
Julie lives and works on the traditional, ancestral and unceded territories of the xwməθkwəy̓əm (Musqueam), Sḵwx̱wú7mesh (Squamish) and Səl̓ílwətaʔ/Selilwitulh (Tsleil-Waututh) Nations.
---
What is this project all about?
To start with, 'practical learning' is a broad term, and it looks different in different disciplines. But overall, the concept is about enriching student learning with experiences that help students link what they learn in the classroom with the world outside it.
The main goal of this project was to make it easier for faculty members to incorporate practical learning experiences into their courses. To do this, we've developed this Practical Learning Strategies web resource that serves as a hub for all kinds of information. Key among the components is a series of 'teaching stories': accounts of UBC Arts faculty members who are already using a practical learning approach, which can serve to inspire and guide others who wish to incorporate practical learning in their own courses.
The web page provides one point of contact for faculty members to connect with professional staff who can support them in their efforts. The resource also streamlines the support process to engage the CTLT and the Career Centre experts. It's important for faculty members to understand they don't have to figure this out alone: there's a community ready to work with them.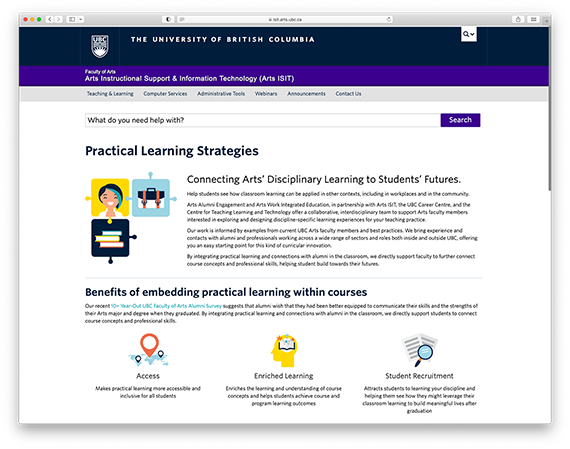 Why did you embark on this work?
One of the main takeaways from the recent 10+ Year Out UBC Faculty of Arts Alumni Survey is that collectively, we need to spend more time and energy thinking about the student beyond the classroom. Specifically, we need to be helping them to feel comfortable articulating and using their knowledge and skills from their degrees as they move into the next stage of their lives.
Where it makes sense for course and program learning outcomes, bringing more practical learning into curriculum is a powerful way to support students and help them develop and experience the full potential of their Arts learning. Research also shows that this is an important strategy from an EDI perspective, because many students don't have the luxury of participating in the co-curricular programming that Arts and UBC offer: the classroom can be a real leveller to ensure more Arts students have access to practical learning experiences that will help set them up for their futures.
Many Arts faculty members have already been approaching their teaching in this way for some time, so a core part of our project was to spotlight them, to make their stories more visible.
How did you approach developing this resource?
A unique feature of this project is that it brought together a multi-disciplinary team from across campus; we had the common purpose of making it easier for Arts faculty members to first, find us, and second, work with us, to support enhancing student learning. It's the first time that Arts Work Integrated Education, Arts Alumni and Arts ISIT have collaborated with the UBC Career Centre and the CTLT in this way.
The partnership aspect of this initiative has been really rewarding, because initially, we'd all been doing this work individually with different Arts faculty members. Realizing we had a shared vision and goal, and collaborating over the 2022/23 year to figure out how best to meet our stakeholders' needs, was an incredible experience for all of us.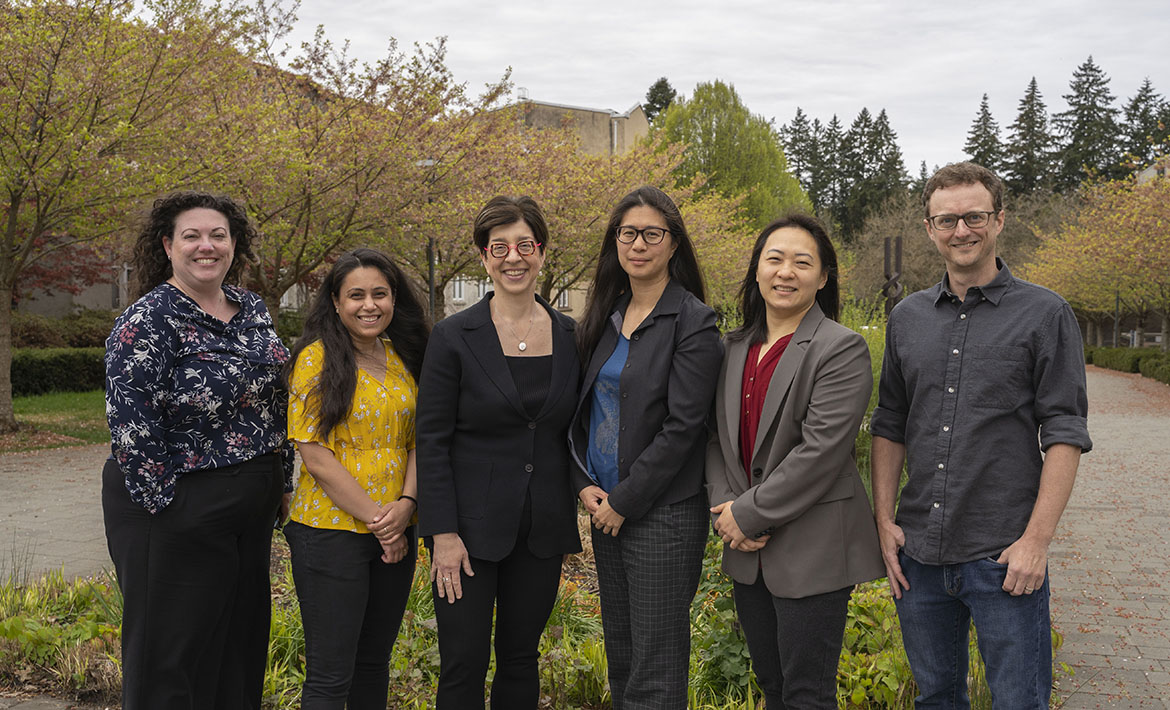 We took an evidence-based approach to our work, which included literature reviews, doing an assessment of recent projects on which faculty members had asked us individually to collaborate, looking at the Arts strategic plan and the 10-Year Out Arts Alumni Survey findings, and putting together an overall plan outlining what we hoped to accomplish, and how. In December 2022, we held focus groups with Arts faculty members to get their input on our preliminary draft webpage. Their feedback was invaluable, and supported us in making significant revisions to help ensure the content would resonate.
One challenge we had was to figure out terminology that would make sense in talking about this work, since there's not a shared vocabulary used consistently in Arts or at UBC. In the end, we went with "Practical Learning" because it's the term used in the UBC and Arts strategic plans. Another challenge was to be clear on the scope of this project, and articulate how it complements other units at UBC working in the practical learning space.
You've highlighted the benefits for students of having more practical learning experiences in the classroom. Are there also advantages for faculty who take this approach?
As the teaching stories that are part of this resource suggest, Arts faculty members are passionate about their disciplines, and deeply committed to student learning. Faculty members comment on how engaged students become in course content and how challenging and exciting this work can be for them. Getting students excited about their discipline and connecting it to the world is really rewarding for those doing this work.
Also, faculty members are often drawn to teaching in this way because it helps students see how Arts disciplines are relevant in the outside world. This helps bring students into majors and consider futures for themselves they may not have known about otherwise. So there are advantages both for the individual faculty member, and for their disciplines and departments more generally.
What are some ways faculty have been doing this already?
The teaching stories on the Practical Learning site provide evidence of the wide range of ways that faculty members bring practical learning into their disciplinary contexts. Some of these include: inviting alumni to speak in classes, having career staff facilitate relevant course modules, using case studies in assignments, and working with community partners so students gain real-world experience. There are a range of examples, from entirely new courses, like Political Science 395, that was designed to focus on professional skills for Political Science students, to Creative Writing 430/530, where students build professional materials that will help them when they submit work for publication.
What are your hopes going forward?
We know from experience that faculty are experts in their fields but don't always know how to help students connect classroom and program learning beyond the academic context.
We hope that our many stakeholders will access our support, from Arts faculty members who are thinking about experimenting with practical learning approaches in a course, to departments keen to bring more career learning into classes, and/or program administrators undertaking program/curriculum renewal. Whether the scope of inquiry is large or small, the main takeaway is for people to realize they don't have to figure out how they might bring practical learning into their teaching by themselves: they can connect with a community who is keen to support them.
How does one access individual support?
It's easy! Just reach out to us, and let us know what you're interested in. We'll start by talking with you and suggesting options to advance your goals. To initiate a conversation, visit the web page and complete the "Explore next steps" form at the bottom!