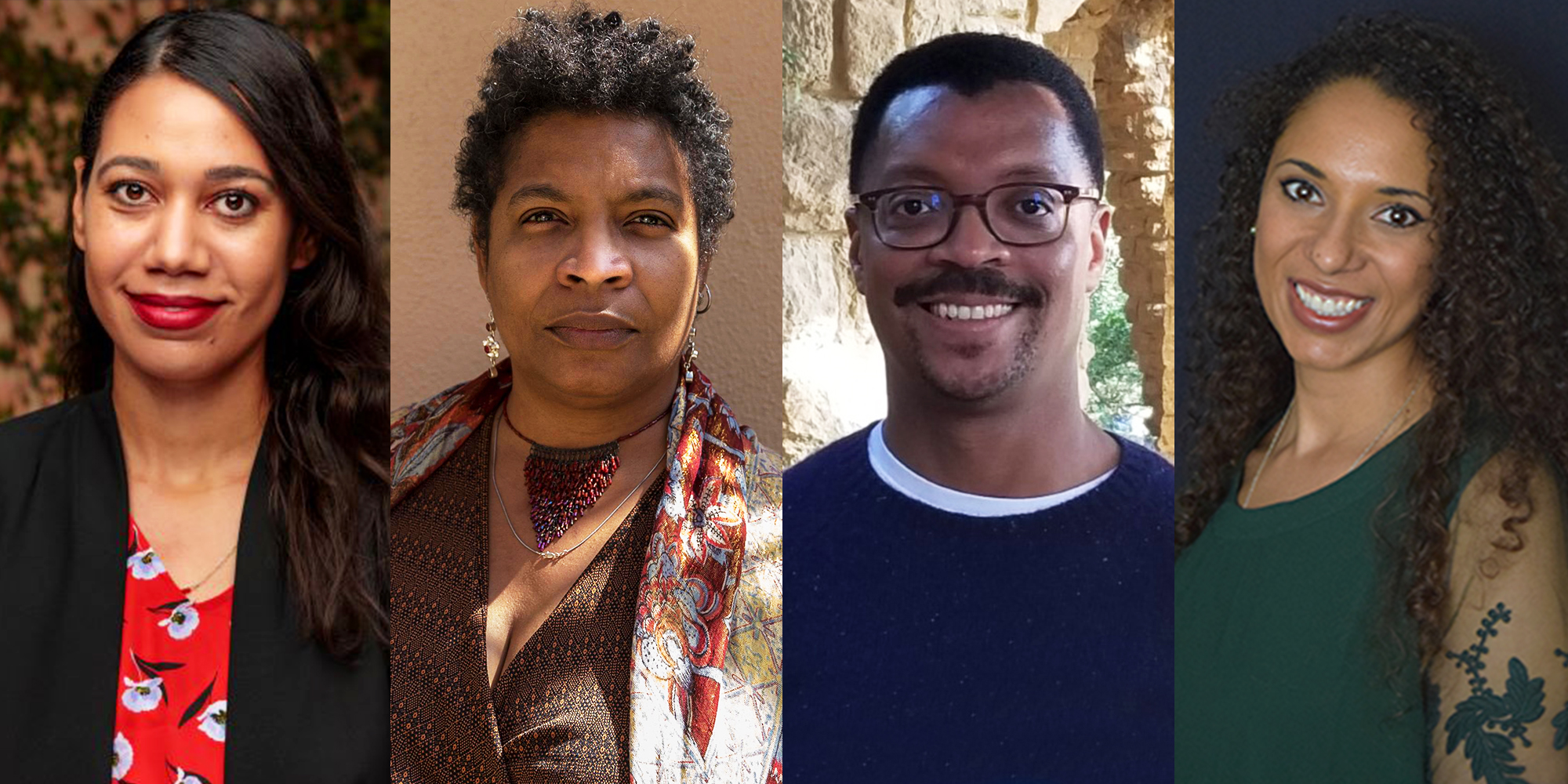 With February marking Black History Month, we asked four Black scholars from across the Faculty of Arts to talk about their inspiring research, the importance of Black storytelling and world-building, and their advice for aspiring scholars.
---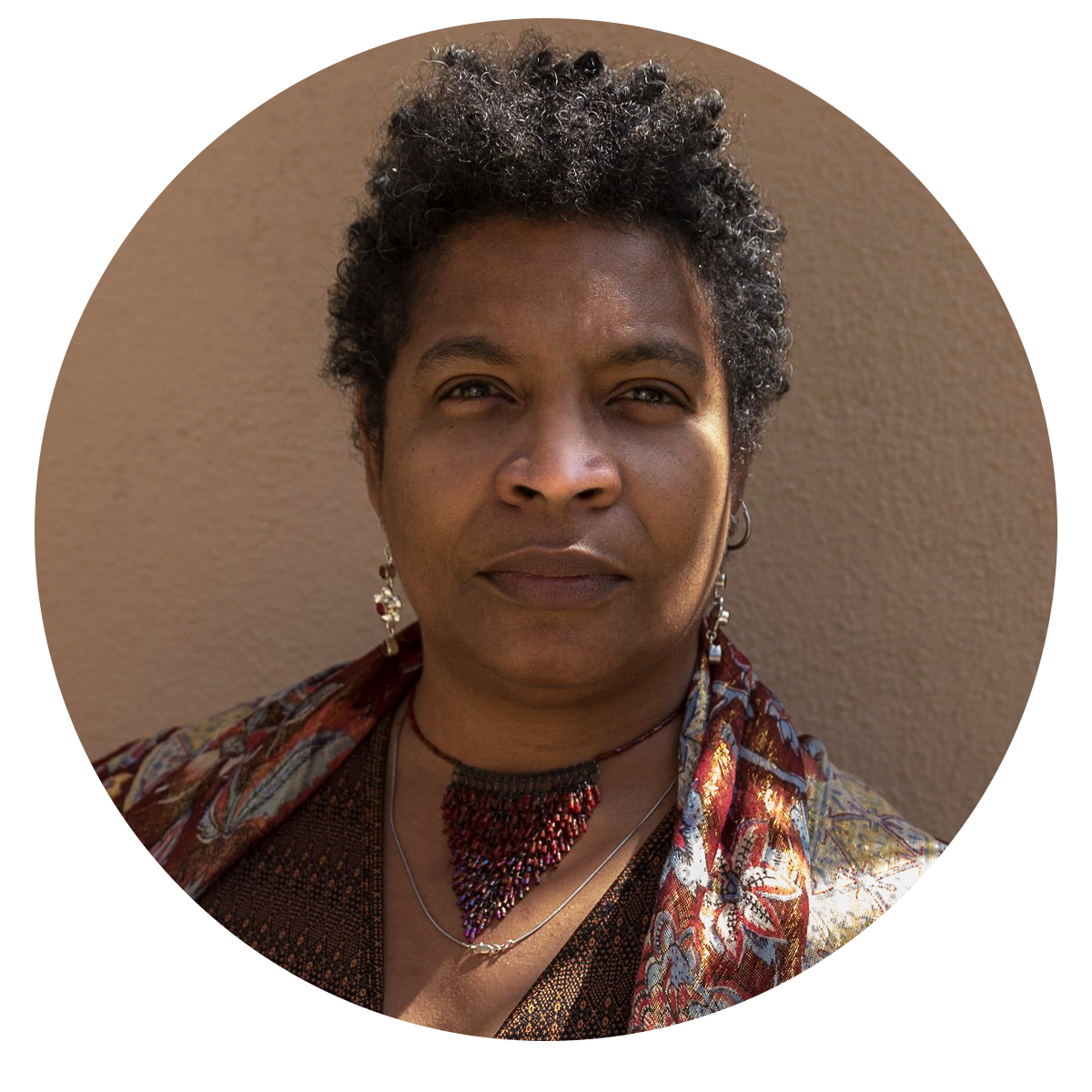 Dr. Nalo Hopkinson (she/her)
Professor in the School of Creative Writing
Nalo Hopkinson is an award-winning writer who has published six novels and numerous short stories. In 2021 the Science Fiction Writers of America honoured her with the 37th Damon Knight Memorial "Grand Master" Award, recognizing her lifetime of achievements in writing, mentorship, and teaching. Nalo was the youngest person to receive the award, and the first woman of African descent.
Why is Black history and storytelling so important in 2022?
The word "story" is contained in both "history" and "storytelling." I tell stories for a living. Humans learn to understand the world through story. Stories tell us who we are, that we aren't alone, where we've been, and what we're capable of. The world doesn't want Black folks to know those things, so it's vital for our existence, our joy, and our excellence that we keep spreading the word.
What are you researching right now that you're excited about?
I'm a fiction author. I'm currently writing a script for a "secret history" horror graphic novel (a "secret history" is where you invent stories that fit in amongst the known facts). I'm working with two amazing artists; John Jennings and Stephen R. Bissette. Among the main characters are Zora Neale Hurston, Eugene Bullard, Victor Hugo Green. So I'm researching some ground-breaking folks in Black American history. I'm learning details about their lives and work that are making them come alive as people to me.
What advice would you give to Black students looking to work in academia?
Academe can isolate scholars of any stripe. It can convince us that we have to be adversarial and competitive with each other. But that's nonsense. If Black people aren't well-represented on your campus and there isn't a pre-existing Black support network, build yourself one; find the other Black students, staff, faculty, administrators. Reach out, introduce yourself, learn their names and what they do, from cafeteria work to physics. Be good to them. Stay in touch with the ones who are good to you.
---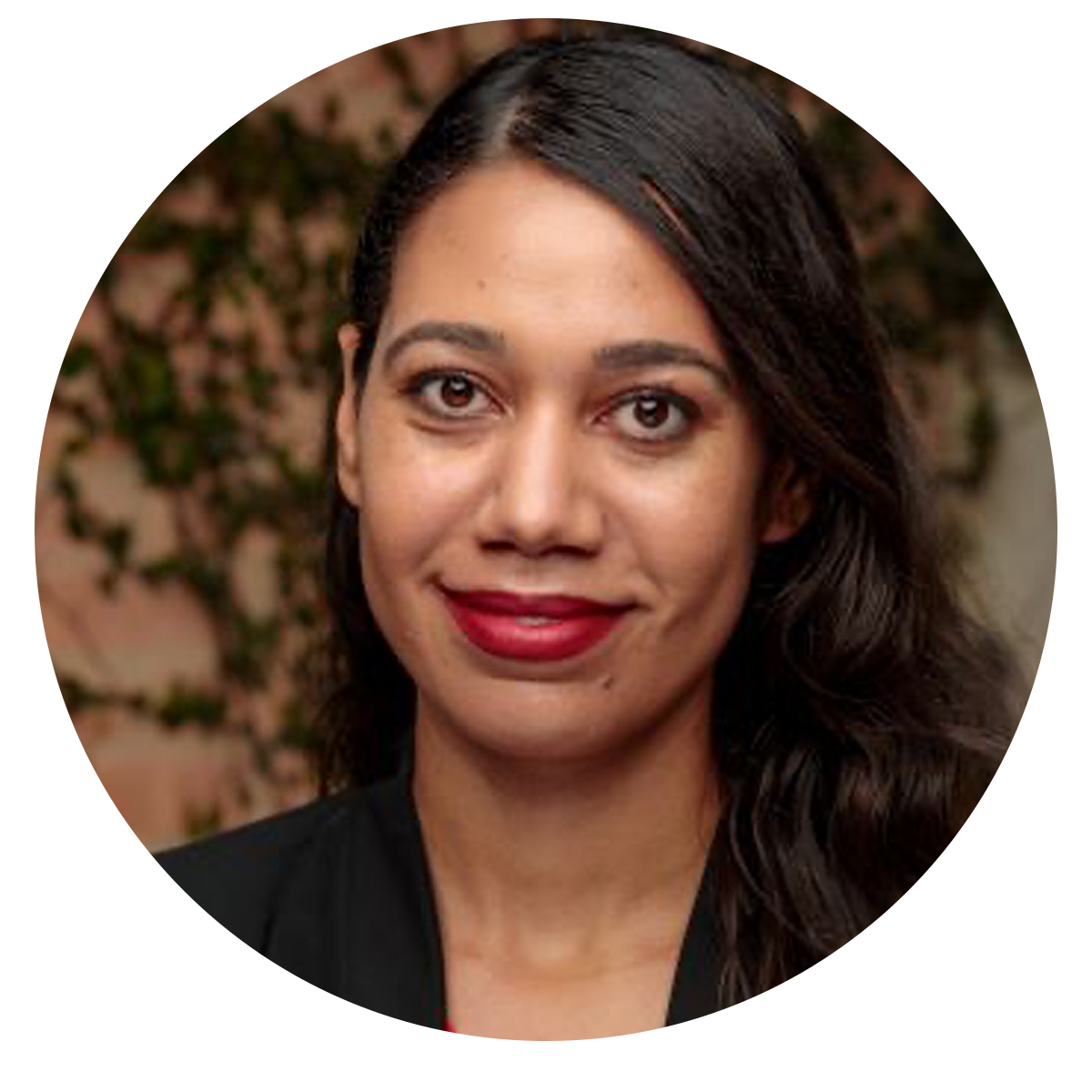 Dr. Crystal Lynn Webster (she/her)
Assistant Professor in the Department of History
Crystal Lynn Webster's research focuses on Black women and children in early America. Her book, Beyond the Boundaries of Childhood: African American Children in the Antebellum North, was published in 2021. Additionally, her writing has appeared in the Washington Post, New York Times, and Black Perspectives.
Who inspired you to pursue your area of expertise?
I majored in Africana studies while in undergraduate studies at Oberlin College. I was fortunate enough to work with a number of leading scholars across disciplines including Professor Caroline Jackson-Smith. She was one of my favorite professors, and the first person who told me I had the passion and skills to be a professor myself. I took that insight to heart and pursued my PhD in Black studies shortly thereafter. In the interim, I taught 4th grade math and science to an all-Black student population in Clarksdale, Mississippi. Their struggles and self-empowerment inspired me to focus on Black children's history in graduate school.
Tell us about one of your recent publications.
Beyond the Boundaries of Childhood: African American Children in the Antebellum North is a social history of African American children and foregrounds their lives as fundamental to the process of the North's prolonged transition from slavery to freedom. It highlights their experiences as laborers, students, and orphans during this era of immense change. The book produces the first comprehensive history of Black childhood outside of the slaveholding South by examining the lives of Black children in Boston, New York, and Philadelphia from a child-centered perspective.
What are you researching right now that you're excited about?
I am currently writing my second book, Criminalizing Freedom: African Americans and the Making of Criminal Reform in Early America. It is a historical monograph that chronicles the experiences of African American women and children in the criminal courts systems and prisons of early America. I am also excited to be involved in two developing collaborative research projects concerning Black history and Black girlhood across Canadian universities, "Excavating the Neglected Histories of Slavery in Canada and Temperate/Northern Regions" and "Mapping Girlhoods: Black Geographies and Belonging in Canada."
---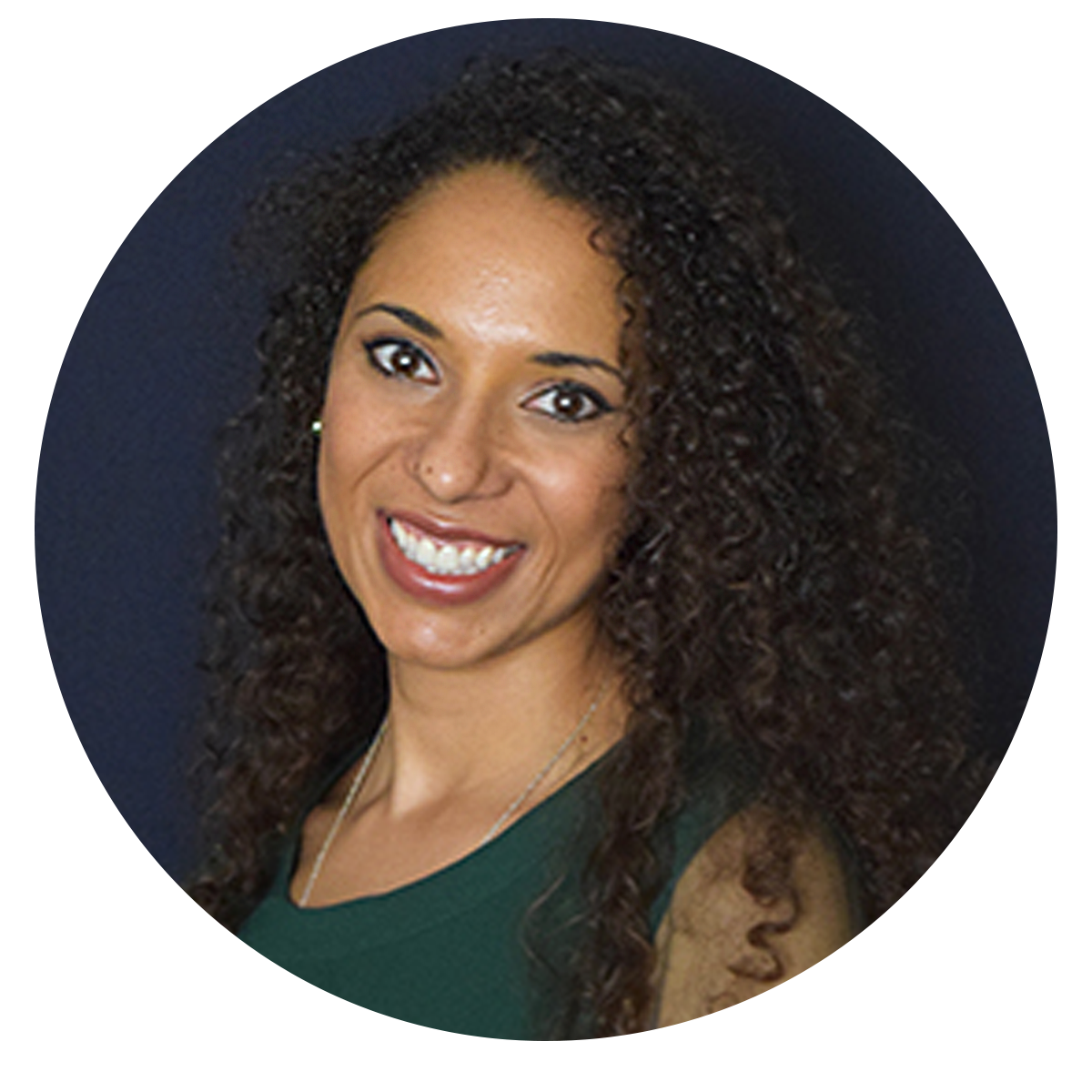 Dr. Alexis McGee (she/her)
Assistant Professor in the School of Journalism, Writing, and Media
Alexis McGee's research interests include Black feminist (rhetorical) theory; African American rhetoric; language, and literacies; sound studies as well as rhetoric and composition theory and history. She is currently working on a book titled From Blues to Beyoncé: A Century of Black Women's Generational Sonic Rhetorics.
What are you researching right now that you're excited about?
I'm currently writing my monograph and finishing up its last chapter, which makes me incredibly excited! From Blues to Beyoncé: A Century of Black Women's Generational Sonic Rhetorics investigates intersectional sonic relationships between Black women's bodies, epistemologies, and communicative practices. It teases out how sound became and becomes a way for Black women to teach generations about survival and liberation. More specifically, this project interprets "sound" as a quantifiable attribute of an audible moment in time and "sonic" is the productive use of such an attribute allowing us to more critically engage with music's social implications. This study asserts that Black women's sonic rhetorics might be used to pinpoint and resist recurring traumas across time, to embody knowledge that push against received notions of Black women's identities, and to mobilize language for coalitional action. These uses help us understand how a cross-historical examination of Black women's intergenerational rhetorics and position them as arbiters of social change. From Blues to Beyoncé situates conversations about sound in fields like auto/biography, ethnomusicology, cultural studies, and rhetorical studies to tap into intersecting ideas about both concepts.
What advice would you give to Black students looking to work in academia?
One important lesson my mentors all emphasized (and what I try to practice) is to pay it forward. I truly appreciate all their labours, advice and mentorship, their enthusiasm for following their passions, and for their kindness in allowing me to not only take part in their lives but also helping me cultivate my own. I know I'm not alone on this journey, and I am here because so many people believe in me. I've talked about mentorship in other places like my forthcoming chapter "Black Feminist Pedagogy, Extra-Institutional Mentorship, and Other Things the Black Caucus Taught Me" as well as one of the chapters in my book, so this question about advice is something I'm passionate about.
Ask for help/questions/clarification: Even when you aren't sure of what you want to say, ask anyway. Your mentors might have a way to help you figure it out. Owning your thought process will help develop you as an emerging scholar. Sometimes it makes sense when you just start talking aloud or with someone else.
Find as many mentors as necessary and surround yourself with good people: You want people to challenge you and who have your best interests at heart. Good criticism can make you better, so have thick skin and learn from the best; push yourself to grow and evolve. Again, it's ok to edit.
Don't be afraid to follow unconventional routes / dream big: Exploration and creativity can sometimes (more often than not) give you a huge step in developing who you are as a scholar and cultivate partnerships that can lead you to the next step.
Listen to your body and set boundaries that work for you: There will be many times when people push you, causing serious emotional and physical distress at times. Taking care of yourself is essential to staying in this game for the long run.
---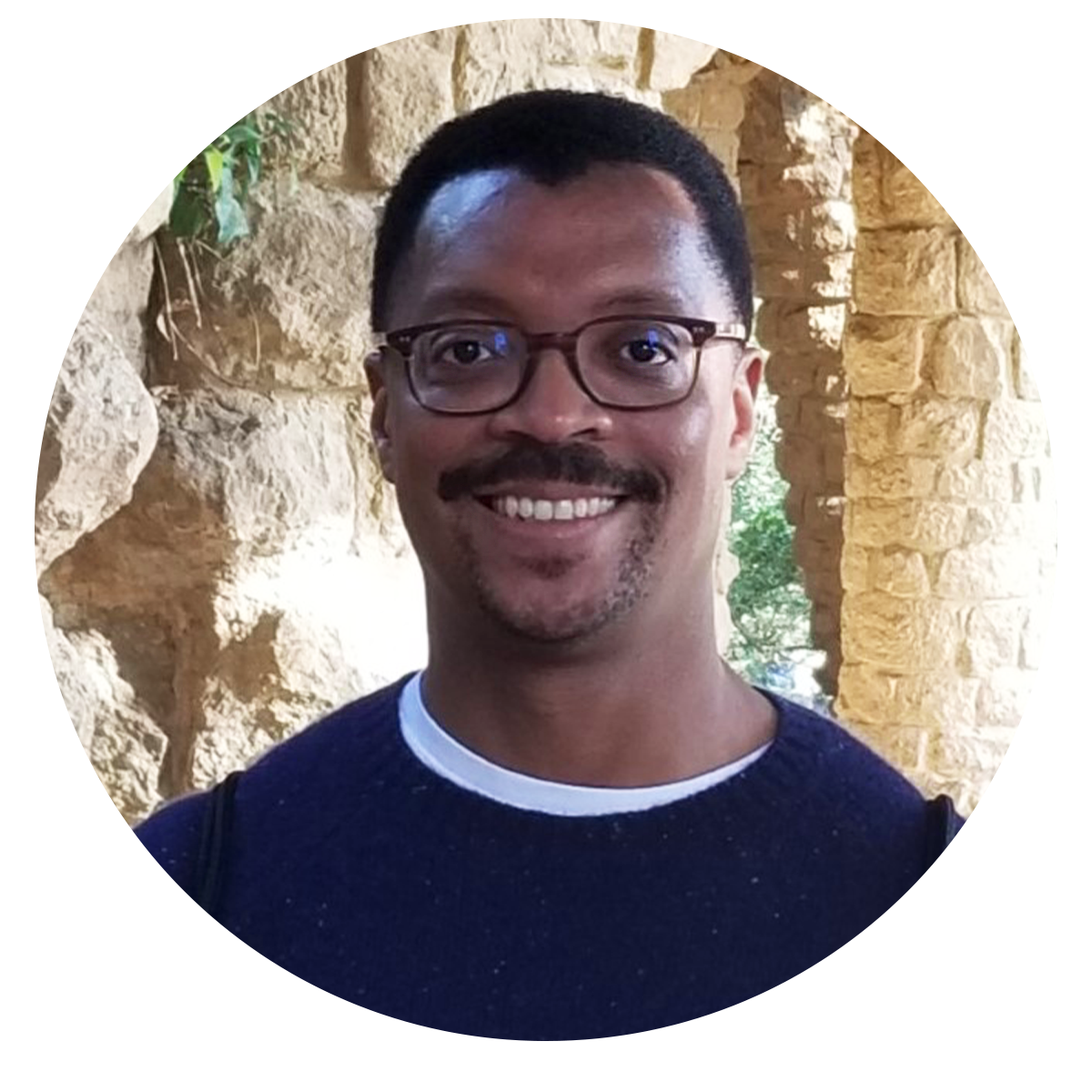 Dr. Dennis Austin Britton (he/him)
Associate Professor in the Department of English Language and Literatures
Dennis Austin Britton specializes in early modern English literature, Shakespeare, the history of race, Protestant theology, and the history of emotion.
What does it mean to you to be a Black scholar in your field?
There aren't many Black Shakespeare scholars in North America or the UK. And until somewhat recently, BIPOC scholars who were interested in examining racism in Shakespeare's works and the Shakespeare industry, found their work either ignored or met with hostility. I have benefited from the work and activism of scholars—mostly women of colour—who established the field of what is now called premodern critical race studies. Following them, I want to continue to fight the idea that Shakespeare—or any scholarly field—belongs to White people and their expertise. There is a long history of Black people reading, performing, loving, hating, and critiquing Shakespeare. This history also inspires the work I do.
Tell us about one of your recent publications.
My most recent publication, "Definitions of Race: Word Usage, Meaning, and Concept," appears in volume 4 of The Cultural History of Race, edited by my UBC colleague, Nicholas Hudson. The essay traces the earliest usages of the word race in the English language (1554) to the establishment of the Royal Africa Company (1660). I show how race as both a word and concept changes over time to set the conditions that would legitimize the enslavement of Black Africans.
What advice would you give to Black students looking to work in academia?
I would advise them to talk to as many academics as they can first. Devoting oneself to teaching and the production of new knowledge can be extremely fulfilling, but there are economic and social pressures that can make graduate school and finding an academic job very challenging. Don't be afraid to reach out to Black scholars here at UBC or elsewhere.