The Faculty of Arts is pleased to welcome our new faculty members joining us during the 2020-2021 academic year. Get to know who they are, what they're working on and why they're excited to be at UBC.
---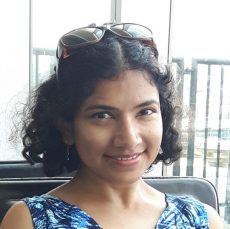 Fatema Amijee
Assistant Professor, Philosophy
What is your area of research or teaching?
My main research interests lie in Modern Philosophy, Metaphysics, Feminist Philosophy (particularly as it relates to Islam) and the History of Analytic Philosophy, especially Frege, Russell, and early Wittgenstein. A primary focus of my work is the Principle of Sufficient Reason (roughly: 'Everything has an explanation'). The principle was a prime tenet of early modern rationalism, and thus much of my work in the history of early modern philosophy concerns metaphysical themes in Leibniz, Spinoza, Du Châtelet, and other early modern rationalists. I also spend a lot of my time thinking about the Principle of Sufficient Reason as a thesis within contemporary metaphysics.
Why are you excited to be at UBC?
I am excited to be at UBC because it offers an environment in which I will thrive, both intellectually and personally. I have wonderful colleagues both at UBC and in the larger Vancouver area, and students who inspire me whilst being a pleasure to teach.
---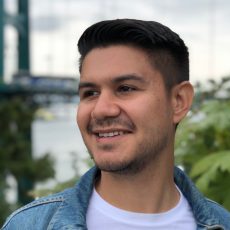 Mohammed Rafi Arefin
Assistant Professor, Geography
What is your area of research or teaching?
My research and teaching are concerned with urban environmental politics. I focus on how inequality and injustice are produced and contested in urban environments. My specific research area is discard studies, an interdisciplinary field of scholars and activists who focus on the relationship between power, disposal, and waste. My recent work in this field is based in Egypt where I examine the production and contestation of sanitation systems from the early 20th century to the present. I am currently developing a new project on the history and contemporary politics of urban wastewater epidemiology.
Why are you excited to be at UBC?
UBC and the wider Vancouver area—which are on the unceded, ancestral, and traditional territories of the Coast Salish peoples—are important places from which to study and teach urban environments in all their complexities. From the long history of indigenous erasure, resistance, and resurgence to the city's role in global flows of people and capital, Vancouver is an intellectually fascinating and politically invigorating place for an urban geographer.
---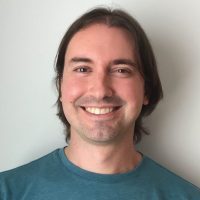 Michael Ryan Bochnak
Assistant Professor, Linguistics 
What is your area of research or teaching?
I work on aspects of linguistic meaning (semantics, pragmatics), and my work has so far focused on comparison (e.g., The building is taller than the tree), and how we talk about time and possibilities (e.g., The Canucks might have already won the game). My research is informed by languages that I conduct fieldwork on, especially Washo, an endangered language that is unrelated to any other language we know, and which is spoken by Washo tribal elders in California and Nevada. 
Why are you excited to be at UBC?
UBC Linguistics has been a dream job for me since grad school. The department has a long history of high-quality theoretical linguistics research on understudied languages, and in particular Indigenous languages in North America. The faculty and grad students have made extremely important advances in theorizing about cross-linguistic variation and universals based on new language data collected through extensive fieldwork. I'm very proud to now be a part of this team and hope to contribute to moving this part of the field forward in the coming years.
---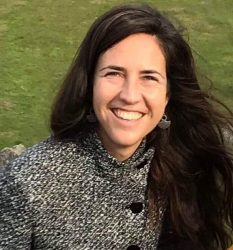 Marie-Eve Bouchard
Assistant Professor, French, Hispanic & Italian Studies
What is your area of research or teaching?
I am an anthropologically oriented sociolinguist, and I tend to enjoy the blurred space between these two fields. My main research interests are language ideologies, language contact, language vitality, variation and change, identity, ethnicity, and migration. I am interested in Portuguese, French, and Creole languages. During my doctoral and postdoctoral studies, my research projects focused mainly on the variety of Portuguese spoken in São Tomé and Príncipe and on language use among the Santomean diaspora in Portugal. I am currently developing new projects to investigate language use among the French-speaking communities of the Vancouver area. 
Why are you excited to be at UBC?
I very much look forward to working with students and colleagues across disciplines in the rich intellectual environment that UBC offers. UBC also provides great opportunities to continue learning and engage with our communities as a scholar and an active citizen. Joining UBC also means living in Vancouver – which, in itself, is very exciting!
---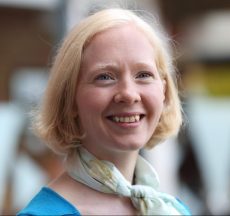 Kimberley Brownlee
Professor, Philosophy
What is your area of research or teaching?
I research and teach moral, political, social, and legal philosophy. My current work focuses on the ethics and politics of sociability including social human rights, loneliness, belonging and freedom of association. This work also includes a new project on interactional virtues and vices.
Why are you excited to be at UBC?
I am very happy to be returning to Vancouver after living in the UK for close to 20 years, and I am delighted to be joining the vibrant and friendly UBC Philosophy Department.

---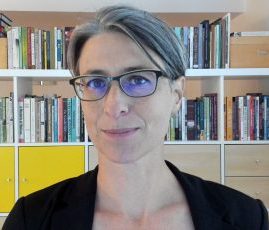 Rebecca Carruthers Den Hoed
Assistant Professor of Teaching, Journalism, Writing, and Media
What is your area of research or teaching?
My research and teaching focus on academic discourse. I teach undergraduate courses in research and writing, and I study how (and what) students learn about academic discourse in different undergraduate courses. I'm especially interested in courses that use team-based learning: in what ways does teamwork help socialize students in the academic community? When I'm not studying academic discourse in the classroom, I'm studying it in debates about food: how are food problems and solutions constructed by academics and with reference to academic research? I'm especially fascinated by the ways academic discourse becomes morally inflected in debates about food.
Why are you excited to be at UBC?
I'm excited to be joining UBC because it represents, to me, the pinnacle of Canadian research: UBC is a mature research institution committed to fostering exceptional teaching and ground-breaking research—and committed to achieving these in deeply ethical ways. Nowhere have I encountered so many researchers who say they feel inspired and supported in their efforts to conduct research that benefits the community, that heals rather than harms, and that helps nurture the next generation of scholars. UBC feels like home.
---
Victor Couture
Assistant Professor, Economics
What is your area of research or teaching?
My research is in urban economics and transportation. My current projects investigate the consequences of gentrification, the potential for e-commerce to reduce spatial inequality, the efficiency of urban transportation systems and preferences for social interactions. I received my PhD from the University of Toronto in 2013, and worked as an assistant professor of real estate at UC Berkeley before joining UBC in 2020.
Why are you excited to be at UBC?
I was a master's student at UBC, and it is quite a privilege to come back to this beautiful campus as a faculty member! The department of economics at UBC is one of the world's best, and I look forward to fruitful collaborations with some truly remarkable colleagues.
---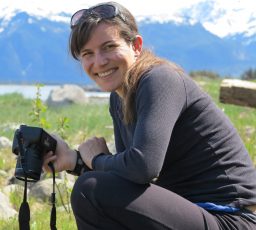 Megan Daniels
Assistant Professor, Classical, Near Eastern, and Religious Studies
What is your area of research or teaching?
My research focuses on migration, religion, and cross-cultural interaction in the ancient Mediterranean world, and I am particularly interested in applying interdisciplinary approaches to these topics. My current monograph project examines ideologies of divine kingship in the eastern Mediterranean and western Asia over the late Bronze and Iron Ages (1500-500 BCE), and how these ideologies were shaped through the myths and rituals of numerous interacting cultural groups. I am also co-editing a volume of essays on digital and data science approaches to the study of ancient religion, and I am editing another volume on interdisciplinary approaches to migration and mobility in human history.
Why are you excited to be at UBC?
I am grateful to join the vibrant Department of Classical, Near Eastern, and Religious Studies (CNERS) on the traditional, ancestral, and unceded territory of the x
ʷ
m
ə
θk
ʷə
y̓
ə
m (Musqueam) people. I am a proud alumnus of CNERS and lover of the Pacific Northwest, and I am thrilled to come back to Canada after several years teaching in the United States and Australia. I am also excited for emerging research and teaching opportunities through the new Program in the Study of Religion and the Migration Cluster, and in interacting with researchers working in these (and other) areas from across the UBC community.
---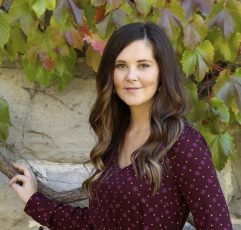 Samantha Dawson
Assistant Professor, Psychology
What is your area of research or teaching?
I am a clinical psychologist with expertise in the assessment and treatment of sexual dysfunction. Sex is one of the most basic and universal human experiences and is linked with better physical and mental health, as well as overall quality of life. Despite the importance of sex for individuals and couples, the field of sexuality is relatively new and there remains lots of unanswered questions. The overarching goal of my multi-method research program is to identify factors that promote sexual health and function, and then use these to develop empirically supported interventions for individuals and couples experiencing sexual dysfunction.
Why are you excited to be at UBC?
UBC is an amazing university and the psychology department here was recently ranked 10th in the world. I am thrilled to be joining a department with faculty who are conducting cutting-edge research in their respective fields and to contribute to the teaching and learning of our students. Vancouver is also home to a large network of sexual health researchers and clinicians, and I am excited to forge these collaborations with the goal of improving sexual health of individuals and couples.
---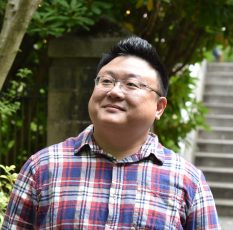 Dennis Foung
Lecturer, Journalism, Writing, and Media
What is your area of research or teaching?
I have a keen interest in writing in the disciplines, learning analytics, and computer-assisted language learning. I use quantitative approaches to understand the learning behaviours and outcomes of students across disciplines. I also study the differences in writing practices across disciplines and share my findings with students.
Why are you excited to be at UBC?
I am grateful to be part of the UBC School of Journalism, Writing and Media, and I look forward to collaborating with a team of outstanding colleagues and students.
---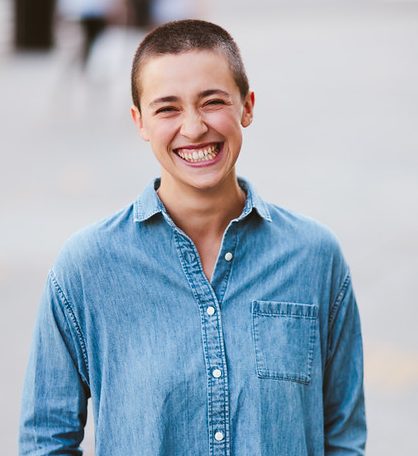 Olivia Gagnon
Assistant Professor, Theatre and Film
What is your area of research or teaching?
I'm a performance studies scholar, with research and teaching interests in minoritarian performance, cultural production, and multimedia aesthetic practice; critical race and ethnic studies; feminist and queer theory; critical Indigenous studies; archival theory; and performative writing. I'm currently working on my first monograph, which brings together a transnational cohort of feminist, Indigenous, and of colour artists in order to theorize closeness as a feminist and decolonial method of doing history beyond the archive and through art and performance. I also have a second project on the horizon, which is about feminist form across contemporary performance, visual art, and experimental writing.
Why are you excited to be at UBC?
I'm thrilled to be joining the Department of Theatre & Film at UBC this year for so many reasons! My work is really interdisciplinary, so I'm super excited to be in a department that is so expansive, with brilliant colleagues and students who are thinking about the generative connections between fields, as well as between theory and practice. I'm also really excited by the prospect of collaborating with colleagues from other departments and centres at UBC, plugging into the incredible contemporary art scene in Vancouver, and above all, I can't wait to think with and learn from my students!
---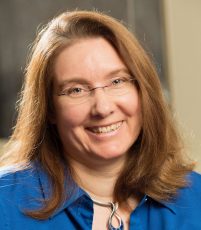 Tracey Heatherington
Associate Professor, Anthropology
What is your area of research or teaching?
I study biodiversity conservation, looking at environmental concerns in the context of social justice. As a cultural anthropologist, I use ethnography to learn perspectives "from the bottom up," and my field sites are mostly in Italy and the European Union. Thematically, I have looked at parks and protected areas, as well as agriculture and food systems. My current research examines different cultural projects of seed banking and seed saving, including the envisioned role of agricultural science, technology and institutions in international efforts to adapt to climate change. 
Why are you excited to be at UBC?
There is so much to be inspired by. I am proud to become part of a university that is committed to support and advance Indigenous peoples' human rights. This beautiful campus, on a landscape woven through with the living history and spirit of the Musqueam people who generously host us and collaborate with us, is just incredible. And the research going on is extraordinary. I am looking forward to connecting with many colleagues and students who share interests in political ecology and environmental studies.
---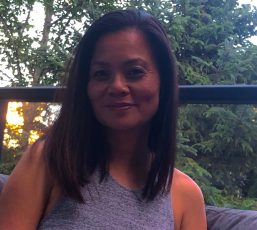 Christine Kim
Associate Professor, English Language and Literatures
What is your area of research or teaching?
My areas of teaching and research include Canadian literature, Asian North American studies, diasporic literature and theory and transpacific cultural studies. My first book, The  Minor Intimacies of Race (University of Illinois Press, 2016), focused on the formation of minor publics through the circulation of racial affect. I analyzed Asian North American literary and cultural texts such as Souvankham Thammavongsa's poetry and Theatre Replacement's Bioboxes. My current SSHRC funded book project examines representations of North Korea, cultural fantasies, and Cold War legacies. I have also taken up the editorship of the journal Canadian Literature.
Why are you excited to be at UBC?
I am very excited to be joining UBC's English department and to be in the company of many brilliant researchers (in English and in other programs and departments such as 
Asian Canadian and Asian Migration Studies and the
Institute for Gender, Race, Sexuality and Social Justice
) that work on race, migration, gender, sexuality and social justice. 
---
Joëlle Michaud-Ouellet
Lecturer, Political Science
What is your area of research or teaching?
There are two main areas of research that inform my work as a Lecturer in the Department of Political Science. I research and teach the history of modern Western political thought, with a focus on themes such as self-determination, subjectivity, sovereignty, vulnerability, and interdependency. I also study Indigenous-Settler relations in Québec, focussing on questions of self-determination, reciprocity, gifting, and treaty relations.  
Why are you excited to be at UBC?
In the Department of Political Science, I currently teach two courses: Introduction to Politics and Theories of the State and Society. I'm excited to be teaching to incoming first-year students, as well as more advanced ones. It's great to see how much people learn and how their ability to analyze complex issues grows over the course of a few years.
---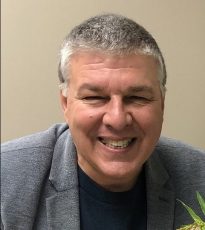 Harpell Montgomery
Associate Professor, Social Work
What is your area of research or teaching?
I am of Irish-Canadian and Mi'kmaq ancestry and have maintained a residence in British Columbia for over 40 years. I have steadfastly worked to develop and maintain strong relationships in service to First Nations governments and non-profit Aboriginal organizations across the unceded territories of the many tribal Nations of British Columbia. I have held leadership positions with First Nations Child and Family serving organizations in Saskatchewan and British Columbia. My professional experience also includes social assistance policy development for First Nations governments and planning, developing and administering First Nations Social Development, Post-Secondary Education and Child Welfare programs. 
Why are you excited to be at UBC?
I am excited to join UBC as a senior hire who is heartened by witnessing undergraduate and graduate students as they develop and deepen their understanding of Indigenous knowledge and practices. Heeding the insistent calls to action from Canada's Truth and Reconciliation Commission on Indian Residential Schools, I am committed to working with colleagues, community members and allies to decolonize post-secondary education. After relocating to Vancouver recently, I now hope to re-activate my long standing relationships with BC First Nations and Urban Aboriginal groups on projects of interest to them and those who build their capacity to serve their own citizens.
---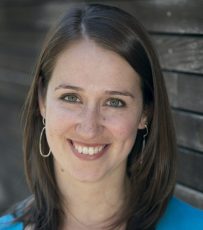 Leora Morris
Assistant Professor, Theatre and Film
What is your area of research or teaching?
I'm a theatre director and creator, and I develop new productions (text-based and non-text-based) and reinterpret existing texts. After receiving my MFA in Directing from the Yale School of Drama, I was a Resident Artist in Education at the Alliance Theatre in Atlanta, where I focused largely on developing productions for children (5-18) and babies (0-5). My larger practice includes working on musicals, contemporary dramas, devising from source material, and site-specific creation. I have collaborated with playwrights and choreographers at organizations like Dancemakers, Coal Mine Theatre, Public Theatre, NYU, Nightswimming, and Small Wooden Shoe.
Why are you excited to be at UBC?
I'm happy to be back in Canada, and looking forward to getting to know the West Coast life. I'm used to hopping from project to project, so I'm excited to be embedded in a more permanent faculty community and to learn more about the work of my colleagues inside Theatre and Film (maybe I'll even attempt to make a film, one day)! I am also eager to develop relationships with people from other departments and to see how the research and activity happening on campus can inform what I create, and how I create it.
---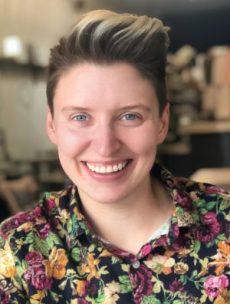 Michela Musto
Assistant Professor, Sociology
What is your area of research or teaching?
My research examines the contexts in which education reproduces inequality—including academically tracked classrooms, youth sports and other extracurricular activities, and collegiate athletics. Currently, I am working on a book manuscript, which is tentatively titled
Boys Will Be Boys: The Problem of White Male Entitlement in Middle School
. Drawing on three years of longitudinal ethnographic research I conducted with middle school students in Los Angeles, this project identifies how students learn to perceive white boys as the most exceptional ones in the school – not only in comparison to girls, but also in comparison to Asian American and Latinx boys.
Why are you excited to be at UBC?
I am thrilled to be joining a department that is known for its innovative research and teaching on a wide range of topics, including gender and sexuality, race and ethnicity, and the life course. I am looking forward to developing collaborative relationships with my colleagues and contributing to the teaching and learning of our students as well.
---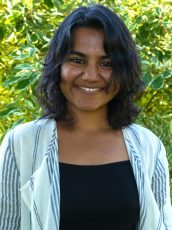 Priti Narayan
Assistant Professor, Geography
What is your area of research or teaching?
My research and teaching interests lie in urban processes and politics, particularly in South Asia. In my primary research project, I examine how contemporary urban development interacts with historical structures of patronage-based state society relations in Chennai, India. I use ethnographic and archival methods to investigate how residents negotiate with local politicians, bureaucrats and activists to preserve citizenship in urban landscapes marked by violent, large-scale slum evictions. My scholarship is informed by the collective struggles against the dispossession of the urban poor that I have been a part of for over eight years now. 
Why are you excited to be at UBC?
I am really excited to be working in a large, diverse, public university like UBC, and in a department that has made tremendous contributions to the discipline of geography. I look forward to contributing to research and teaching from a 'Southern' perspective. The beauty of Vancouver is a bonus!

---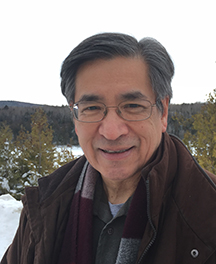 Bernard Perley
Director, Institute of Critical Indigenous Studies
What is your area of research or teaching?
My research, writing, and advocacy in Indigenous language endangerment and revitalization is an ongoing Indigenous praxis—an emergent process I refer to as Critical Indigeneity. My work is interdisciplinary across linguistic anthropology, Indigenous studies, art, and architecture. My collaborative approach is community-oriented and community-based with a commitment to empower Indigenous communities to imagine and establish language programming for future generations.
Why are you excited to be at UBC?
I am excited and honoured to be a guest on the territories of the Musqueam, Squamish, and Tsleil-Waututh peoples and to serve as Director of the Institute for Critical Indigenous Studies located on the beautiful traditional, ancestral, and unceded territory of the hən̓q̓əmin̓əm̓-speaking Musqueam (xʷməθkʷəy̓əm) people. I appreciate UBC's Indigenous initiatives and commitment to meaningful reconciliation. I look forward to working with colleagues, students, and staff in fulfilling UBC's collective vision of respect and celebration of Indigenous contributions as we imagine and build a better world.
---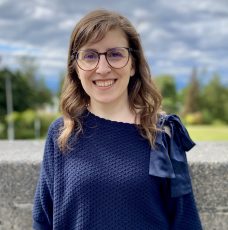 Anne Salamon
Assistant Professor, French, Hispanic & Italian Studies
What is your area of research or teaching?
My specialty is Romance Philology and I study the history of the French language and literature through the study of its written documents, especially to produce critical editions of unedited texts. My area of expertise is 15th century French-language literature, and my recent research projects focus on universal chronicles of that time and try to balance traditional philological methods with the new possibilities of digital humanities.
Why are you excited to be at UBC?
I am very excited to be part of an innovative and creative institution with a strong commitment to the Humanities and to research. It is a real pleasure to join the Department of French, Hispanic and Italian Studies, and I look forward to working with such a vibrant, committed and diverse community of faculty, staff and students. 
---
Tony Silva
Assistant Professor, Sociology
What is your area of research or teaching?
My research examines social patterns that shape gender and sexuality, using both qualitative interviews and nationally representative surveys. My current projects fall into two main areas. First are projects that investigate how social contexts affect how individuals understand their sexuality and gender, particularly when there is behavior-identity discordance. One example of this is my forthcoming book with New York University Press, Still Straight: Sexual Flexibility among White Men in Rural America. Second are those that explore the demographic characteristics of adults in romantic partnerships with large age gaps, as well as the identities associated with these partnerships.
Why are you excited to be at UBC?
I am thrilled to join a community of faculty and students who are dedicated to studying our social world, and who work to create a more equitable society. I am also excited to be at UBC because the university is deeply committed to advancing the social sciences through extensive support for teaching and research.
---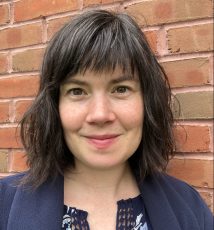 Bronwen Tate
Assistant Professor of Teaching, Creative Writing Program
What is your area of research or teaching?
I'm a writer of poetry and creative non-fiction and a scholar of poetry and poetics. My poetry collection The Silk the Moths Ignore, National Winner of the 2019 Hillary Gravendyk Prize, is forthcoming from Inlandia Institute in 2021. In my teaching, I love developing creative writing assignments that help students discover how to become closer readers and to adopt new tools and lenses of awareness into their writing practice. A pedagogy essay with examples of a few such exercises is forthcoming in the MLA volume Teaching Modernist Women's Writing in English.
Why are you excited to be at UBC?
I'm thrilled to join a group of colleagues who are such experienced writers and passionate teachers. It's especially exciting to work in a department that offers courses in so many different genres and really encourages students (and faculty) to keep exploring and trying new things. This term I'm teaching in the optional-residency MFA program, and I'm loving working with students who are midwives, lawyers, teachers and parents as well as writers.

---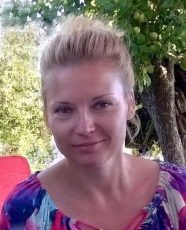 Antje Ziethen
Assistant Professor, French, Hispanic & Italian Studies

 
What is your area of research or teaching?
I specialize in francophone literature with a particular focus on urban space, migration, and gender. My research spans several geographical areas such as West Africa, the Indian Ocean, the Caribbean, as well as North and South America. My most recent publications deal with the movement of Brazilian returnees to West Africa, the Black Mediterranean, African speculative fiction, and the concept of geographic metafiction. Currently, I am working on a manuscript that reads novels from across the African continent through the lens of transatlantic urban migration.
Why are you excited to be at UBC?
I have already talked to several colleagues at UBC— in my own department and beyond —with exciting and inspiring research projects that align with my own interests. I am sure there will be many occasions for exchange and collaborations in the future. I am also hoping to connect with francophone communities in and around Vancouver to organize cultural activities. After having lived many years on the East Coast and in the American Midwest, I look forward to discovering the Pacific North West and its biodiversity. I love to observe wildlife—birds, whales, bears, you name it. B.C. has always been on my wish list.
---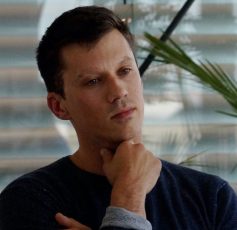 Derek Woods
Assistant Professor, English
What is your area of research or teaching?
I write essays and books about the cultural DNA that encodes human relationships to nature. Maybe it's still possible to rewrite these codes toward environmental justice and coexistence with other species, during the centuries of global warming. So my scholarship in the "environmental humanities" asks where we find ourselves, existentially and politically, when many advances of modern science and technology have turned out to be self-destructive. I want to help students reflect on this situation. This year, I'm completing a book entitled What Is Ecotechnology? My next project is about lichens, fungi as communication technology, and the politics of symbiosis.
Why are you excited to be at UBC?
As a UBC alumni from Vancouver Island, I'm glad to return to a school that changed my life. UBC has been a place of intellectual friendship and growth. I'm grateful to my colleagues for part two. This return to the Northwest is also a process of rethinking what home means for me as a white settler of Salish territories, complicit with colonial capitalism. I'm trying to understand how this process will shape my research and teaching in the coming years. I look forward to conversations about media theory, environmental literature, and ecology. I'm also keen to collaborate with the life sciences—especially to do more work with the Beatty Museum!