The Faculty of Arts is welcoming several new faculty members this year. Meet some of the new profs, and get to know what they're working on and why they're excited to be at UBC.
---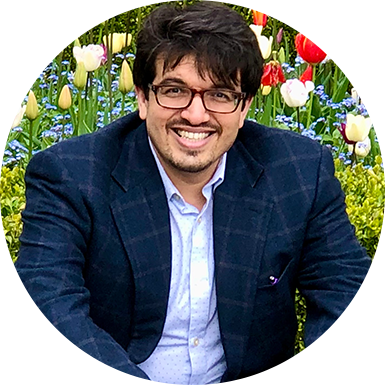 Mostafa Abedinifard
Assistant Professor of Modern Persian Literature and Culture, Asian Studies
What is your area of research or teaching?
I am a literary and cultural critic and historian with a special interest in modern Iranian and Persianate literatures and cultures, within my broader interests in comparative and world literature. I have a diverse range of interests, currently rereading texts and periods with a focus on topics in critical diversity and social justice studies. At present, I am advancing a monograph project that presents contextualized close readings of select modern Persian and Iranian autobiographical, fictional, cinematic, folklore, and popular culture narratives, foregrounding their representations, constructions, and contestations of modern "Iranian hegemonic masculinity," including an emerging set of texts that envision possibilities for redress.
Why are you excited about being at UBC?
As a previous UBC faculty member who has found a chance to rejoin this institution in a new capacity, I am excited about many things, from further exploring the university's support for research excellence and continuing to work with the dynamic team in the Department of Asian Studies to contributing toward the building of its Iranian and Persianate Studies program; to getting to know and work with more students and making increasing connections with UBC's natural settings, its endowment lands and, last but not least, our "host" Indigenous people, on whose traditional, ancestral, and unceded territory l have shown up as an uninvited and self-appointed "guest."
---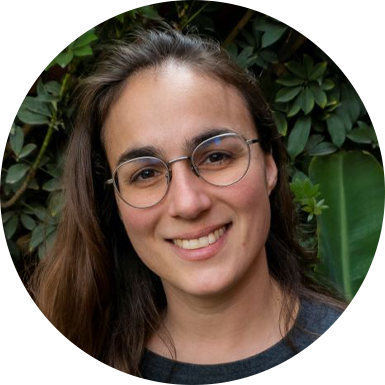 Aleksa Alaica
Assistant Professor, Anthropology
What is your area of research or teaching?
My research centres on human-animal interactions and how this shapes practice and belief among past societies. As an anthropological archaeologist, I am interested in the way that non-human beings influence humans and how different ideologies of the past and present understood and viewed these beings. My research and teaching involves experiential learning that includes hands-on engagement with animal remains and the chemical analysis of bones, teeth, and hair to better understand their diet and mobility.
Why are you excited about being at UBC?
I am looking forward to engaging with students and learning about how their lived experiences shape the way they learn and approach course material.
---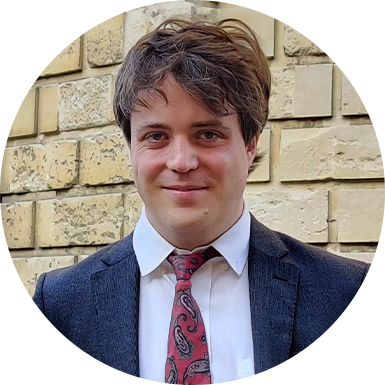 What is your area of research or teaching?
My research has two main strands. The first is about perception and thought. I investigate how perception permits us to think about sensible qualities—colours, shapes, sizes, and so on—and what role such perception-based thought plays in our broader mental life. A second research strand concerns law and privacy. I defend robust privacy protections against state intrusion, and examine the shifting boundaries between public and private information. Outside these main ongoing projects, I have broad research and teaching interests in philosophy. These include topics in metaphysics, epistemology, philosophy of language, and the history of analytic philosophy (especially the work of Bertrand Russell and Gottlob Frege).
Why are you excited about being at UBC?
I am over the moon about joining UBC because of the strength of the philosophy department, the opportunity for interdisciplinary engagement (e.g. with psychology, cognitive science, and law), and the prospect of motivated students. I am also pleased to join a public institution whose mission includes broad access to quality post-secondary education.
---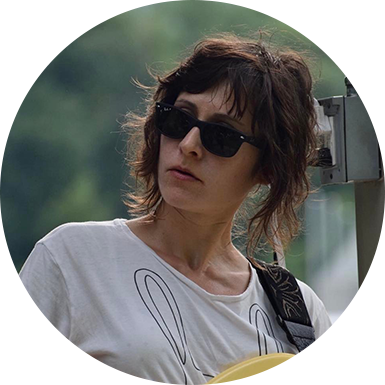 Irem Ayan


Assistant Professor of French Traductology and Translation, French, Hispanic and Italian Studies
What is your area of research or teaching?
My research focuses on the interpreter's dilemma of embodying various speakers while trying to remain neutral. It also builds on the gendered work and emotional labour of conference interpreters. I investigate the various ways in which interpreters are sexualized, harassed, discriminated, and treated as non-persons. I am now expanding my ethnographic framework and empirical basis by looking at memoirs and fictional representations of translators and interpreters. In particular, I look at how these processes are racialized and gendered, drawing also on frameworks that analyze worker exploitation. I am also a practicing conference interpreter with experience and training within international organizations such as the United Nations in New York, and the European Union in Brussels.
 Why are you excited about being at UBC?
It is an honour to join the vibrant intellectual community at UBC! I am excited about collaborating with colleagues and scholars here to develop ideas and curricula. Also, I very much look forward to thinking with and learning from our diverse body of students. I am here to help them practice translation with real life situations, engaging in debates on central questions such as gender, race, and ethics from interdisciplinary angles to see how these questions affect the way we practice translation. Being on a beautiful campus in a gorgeous city is also quite exciting! I am so looking forward to exploring the live music scene in Vancouver, as well as the vast natural and cultural wealth that British Columbia has to offer!
---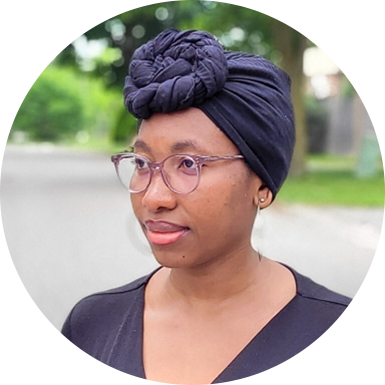 What is your area of research or teaching?
I am an interdisciplinary climate-migration scholar, and my research and teaching are at the intersections of gender, climate change, migration, health and development equity. My teaching focuses on how gendered structures, geopolitical and sociocultural relations, climate change and ongoing development practices such as domestic and foreign investment affect the lives of migrants, non-migrants and return-migrants in diverse rural and urban contexts, and how to create inclusive opportunities for these groups. Similarly, my research uses a gendered lens to examine how diversely situated individuals and groups are affected by climate change, domestic and foreign investment, health inequalities and rural migration in sub-Saharan Africa (SSA) and other parts of the world.
What are you excited about being at UBC?
I'm really looking forward to my upcoming research project, which will explore climate change, migration and their interactions with human health. I'm particularly interested in psychosocial health more broadly, and mental health specifically, because that's one area that is not as discussed compared to other aspects of health regarding the impacts of climate change and migration. I'm also really looking forward to collaborating with people in the Centre for Climate Justice, and the Centre for Migration Studies. I see a lot of very interesting work being done. Additionally, I'm excited about working within the wider Vancouver and B.C. community, as community engagement is one way to translate academic work into practical uses.
---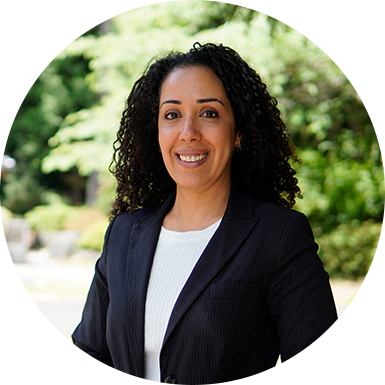 Nesrine Basheer


Assistant Professor of Teaching, Asian Studies
What is your area of research or teaching?
My area of research and practice is Arabic language and cultures. My research is inspired by issues that arise in the classroom. Questions I am working on now include: What is the role of cohesion and coherence in Arabic argumentative writing? How can we help learners achieve an advanced level of proficiency that echoes the sociolinguistic reality of the Arabic-speaking world where dialects exist alongside Modern Standard Arabic? 
In the Department of Asian Studies, I teach beginner and intermediate Arabic in addition to courses where students explore the Arab world through literature and film.
Why are you excited about being at UBC?
Many reasons! I am excited to build the first Arabic language and cultures program at UBC, to collaborate with colleagues across disciplines, to teach diverse cohorts of students, and to be part of an intellectually stimulating environment.
---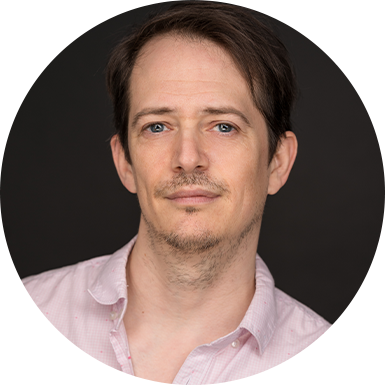 William Brown
Assistant Professor of Film, Theatre and Film
What is your area of research or teaching?
I have just finished a book about Buster Keaton's The Navigator, analysing this canonical film through the lenses of critical race theory and Indigenous studies. I am also completing a book (co-authored with David H. Fleming) on race, the posthuman and things tentacular in streaming shows like Watchmen, The OA, and Lovecraft Country. With my filmmaking hat on, I am currently in post-production on a feature shot in France about a group of women celebrating the life of a friend by returning to the town of Collioure, where they met years earlier. I teach Film Studies and Production, with Intro to Canadian Cinema, particularly recent Indigenous filmmaking, and Early Cinema, especially as it relates to the Anthropocene, in the fall, and Intro to Film & Media Production in the spring.
Why are you excited about being at UBC?
It is thrilling to be at a world-leading university that has such a strong reputation both in Film Studies and Film Production. I am especially excited to develop the relationship between these two – both in my research/creative work and in my teaching/the curriculum. I have already met numerous colleagues whose intellectual vitality is electrifying, and I am really looking forward to developing collaborative partnerships with scholars across many disciplines, both within and beyond the university. Indeed, Vancouver is a wonderful hub not only for filmmaking, but also in terms of its vibrant film culture, and it is a delight already to be working with the Cinematheque in putting together an ongoing series of screenings and discussions called Cinema Thinks The World.
---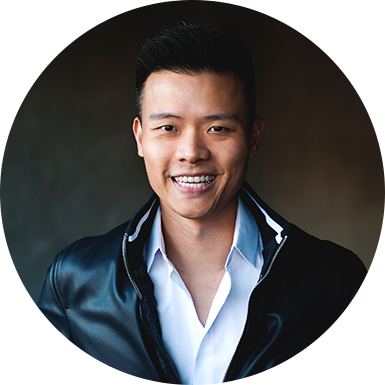 David Fung
Assistant Professor of Piano, School of Music
What is your area of research or teaching?
My area of teaching is in piano performance. It is deeply gratifying to explore the diverse and endless repertoire for piano with students. Playing the piano is an olympian feat, and I am grateful for the opportunity to help young artists grow and realize their artistic goals. I'm passionate about inspiring students to search for the beauty in the details and communicate that to the listener. As a performing artist, my research takes me to some of the most inspiring concert halls around the world such as Carnegie Hall, the Kennedy Center, Lincoln Center, the Louvre, Wigmore Hall, the Gewandhaus, the Palais des Beaux-Arts, the Zürich Tonhalle, Seoul Art Center, and the halls in Beijing, Shanghai, Tianjin, Taipei, Hong Kong, and Tokyo.
Why are you excited about being at UBC?
I've known of the UBC School of Music since I was a young musician. Its storied past, illustrious faculty and talented students contributed to its international prominence as far reaching as Australia where I grew up. It is with great honour that I will be joining the faculty at UBC, and I'm looking forward to working with its esteemed colleagues, students, and communities. I have been exploring Vancouver's lush beauty and exceptional food scene since joining the faculty earlier in 2022, and I'm looking forward to more adventures in the fall!
---
Tim Frandy
Assistant Professor, Central, Eastern, and Northern European Studies
What is your area of research or teaching?
My research involves traditional culture, decolonization, environments, education, and cultural revitalization in Sámi, Anishinaabe, and other Indigenous communities. As a folklorist, I've been able to work with reindeer herders, salmon fishermen, birchbark canoe builders, ceremonial leaders, musicians, artists, activists, educators, and storytellers.
Why are you excited about being at UBC?
As a Sámi American, I'm excited to be able to work closely with the vibrant Indigenous communities here, fulfilling in part my responsibility to work in a good way for the benefit of xʷməθkʷəy̓əm and Coast Salish peoples, on whose lands I'm residing.
---
Nikki Georgopulos


Assistant Professor, Art History, Visual Art and Theory
What is your area of research or teaching?
I'm an historian of nineteenth-century European art and visual culture. My current book project examines representations of mirrors in (mostly) French painting and printmaking, especially by artists who practiced under the aegis of "Realism." I'm interested in the intersections of art, philosophy, and science in the mid-nineteenth century, when those categories frequently overlapped and intermingled. I am also dedicated to cultivating feminist and decolonial practices of art history, which are deeply needed in nineteenth-century studies. I'm excited to bring this approach to my undergraduate and graduate courses at UBC.
Why are you excited about being at UBC?
I am so thrilled to be joining AHVA, which is a hybrid department bringing together both historians and practitioners of art – always a generative combination! I'm particularly excited to be involved in the Critical and Curatorial Studies MA program, and to work with grad students more generally. I'm also eager to collaborate across fields and disciplines with UBC's rich and diverse faculty. Finally, I'm grateful for UBC's dedication to honouring and engaging with the Indigenous communities— past and present—of Vancouver and its surroundings. I look forward to learning and expanding my teaching and research practices in ways that reflect and contribute to that ongoing commitment.
---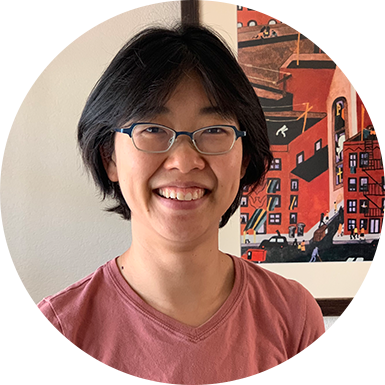 Janice Ho


Associate Professor, English Language and Literatures
What is your area of research or teaching?
I work on twentieth and twenty-first century British literature and culture, and contemporary postcolonial and world Anglophone literatures. I am broadly interested in texts that explore the legacies of colonialism and empire and how these shape our present moment. More specifically, I'm currently working on a project that traces the way literary and cultural texts imagine and represent the politics of development during the mid-twentieth century, and the way these representations influenced our ideas about national welfare and international aid.
Why are you excited about being at UBC?
It's exciting to be part of such a large, global, and diverse institution. I'm looking forward to collaborating with and learning alongside my new colleagues and students, who will spark new and fresh ways of thinking. And Vancouver itself—with its ocean, mountains, greenery, and urban life—is a great city to be in.
---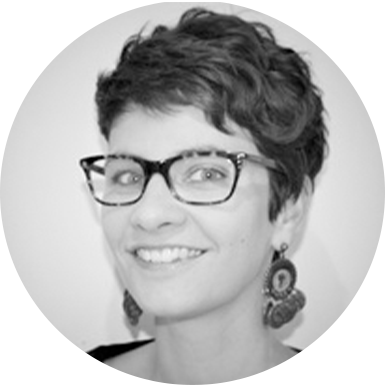 Reka Juhasz


Assistant Professor, Vancouver School of Economics
What is your area of research or teaching?
I study industrial policy and industrialization. My research tries to understand how states shape economic activity. For example, can states help kickstart the process of industrialization? Relatedly, I am interested in how technology is adopted in developing economies and whether the state has a role to play in this process.
Why are you excited about being at UBC?
I am thrilled to be joining a fantastic and welcoming community at the VSE. I'm particularly excited to have found an institution with strengths in trade, development and economic history. In a field in which women remain underrepresented, I am proud to be joining with two amazing female scholars.
---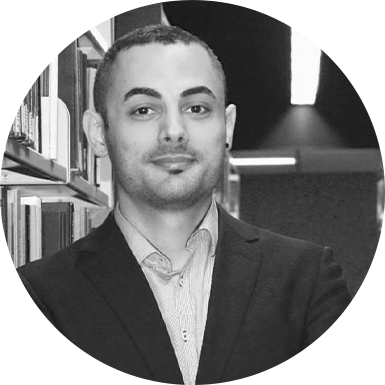 Aryan Karimi


Assistant Professor, Sociology
What is your area of research or teaching?
I am a qualitative researcher. I study migration and refugee flows, the role of ethnic and racial boundaries in assimilation practices, and the daily lived experiences of racialized refugee and diasporic communities. I have conducted multiple research projects with immigrants/refugees from the Middle East, North and Sub-Saharan Africa. My work pays particular attention to the link between pre-and post-migration experiences as well as the broader transnational legacies that impact migration. My research and teaching philosophy is informed by a firm commitment to cooperative critical thinking, the scientific method, and my own personal experiences of living, studying, and working in North America, Europe, and the Middle East.
---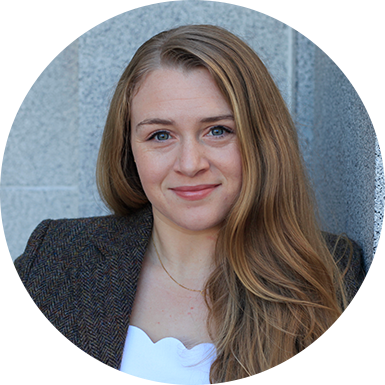 Sara Ann Knutson


Assistant Professor of Teaching, History
What is your area of research or teaching?
I am a historian and archaeologist of premodern Afro-Eurasia, including the Islamic World and Northern Eurasia. In my teaching and research, I examine how the global movements, exchanges, and interactions between communities in the past find expression in material and textual traces and in contemporary cultural heritage. Ultimately, I am interested in how the past assembles in the present. A significant part of my practice as a teacher and scholar is to destabilise dominant narratives and assumptions about the past.
Why are you excited about being at UBC?
UBC stood out to me as a community that is committed to advancing diversity and equity and taking serious initiatives for indigenous engagement and reconciliation, values that are important to my practice. I am very excited to be a part of these initiatives. I am also looking forward to re-creating with UBC students what it means to practice History in our contemporary world.
---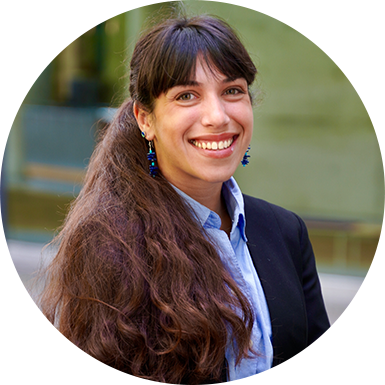 Alexandra Peck


Audain Chair in Historical Indigenous Art, Art History, Visual Art, & Theory
 What is your area of research or teaching?
I am an anthropologist, art historian, and material cultural specialist who researches historical Coast Salish art in British Columbia and Washington, as well as Northwest Coast Native art more generally. In the past, I have written about totem poles and the recent adoption of Northern formline into Coast Salish artistic repertoire, as well as Coast Salish women's artistic connections to land and ecology. Currently I am interested in ancient Coast Salish stone and rock art of the deep past.
Why are you excited about being at UBC?
I am thrilled to be at UBC for many reasons! I am in close proximity to my research, the Museum of Anthropology has an extensive collection for me to draw from, and UBC is clearly very invested in First Nations art and contemporary issues. After spending many years in New England, I am excited to permanently return to the Pacific Northwest, the place that I consider home.
---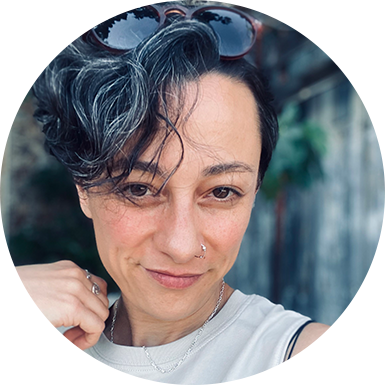 Elif Sari


Assistant Professor, Anthropology
What is your area of research or teaching?
I work and teach on a wide range of issues regarding gender and sexuality, asylum, migration, borders, humanitarianism, and (im)mobilities with a focus on the Middle East and its diasporas. I'm also interested in feminist, queer, decolonizing, and community-engaged approaches to knowledge production. Currently, I am working on my first book manuscript, which offers an engaged ethnography of queer and trans asylum from the Middle East to North America via Turkey. This work draws on my long-term scholarly, activist, and personal engagements with Iranian LGBTQ refugees. I'm also excited to start two new research projects here at UBC, one focusing on private refugee sponsorship in Canada and one exploring the connections between migration, sexuality, and art (particularly drag).
Why are you excited about being at UBC?
On my first day here, I sat by Wreck Beach, looked at the water, mountains, and clouds, and cried out of excitement. I am truly honoured by the opportunity to live and work on this land and humbled by Indigenous ecologies and teachings. Every day, I learn something new about settler colonialism, Indigenous rights, and other local issues, such as police violence against tent residents in Downtown Eastside. As a politically engaged anthropologist, these are not only academic issues to me, and I'm excited to work alongside colleagues and students who fight for social justice. I'm also excited to share my knowledge, experiences, and resources with students, and learn from them. Finally, I look forward to queer engagements on campus and already booked my tickets to weekly UBC Drag events.
---
Heather Sarsons


Associate Professor, Vancouver School of Economics
What is your area of research or teaching?
I work at the intersection of labour and behavioural economics. I am specifically interested in understanding the sources of gender disparities in labour market outcomes.
Why are you excited about being at UBC?
All the amazing people!
---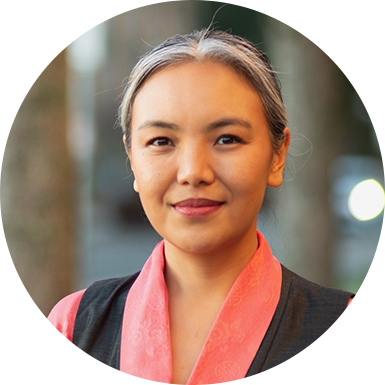 Pasang Sherpa


Assistant Professor, Institute for Critical Indigenous Studies / Department of Asian Studies
What is your area of research or teaching?
Tashi Delek! I am a Sharwa anthropologist from Pharak, southern part of what is also known as Mt. Everest region in northeastern Nepal. My research, writing and pedagogy focus on climate change and Indigeneity among Himalayan communities, guided by the question: How do we live in the midst of dying? I am currently involved in two collaborative projects. The first project is titled Transnational Sherpas investigates what it means to be a Sherpa today. It examines cultural appropriation, representation, migration history, and the role of matriarchs in Sherpa society. The second project seeks just pathways for sustainable futures in the Anthropocene, including how the Intergovernmental Panel on Climate Change (IPCC) can open up space for Indigenous peoples and local communities.
Why are you excited about being at UBC?
I am excited about all the relationships and partnerships I will be able to build by being here. I am looking forward to learning, growing, and serving at this time of great challenges. I am grateful for this opportunity on the sacred homelands of the hən̓q̓əmin̓əm̓-speaking xʷməθkʷəy̓əm (Musqueam) people.
---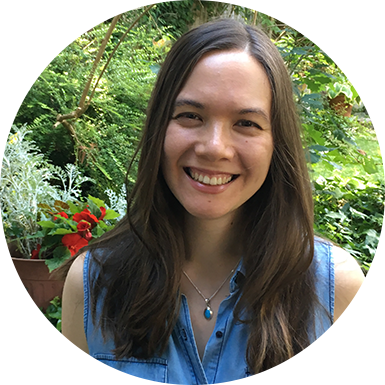 Rosanne Sia


Assistant Professor, Institute for Gender, Race, Sexuality, and Social Justice 
What is your area of research or teaching?
I do historical research at the intersection of performance studies, critical race theory, and gender & sexuality studies. My first book project, Fantasy in Motion: Performing Racial Imaginaries in the early Cold War, looks at women of Asian and Latinx descent who danced and sang on early Cold War nightclub circuits. I was lucky enough to meet a number of former nightclub entertainers who were in their eighties and nineties. I felt an urgent need to share what I had learned about lives that I found so extraordinary, daring, and brave in the face of racism and sexism. My book draws on both oral histories and archival research to explore how entertainers crossed boundaries of genre, nation, language, race, and sexuality that exceeded Cold War narratives of racial integration.
Why are you excited about being at UBC?
I am so delighted to research and teach at UBC where I did my own undergraduate and master's work with faculty members who helped spark my future research interests. I am excited to work with students to open up vital conversations about gender & sexuality, colonialism, race, and migration. I also look forward to building collaborations across campus as I continue my community engagement work where I grew up and now make my home.
---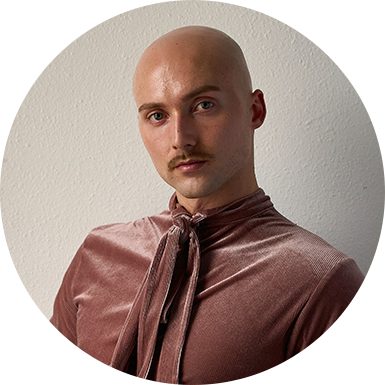 Logan Smilges


Assistant Professor, English Language and Literatures
What is your area of research or teaching?
My work lies at the intersection of queer/trans disability studies, rhetorical studies, and the history of medicine. I am interested in how society's dominant models of sexuality and gender have been shaped by its implicit assumptions about disability. In my courses, students can expect to engage in challenging conversations that require us to suspend assumptions about ourselves so that we might collaboratively forge stronger relationships with one another.
Why are you excited about being at UBC?
UBC has so much to offer students and faculty alike. I am looking forward to working alongside colleagues who are invested in strengthening their communities, and I am excited to learn alongside students who are willing to take risks in order to gain new perspectives.
---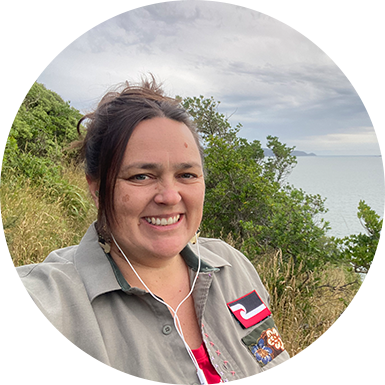 What is your area of research or teaching?
As a Māori scholar and poet, I work at the intersections of literary studies, Indigenous Studies and Pacific Studies. I am particularly interested in the ways that engaging with Indigenous writing can provide ways of thinking beyond/ outside/ past/ around/ against colonialism. At UBC I am teaching Indigenous & Pacific literary studies in English and 'Writing First Nations' in Critical Indigenous Studies. I don't have any grad students here yet but have arrived from Aotearoa with a bunch of Indigenous PhD students I'll keep working with until they're wrapped up. I've got a new book of poetry called Always Italicise: how to write while colonized.  My current book project is called Writing the New World: periodicals and the Indigenous Pacific 1900-1975.
Why are you excited about being at UBC?
UBC is a place where both of my primary fields of research and teaching are expanding in directions that feel exciting to me. English has just engaged in a significant BIPOC cluster hire, and Critical Indigenous Studies was hiring in Indigenous Asias and local Indigenous knowledge around the time I was looking to come here. The UBC Indigenous Strategic Plan also made this an attractive place to be. There are also people working here who I have known through Indigenous Studies networks and I'm excited to work more closely with them. All of this means that conversations I seek to be a part of, and contribute towards, and learn from, can happen over coffee with colleagues (and in classrooms with students) on my own campus. That's IndigiNerdBliss.
---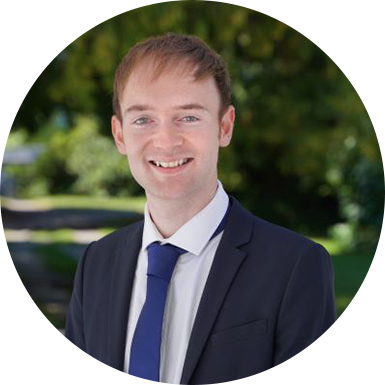 James Stratton


Assistant Professor, English Language & Literatures
What is your area of research or teaching?
I am a specialist in historical linguistics and sociolinguistics. I examine aspects of language variation and change both synchronically (at snapshots in time) and diachronically (over time). My work builds upon two disciplines/branches within linguistics known as 'variationist sociolinguistics' and 'corpus linguistics'. My most recent work has focused on the use of intensifiers throughout the history of English and other Germanic languages (these are words such as 'very', 'really' and 'so').
Why are you excited about being at UBC?
The UBC population is very diverse! I look forward to working with students and faculty from an array of different backgrounds, with various kinds of interests. My classes are already full of students with different areas of specialization, which is exciting! I'm a big believer in interdisciplinarity, so I'm excited about the opportunities for research and collaboration! I also look forward to spreading my knowledge of language to students beyond traditional linguistic classrooms.
---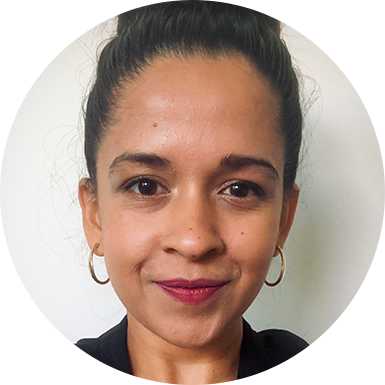 What is your area of research or teaching?
My research centers on issues of land, territory and empire in Canada and the non-contiguous US. In my current project, I study transpacific social (redress) movements and ongoing heritage politics of preserving and designating Second World War confinement landscapes (or internment camps) in Hawai'i, Alaska and British Columbia. This year, I am teaching two undergraduate courses; one on oceanic geographies that is focused on migration, diaspora and mobility and the other called "Constructing Canada" on post-Confederation infrastructure and labour history.
Why are you excited about being at UBC?
​​I am thrilled to join UBC's Geography Department which is dynamic, forward-looking, and interdisciplinary! I am excited to help students think critically and spatially about pressing issues from Indigenous sovereignty, climate justice, Canada's housing crisis, immigration reform, white supremacy and racism, to name a few.
---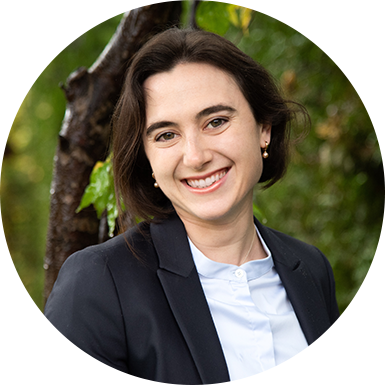 Katherine Wagner


Assistant Professor, Vancouver School of Economics
What is your area of research or teaching?
My research focuses primarily on Environmental and Energy Economics and Public Finance. I use a wide range of empirical tools to study questions related to climate change and the environment. I'm broadly interested in how economic policies can help us adapt to increasingly severe climate change effects and also prevent further climate change from occurring.
Why are you excited about being at UBC?
I'm looking forward to collaborating with new colleagues working on environmental and energy economics. It's really exciting to see so much interesting research on climate change topics in so many different departments across campus.
---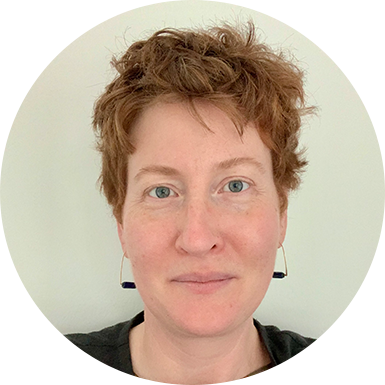 Tina Wilson


Assistant Professor, School of Social Work
What is your area of research or teaching?
I work broadly speaking on the evolving encounter between scientific and social movement knowledge as they converge within social welfare infrastructures. This includes shifting perceptions of need, help and who is to blame, and of what counts as social progress and social justice. My current work explores how growing concern for the natural environment radically challenges human-focused welfare systems and helping professions like social work.
Why are you excited about being at UBC?
I am grateful to be a guest on the traditional, ancestral, and unceded territory of the xʷməθkʷəy̓əm (Musqueam) people. I am excited by the prospect of interdisciplinary collaboration, and I'm looking forward to building relationships with folks across the university and the City. And of course, I'm super stoked to be working with students as they refine their own evolving understandings of the world.
---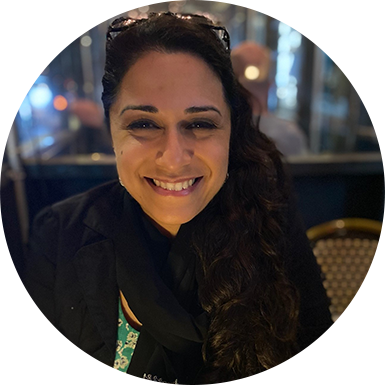 Helena Zeweri


Assistant Professor, Anthropology
What is your area of research or teaching?
My scholarship lies at the intersection of global migration studies, the social impacts of policy, and diasporic identity, with a focus on Australia, the Afghan diaspora, and the US. Grounded in ethnographic methods, my first project examined how migrant sociality becomes an object of moral concern and legal intervention for the Australian state in the wake of increased maritime migration from post-war contexts. My current project looks at the political life of Afghan diasporas in the US and Australia since the Global War on Terror, with a focus on first and second generation community leaders. I have taught courses on refugee mobilities, border zones, humanitarianism, and global regimes of policing. This term I am teaching an Anthropology course called "Culture, Power, and Politics."
Why are you excited about being at UBC?
I am looking forward to learning more about conversations around migrant and refugee rights both within and outside of UBC. Originally from the east coast of the states, I'm also excited to learn about what life is like in the Pacific Northwest.