The Faculty of Arts is welcoming several new faculty members this year. Meet some of the new profs, and get to know what they're working on and why they're excited to be at UBC.
---
Department of Art History, Visual Arts, and Theory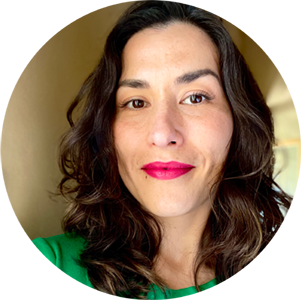 Camille Georgeson-Usher (she/her)
Assistant Professor, Modern and Contemporary Indigenous Art
What is your area of research or teaching?
The majority of my research has focused on understanding how we gather in cities, and particularly how public art helps to reshape the social spaces of cities. Through public art we can sense who might be also moving through these spaces, prompting us to consider new perspectives, and to challenge our own complacencies. Public art becomes a portal into seeing otherwise—the otherwise being the potential to reimagine how things might exist differently. To shift elements of social space and institutional practice in order to envision futures that are more expansive, inclusive, and open to repair.
In my focus of modern and contemporary art, I question how museums and galleries might work to meet the shifting needs of artists, curators, visitors, collections and archives, and arts workers. Questioning that if we were tasked with building museums anew and outside of colonial frameworks, where would we start? My teaching uses contemporary art that focuses primarily on social and racial justice, the environment and non-human worlds, and sovereignties, to shed light onto possibilities for the future. Artists are particularly exceptional at visualizing ideas and concepts that surprise us or that are difficult to grasp. They help us to make future worlds more tangible.

Why are you excited about being at UBC?
Having grown up on Galiano Island, I am excited to be living in such close proximity to where my family and I are from. Galiano is an important place for me, and my work is greatly influenced by its history and environment. Aside from the excitement of moving back home, I can't wait to work with and collaborate with my colleagues and all of the brilliant students and thinkers at UBC. I am looking forward to expanding my research on "otherwise" as a theoretical framework, I particularly am infatuated with how the arts help to visualize and investigate difficult and sometimes impossible questions.
---
Department of Asian Studies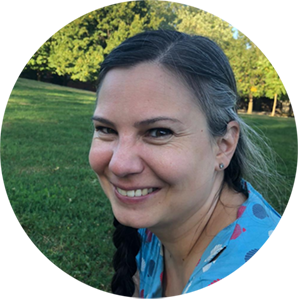 Alexandra Hoffmann (she/her)
Assistant Professor, Classical Persian Literature and Culture
What is your area of research or teaching?
I study Classical Persian literature from the tenth to the seventeenth century CE and I am interested in what Persianate epics and romances tell us about gender and sexuality, particularly about masculinities. My book project examines variations of epic masculinities as they intersect with class, religion, race, and monstrosity, and establishes a way to understand the masculinities of lovers and beloveds in romances. I also work on Islamicate collections of tales and their migration within the Global Medieval world, focusing on misogyny, ethics, and emotions.

Why are you excited about being at UBC?
I am honoured to have been appointed to the first professorship of Classical Persian Literature and Culture at UBC and I am looking forward to helping build a program for students interested in Persian. I am also excited to be a part of UBC's efforts to create a sustainable and inclusive university environment. Lastly, coming from Switzerland, I love that there are mountains nearby!
---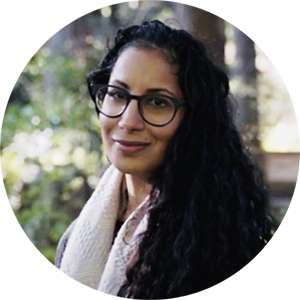 Kiran Sunar (they/them)
Assistant Professor
What is your area of research or teaching?
My research and teaching coagulate around literature, religion, and culture in Punjab across its borders and into its diasporas, exploring questions of gender, sexuality, and ecology. My current project traverses the Punjabi qissā, or verbal art tradition, delving into the Sohnī Mahīnwāl narrative, a ubiquitous, riverine tale about two lovers who die tragically in their quest to unite. I examine this story tradition to understand a feminist Punjabi consciousness and the structure and migration of Punjabi "folk" forms. I also have interests in queer and trans performance cultures, Asian diasporic art and cinema, contemporary global literatures and translation, and anti-racist education in academia. My scholarship blends critical and creative modes.
Why are you excited about being at UBC?
The Department of Asian Studies has a strong reputation for Asian exchange, and has become a riveting place for decentering conversations about nation, Orientalism, anti-Asian racism, religion, and culture. I am so excited to teach courses on gender, religion, and culture in South Asia, and to have galvanizing conversations with my students. I am delighted to be back home and reconnect with the Lower Mainland's amazing, polyphonous Asian diaspora and histories of resistance (climate action, anti-border activism, and trans and queer life) that run deep on these lands. And of course, I look forward to being here with the natural world, ever vocal at the confluence of river and ocean.
---
Department of French, Hispanic and Italian Studies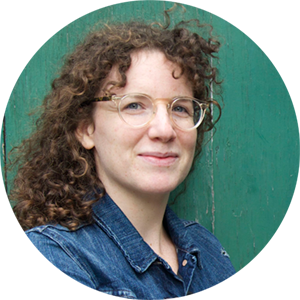 Isabella Huberman (she/her)
Assistant Professor, French
What is your area of research or teaching?
I work at the intersection of Indigenous literary studies and the environmental humanities and focus on contemporary Indigenous narrative arts from Quebec. In my book Histoires souveraines: poétiques du personnel dans les littératures autochtones au Québec, I study a corpus of Innu, Cree-Métis and Wendat literature to understand how these authors tell personal stories to elaborate larger visions of Indigenous sovereignty in Quebec. In my current research, I analyze archival documents, public art, literature, and film to address how Indigenous creators in the province call into question colonial perspectives on hydro power as a green energy. In addition to scholarly writing, I explore alternative forms of research dissemination in my research creation practice of zine-making. I bring these research questions and creative methods to the classroom and am dedicated to expanding the curriculum of French and Quebec literatures programs.
Why are you excited about being at UBC?
I am looking forward to engaging with UBC students about Indigenous literatures from Quebec and to experimenting with research creation in the classroom. I am also excited to work across disciplines with colleagues at UBC and explore new collaborations, particularly pertaining to critical hydro research. I look forward to learning and expanding my teaching and research practices in ways that reflect and contribute to UBC's commitment to honouring and engaging with the Indigenous communities of Vancouver and its surroundings.
---
Department of Geography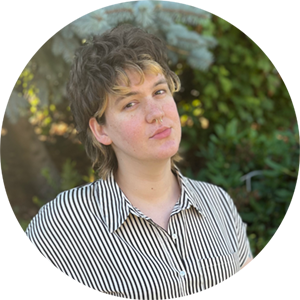 Avery Everhart (she/her)
Assistant Professor
What is your area of research or teaching?
My teaching is focused on the Geographic Information Science (GIS) curriculum within Geography, and I'll be teaching Intro to GIS (GEOS 270), Advanced GIS (GEOS 370), and a GIS research seminar (GEOS 492) over the course of the next couple of years. My research, however, is not limited to GIS. I work across medical geography, informatics, demography, and philosophy with a particular, though not exclusive, emphasis on the sociolegal and structural conditions of transgender life. I also do quite a bit of community-based and collaborative work with trans and gender diverse communities around the world. My new areas of work are bridging intersectionality with quantitative and spatial methods, critical data studies and critical GIS, and the burgeoning field of applied transgender studies; a school of thought my colleagues and I are credited with founding.
I bring my critical social scientific and humanistic approaches to bear on my teaching and hope to help students cultivate both their technical skills and their critical thinking. Both my research and teaching center social, spatial, and racial justice and I look forward to working with students who find their research driven by post- and trans-disciplinary thinking.
Why are you excited about being at UBC?
I am thrilled for the opportunities to work and learn alongside the world-class scholars UBC attracts, from the most seasoned faculty to the bright and motivated undergraduate students just beginning their academic journeys. It's exciting to base my work here where there is a growing cadre of trans and queer scholars and an ever-growing trans and queer student body who by all accounts are motivated to learn and see themselves reflected in their curricula. I am looking forward to engaging with the pressing issues marginalized people face on campus and across Vancouver, especially with regards to ongoing human rights challenges in areas like healthcare, climate change, and housing. Finally, I hope to learn from the various communities here in the Lower Mainland, including the histories and present realities of xʷməθkʷəy̓əm, Sḵwx̱wú7mesh, and səlilwətaɬ.
---
Department of Political Science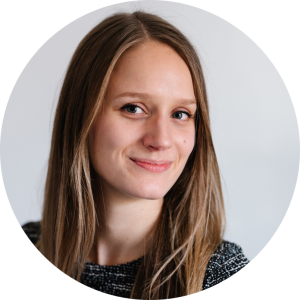 Sophie Borwein
Assistant Professor
What is your area of research or teaching?
My research lies at the intersection of political economy, public opinion, and public policy. Currently, I have two core focuses in my research. The first focus is on understanding how people's local contexts and communities act as meaningful group identities for them, shaping their political behaviour and policy preferences. The second focus is on understanding how people respond to economic disruption associated with technology as compared to other labour market shocks, and what policies and politics they want in response.
Why are you excited about being at UBC?
I am really looking forward to working with my new colleagues in UBC's Department of Political Science, which I've long admired. I'm also really excited to engage with UBC's vibrant student body.
---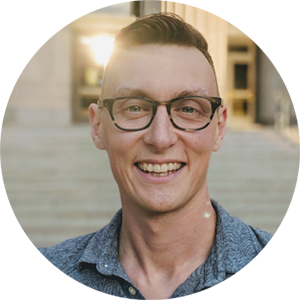 Vince Hopkins (he/him)
Assistant Professor
What is your area of research or teaching?
I study Canadian politics and run the Behavioural Public Policy Lab. We help Canadians access public services. Why do people who might benefit from government programs not apply for them? How can we improve take-up? The Lab is a great space because it brings together some amazing researchers and students. We use quantitative methods, like large-scale field experiments, as well as qualitative methods, like interviews and co-design, to increase take-up of real-world programs. The Lab is an excellent opportunity for students interested in Canadian politics, citizen engagement, and data science.
Why are you excited about being at UBC?
The culture and community. UBC has a culture of innovation. The university is known for its research, student development, and community engagement. Plus, I grew up in Vancouver. Returning home means re-discovering this fantastic city. I am also excited to be part of UBC's Centre for Migration Studies. I look forward to re-immersing myself in the local community, and contributing to it through my work. I'm especially proud to be at the Department of Political Science, which is a leader in Canada and internationally. The expertise of my faculty colleagues is remarkable, and the students are inspiring—it's an ideal environment for the kind of work I do.
---
Department of Sociology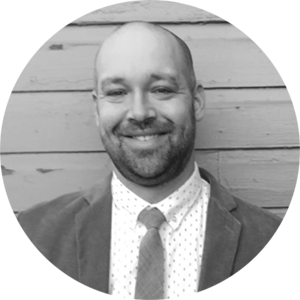 Clayton Childress (he/him)
Associate Professor
What is your area of research or teaching?
I am a cultural sociologist who studies taste-, decision-, and meaning-making. In my prior work I've studied a novel through its creation, production, and reception in 20 book groups across the United States. This includes how individuals and groups make meanings out of cultural objects of varying levels of ambiguity, how normal practices on doing "good work" create racial (and other) inequalities in fiction publishing, and the effects of genre blending on popularity in both local and national contexts. Additionally, I studied how individuals signal their social status by being simultaneously more culturally open than others at the level of genres and more elitist and hierarchical than others in their tastes for objects within those genres. Current projects include research on the political polarization of popular culture, tokenism in the creation and institutionalization of postcolonial literature, experimental research on the heterogeneous effects of similarity and difference in taste for fiction, and social segmentation in meaning making for iconic historical figures.
Why are you excited about being at UBC?
On a more personal level, I am from the West Coast and very excited about returning to the West Coast. The Department of Sociology at UBC is also an incredibly dynamic place filled with world-class scholars tackling major issues across a wide-breadth of topics in our discipline. That too is very exciting. Having spent the first decade of my career at University of Toronto, I am also very excited about moving to an equally vibrant community that is also, thankfully, a bit smaller. Toronto is so big you could end up siloed in your own discipline a bit more than you had planned on, or at least that happened with me. I am excited to come to UBC and hopefully stretch and expand a bit more.
---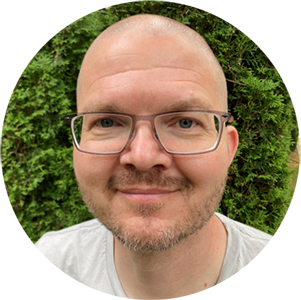 Andrew Jorgenson (he/him)
Professor
What is your area of research or teaching?
Working in the areas of environmental sociology, global political economy, the sociology of development, and sustainability science more broadly, I conduct research and teach courses about the human dimensions of global and regional environmental change, with a primary focus on the societal causes and consequences of the climate crisis. I use a range of statistical modeling techniques in my research, which involves the merging and analysis of data on the majority of the world's nation-states, sub-national areas, and even power plants. Much of this work is on the anthropogenic drivers of climate change, which refers to the human actions that cause climate change and the societal factors that shape and condition those actions.
Why are you excited about being at UBC?
I am thrilled to join the UBC community! The Department of Sociology has a global reputation for research in environmental sociology and many other important sub-fields. The faculty and staff have been incredibly welcoming and helpful, and there are ample opportunities to participate in interdisciplinary research on climate, energy, and other pressing topics. I am also looking forward to working with and learning from the students here.
---
Neda Maghbouleh (she/her)
Associate Professor
What is your area of research or teaching?
I study ethnic/racial categories and identity formation as they relate to immigration and refugee resettlement. Much of my research has been with Arab, West Asian, Middle Eastern, and North African communities in Canada and the U.S. To study problems from multiple angles, I use qualitative methods like interviews and ethnography, and increasingly, quantitative techniques like survey experiments. My love for mixed methods extends into my teaching, too. I am passionate about introducing students to the uncommonly wide range of empirical methods that Sociology has in its toolkit.
Why are you excited about being at UBC?
My spouse, young daughter, and I had a chance to live in Vancouver and experience UBC while I was a Wall Scholar at the Peter Wall Institute for Advanced Study in 2021-2022. We had an unforgettable year of making new friends at UBC, trying to snowboard, and being in closer proximity to our families in Portland, Oregon (where I'm from) and the East Bay (where my spouse is from). So, joining the top-notch UBC Department of Sociology and making a permanent move back West is a dream come true.
---
School of Creative Writing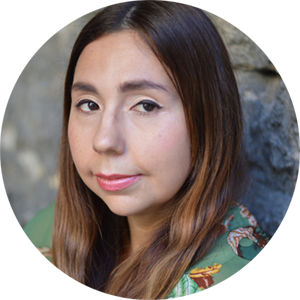 Frances Koncan (she/they)
Associate Professor
What is your area of research or teaching?
I write plays! And sometimes other things—I've worked in television and as a journalist as well—but mostly plays. I am also a theatre director, so my area of research focuses on the intersection of independent playwriting and collaborative theatre creation, and how those creation methods impact one another. Essentially, how the individual and the community interact when making theatre. Within that, I am especially interested in the exploration and application of dramaturgical methodologies from outside the standard frameworks currently utilized in the theatre industry. For me, personally, that has centered on the application of Anishinaabe values and worldviews to inform my writing practice and collaborative processes. I am also very interested in drama therapy, specifically how theatre can be used to build skills and empower people who are neurodivergent.
Why are you excited about being at UBC?
As an Anishinaabe person from the prairies, I have always drawn inspiration and strength from the land upon which I create. I am thrilled to be here at UBC to be a part of the incredible community of teachers, students, and artists, as well as to explore this new location and learn from the land as an artist.
---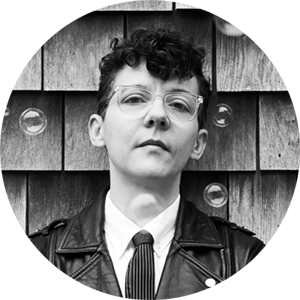 Alex Marzano-Lesnevich (they/them)
Assistant Professor & Roger Communications Chair of Creative Nonfiction
What is your area of research or teaching?
I write and teach creative nonfiction, with a focus on what the genre's capaciousness allows us to evoke about the multiple narrated layers of life. In other words, I write stories about the way we make and live stories. I am particularly interested in work that hybridizes or transcends genre, for example, lyric nonfiction that uses juxtaposition and the space of silence in much the way poetry does, or uses imagined scenes to restore effect to the archive. Much of my work also has a social justice impetus. My first book, The Fact of a Body: A Murder and a Memoir, explored story-making about the past in both the American criminal justice system and individual lives. I'm currently writing my second, Both and Neither, a transgender and trans-genre examination of life beyond the binary, told through my own life and the lives of four historical figures.
Why are you excited about being at UBC?
I am thrilled to be joining such a vibrant, expansive community, and I am eager for all the conversations and collaborations to come across disciplines and genres. I deeply believe that everything good, ambitious, and paradigm-shifting starts with learning and connection. It also means a lot to me to be joining a university with such a strong commitment to diversity, access, and social justice. And then, of course, there's the landscape! I find I think and breathe better in view of the mountains and the water—something about a reminder of the scale of even our most absorbing human stories—and I am excited to get out the door and explore all British Columbia has to offer.
---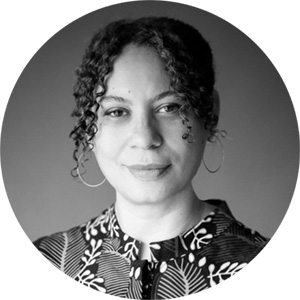 Cecily Nicholson (she/her)
Assistant Professor, Poetry
What is your area of research or teaching?
My teaching involves the practice of poetry and other creative writing forms as they interrelate with ecology, geological time, and the construct of landscape, centering poetry itself as a place that can enact liberation, refuge, and belonging. My writing involves poetic research and technique as a mode of embodiment and critique that engages documentary forms, as well as collective organizing and archival practices. I am a long-time collaborator with local community impacted by carcerality and food insecurity.
Why are you excited about being at UBC?
I am excited to join the School of Creative Writing and a thriving community. I am grateful to work on the homelands of the hən̓q̓əmin̓əm̓-speaking xʷməθkʷəy̓əm (Musqueam) people. And I look forward to deepening my contributions to socially relevant education in the literary arts.
---
School of Information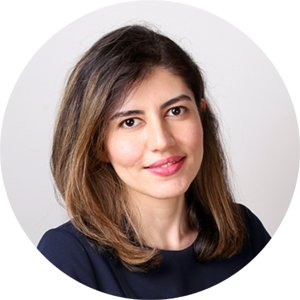 Fatemeh Salehian Kia (she/her)
Assistant Professor
What is your area of research or teaching?
As a multidisciplinary researcher with a background in computer science, design, and cognition, I contribute actively to the field of learning analytics by integrating data science, learning science, and human-computer interaction. I've developed innovative data sources, computational models, and learning technologies, with my research published in reputable conferences and journals. My research focuses on the convergence of information technology and education to advance our comprehension of the learning process. Primarily, I delve into learner engagement through educational technology, particularly emphasizing quantifying the learning context. I use diverse methodologies, including computational methods, to examine how learners interact with information while using educational technology. My work investigates the elements contributing to effective learning, encompassing personal attributes, learning settings, and contextual factors.
Why are you excited about being at UBC?
Being a part of UBC exhilarates me due to its dynamic and innovative academic environment. UBC's commitment to interdisciplinary collaboration aligns with my multidimensional research approach. The diverse community of scholars and students offers a rich platform for exchanging ideas and perspectives. UBC's advanced resources and supportive ecosystem will empower me to conduct pioneering research at the crossroads of AI and learning technologies. Engaging with bright minds and contributing to UBC's legacy of impactful research excites me, promising mutual growth and the chance to shape the future of technology-enhanced learning.
---
School of Music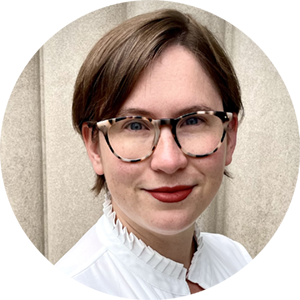 Anabel Maler (she/her)
Assistant Professor
What is your area of research or teaching?
My scholarship focuses on topics relating to disability and music. Specifically, Deaf music-making, sign language music, and epistemic exclusion. My work centers Deaf culture in music studies, questioning how and why Deaf knowledge has been historically excluded from music research, and developing new, cross-disciplinary methodologies for analyzing the musical outputs of Deaf culture. I have just finished my first book, entitled Seeing Voices: Analyzing Sign Language Music, which argues for taking signed music seriously as an object of analytical inquiry and builds a theoretical foundation for engaging with this music as music, by exploring the history, cultural contexts, and principal musical parameters of signed music. My other research area centers on post-tonal music, and specifically develops a listener-centered approach to form in post-tonal repertoires.
Why are you excited about being at UBC?
I have long admired UBC's world-renowned School of Music, and am absolutely thrilled to join its distinguished and talented faculty. As a music theorist, I am particularly excited to join my colleagues in thinking creatively about music theory pedagogy and developing exciting, innovative courses for our undergraduate and graduate students. I am also eager to join the diversity and equity conversations on campus as a disability scholar and activist.
---
School of Public Policy and Global Affairs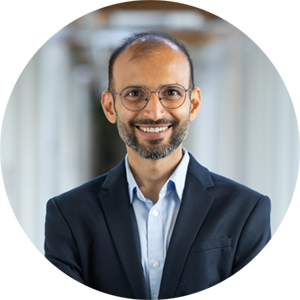 Tarun Khanna
Assistant Professor
What is your area of research or teaching?
I am the Assistant Professor of Energy and Climate Policy at the School of Public Policy and Global Affairs, and a visiting researcher at the Mercator Research Institute on Climate Change in Berlin. I am interested in the economics of the energy sector and the incentives needed to create low carbon energy systems. My wider research interests include evidence synthesis, policy evaluation, electricity markets, and the role of clean energy in development. Before turning to academia, I was a policy practitioner. I worked with regulators, governments, and utilities in the design and implementation of electricity policy in South Asia.
Why are you excited about being at UBC?
I am excited to see the variety of interdisciplinary initiatives advancing the research on climate change at UBC. It is excellent that students, faculty, and administration are committed to placing climate research and clean energy at the centre of learning. I hope to work in partnership with colleagues to further our understanding of what it takes to create the low carbon energy systems of the future while providing equitable access to clean energy to all world citizens.
---
Vancouver School of Economics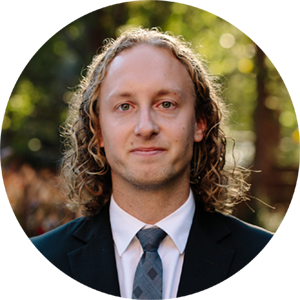 Torsten Søchting Jaccard
Assistant Professor
What is your area of research or teaching?
My research is in international trade, which I approach from an empirical perspective. My work uses micro-data to understand demand for imported goods and the various economic forces that shape consumer gains from trade. I will be teaching in this vein as well.
Why are you excited about being at UBC?
I am originally from New Westminster, BC, and completed my undergrad in engineering at UBC before pursuing a PhD in Toronto. I could not be more excited to be coming home to the west coast! UBC as an undergraduate was a transformative experience for me, and I look forward to playing a role in future undergraduates experiencing this beautiful campus.