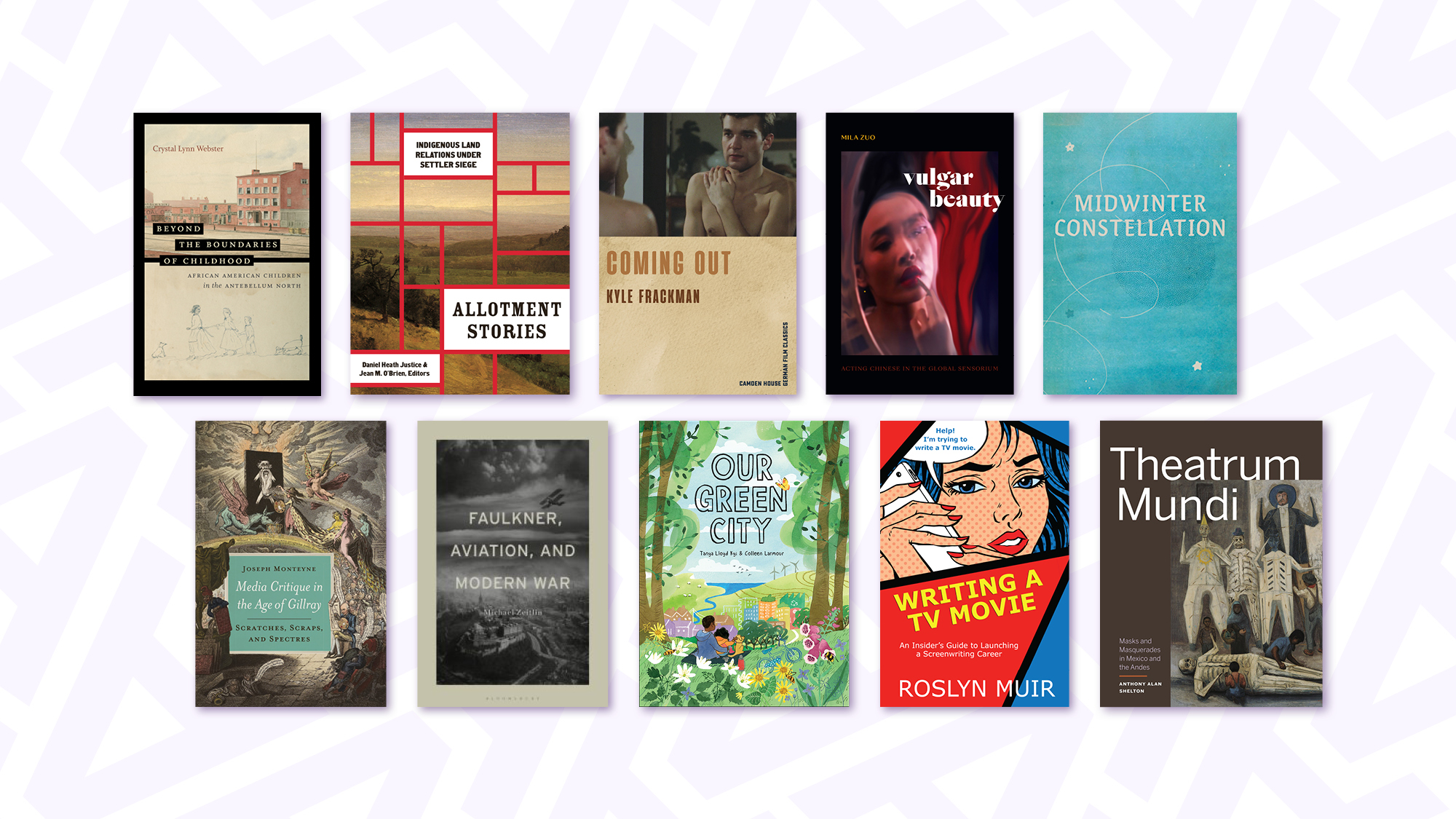 This past year, Arts scholars have published books on topics ranging from Indigenous perspectives on Northwest Coast art, to how to write a TV movie, to African American childhood before the Civil War.
---
By: Chelsea Birks, Sessional Instructor, Department of Theatre & Film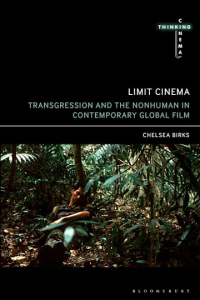 What is your book about?
Limit Cinema explores how contemporary global cinema represents the relationship between humans and nature. During the 21st century this relationship has become increasingly fraught due to proliferating social and environmental crises; recent films from Lars von Trier's Melancholia (2011) to Apichatpong Weerasethakul's Uncle Boonmee Who Can Recall His Past Lives (2010) address these problems by reflecting or renegotiating the terms of our engagement with the natural world. In this spirit, this book proposes a new film philosophy for the Anthropocene. It argues that certain contemporary films attempt to transgress the limits of human experience, and that such 'limit cinema' has the potential to help us rethink our relationship with nature.
Why did you write this book?
I wrote this book because I was worried about climate change and other ecological disasters. I wanted to see whether shifts in attitude towards nature were reflected in contemporary cinema, and what we could learn from shifting our perspectives in response to ecological crisis.
---
By: Katherine Bowers, Associate Professor, Department of Central, Eastern, and Northern European Studies and Kate Holland, University of Toronto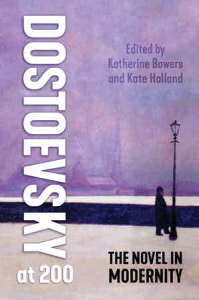 What is your book about?
Our volume was published to mark the bicentenary of Dostoevsky's birth and takes the writer's art—specifically the tension between experience and formal representation—as its central theme. While many critical approaches to Dostoevsky's works are concerned with spiritual and philosophical dilemmas, our volume focuses instead on questions of design and narrative to explore Dostoevsky and the novel from a multitude of perspectives. This volume asks how narrative and genre shape Dostoevsky's works, as well as how they influence the way modernity is represented.
Why did you write this book?
Dostoevsky's bicentenary in 2021 coincided with the growth of a new generation of Dostoevsky scholars, who have been emerging over the past decade and taking the study of the author's works in a new direction, particularly focusing on his engagement with form. We wanted to showcase their work and attempt to capture the ways our scholarship enters into dialogue with each other in addressing questions of genre, structure, characterization, and narrative.
---
By: Katherine Bowers, Associate Professor, Department of Central, Eastern, and Northern European Studies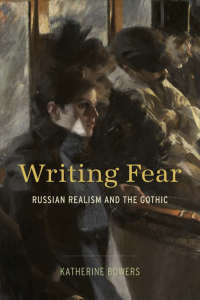 What is your book about?
In Russian literary history, gothic fiction is often seen as an aside—a curiosity that experienced a brief heyday and then disappeared. In fact, its legacy is much more enduring, persisting within later Russian literary movements. My book is about the way that nineteenth-century Russian writers incorporated narrative models and imagery borrowed or adapted from European gothic fiction into realist works. I argue that these practices of borrowing and adaptation shaped literary realism from its inception. In addition to mapping the way gothic narrative elements entered into early Russian realism, my book illuminates the way political and cultural anxiety manifested via the gothic mode in literary texts during the age of realism.
Why did you write this book?
I have been a fond reader of gothic novels for a long time and I have often noticed an affinity between gothic narrative and nineteenth-century Russian literary texts. However, this observation of mine goes against the Russian literary history that is commonly accepted in my field, which does not consider gothic to be relevant in the development of the Russian novel. Beyond this, I began to notice gothic elements in realist texts, which is the last place I would have expected to see this kind of influence, based on what I was taught in grad school. This book asks and answers the question: why is the gothic present in the Russian realist novel and what is it doing there?
---
By: Ken Carty, Professor Emeritus, Department of Political Science
What is your book about?
Democracy thrives on vigorous competition between political parties. However, in several established democracies one party manages to dominate national politics for decades at a time, seemingly creating a democratic one-party unnatural democracy. This book examines five such countries – Canada, Ireland, India, Japan, Italy – to understand what kind of party comes to dominate democratic competition, and how and why they do so.
---
By: Dana Claxton, Professor and Department Head, Department of Art History, Visual Art & Theory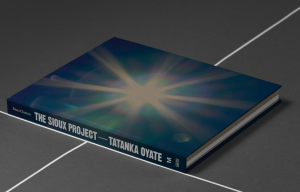 What is your book about?
The Sioux Project—Tatanka Oyate fills a major gap in our understanding of contemporary Sioux aesthetics in North America with a specific focus on the knowledge and practices of Lakota/Nakota/Dakota (Sioux) communities in Saskatchewan, Canada. The publication reflects over three years of on-the-ground research involving myself, art historian Lynne Bell, artist Gwenda Yuzicappi, and filmmaker Cowboy Smithx.
---
By: Karen Duffek, Curator, Contemporary Visual Arts + Pacific Northwest, Museum of Anthropology, Bill McLennan, and Jordan Wilson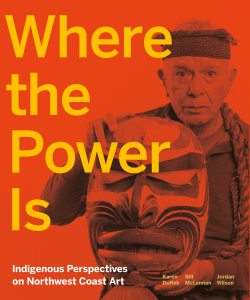 What is your book about?
Where the Power Is brings together contemporary Indigenous knowledge holders with extraordinary works of historical Northwest Coast art, that transcend the category of art or artifact. Dozens of Indigenous artists and community members visited the Museum of Anthropology to engage with these objects and learn from the hands of their ancestors. The photographs and their commentaries speak to the connections between tangible and intangible cultural belongings; how art remains part of Northwest Coast peoples ongoing relationships to their territories and governance; Indigenous experiences of reconnection, reclamation, and return; and critical and necessary conversations around the role of museums.
---
By: Antje Ellermann, Professor, Department of Political Science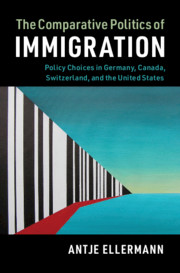 What is your book about?
Many governments face similar pressures surrounding the hotly debated topic of immigration. Yet, the disparate ways in which policy makers respond is striking. The Comparative Politics of Immigration explains why democratic governments adopt the immigration policies they do. Through an in-depth study of immigration politics in Germany, Canada, Switzerland, and the United States, I examine the development of immigration policy from the postwar era to the present.
Why did you write this book?
My book presents a new theory of immigration policy making grounded in the political insulation of policy makers. Three types of insulation shape the translation of immigration preference into policy: popular insulation from demands of the unorganized public, interest group insulation from the claims of organized lobbies, and diplomatic insulation from the lobbying of immigrant-sending states. Addressing the nuances in immigration reforms allows me to analyze both institutional factors and policy actors' strategic decisions to account for cross-national and temporal variation.
---
By: Kyle Frackman, Associate Professor, Department of Central, Eastern, and Northern European Studies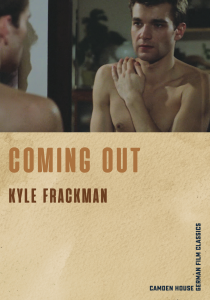 What is your book about?
This book is the first in-depth study of the 1989 film Coming Out, which was the first and last East German feature film to focus on homosexuality. The film is about a young gay teacher, Philipp, who is gay but initially cannot accept the truth about his sexuality. One of East Germany's most acclaimed directors made Coming Out in state-owned film studios. Homosexuality had been decriminalized a couple decades prior, but the topic remained taboo. In addition to offering interpretations and commentary on many of the film's hidden details, the book tells how the film was approved and produced and how it fits into LGBTQ history of the time.
Why did you write this book?
If people are familiar with the film Coming Out, they often know that it premiered on the same day the Berlin Wall fell and East Germany opened its borders: November 9, 1989. There is much more to why this film is important. What did it take to make this film in state-owned studios? What does the story have to do with racism, antisemitism, and extremist violence? Why were international audiences ambivalent about the film? "Coming Out" is a complex film that fits into a broader and historically important media landscape of the late 1980s and early 1990s.
---
By: Rachel Hartman, Adjunct Professor, School of Creative Writing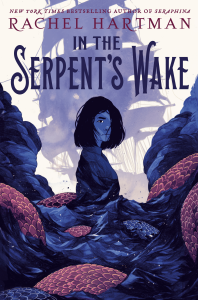 What is your book about?
In the Serpent's Wake, the long-awaited sequel to my 2018 young adult fantasy Tess of the Road, follows Tess and her companions on a sea voyage in search of the last World Serpent at the bottom of the world.
Why did you write this book?
Tess's first book was about walking back to yourself after trauma and learning to be the protagonist of your own life again. In her second book, I wanted to explore what it looks like to face the world after that, and how those epiphanies apply.
---
By: Daniel Justice, Professor, Institute for Critical Indigenous Studies and Department of English Language and Literatures and Jean M. O'Brien, University of Minnesota.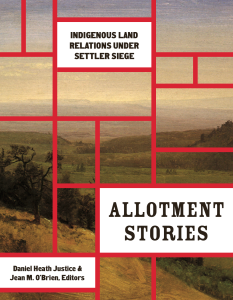 What is your book about?
This edited collection brings together over two dozen Indigenous Studies scholars from across the globe in conversation about the impacts of settler land privatization schemes on Indigenous communities and their relations to one another as well as the lands they call home. It offers a complex, multifocal, and diverse range of responses to a range of colonialist policies and practices, and brings new attention to an important but under-studied aspect of Indigenous-settler relations around the world.
Why did you write this book?
The collection had its start at UBC. My co-editor, Jean M. O'Brien, is an Ojibwe historian at the University of Minnesota, and we are both longtime members of the Native American and Indigenous Studies Association. We were having a conversation at the opening reception of the conference when it was held at UBC in 2017, and we realized that we were both working on projects about our families' experiences with the US allotment act and its breaking up of Indigenous land holdings, but that our respective communities had very different approaches to allotment. We were fascinated and realized that there were likely many other stories and many different experiences with this and other colonial privatization schemes, so we talked with an editor and sent out a call for papers.
---
By: Jónína Kirton, Adjunct Professor, School of Creative Writing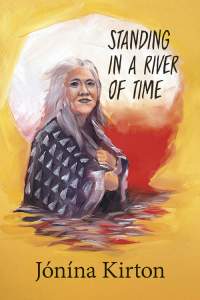 What is your book about?
Standing in a River of Time merges poetry and lyrical memoir on a journey exposing the intergenerational effects of colonization on a Métis family. Kirton does not shy away from hard realities, meeting them head on, but always treating them with respect and the love stemming from a lifetime of spiritual healing and decades of sobriety. This collection unravels painful memories and a mixed-blood woman's journey towards wholeness. The Ancestors whisper to Kirton throughout, asking her to heal, to bring them home, so that within these stories of redemption and loss the dead walk with us, their presence felt as the story unfurls in unexpected ways.
Why did you write this book?
I wanted to use my story to encourage others to trust in their inner guidance, the unseen, their Ancestors and what some call a Higher Power. I wanted to share that we can't always see what is coming, but we can gently review the past and mine it for insights. In one way this book is about learning to live with uncertainty and that healing can be a winding path that begins with yourself radiating outwards to your family and any communities you are a part of. I speak of the things I had I wish I had known. Things like not everyone around you will welcome you opening up about the things that happened in your life. You may need to take this journey without them, and others will step in, if you let them.
---
By: Tanya Kyi, Lecturer, School of Creative Writing, Julia Kyi, and illustrator Vivian Rosas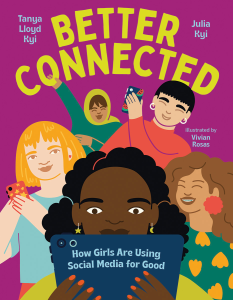 What is your book about?
From environmental activism and gun control to immigration policy and education, girls are leading the way. They're showing up, teaming up, and speaking up. You've probably seen media stories about the ways girls interact online, with headlines like "Depression in Girls Linked to Higher Use of Social Media," or "Half of Girls Are Bullied on the Internet." But there's another side to the story. Better Connected focuses on less recognized and more positive online experiences. With profiles of real change-makers and practical tools for getting started, this book is an inspiring look at the amazing things girls can accomplish.
Why did you write this book?
At the breakfast table one day, I floated a new book idea. I wanted to write about the girls who were launching their own platforms or using social media for leadership and advocacy. My daughter reeled off so many great ideas, I asked if she'd like to co-write the book. And Better Connected was born. Julia did most of her writing at midnight, and I tend to write in the early mornings, so we had to actually schedule meetings to edit things together. But we got along surprisingly well and we're both proud of the results.
---
By: Tanya Kyi, Lecturer, School of Creative Writing, illustrated by Colleen Larmour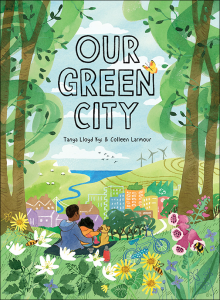 What is your book about?
This picture book is a charming, child-centred tour of a sustainable city. Here, neighbours take care of all living things: people, plants and animals, too! Many residents choose a bicycle, scooter or their own two feet to get where they need to go. Solar panels capture energy from the sun, pipes gather heat from underground, and a windmill turns on the hillside. Families keep hens and hives in their yards, and care for flower beds that feed bees, birds, and butterflies. In this city, people work together to make the world green. Can readers do the same where they live? These pages conjure a delightfully utopian community, and they invite children on an interactive journey to explore it.
Why did you write this book?
When my son was in elementary school, I took him to a climate demonstration in downtown Vancouver. We marched and chanted alongside one of my friends, a city transportation planner. Around us, teens hoisted signs about fossil fools. Dads held toddlers on their shoulders, and moms navigated the crowd with strollers and baby backpacks. A few shop owners cheered from outside their stores, and office workers waved from the windows above. My friend, meanwhile, was checking out the bus routes and telling me how they'd had to adjust their stops for the day. Then she pointed to new bike lanes. We were downtown in a city that had declared its goal to be the greenest in the world. What if all these people collaborated to build the perfect place? With that thought, Our Green City was born.
---
By: Nicola Levell, Associate Professor of Museum and Visual Anthropology, Museum of Anthropology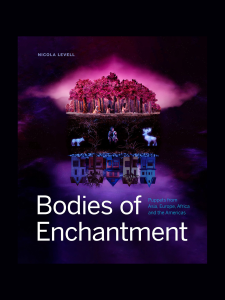 What is your book about?
For millennia, puppets have enthralled audiences with their unique charm, not just telling stories but enacting history, sharing knowledge, and transmitting cultural practices. In this dazzling and immersive volume based on an award-winning exhibition, puppetry from all corners of the globe is shared in striking photographs alongside texts from ten scholars and puppeteers. The contributors highlight still-vital traditional puppetry practices, as well as modern adaptations of the form: exquisite leather shadow puppets depict ancient Indian epics in modern-day Indonesia; Taiwan's long-running Pili glove puppetry show thrives in the digital era and Indigenous filmmaker Amanda Strong uses stop-motion animation to create entrancing new realms.
---
By: Joseph Monteyne, Associate Professor, Department of Art History, Visual Art & Theory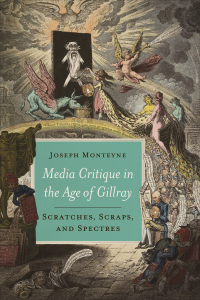 What is your book about?
In the late 1790s, British Prime Minister William Pitt created a crisis of representation when he pressured the British Parliament to relieve the Bank of England from its obligations to convert paper notes into coin. Paper quickly became associated with a form of limitless reproduction that threatened to dematerialize solid bodies and replace them with insubstantial shadows. Media Critique in the Age of Gillray centres on printed images and graphic satires which view paper as the foundation for the contemporary world. Through a focus on printed, visual imagery from practitioners such as James Gillray, William Blake, John Thomas Smith, and Henry Fuseli, the book addresses challenges posed by reproductive technologies to traditional concepts of subjective agency.
Why did you write this book?
It is the third book in a trilogy of books about early modern print culture and urban life in 17th and 18th century London, and this new book attempts to bring art history and media studies together.
---
By: Roslyn Muir, Adjunct Professor, School of Creative Writing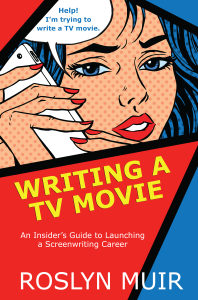 What is your book about?
Writing a TV Movie: An Insider's Guide to Launching a Screenwriting Career is a complete resource for anyone who wants to write TV movies for television networks and streamers like Hallmark, Lifetime, and Netflix. This screenwriting how-to book identifies the unique nine-act structure of the popular TV movie thriller and rom-com genres. It gives tips on how to get your scripts to producers and is an exceptional resource for teachers in screenwriting classes and workshops.
Why did you write this book?
I am a producer, screenwriter and author and have produced several TV movies, feature films and television series. I wrote the book to enable new and established writers to break into the film & TV industry by writing to market with a TV movie—a popular genre.
---
By: Fuyubi Nakamura, Curator, Asia + Assistant Professor of Visual and Material Cultures of Asia, Museum of Anthropology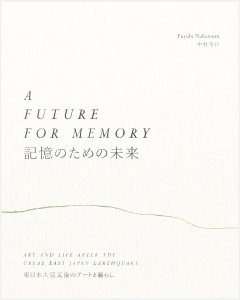 What is your book about?
A bilingual publication in English and Japanese, A Future for Memory: Art and Life after the Great East Japan Earthquake was published in conjunction with the Museum of Anthropology's 2021 exhibition of the same name.
Why did you write this book?
Nature is powerful. It can be destructive, but it can also be regenerative and healing. While the tsunami took away so many lives, the ocean has also blessed us with rich resources. This triple disaster also left many people to live with invisible disaster: radioactivity and nuclear leaks are barely visible, if not invisible, despite the visible fears they induce. In a way, that experience is not unlike what we are going through today as a result of the COVID-19 pandemic, though the cause is entirely different. What have we learnt from the force of nature and the resilience of people to live in harmony with nature?
---
By: Douglas Pulleyblank, Professor, Department of Linguistics and Diana Archangeli, University of Arizona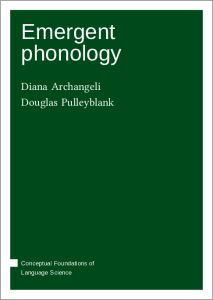 What is your book about?
To what extent do complex phonological patterns require the postulation of universal mechanisms specific to language? In this volume, we explore the Emergent Hypothesis, that the innate language-specific faculty driving the shape of adult grammars is minimal, with grammar development relying instead on cognitive capacities of a general nature. Generalisations about sounds, and about the way sounds are organised into meaningful units, are constructed in a bottom-up fashion: As such, phonology is emergent.
Why did you write this book?
For quite a few years, my co-author, Diana Archangeli, and I have been exploring what a grammar of a language's sound patterns might look like if we try to build in fairly minimal assumptions about language structure. After writing quite a number of papers on specific languages and specific phonological problems, we wanted to put the main conceptual points into a monograph-length volume. It was important to us that the volume be open-access, hence our opting to publish with Language Science Press.
---
By: Christopher Rea, Professor of Chinese, Department of Asian Studies and Thomas Mullaney, Stanford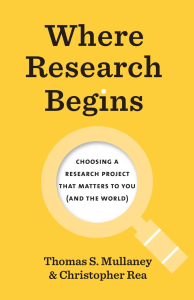 What is your new book about?
Where Research Begins is a short workbook containing simple, practical exercises for first figuring out what you want to do research on, and then reconciling your personal interests with the interests of the research community. Part 1 shares techniques of introspection that can help researchers take stock of their own values and assumptions—those internal voices that we often discount or ignore—to find their research center. We show how to avoid common traps like the "narrow down your topic" fallacy, how to avoid "jumping to a question," and how to formulate a plan B that changes your case study while staying true to your research problem. Part 2 is called "Get over yourself" and focuses on how to find fellow travellers—your "problem collective"—within and beyond your field and discipline, while remaining centered and not letting all the other voices and agendas out there knock you off balance. The book also offers tips on how to engage with various sounding boards, including peers and advisors. The book's goal, in short, is to make research more accessible.
What inspired you to write this book?
Failure. My co-author Tom Mullaney and I each taught separate sections of an undergraduate research seminar when we were in graduate school, and we met each week to compare notes on how our "12-step program for writing a research proposal" was going. What we discovered is that even bright, highly motivated students struggle to design a research project that matters to them, especially under time pressure. Most of our students ended up settling on a project that they weren't enthusiastic about because they had to choose something. We realized that the hardest part of research sometimes is not answering a question, it's knowing what to do before you know what your question is. Especially in the common scenario of when a project (like a thesis) is assigned to you. How do you make the study your own? How can you create something original? This book brings together techniques that we've developed for empowering researchers on their own terms at that early, vulnerable phase of the research process.
---
By: Saygin Salgirli, Assistant Professor, Department of Art History, Visual Art & Theory
What is your new book about?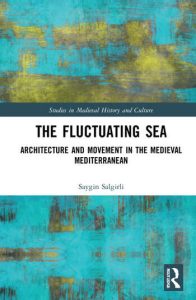 This is a book that fluctuates between conceptualizations of movement; either movements that buildings in the medieval Mediterranean facilitated, or the movements of the users and audiences of architecture.
The Fluctuating Sea investigates how the relationship between movement and the experiences of a multiplicity of users with different social backgrounds can provide a new perspective on architectural history. The book acknowledges the shared characteristics of medieval Mediterranean architecture, but it also argues that for the majority of people inhabiting the fragmented microecologies of the Mediterranean, architecture was a highly localized phenomenon. It is the connectivity of such localized experiences that The Fluctuating Sea uncovers.
Why did you write this book?
I realized that there was need for a new methodology of architectural history for the medieval Mediterranean. A methodology that is essentially non-dichotomous and has its focus switched from style and form to function and users' experiences. With that new focus, looking at Mediterranean architecture in relation to movements (conceptual and actual) was my solution to dissolving typological taxonomies, disciplinary constraints, and the East-West, Islamic-Christian binaries.
---
By: Anthony Alan Shelton, Professor of Art History, Visual Art and Theory, director emeritus of the Museum of Anthropology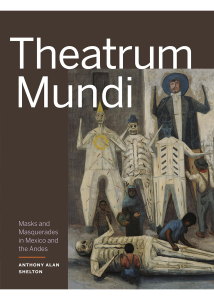 What is your book about?
Theatrum Mundi (The Theatre of the World) describes the diversity of masks and performances that originated from the violent struggles between European, Arabic and "New World" civilizations. This study is the culmination of four decades of research and is illustrated by field photographs and images from MOA and other notable mask collections. It celebrates over 500 years of Mexican and South American Indigenous dance dramas and explains how mask makers, religious practitioners, masqueraders and entrepreneurs have helped to continuously reinvent, revitalize and express the changing world around them.
---
By: Anthony Alan Shelton, Professor of Art History, Visual Art and Theory, Museum of Anthropology at UBC, Nuno Porto, Associate Professor of Art History, Visual Art and Theory, and Titilope Salami, PhD student in Art History, Visual Art and Theory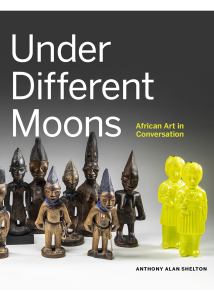 What is your book about?
Under Different Moons: African Art in Conversations shares—for the first time in print—the Museum of Anthropology at UBC's extensive African collections. Featuring more than 250 stunning images of masks, puppets, figurative sculpture, textiles and paintings, the book establishes a dialogue between different aspects and ways of interpreting the continent's rich and diverse art forms. Under Different Moons is part of a wider attempt to bring to public attention, especially that of African and diasporic Canadian communities, parts of an important cultural legacy, safeguarded in museums across the country, that can help empower new sectors and generations of citizens and widen the breadth and understanding of Canada's multi- and intercultural character.
Why did you write this book?
 The first part of the book provides an introduction to African "traditional" visual cultures and describes the philosophical and political ideas behind their uses and significance. In the second part, Titilope Salami focuses on contemporary Nigerian and diasporic artists to show the continued relevance of ritual practices in Nigerian artworks. And in the third, Nuno Porto examines specific items in MOA's collection to reveal the social, historical and market networks in which they once circulated and the changing significances ascribed to them. Under Different Moons aims to encourage the wider use of collections as teaching and community resources, and to instigate a conversation on the histories and interpretations of these invaluable objects.
---
By: Erin Silver, Assistant Professor, Art History, Visual Art & Theory
What is your book about?
This book examines Suzy Lake's interests in issues of identity in relation to society, gender, and the universal experiences of power and authority, and the extraordinary range of her creative experiments with materials. Bringing new insights to Lake's tremendously varied projects, the book reveals how Lake's inventive practice has challenged audiences for decades and continues to do so today.
---
By: Rashid Sumaila, University Killam Professor, School of Public Policy and Global Affairs and the Institute for Oceans and Fisheries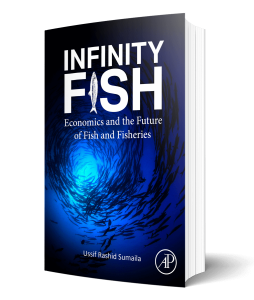 What is your book about?
The main goal of this book is to present new intuitive and interdisciplinary economic approaches and concepts, and apply them to ocean conservation in ways that are understandable and readable to non-specialist. This book is, therefore, both a narrative about conservation and policy, and about how economics can be deployed in the service of achieving societal goals relating to fishery resources. In other words, I present ideas that can make a (small) positive contribution to humanity's quest to achieve what R. Buckminster Fuller captured so eloquently in the following: "With our minds alone we can discover those principles we need to employ to convert all humanity to success in a new, harmonious relationship with the universe."
Why did you write this book?
In 2012, I was invited to give a talk on how to sustain Africa's marine fisheries in Namibia in the presence of three African Ministers of Fisheries and other high level African fisheries policy makers, managers and members of the fisheries and diamond mining sectors of the country. A key point I made during my talk was that, "Fish is more valuable than diamond". This assertion shocked both the advocates of fisheries and those of the diamond mining sector. Diamond is non-renewable – once you deplete a diamond deposit, it is gone forever. However, wild fish stocks are renewable resources, i.e., if they are used wisely they will continue to provide food and livelihoods to tens of millions of people worldwide, forever. Hence, Infinity Fish.
---
By: Lisa Sundstrom, Professor, Department of Political Science and Laura Henry, Bowdoin College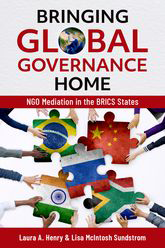 What is your book about?
Bringing Global Governance Home: NGO Mediation in the BRICS States identifies and explains non-governmental organizations' participation in global governance. Using the BRICS states (Brazil, Russia, India, China, and South Africa) as case studies, the book combines insights from international relations and comparative politics to explain the dilemmas and strategies of NGO mediation in case studies on HIV/AIDS, climate change, sustainable forestry, and corporate social responsibility.
Why did you write this book?
Laura and I were struck by how the international relations literature on transnational advocacy networks and global governance tended to focus on international NGOs, largely headquartered in Western/ Northern countries, as well as NGOs active in global governance initiatives. We could see there were vast numbers of locally-rooted NGOs active in domestic politics, most of whom never attended any international meetings, yet who still saw value in drawing upon and engaging with the principles articulated by global governance organizations. It occurred to us that there is a huge gap in our understanding of how global governance works and what determines its success on the ground—whether international efforts actually lead to positive changes to address our shared problems.
---
By: Bronwen Tate, Assistant Professor of Teaching, School of Creative Writing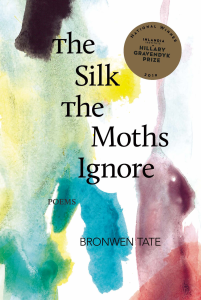 What is your book about?
The Silk the Moths Ignore animates the liminal, sometimes gothic, spaces of miscarriage, pregnancy, and early parenthood with exquisite defamiliarizing detail. Weaving together prose verses, sonnets, and short poems with titles like "Against Choking" and "To Acknowledge Damage," the collection sings, bleeds, and casts spells to "carry hope like a weight."
Why did you write this book?
After experiencing multiple miscarriages, I wanted to read escapist fantasy and mystery novels to take me away from the moment, but I also wanted to read Joan Didion or anyone who could write about difficult experiences in beautiful crafted language that let me experience both pain and pleasure. Seeing difficulty shaped with sound and pattern let me stay with the feelings and externalize them. There was a less-aloneness to that, a script to read, like a book of common prayer. While my book focuses on experiences of miscarriage and pregnancy, I hope that these poems have something to offer anyone who's exploring the empowering act of naming and shaping our experiences in times when we are vulnerable to forces beyond our control.
---
By multiple authors, including Bronwen Tate, Assistant Professor of Teaching, School of Creative Writing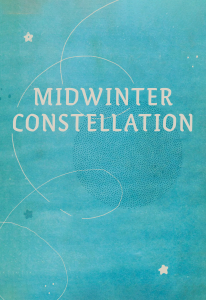 What is your book about?
A radical experiment in collective writing, the book embroiders, echoes, and blurs the voices of poets across the U.S. and beyond. They wake up in bed together and spend the day writing while nursing babies, grading papers, driving home for the holidays, making meals, and gathering in bookstores and living rooms to read Midwinter Day aloud. While threads of identity can be traced through the repeated names of children, highways, books, and pets, Midwinter Constellation declines to identify who's speaking when, exceeding the territory of authorship and rejecting the illusion that we are separate.
Why did you write this book?
On December 22, 2018, the 40th anniversary of Bernadette Mayer's writing of Midwinter Day, I joined 31 other women poets to type into Google Docs titled Dreams, Morning, Noontime, Afternoon, Evening, and Night. Following the six-part structure of Mayer's book, we composed alongside each other all day, dozens of cursors blinking in a virtual happening. Midwinter Constellation is the result. Part patchwork quilt, part collective consciousness, the book hopes "to prove the day like the dream has everything in it," as Mayer wrote in 1978, and to extend her vision into a global 21st-century everyday.
---
By: Crystal Webster, Assistant Professor, Department of History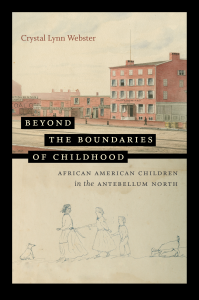 What is your book about?
For all that is known about the depth and breadth of African American history, we still understand surprisingly little about the lives of African American children, particularly those affected by northern emancipation. But hidden in institutional records, school primers and penmanship books, biographical sketches, and unpublished documents is a rich archive that reveals the social and affective worlds of northern Black children. Drawing evidence from the urban centers of Boston, New York, and Philadelphia, this research yields a powerful new history of African American childhood before the Civil War. I argue that young African Americans were frequently left outside the nineteenth century's emerging constructions of both race and childhood.
Why did you write this book?
Early on in my undergraduate and graduate school experiences, I was heavily influenced by the kinds of questions that came out of Black studies, and the work of Black women historians. My interests were further complicated by the work of scholars of childhood, and of Black girlhood. This work has shown that concepts of childhood and age, alongside race and gender, deserve recognition as important categories of analysis.
The second group I was very much influenced by were Black children themselves. As a schoolteacher I witnessed the ways in which Black children's desires were often at odds with the adults around them. I took this experience with me in my engagement with a historical archive in which the voices of my subjects were dually marginalized because they were children and Black.
---
By: Gu Xiong, Professor, Department of Art History, Visual Art & Theory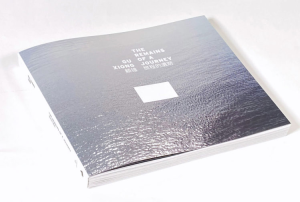 What is your book about?
The Remains of a Journey revisits historical sites associated with Chinese immigration into British Columbia, Canada that have gradually faded away from official narratives. During the mid-19th century, Chinese immigrants began settling along the coast of British Columbia to work the gold and coal mines and to build the transcontinental railway that would form the backbone of this nation. Today, there are only a few remaining structures of the many settlements that spread throughout the province. Yet, the immigrants' collective memories have lived on in the community in the form of stories, artifacts, and monuments. It is imperative that Canadians are reminded of these histories while navigating layers of newly formed meaning.
Why did you write this book?
I have visited six historical sites associated with Chinese immigration into British Columbia, each of which tells a story about how Chinese immigrants to Canada felt about their new home and their homeland. These stories resonate strongly with current issues, but are slipping away with time. Although these places are now empty and abandoned, their stories persist in cultural memory, meaning that the history of these sites is not just that of the places themselves, but also history of memory and memory keeping. What's further observed in each place are the signs of new life, previously unimagined and yet stemming directly from the conflict-ridden histories of the land. Despite the destruction of property and dreams, what persists is the growth of new knowledge and states of being.
---
By: Michael Zeitlin, Professor, Department of English Language and Literatures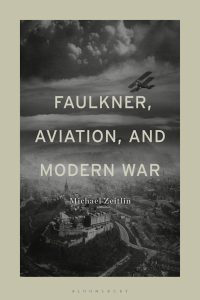 What is your book about?
Faulkner, Aviation, and Modern War frames William Faulkner's airplane narratives against major scenes of the early 20th century: the Great War, the rise of European fascism in the 1920s and 30s, the Second World War, and the aviation arms race extending from the Wright Flyer in 1903 into the Cold War era. Placing biographical accounts of Faulkner's time in the Royal Air Force Canada against analysis of such works as Soldiers' Pay (1926), All the Dead Pilots (1931), Pylon (1935), and A Fable (1954), this book situates Faulkner's aviation writing within transatlantic historical contexts that have not been sufficiently appreciated in Faulkner's work.
Why did you write this book?
I wanted to understand more deeply Faulkner's fascination with airplanes, pilots, and war, and map out his complex, ambivalent relationship to the ideologies of masculine performance and martial heroism in an age dominated by industrialism and military technology.
---
By: Mila Zuo, Assistant Professor, Department of Theatre and Film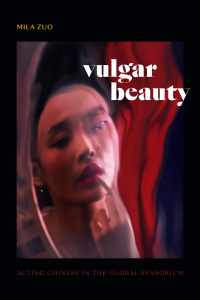 What is your book about?
Vulgar Beauty offers a new theorization of feminine beauty by showing how mediated encounters with Chinese film and popular culture stars produce feelings of Chineseness. The Vulgar is used as an analytic to trace how racial, gendered, and cultural identity is imagined and produced through affect. I frame the vulgar as a characteristic that is experienced through the Chinese concept of weidao, or flavor, in which bitter, salty, pungent, sweet, and sour performances of beauty produce non-Western forms of sexualized and racialized femininity. Analyzing film stars including Gong Li, Joan Chen, and Ali Wong, I show how vulgar beauty disrupts Western and colonial notions of beauty. Vulgar beauty, then, becomes the taste of difference.
Why did you write this book?
I wrote this book to better understand the enigmas of cinematic racial/ethnic identity through the shocks of beauty. I contend that beauty is rendered animate and charismatic through difference. Finally, I wished to make a critical reconsideration of aesthetic theory by demonstrating how Chinese feminine beauty becomes a cinematic invention invested in forms of affective racialization.