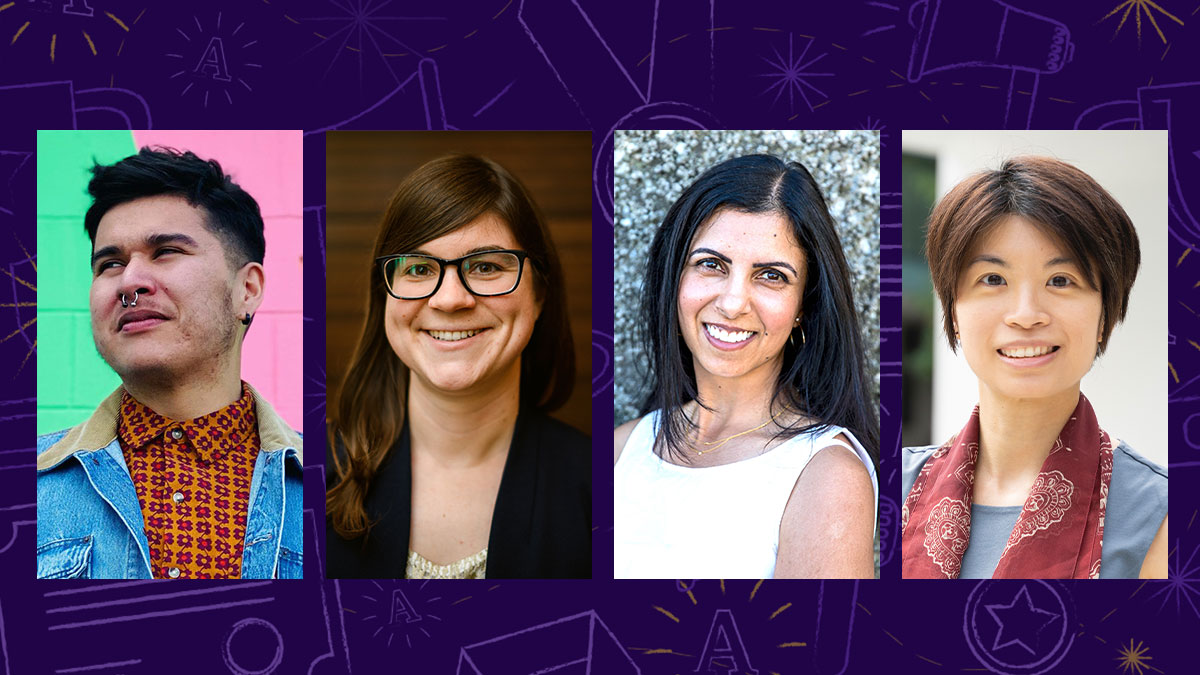 Four researchers in the Faculty of Arts have been named Canada Research Chairs in recognition of excellence in their respective fields of study.
The Canada Research Chairs Program enables Canadian universities to achieve the highest levels of research excellence and become world-class research centres. Chairholders improve our depth of knowledge and quality of life, strengthen Canada's international competitiveness, and help train the next generation of highly skilled people through student supervision, teaching and the coordination of other researchers' work.
---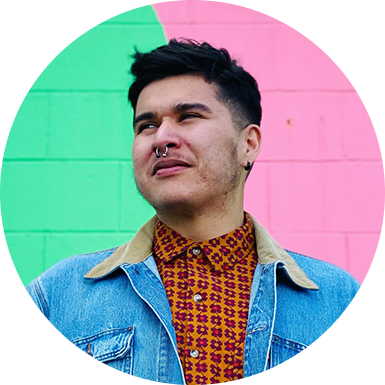 Canada Research Chair in Queer Indigenous Cultural Production; Assistant Professor at the School of Creative Writing
The purpose of Dr. Belcourt's research program is two-fold: 1) to establish institutional space for queer and trans Indigenous artists, scholars, and activists to collaborate and engage in critical discussion that values our modes of knowledge and artistic production and doesn't relegate us to the margins of already-existing disciplinary formations; and 2) to explore the aesthetics and theoretics of queer Indigenous freedom.
Dr. Belcourt's research investigates how contemporary queer and trans Indigenous cultural producers represent their emotional and political lives in ways that exceed the colonial present, demonstrating that non-normative gender and sexuality are key categories for how we imagine decolonial possibility and practice.
---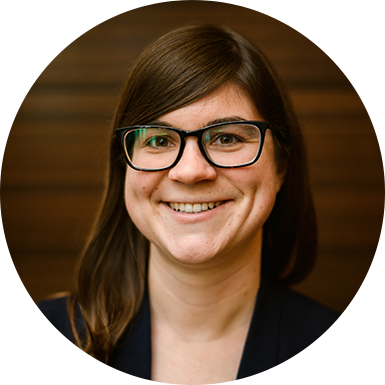 Canada Research Chair in Eco-Meteorology; Assistant Professor in the Department of Geography
Among the many ecosystem services provided by wetlands, climate regulation is identified as one of their most important benefits to society. Wetland ecosystems play an important role in the global carbon cycle, storing large amounts of carbon in their soils, yet they are also the largest single source of methane emissions. Climate change has the potential to increase greenhouse gas (GHG) emissions from wetlands, however, the consequences of rising temperatures on wetland GHG budgets remains uncertain. Furthermore, preventing further wetland loss and restoring wetland ecosystems has been identified as important in limiting future emissions to help meet climate goals.
Dr. Sara Knox, Canada Research Chair in Eco-Meteorology, and her team take an interdisciplinary approach to provide a better understanding of how wetland responses to climate variability and restoration can slow or accelerate future climate change. Specifically, her integrated GHG Research and Observations in Wetlands (iGROW) research program combines field-based measurements, remote sensing, and modelling to provide new insights into the controls on wetland GHG dynamics, and quantify the potential climate benefits of wetland management and conservation.
---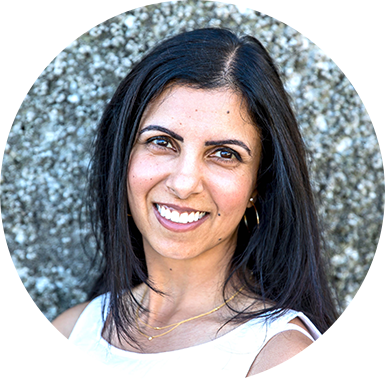 Canada Research Chair in Colonial Legal Histories; Acting Associate Dean, Equity, Innovation, and Strategy;  Professor in the Department of Sociology
The field of international law has largely been dominated by studies of land, territory, and European treaties. What does its history look like from below—from the global south, the Indian Ocean, and from the experiences of Indian merchants and Muslim traders struggling against British imperial control? As Canada Research Chair in Colonial Legal Histories, Dr. Renisa Mawani explores how a European international legal order emerged through juridical, commercial, and anti-colonial struggles in the Indian Ocean world. The oceanic history that she charts uncovers the ways in which international law—particularly an international law of the sea—is implicated in climate change today.
Drawing on multiple archives, speculative methods of reading, and creative forms of history-writing, Dr. Mawani and her research team approach the Indian Ocean as a central but often overlooked site of struggle in the making of an international legal order. Today, this arena remains at the forefront of legal, political, and environmental concerns as evidenced in disputes over national sovereignty, natural resources, and warming waters. As rising sea levels raise pressing questions on the future of the Indian Ocean and its surrounding islands and littorals, Dr. Mawani's research repositions the region's imperial, legal, and economic contests in terms of ecological crisis and as archives of possibility. The Indian Ocean, with its rich histories of Asian, Islamic, and Indigenous legalities, might offer valuable lessons in the creation of oceanic legal worlds.
---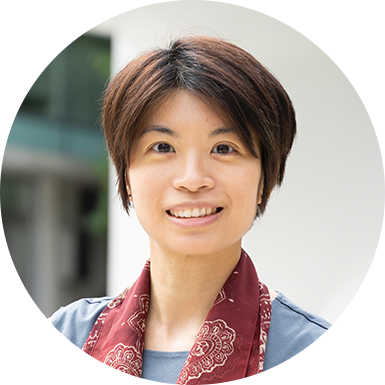 Canada Research Chair in Hong Kong Studies; Assistant Professor of Hong Kong Studies, Department of Asian Studies; Convenor, UBC Hong Kong Studies Initiative
Dr. Helena Wu's Canada Research Chair program in Hong Kong Studies is committed to fostering interdisciplinary engagement; offering critical reflections on history, identity, and diaspora; and respecting differences, diversity, and subaltern voices through the study of Hong Kong culture and society as well as Hong Kong-Canada relationship. Her research program examines the making of a "citizen-spectatorship" through community screenings, sports viewership, and fan culture. Drawing on cultural studies approach, communicative research and digital humanities methods, she examines the sociocultural impacts and the transborder implications of film, television, and sports spectatorship as alternative modes of cultural dissemination with regards to identity and community-building strategies in local and translocal contexts.