Get to know your colleagues from across the Faculty of Arts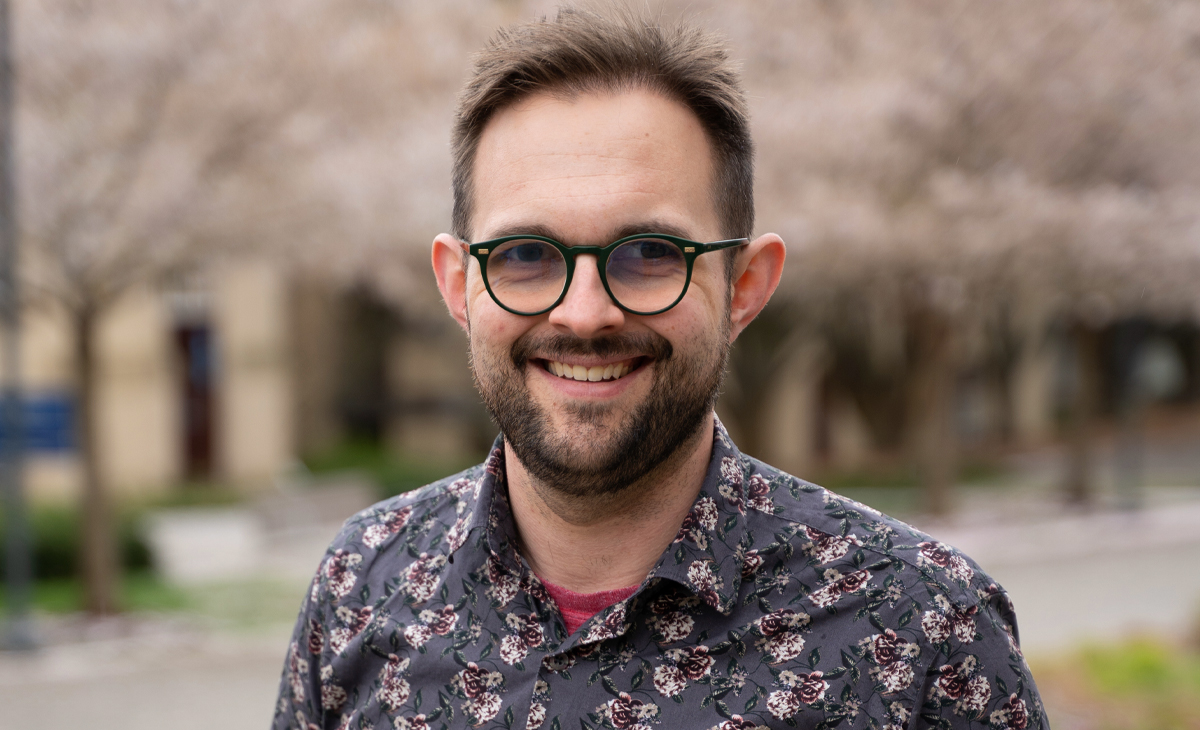 A BIT ABOUT BRENT
Pronouns:
He/Him
Title:
Communications and Social Media Specialist
Department/Unit:
Political Science and Sociology
Summary of your role:
I manage all of the communications for the Political Science and Sociology departments.
---
BRAINS BEHIND THE WORK
Tell us about the team you work with. What do you admire about them?
I am so lucky to work for two wonderful departments within the Faculty of Arts. Political Science and Sociology each have their own unique communications goals and challenges. I love helping to run events, promote research, and celebrate achievements. I admire how our students, faculty, and alumni are so passionate about the work they do, which I get to share on our website and social media. Each department's staff are also incredibly talented, friendly and gracious.
---
WELLNESS THAT WORKS FOR YOU
How do you like to recharge?
Being an extrovert, I get my energy from being around people. I recharge by running Dungeons and Dragons campaigns for my friends. I am currently running a campaign set in Vancouver based on Dimension 20's Unsleeping City. The players' characters are humourous Vancouver stereotypes reimagined through DnD including Warlock Instagram influencers, dog-loving Druids, UBC wizards, Kits Yoga Moms, and environmentalist clerics.
---
WALK DOWN MEMORY LANE
What is your fondest memory at UBC?
Before I started working in Political Science and Sociology, I was a student at UBC completing a Masters of Journalism. I was very lucky to be a resident of Green College, an interdisciplinary graduate student residence. I remember regular trips down to Koerners, Wreck Beach, and Rain or Shine were some of fondest memories at UBC. The community there was so supportive, insightful, and welcoming. I strive to maintain the values I learned there in all the work I do for UBC.
---