Get to know your colleagues from across the Faculty of Arts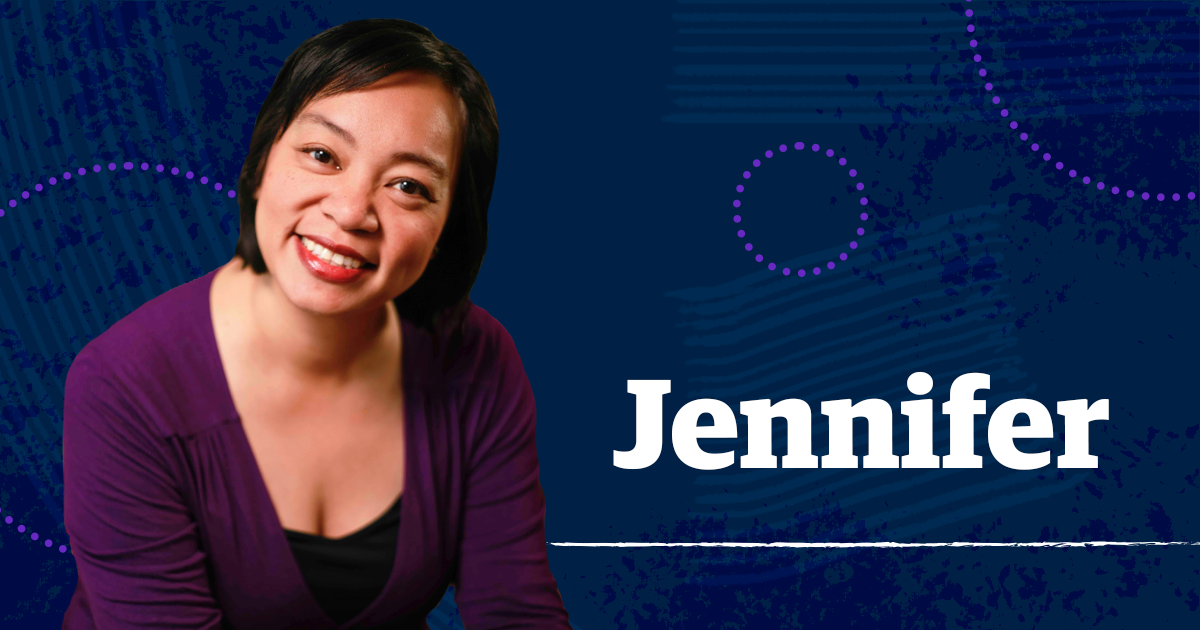 A BIT ABOUT JENNIFER
Pronouns:
She/Her
Title:
Manager, Administration
Department/Unit:
Department of English Language and Literatures
Summary of your role:
I provide administrative support to assist with teaching and learning.
---
BRAINS BEHIND THE WORK
What is a project or work achievement you are most proud of? Why?
I'm proud that I have worked in a number of different Arts units (and survived!). I started in Theatre and Film, did a short stint in the Department of Central, Eastern and Northern European Studies, and "lived" in First Year & Interdisciplinary Programs for the majority of my time at UBC. I also helped out for a short time in the School of Journalism, Writing, and Media, and finally landed in my current role in the Department of English Language & Literatures. I have worked with some amazing colleagues, and am proud to have supported the Faculty of Arts for the past 15 years.
---
WELLNESS THAT WORKS FOR YOU
What is a secret talent you are really proud of?
It's not-so-secret that I sing and perform in musical theatre. I started the Arts Staff Choir this year (alongside Jonathan Lee), we have about 45 members! A somewhat secret talent is that I knit and crochet. I have crafted many hats, scarves, and little amigurumi animals out of yarn. It has been a source of well-being for me, for many years.
---
WALK DOWN MEMORY LANE
What is the most important lesson you have learned in your career?
Community is important! I am fortunate to work on a team where we have a good sense of community. Over the years, I have sat on committees for AAPS and the United Way. I also volunteer with the Wellness Centre and the Dean's Office. I have a post-it note on my desk of all the people I can call up to go for a walk. It has been so important for me to step outside of my office and make meaningful connections.
---
Is there anything else you would like to share?
Do you want to join the Arts Staff Choir? We are always looking for more members, and we have SO much fun! Please email me 🙂
---